The freezing time outside means that winter is quickly approaching, and when we think about the winter holidays, we also think of snow and all of the magical scenes it brings. For that reason I decided to collect for you some Pure White Interior Designs Decorated In The Christmas Spirit, so you can admire them as much as I admired them myself. The white interior designs that you are going to see here, are all white, elegant and sophisticated, so if you are remodeling your home, the white color would be a great one to work with. Show off your class and style by decorating your home in white, and you will have amazing Christmas settings for the holidays. White is a beautiful way to keep your home looking calm and serene. You just only have to add a few hits of sparkle and shine with silver or gold accents for a little Christmas glam. Check out the photos below and see how the white colors does miracles in home decor!
SEE ALSO: How To Decorate Your White Christmas Tree This Year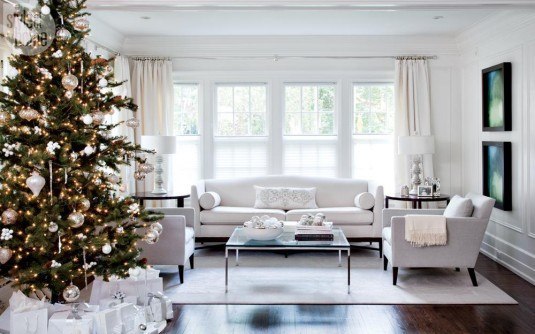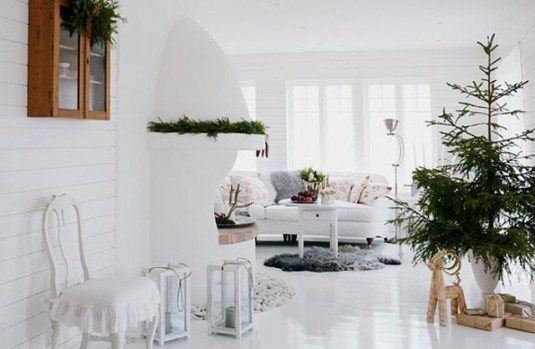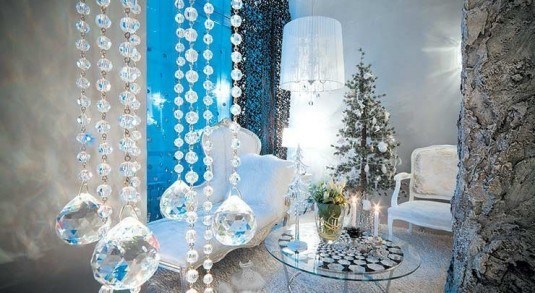 When you combine natural wood with the white color, the result will be more than fascinating. You will get a warm and welcoming setting because the natural warmth of the wood pops against the white elements! For a nice finishing touch for the Christmas holidays just add some garland and Christmas lights!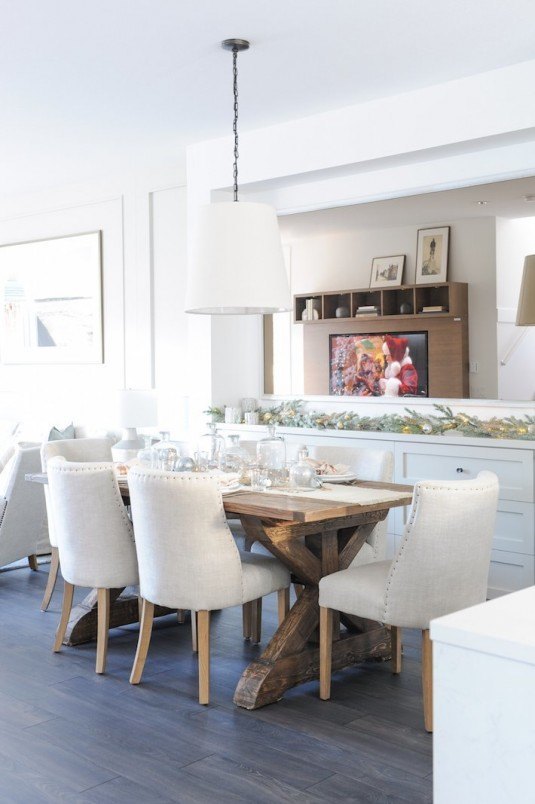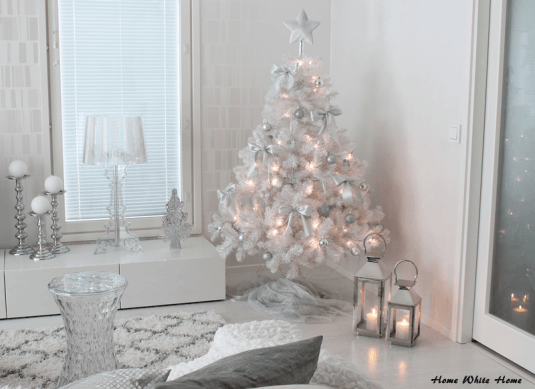 For a fresh look of your white interior setting we suggest you to incorporate a lot of green additions, such as a green Christmas tree and garlands. For an extra holiday sparkle decorate them with silver or gold ornaments.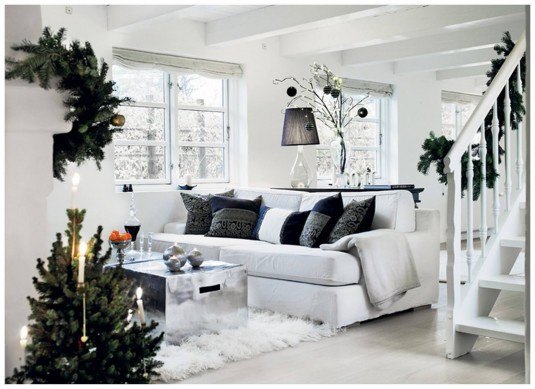 If you think that gold is too much for everyday interior design, Christmas is just the right season when you can go for its luxurious look. Just make sure that you use different hues of gold and other shiny accents in order to make a contrast and create balance.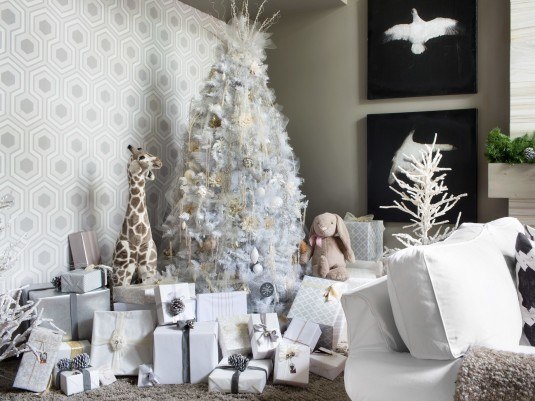 Everyone wishes to enjoy the Christmas spirit, and the white theme in your house is just perfect for the festive decorations. It's a classy theme that instantly evokes good feelings. That extra touch will of silver accessories will add much more character and elegance to your living room. What do you think about the design below?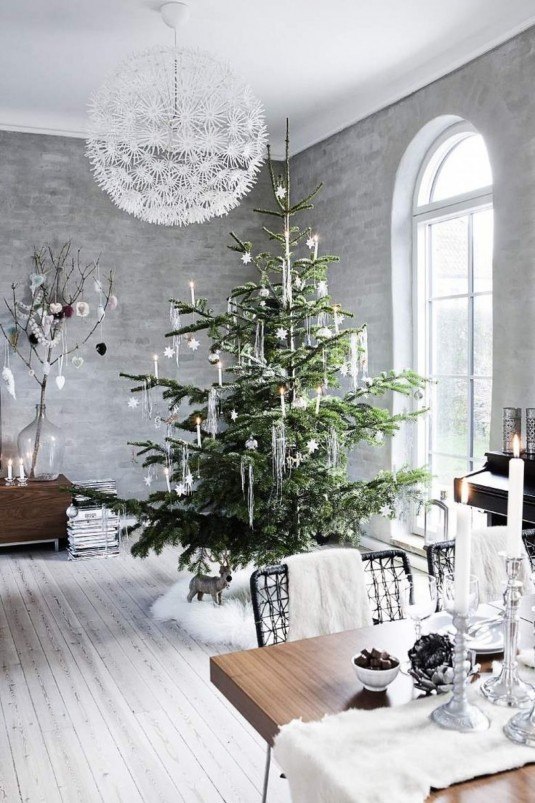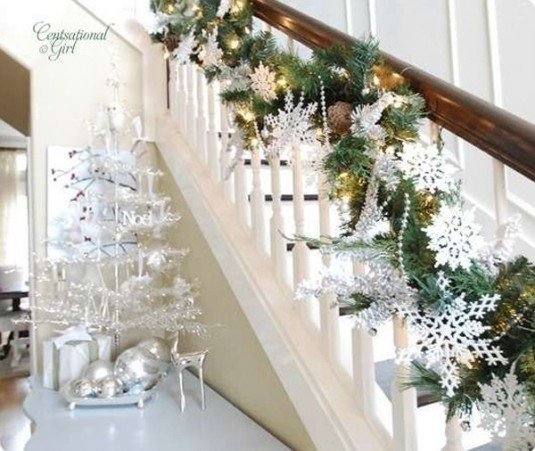 We have to admit that all of those Christmas decorative items look much more better in white interiors!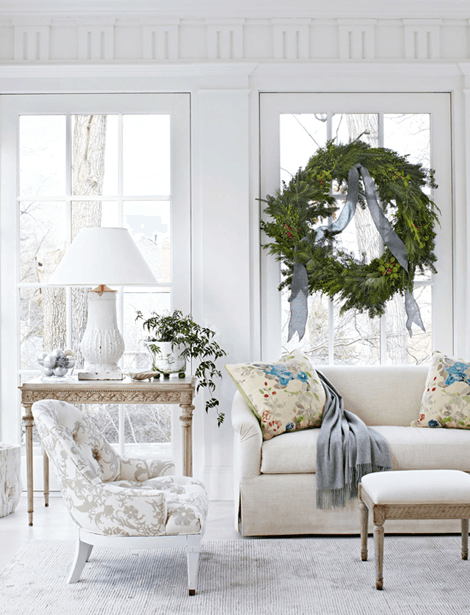 All-white look of your interior will bring you peace and tranquility. And during Christmas time everything will be a magic! Can you imagine hanging out with your friends and family for the holidays in these white interior designs all decorated in the festive spirit? I bet that the atmosphere in the room will be fabulous! Do you find these ideas attractive? Have I made you thinking about designing your home in white? Let me know in the comments below!