The living room is one of the most important rooms in the house because this is where the whole family gathers together. This is also the room where they welcome their visitors, and the visitor create impression of the whole house based on the style of the living room. So, I guess that you want to impress everyone who comes in your home, and you also want to feel at your best in the style you choose. If you want your living room to be out of the ordinary, and a little bit different from all the other living room designs that you have seen, check out the photos below and get inspired. Take a look at the Modern And Bold Living Rooms That Will Take You Aback, and make your picks. I'm sure that every single living room will speak a different story for itself, so find the one that matches yours in the best!
SEE ALSO: 10 Ideas of How To Arrange The Furniture Around A Fireplace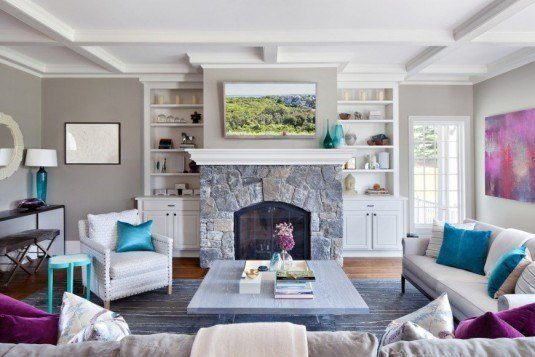 The indigo blue color is such a modern color, and since colors in interior design speak volumes about your personal style, make sure the one you choose show that you are a sophisticated and classy person. The indigo blue and grey combo will make you say wow!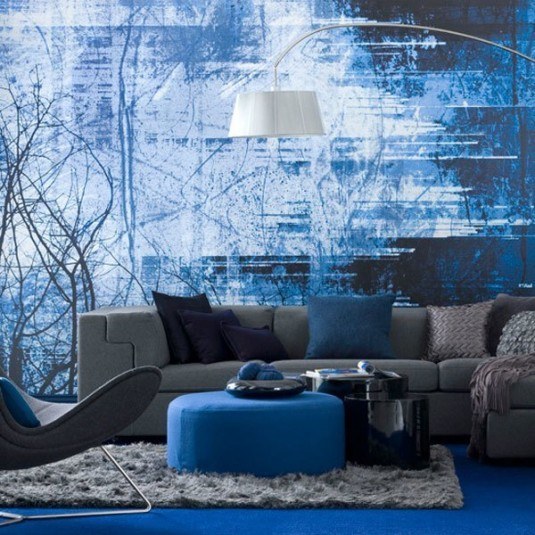 The bold colors when combined right can give you astonishing results, so make sure you choose them smart! What do you think about the idea below? It's pretty amazing, isn't it?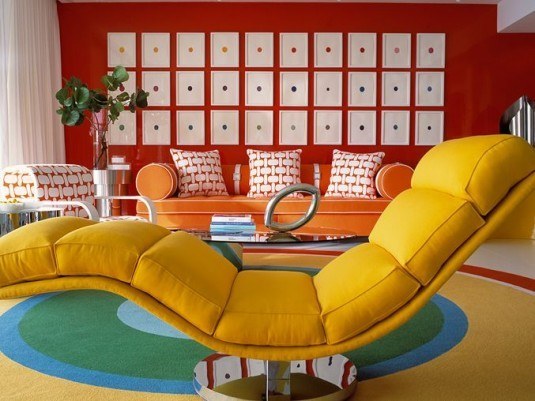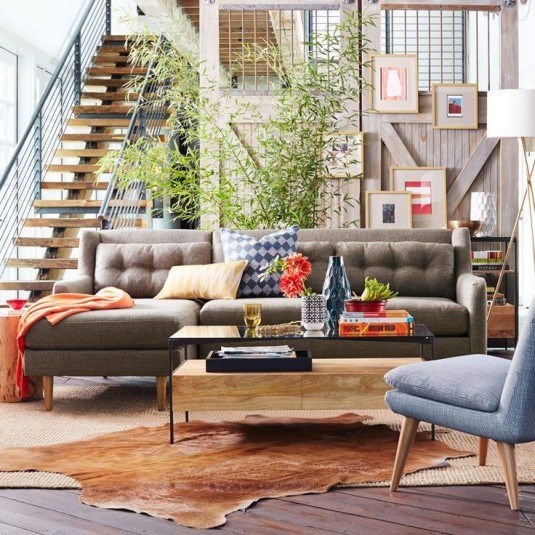 The bold living room can have a big aquarium that will fascinate everyone. Having a big aquarium in the living room is not something we see very often, so this is what makes the living room below fantastic! Plus, fish will make you calm and peaceful, and they are good for you well being!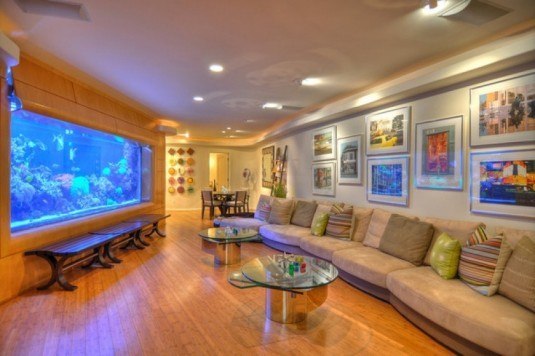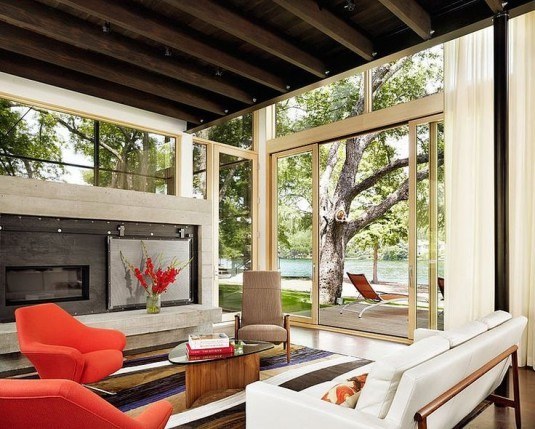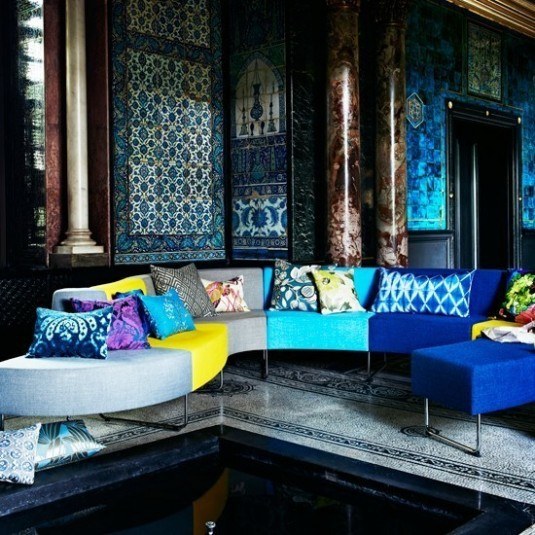 Colorful furniture and pop art is the right combination that will give you a modern living space. The cheerful setups filled with color blasts look so modern and contemporary, and I'm sure that there is sure to be something to float your boat! What do you think about the design below?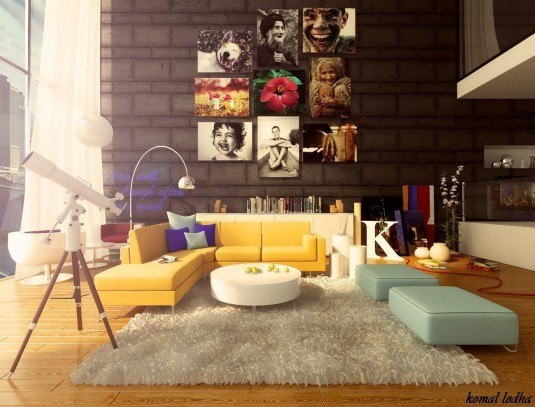 The ordinary living room can become bold with the right treatment of a single wall. The design below shows you how the striped wall makes the whole room look a lot more different than before. Choose the right colors and don't be afraid to accent the wall! It can look great!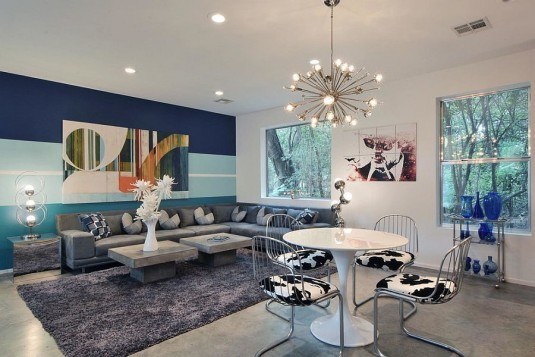 These are the living rooms which are screaming to get your attention and they do it perfectly well. There is not a focal point in the bold interiors, cause they are bold themselves and manage to leave us speechless. Do you picture a bold living room in your house? I'm dying to get to know your preferences of interior style, so make sure you keep me posted in the comments below! Thanks for reading and don't forget to come back for more fresh inspiration!