Did you know that Brits spend 3 years of their life in the kitchen? I read some statistics that say that we spend 1-4 years cooking, preparing and cleaning. This is a lot of time, so we should at least try to organize our kitchen well and make it a more comfortable place for us and for the whole family. There are million kitchen storage solution that can ease your life. For today, I have 8 Awesome Ways To Store Your Kitchen Knives Safely.
SEE ALSO: 8 Simple Ideas To Make Your Small Kitchen Look Bigger
You should have your kitchen knives sharpened regularly and that's mean that you shouldn't leave them in the sink and you should definitely dry them before storing them. But, wait! Where to put them? The knives are very tricky for storing, because of their shape and sharpness.
Let's see where you can put the kitchen knives?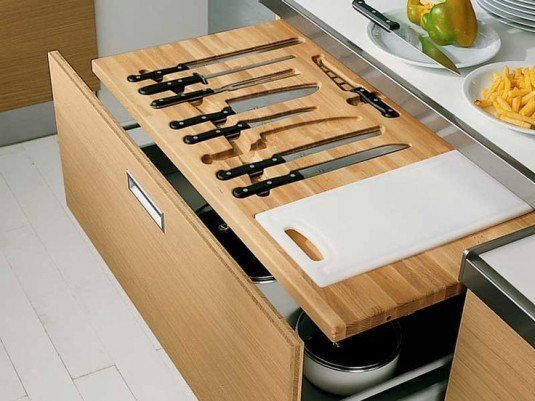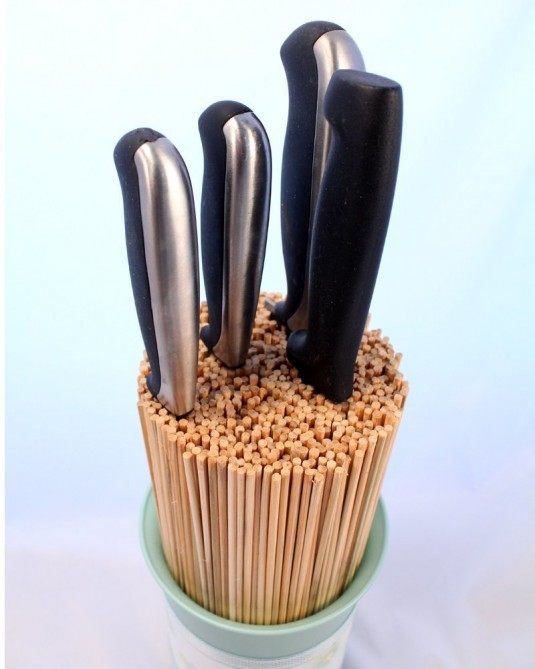 ON THE WALL
In my opinion, the magnetic knife strip mounted on the kitchen wall, is the best solution that can store all that knives that we have in the kitchen. Plus, we will always have them on a clear view and we won't spend time on searching for the one that we want anymore. Keep in mind to choose a magnetic knife strip with a strong magnet (but not too strong) to hold every knife securely.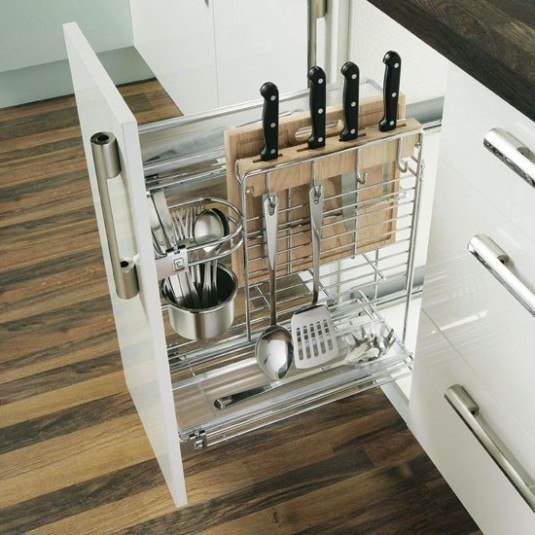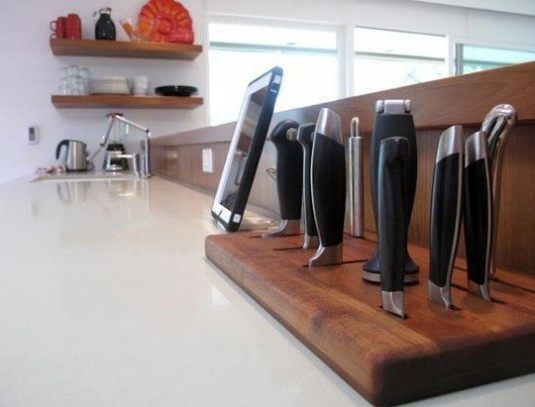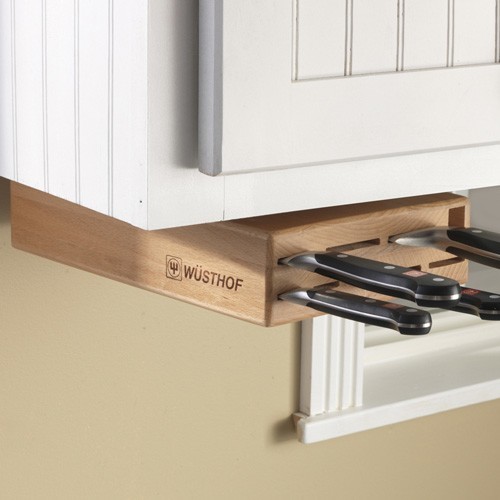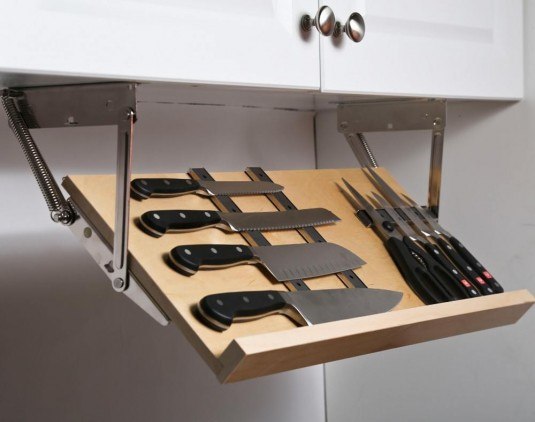 ON THE COUNTER
A counter-top knife block will embellish your kitchen and will keep your knives within easy reach. There are so many interesting designs to choose from. If you want to save space, you can choose a block with slots at the top. This is a very interesting way that will keep your knives in a clean and neat place. Plus, it will add an elegant touch to your kitchen too.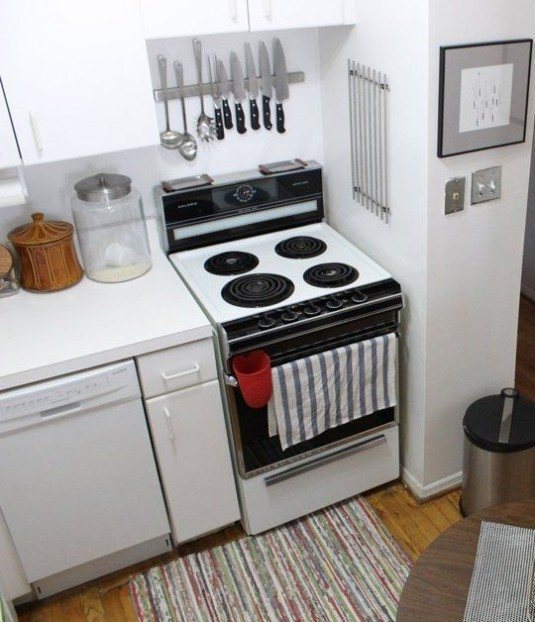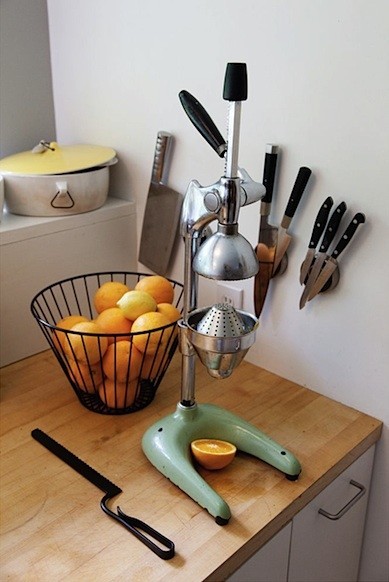 Did you like these kitchen knives storage solutions above? Which one is your favorite? I need to recognize that I like them all! Thank you for reading and enjoy your day.