Hey there lovers of minimalist interior designs! In this article I'm going to share with you some Remarkable Minimalist Bathrooms That You Have To See. You will truly benefit of a minimalist design of your bathroom. Their looks are appealing, and also they are more than functional. As you know the minimalist style employs only the crucial things that are needed in an area, so the space will look super clean and really airy and spacious. Have you thought about having a minimalist bathroom in your home? The ideas below will show you that they are pretty amazing and you should definitely commit to the minimalist style. Check out the photos below and see what I'm talking about!
SEE ALSO: Amazing Attic Bathroom Ideas That Will Blow Your Mind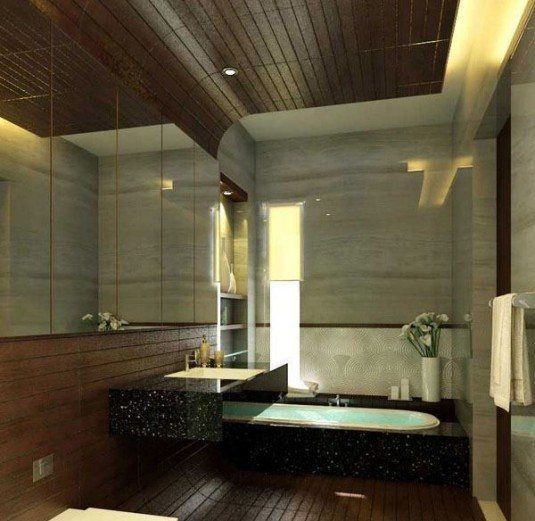 Green plants and flowers can do wonders in the minimalist environment. They enliven the space, and give it a more refreshing look. These modern details transform dull bathrooms into fantastic relaxation and refreshing spaces.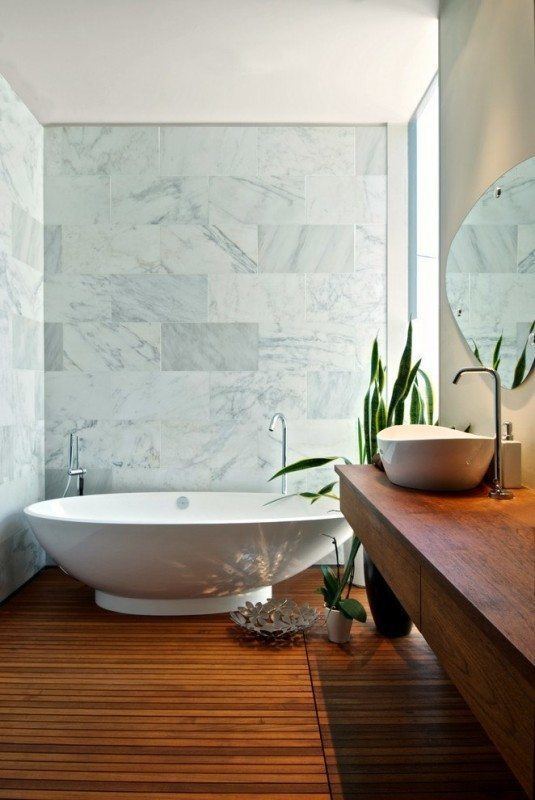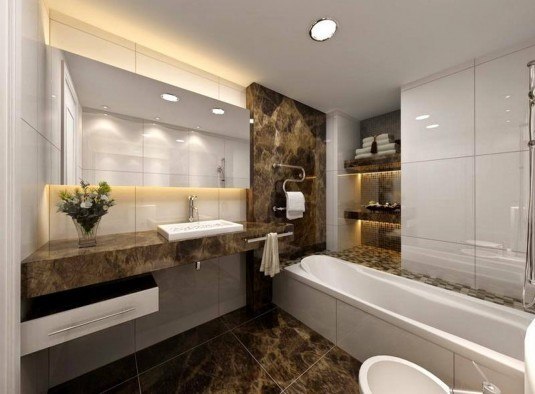 Designing a minimalist bathroom is not a big philosophy. You have to make sure that you are using minimalist colors, clean lines are of course geometric shapes. Simplicity is one of the key things that you shouldn't miss as well!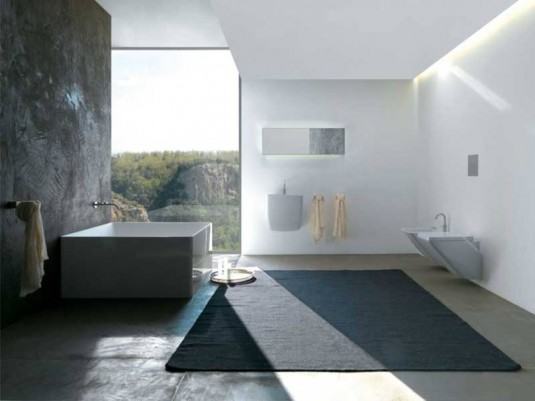 "Less is more" work perfectly well in the minimalist bathrooms. There's no need to crowd the room, but you can always add a little drama with some details in the bathrooms because the small touches can be the powerful ones.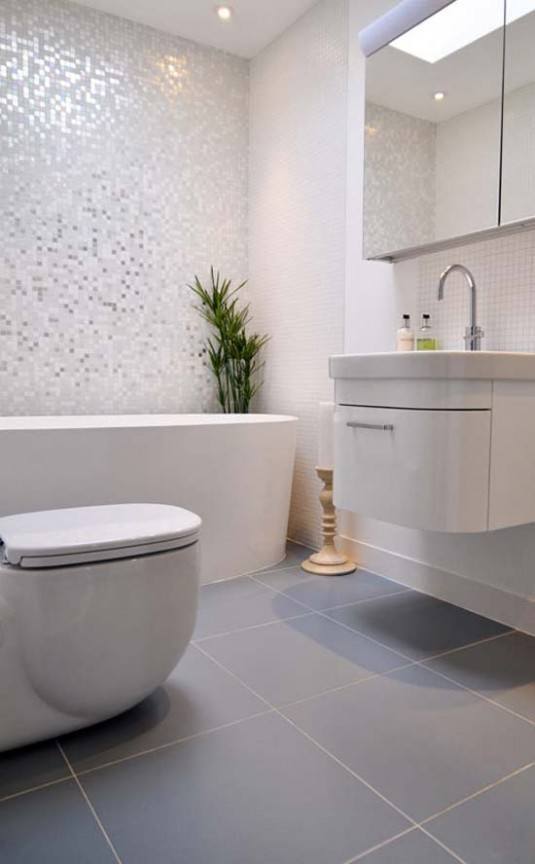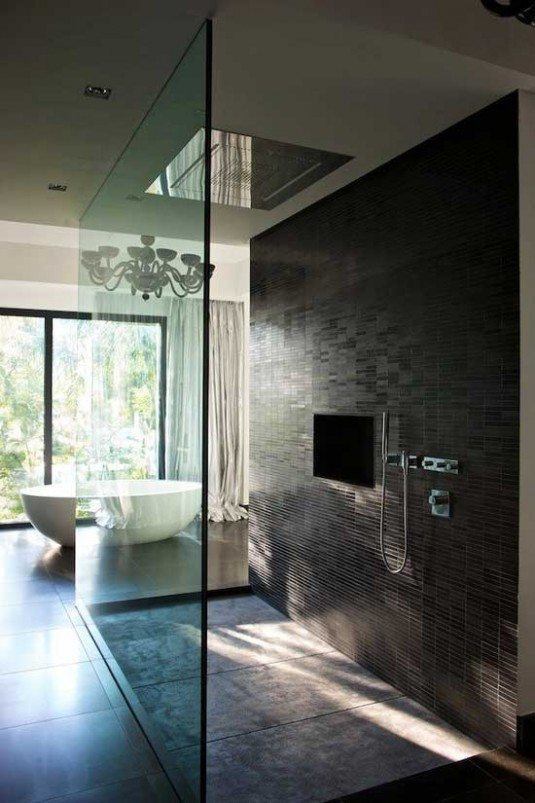 Some of the minimalist bathroom designs don't see even flowers or bottles of bubble bath, or any other decorative elements. All of the products that you need in the bathroom are hidden away in the cabinets and the place looks so neat and clean. Only the edgy and clean lines do all the work here.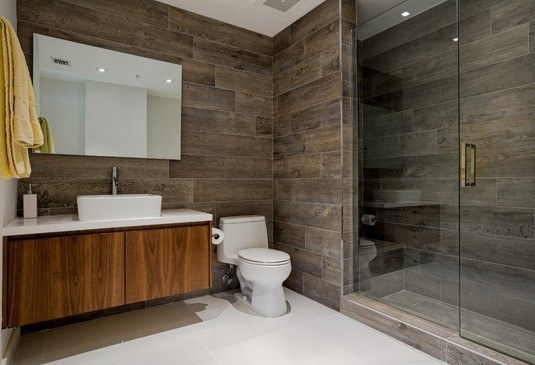 The minimalist bathrooms embrace wood a lot, so you are very likely to find wooden accent in any minimalist bathroom design. It look aesthetically pleasant to the eye, and makes you feel like you are in a spa center.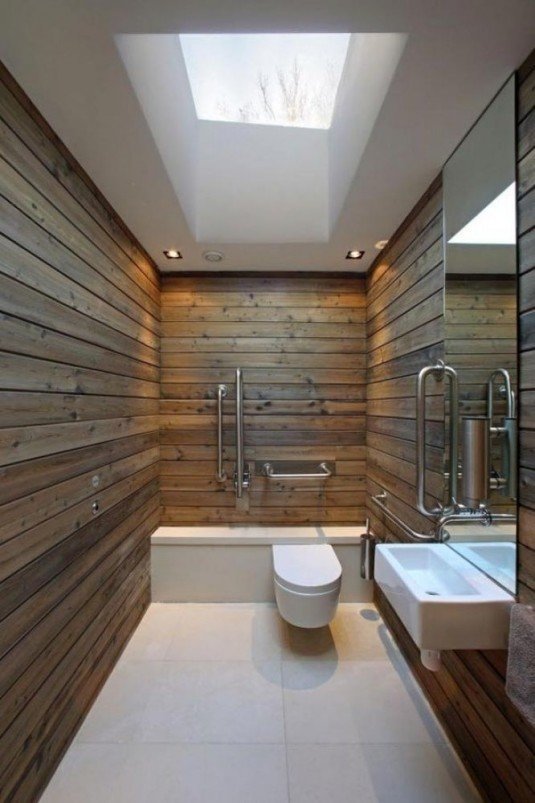 The surfaces are smooth and uninterrupted, and the fixtures in the bathroom are simple in form and shape, while at the same time they are visually appealing. All of the designs that I have collected for you celebrate the beauty of simplicity and create an elegant escape. You will have a place at your home where you can relax your body and quiet your mind.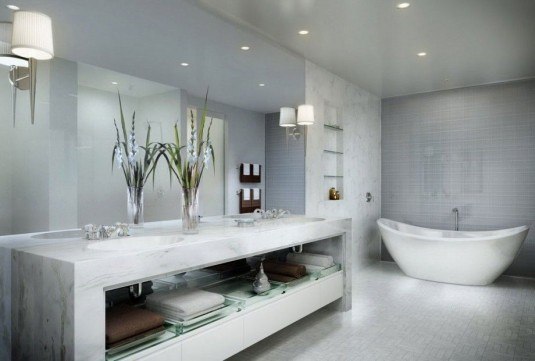 What do you think about the designs after seeing all of the photos? Are you ready to embrace the minimalist style in your home? Were the design appealing enough to copy one of them real soon? I'm dying to know, so I will be glad if you share your opinions with us in the comments below. Thanks for reading, and don't forget to come back for more inspiring design that take you closer to your dream house design!