Hey there DIY lovers? Do you wish to make a refreshment in your home and add some new decorative objects that will change the way your space looks like? If you love candle, scroll down and see the Adorable DIY Spring Candle Decorations That Will Make A Statement In Your Home. Candles are always a good idea because they can make our homes look more modern and stylish, and plus they make the ambiance more relaxing, enjoyable and comforting. Is there someone who doesn't enjoy candles? I don't think so! There are so many DIY ideas which can make the candles look just perfect for spring, so if you follow the trends and you want to change your interiors as the seasons change, don't miss the photos! The spring-inspired candle are a must-have!
SEE ALSO: Beautiful DIY Easter Decorations to Dress Up Your Table
The ombre look is so much fun, and in order to make the one-colored candles more fun, you can play with colors and make them ombre dipped. For a more spring look, decorate with flowers around the candles. The final result will be stunning!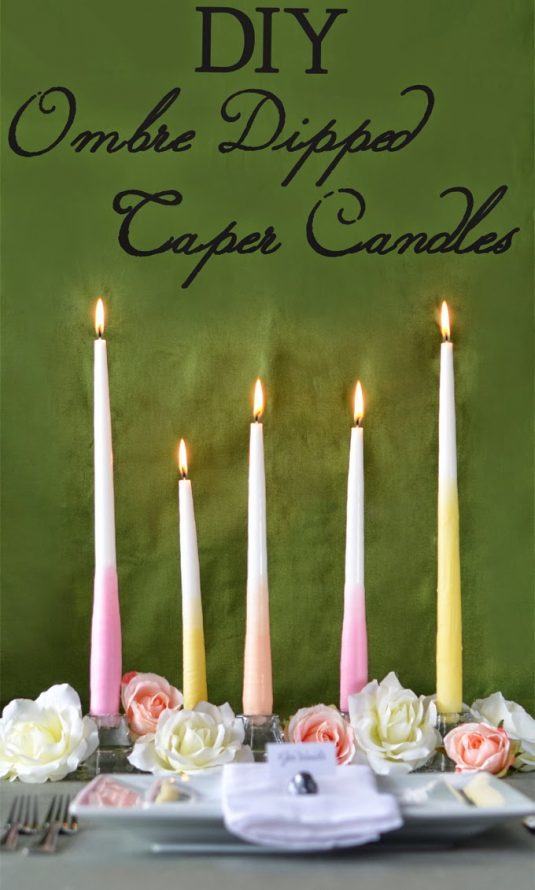 The pom-poms are so cheerful and instantly make the atmosphere in the room more playful and bright. Make them a part from your home and decorate around your candles with them!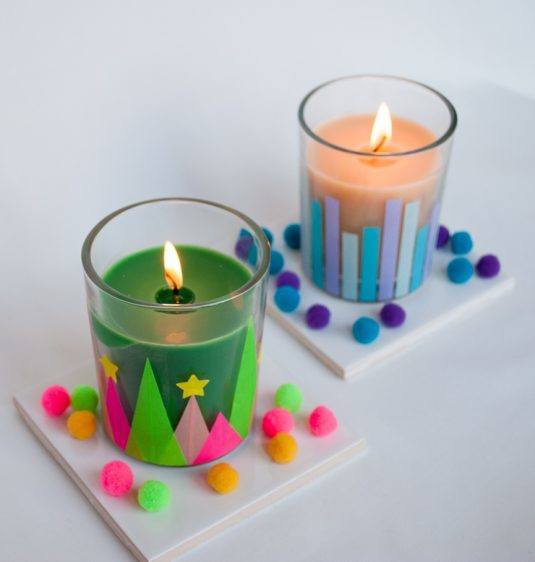 Easter is always in spring, so why don't you melt the wax and insert it into egg shells? You will get wonderful thematic candles for the holiday, and I'm sure that nobody will be able to resist them because they look so cute!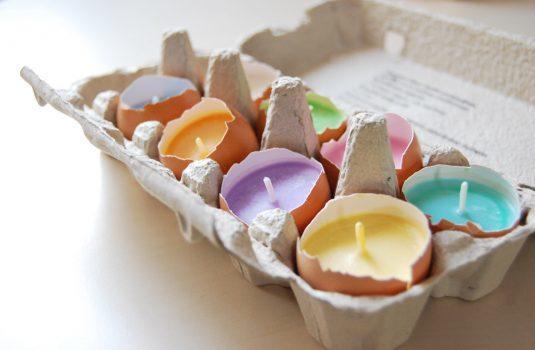 Use candles as yard decorations as well. Get a bucket, fill it with water and put inside many flowers and a candle. You will get a lovely decor item for the outdoors in no time and with little money. How do you like the idea?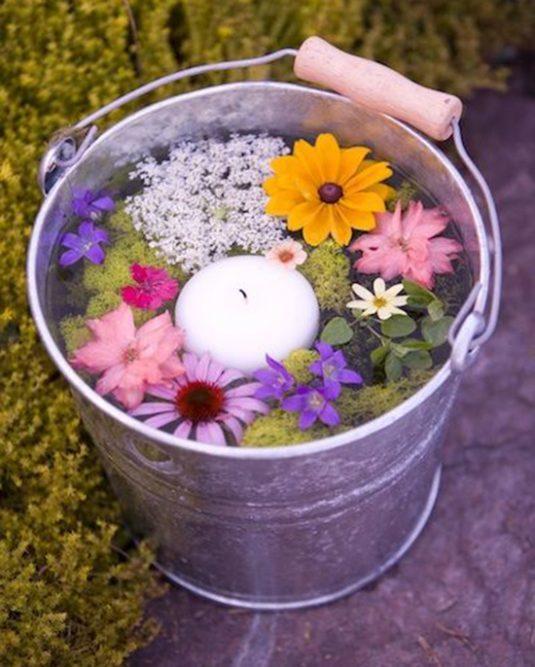 Washi tape can help you update the look of any plain candle. It's the easiest way to completely change its look, so give it a try. Also, you should pay attention to the surrounding decorations, so remember that for spring there should be lots of flowers!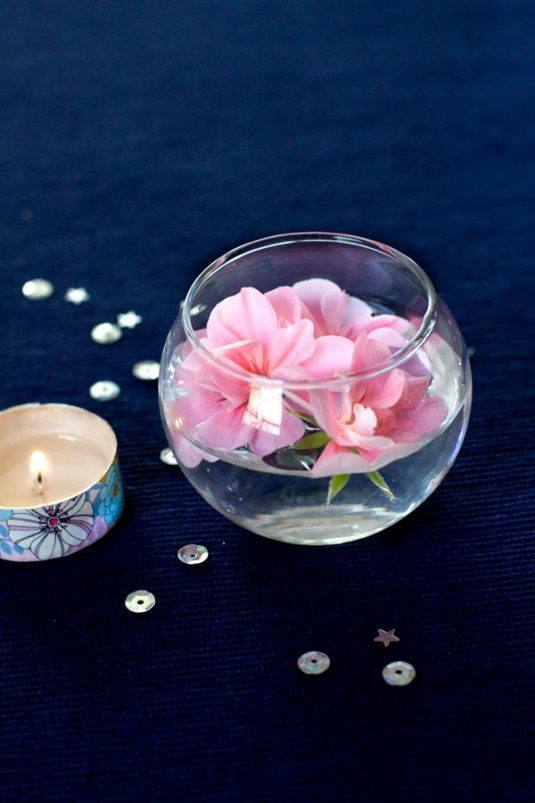 Get burlap, different types of flowers and butterflies and create some outstanding candle decoration which will instantly bring the spring spirit inside the house!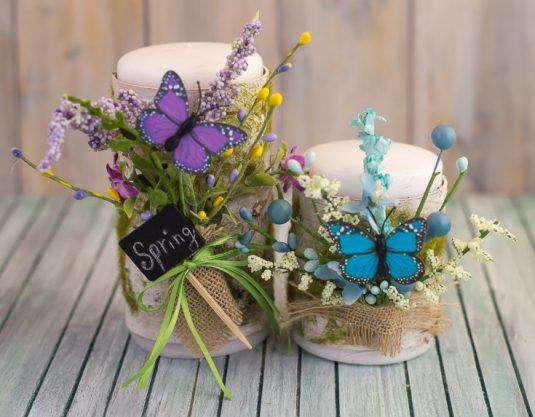 If you are tying the know this spring, take this candle decor idea in consideration. Use terracotta pots and logs to make this astonishing spring rustic table decor design and make your guests say wow.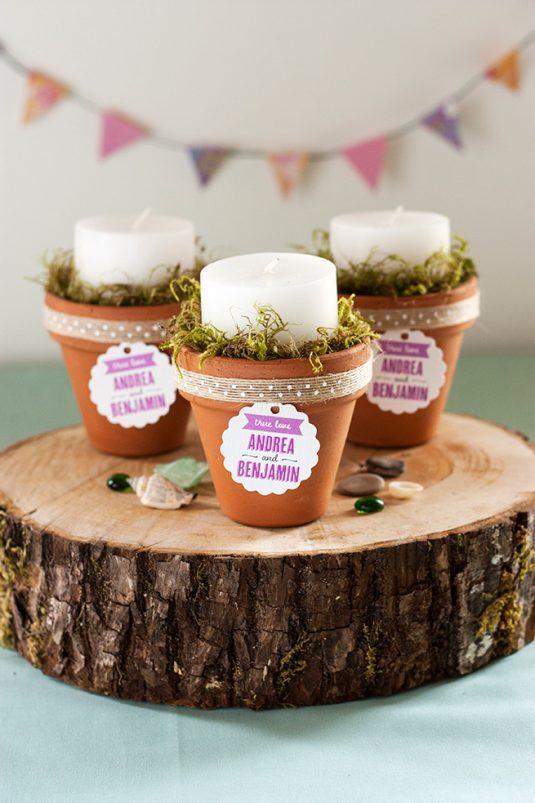 Every table need a seasonal decoration, so this time we suggest you to use faux grass and moss to decorate your candle set. The combination look awesome!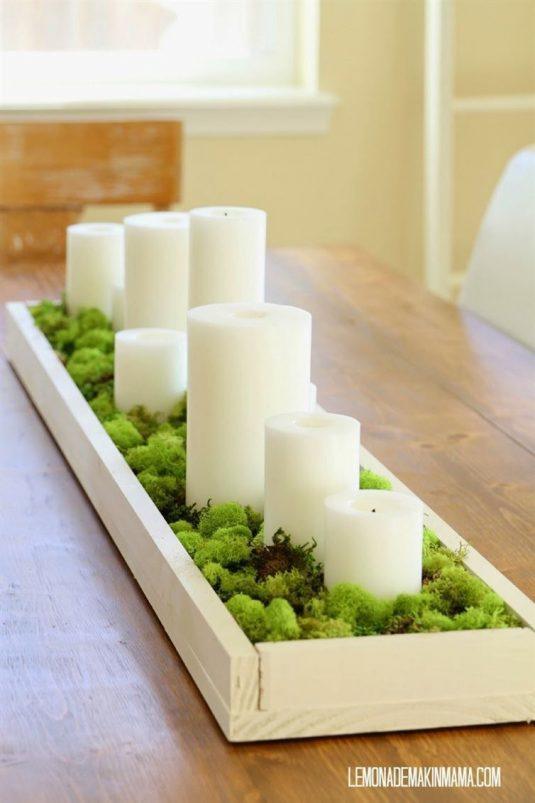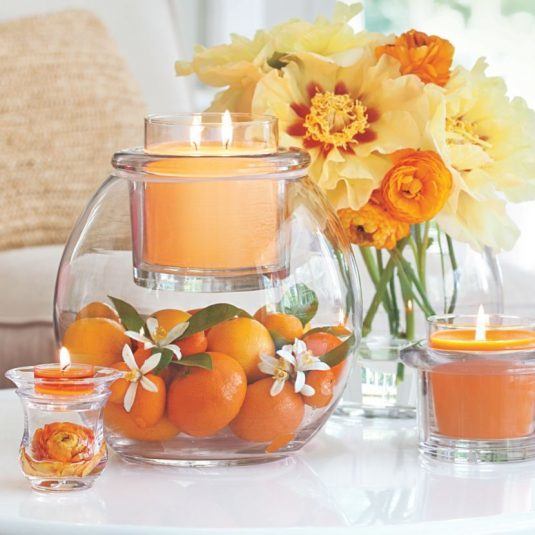 Use bright and lively colors and decorate the candle holders in dots. It's a fun pattern that you should definitely incorporate in your home this spring!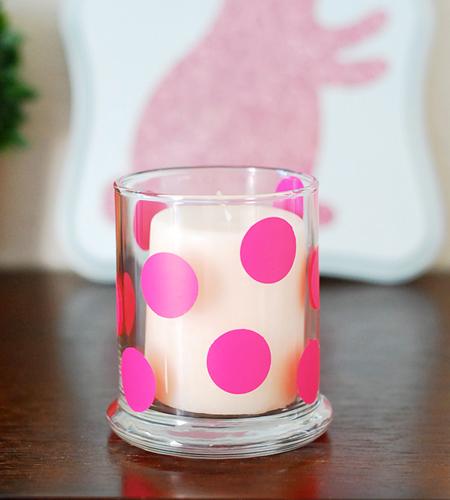 How are you going to decorae your interiors with candles this spring? Have you found your inspiration? Let me know in the comments! Thanks for your time and enjoy the rest of your day!