Hey there fall lovers! Your favorite season is finally here, so get the best of it. It's the time of the year when you can enjoy the gold colors all around you, so why don't you bring them inside your home too? Take a look at Adorable Golden DIY Fall Leaves Crafts That Will Make Your Home Look Amazing. I bet that it will be hard for you to make a pick since all of them look spectacular! Scroll down and see it your yourselves!
Fall Leaves Candle Decoration
The gold colors and candles go perfectly well hand in hand, so put these two in combination in a glass bowl and see how they work their magic!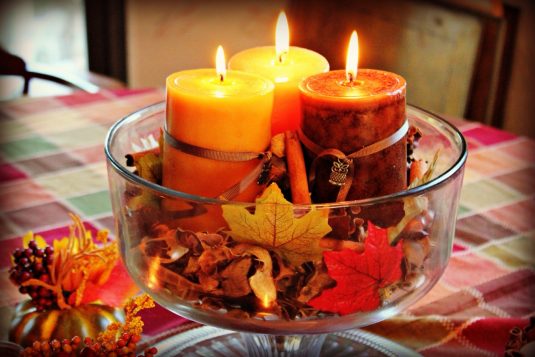 Fall Leaves Bowl
For this craft you will need a balloon, glue and some pretty good-looking fall leaves. Stick them to the balloon and let them dry. After that remove the balloon and you will get this astonishing bowl that will beautify your home!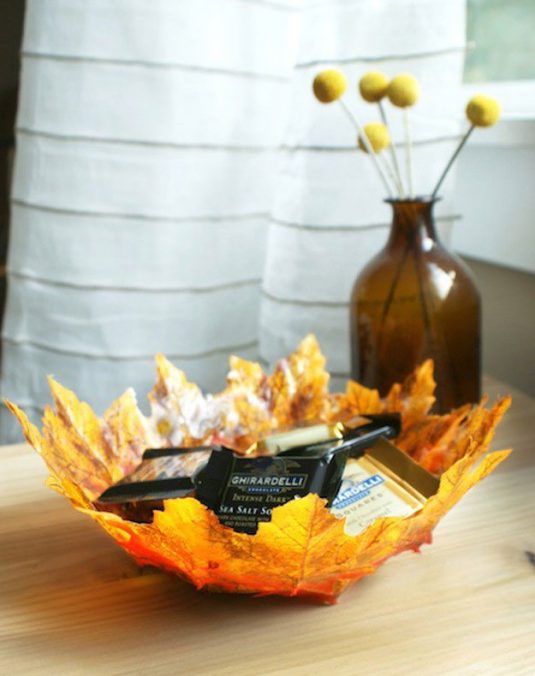 Fall-Inspired Photo Frame
If you can't stop looking at one certain leaves and it has left you completely speechless, it's time to frame it and make it a part from your living area.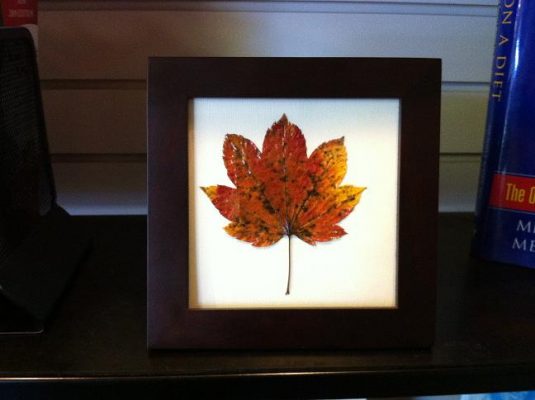 Hanging Fall Leaves
I really love the playful look of the hanging fall leaves. What about you? Would you like to add them to your dining room?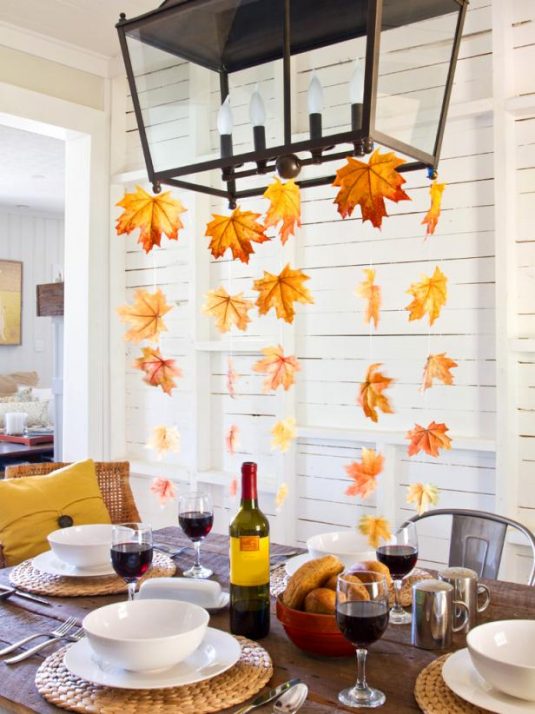 Fall Hanging Wreath
Use some branches to form the perfect hanging wreath and decorate it with the fabulous fall leaves and some candles here and there.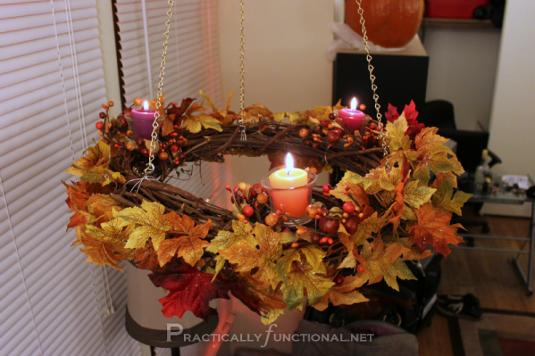 Fall Hanging Decoration
I think that this branch that holds the amazing fall leaves is going to put your home in the fall spirit with ease!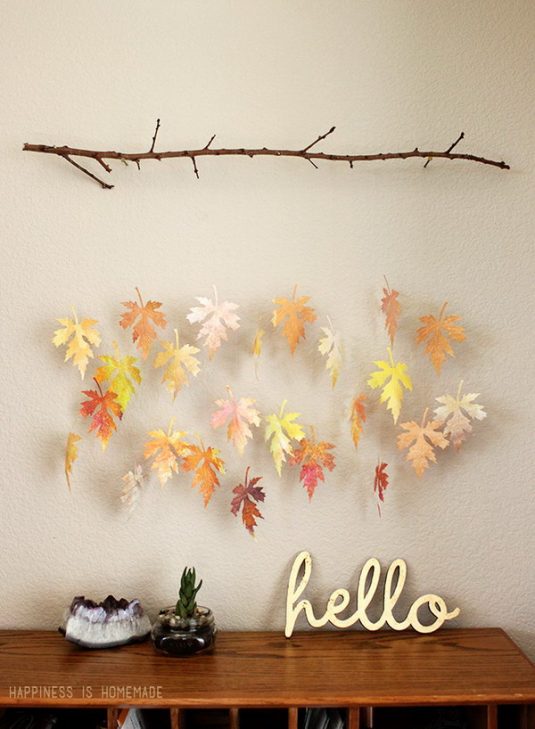 Fall-Inspired Vase
The fall-inspired vase will hold several branches and lots of red and yellow leaves. This design is not difficult to make, so give it a try!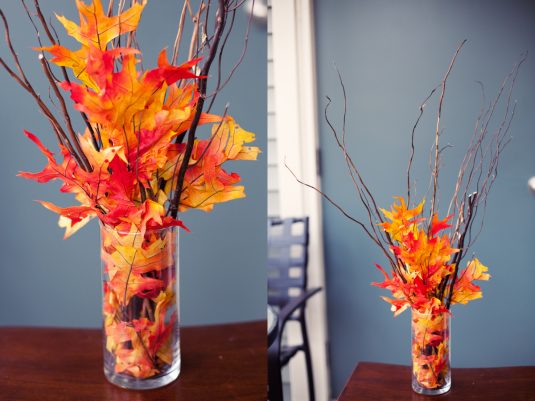 Fall Rake Wreath
The rake can serve you as the perfect wreath for your front door. Add several leaves and see the difference they make.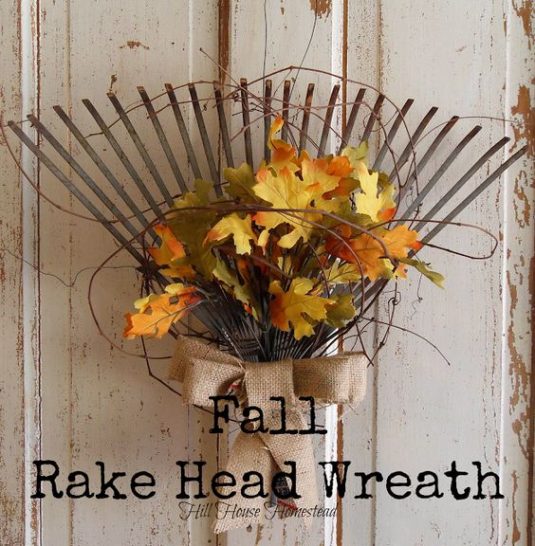 Front Door Wreath
I really can't resist the beauty of the fall leaves, and this wreath has completely taken me aback. Can you already guess how it's made?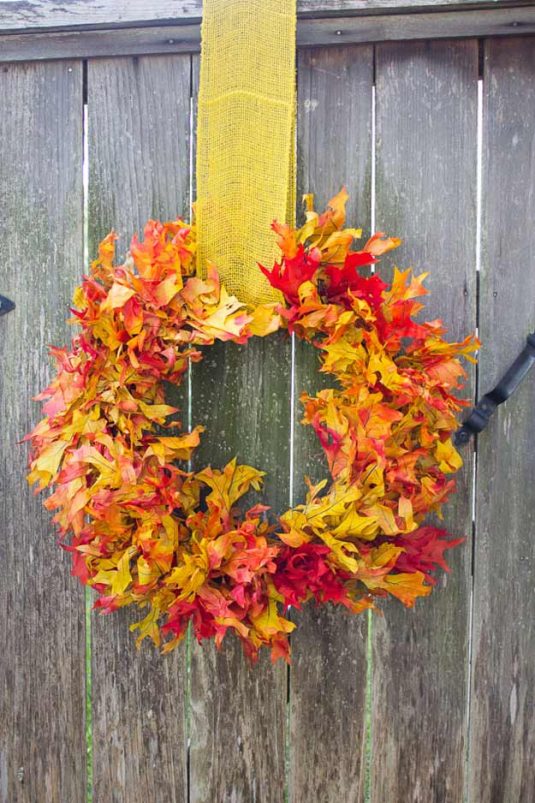 Falling Leaves Art
The falling leaves can become a part from your living room area if you just add them to a piece of wood. As simple as that!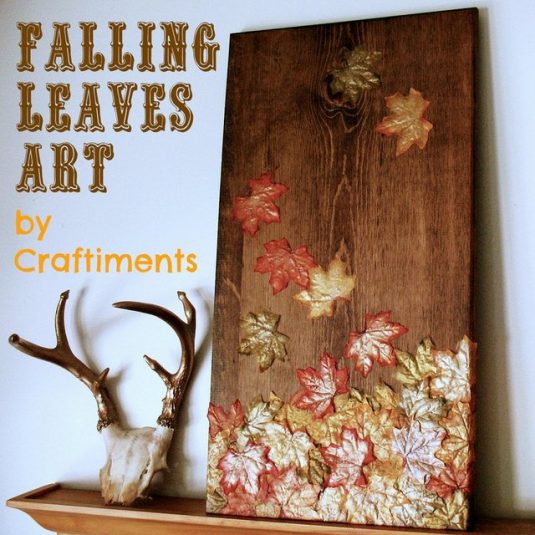 Fall Candle Decoration
Add the fall leaves to the plain candle holders and make them look magnificent. This is the perfect project for those people who are not very crafty but still want to do something on their own.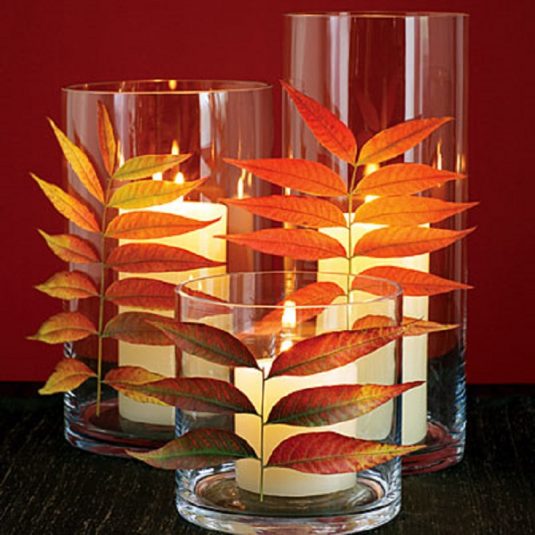 Fall Tree Decoration
Form a tree out of the fallen leaves and leave everyone speechless!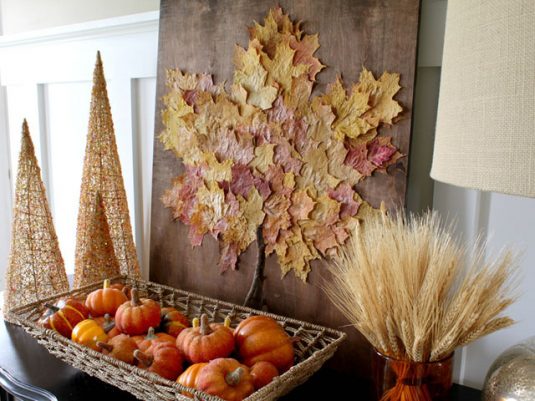 Leaves Flowers
Turn the leaves into flowers and make a wonderful fall bouquet!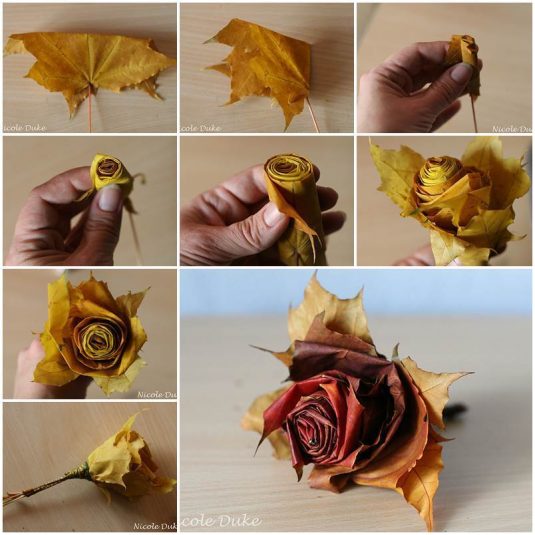 I really hope that you liked all of the fall decorations and that you are going to make some of the crafts to bring the fall inside your home!