Rulers are used worldwide by mostly engineers but by other people and pupils as well. We use them for measuring things, but did you know that you can in fact use them for many other purposes too? In this article you are going to see some Awesome DIY Ruler Crafts That Will Amaze All Engineers. Rulers can be made part from any interior decor in an outstanding fashion, and I bet that all of your guests would be fascinated with the creative and interesting DIY designs. Scroll down through the photos and see what you can make with rulers!
SEE ALSO: Cute DIY Crafts That Will Brighten Your Day
In case you need a fun design to hold all of your notes and schedules for the working week, use a ruler and clothespins and hang the papers in a cool and unique way.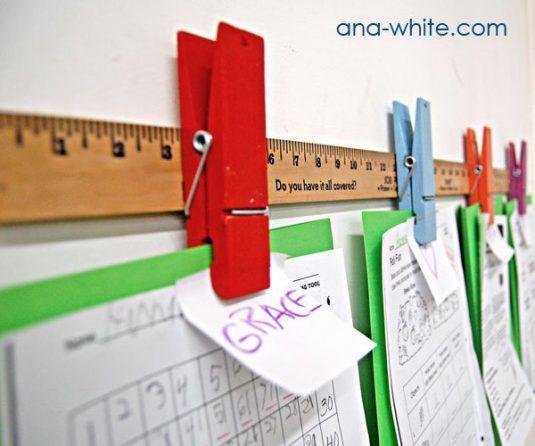 Next time you can't get a Christmas tree because you have to do lots of architectural work, use your rulers to create an original one. This design is great for small areas because it doesn't take up much space.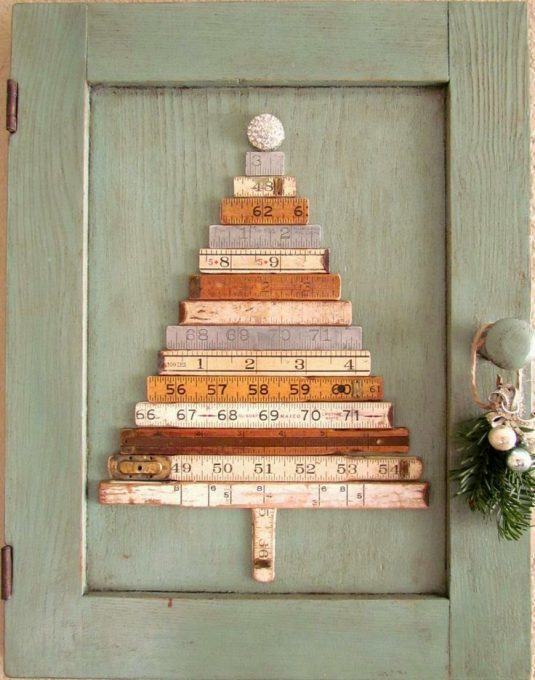 If you have damaged the top surface of your table, don't be sad because you can refresh its look by just decorating it with rulers. Get the dimensions right and enjoy the amazing design.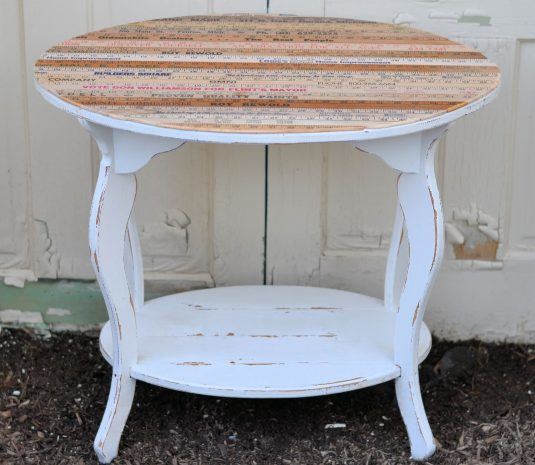 Have you ever thought that you can upgrade your old and boring drawers with rulers? You can give the drawers a huge makeover by just covering parts of it with rulers. It's a fun and interesting design that will grab the attention of everyone!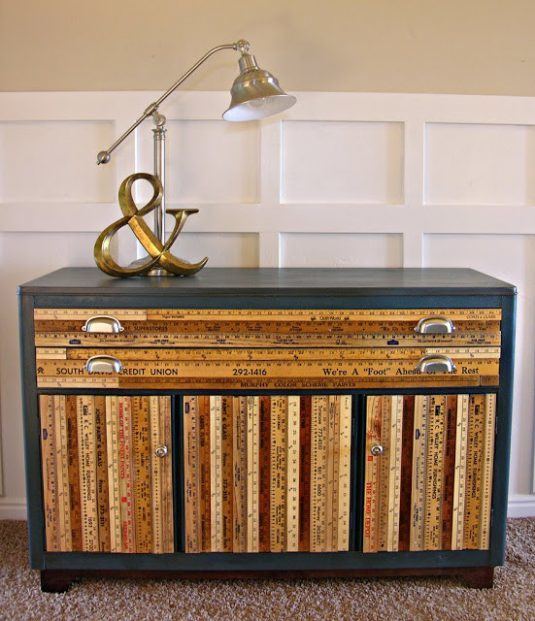 The DIY mirror frames are so popular nowadays, people tend to save money by making some cool ones on their own instead of rushing to the store to get them. It's time to make your one-of-a-kind mirror frame by using rulers!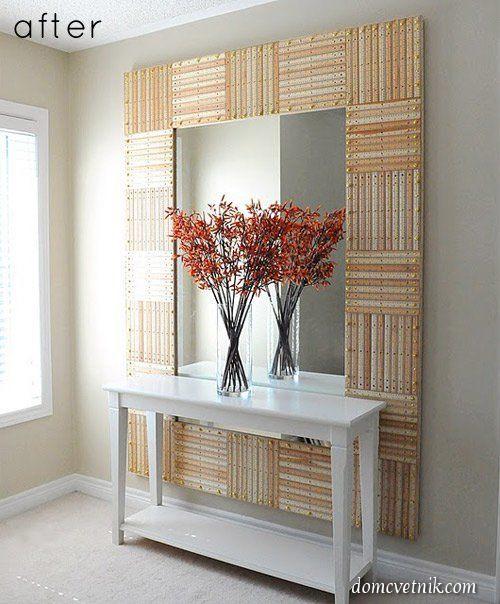 Show off how much you love rulers, numbers and measurements straight from the door by decorating it with this cute ruler wreath!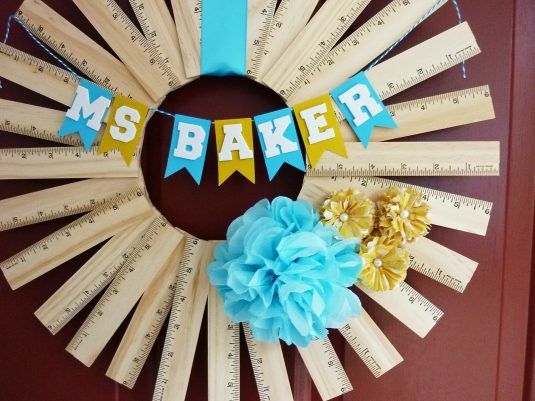 The ruler photo frame is another easy craft that you should try to do really soon.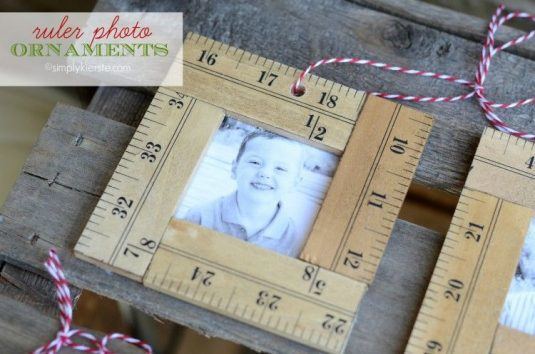 Even the tray can get a completely different look with some interesting DIY projects. Give a character to your tray by decorating it with rulers in no time!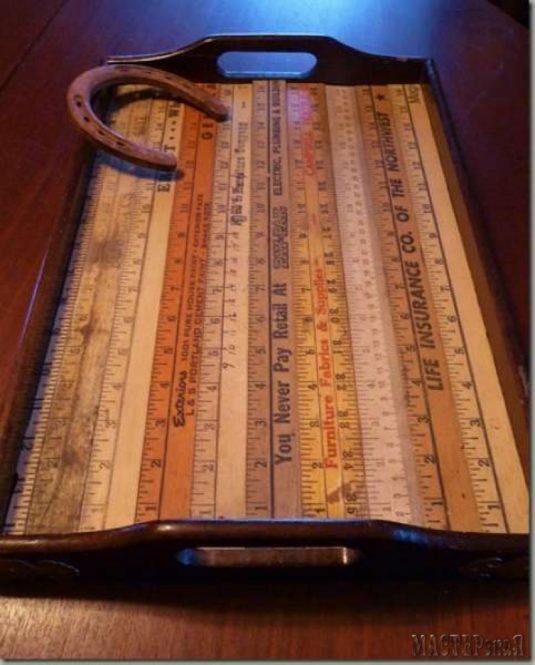 What do you think about making a lamp shade with rulers? How do you like the design? Would you like to have such an awesome ruler lamp shade in your home?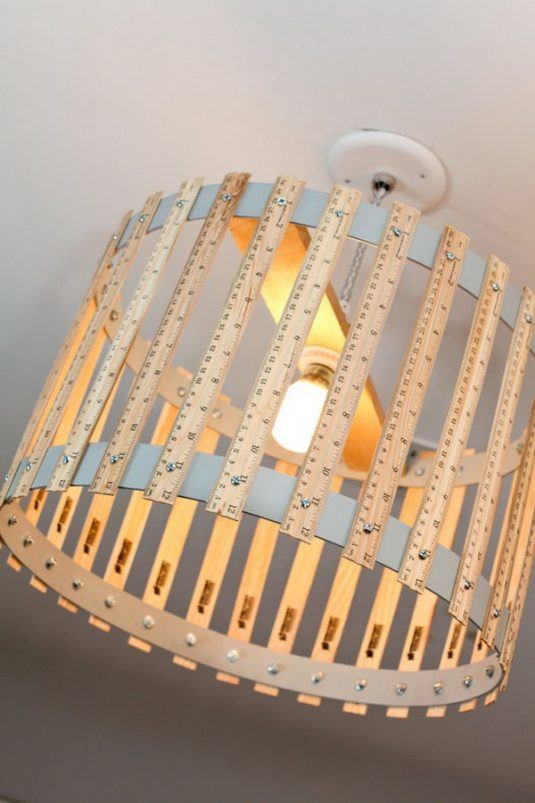 Decorate the dull and plain pencil holder with rulers to get an extraordinary design for your office desk.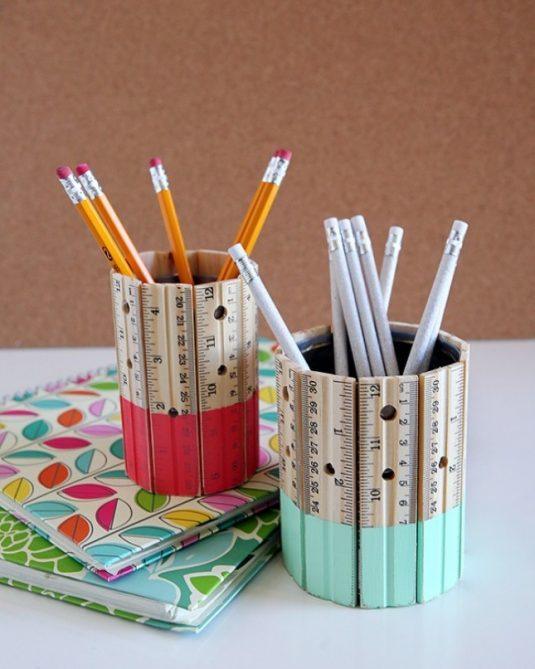 What do you think about putting your lamp inside or a ruler box? The lights that is being transmitted behind the rulers will make the ambiance in the room more enjoyable and relaxing for sure!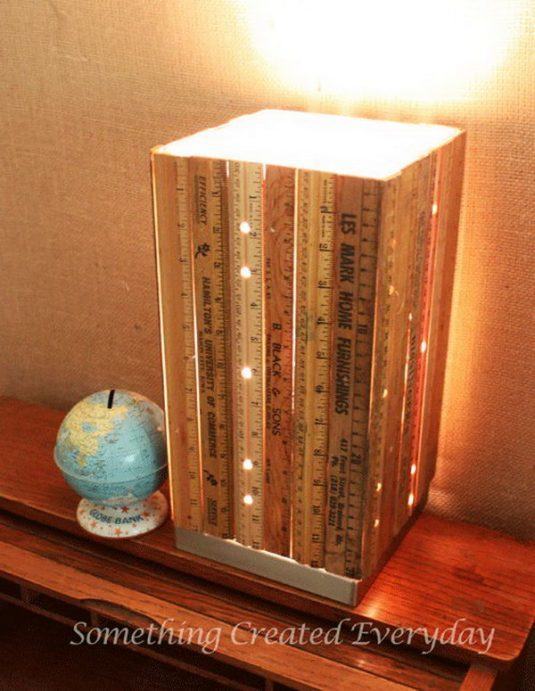 Which DIY ruler crafts managed to grab your attention? Which is the project that you are going to make soon? Let me know in the comments below! Thanks for reading and enjoy the rest of your day!