If you want to learn how to grow cactus indoors, but you think that you don't have the skills required, don't worry. I have some amazing tips for growing cactus indoors for all plant enthusiasts.
SEE ALSO: 12 Awesome Ways to Edge Your Garden
Did you know that this desert plant require minimal care? Yes my dear karma streamers, the cacti needs several hours of sunlight each day and well-draining soil to thrive. Once these basic needs are met, there is minimal care involved. So, we will examine the light, water and soil in greater details shortly, as they are the three most important environmental variables to consider when planting cactus.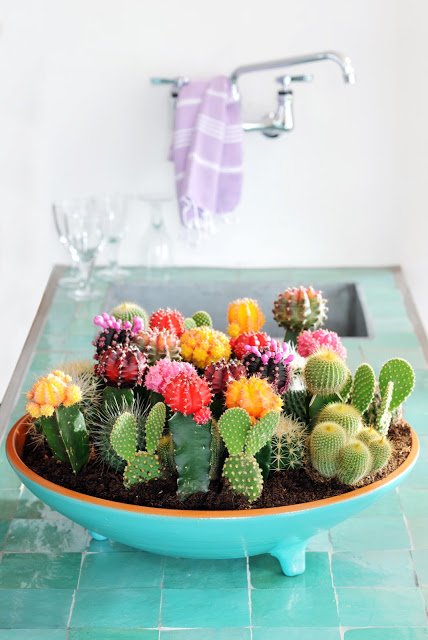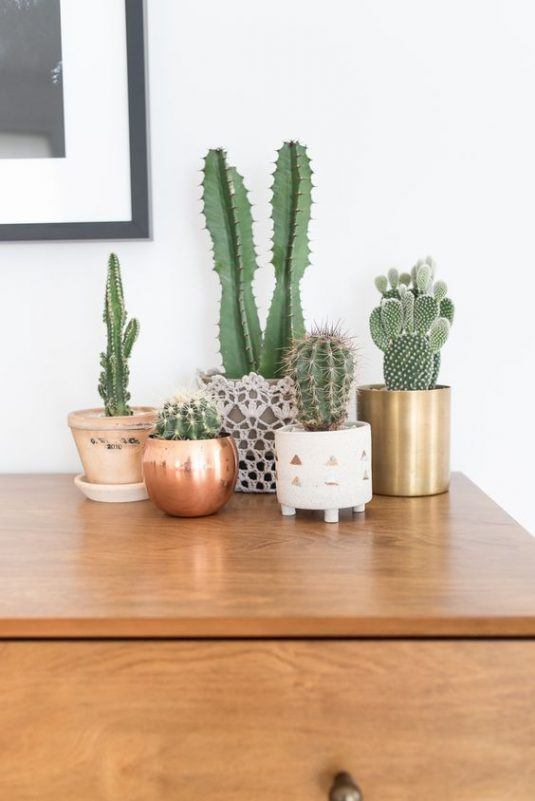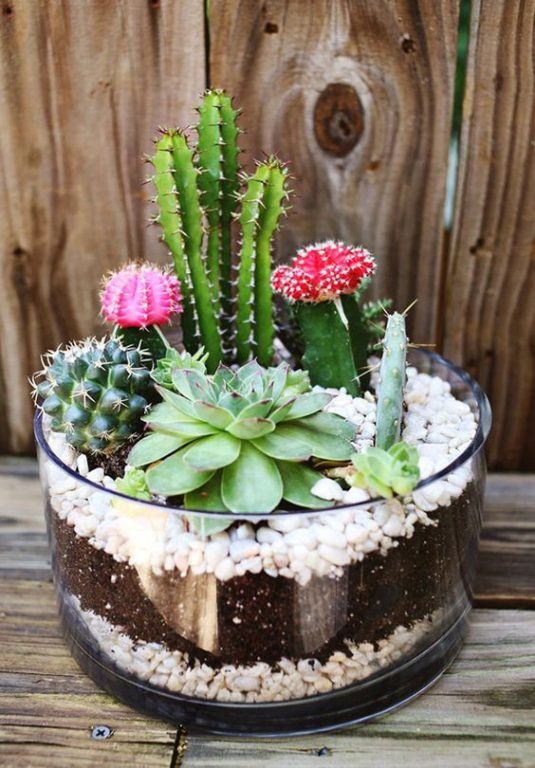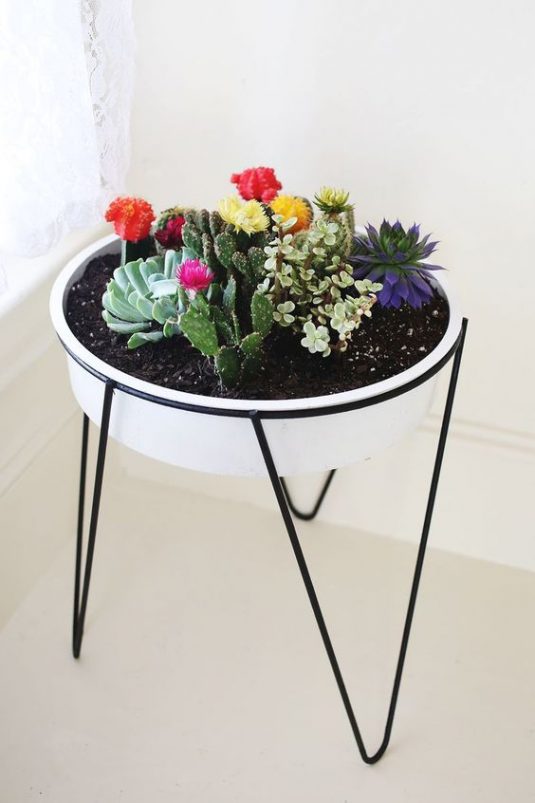 LIGHT
You should make sure your cacti receives the right amount of light. Although most of them can survive with less light, if you want them to start flowering and thrive, you should place them near a window. You should also keep in mind that too much light can cause problems too and the side exposed to the sun can lose color. If you can't place your mini cacti garden on sun light, you can provide the cactus with artificial light. The halogen lamps and the fluorescent ones can be great options.
WATERING
Do not over water your mini garden, because the most common death cause for this type of plant is because of that. If you are not sure or you just find it difficult to know when your cacti is in need of water, then let the soil dry out before watering again. However, in summer you need to water your plant once a week, while in winter 2-3 times during the entire winter season.
CACTUS SOIL
Normal soil generally is not suitable for most cacti, because this soil can keep water for a long time. You can find special soil in the markets for your cactus. If you have some experience of growing cactus, you may already know how to prepare and mix soil by yourself.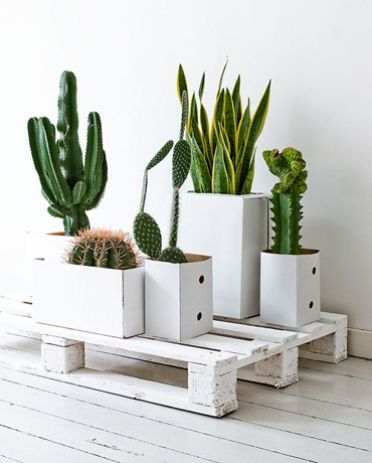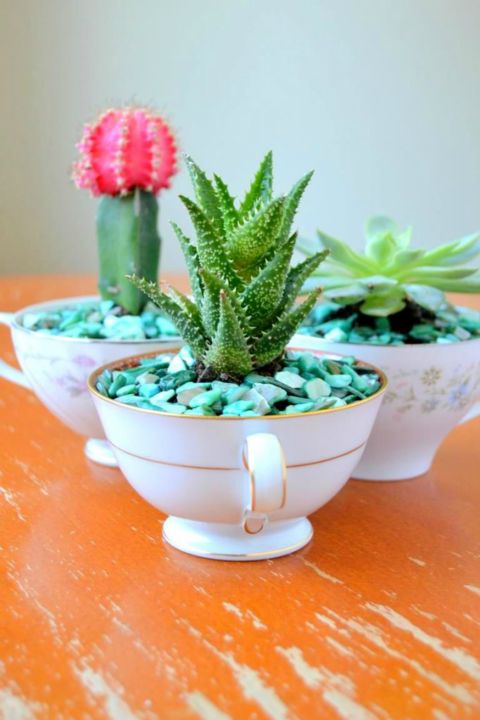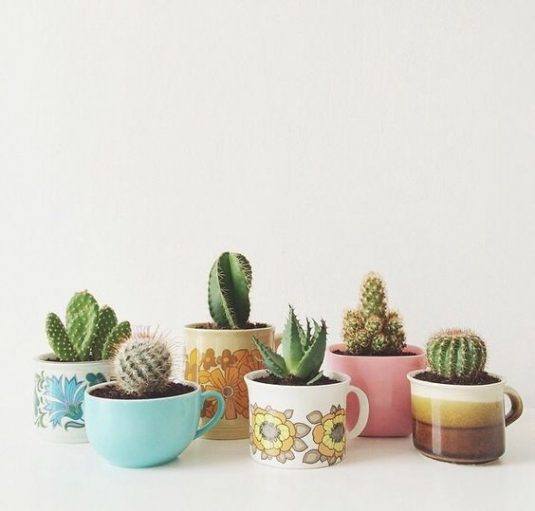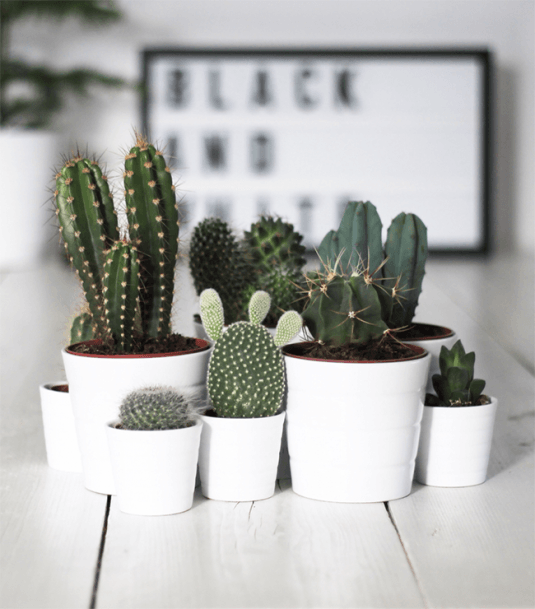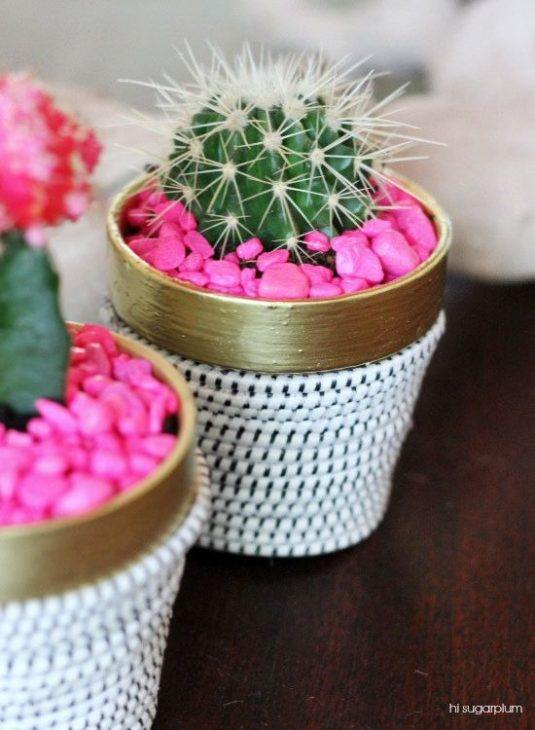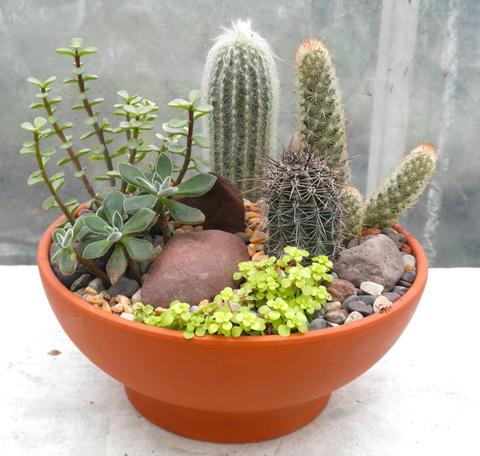 Growing cactus can be a lot of fun and can even become your hobby, because it doesn't require tremendous effort and it can be great home decoration. Once you establish the best environmental conditions for your plant, the cacti will do the rest. They came in different growth forms and types and you can plant it in almost any type of container you have at home, so is there a reason why not to make a mini cacti garden and decorate and enhance your space?
I would love to know what do you think about these tips and pictures for growing cactus, so please share your comments with me! Thank you for reading! Enjoy in the rest of your day and don't forget to stay up to date with the content of Karma Stream!