Hi there! How are you? Christmas is just around the corner, which means that you should hurry up and decorate your house in the spirit of the holiday. We are always here to inspire you and awaken your creativity with some interesting ideas. I have shown you already many ideas how to decorate the Christmas tree, the staircase in your house, the mantel and doors, and for today, I have a very interesting post that is called "Cheap and Cheerful DIY Christmas Decorations Made of Pallets". Are you excited?
SEE ALSO: Magnificent Ways To Decorate A Small Space For Christmas
Pallets are one of the cheapest materials that can easily be reused and transformed into beautiful outdoor furnishing, lovely coffee tables, headboards that will add coziness to your bedroom, etc. This article will show you that pallets can be used to decorate your home for Christmas in a cheap and easy way. I felt in love with these Christmas decorations, because they are very easy and quick to make and are also cheap and very creative. You don't need to spend a fortune to make your home cheerful and warm. So check these ideas out and draw some inspiration. You may finally find something interesting, that will fit perfectly your yard or interior, who knows. Enjoy and have fun!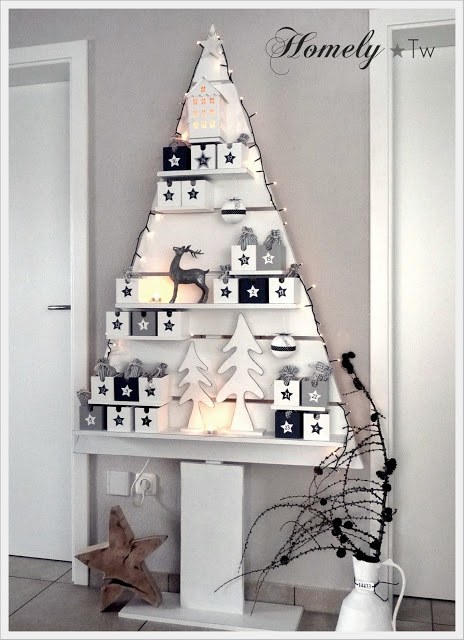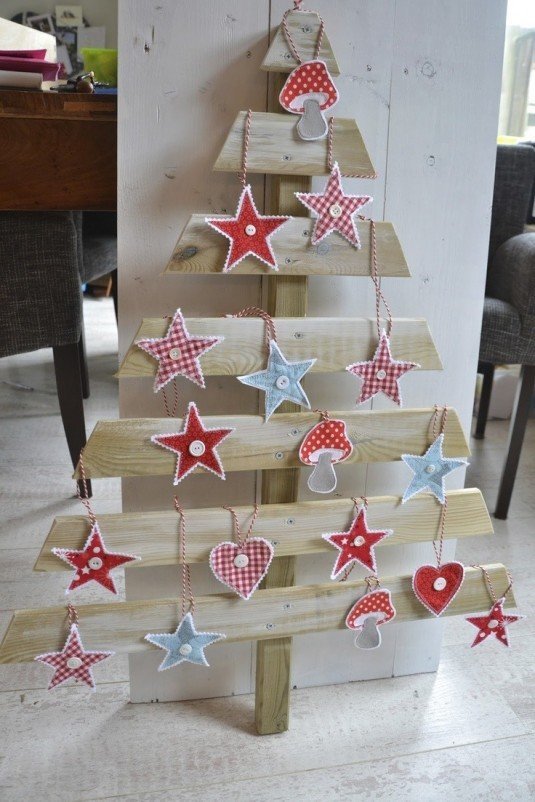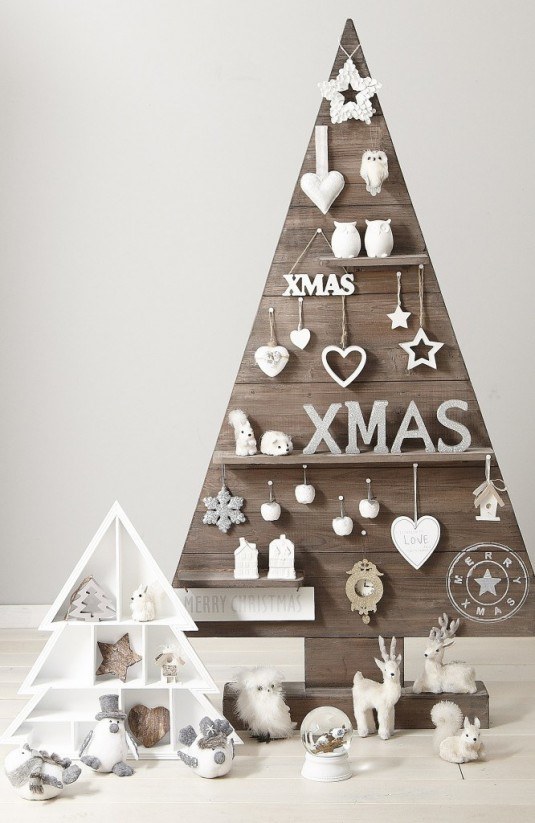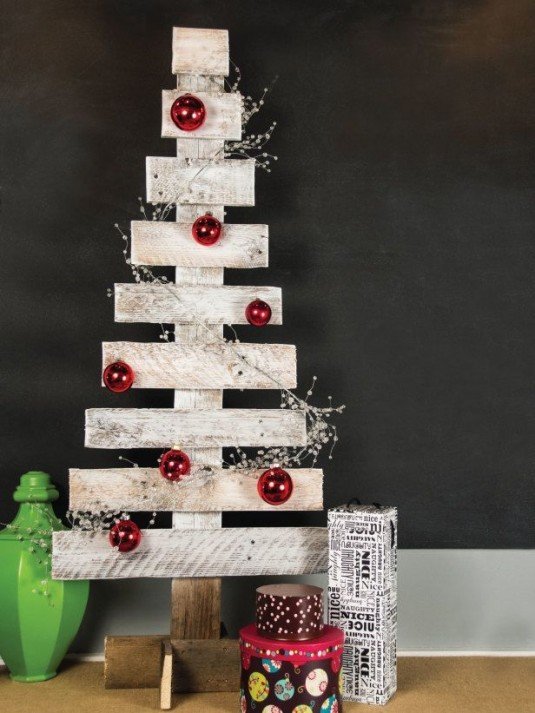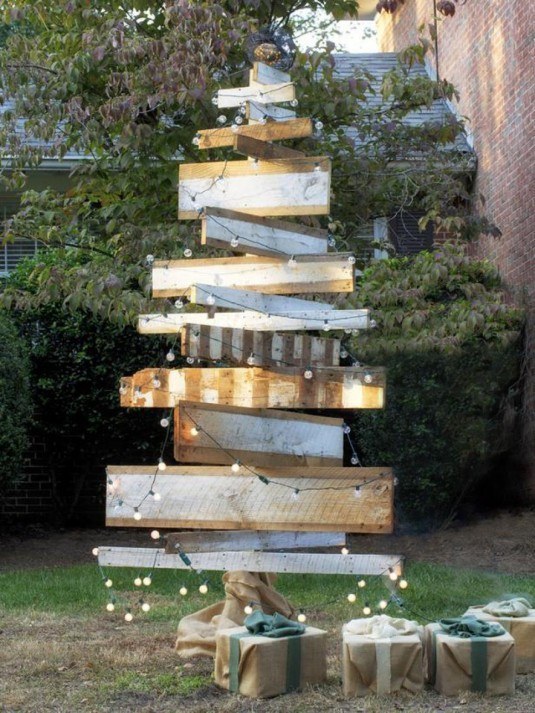 You can write your favorite Christmas quote on a wooden pallet and put next your front door. I need to say that this is one of the cheapest and interesting projects that will make your home more inviting for your family and guests.
If you live in a small house or apartment you are probably looking for a smaller Christmas tree or other DIY project that will look like a real tree. These ideas will fit perfect any interior, so if you have some free time and want to improve the look and feel in your home for the holidays, go on and try these pallet Christmas trees. You can decorate them with Christmas lights and ornaments.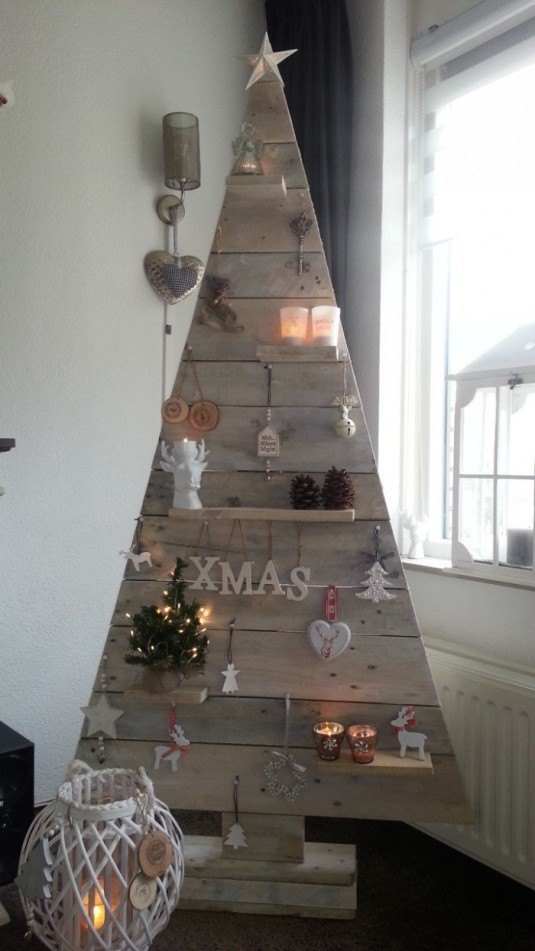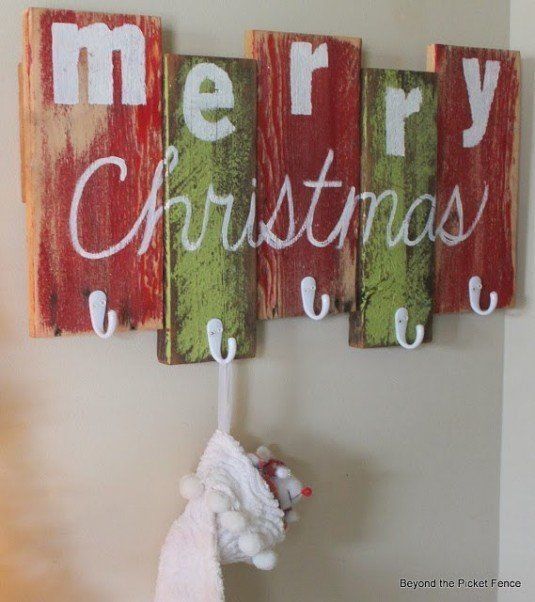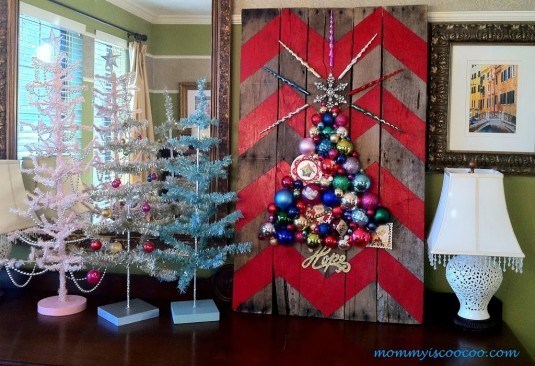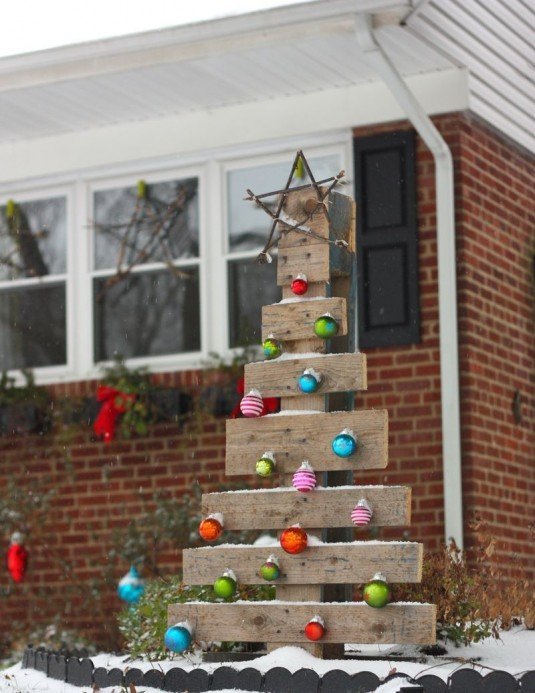 Besides the beautiful Christmas trees, you can make other Christmas decorations with pallets, like coat racks for your entryway or Christmas countdown wooden board for your living room.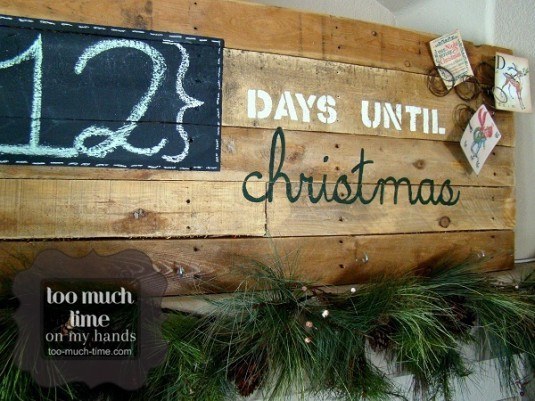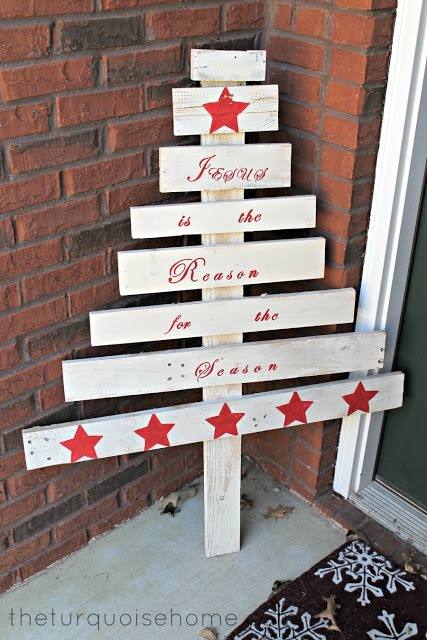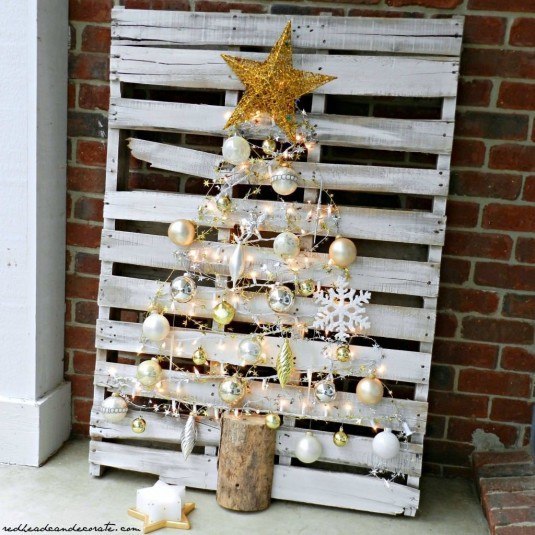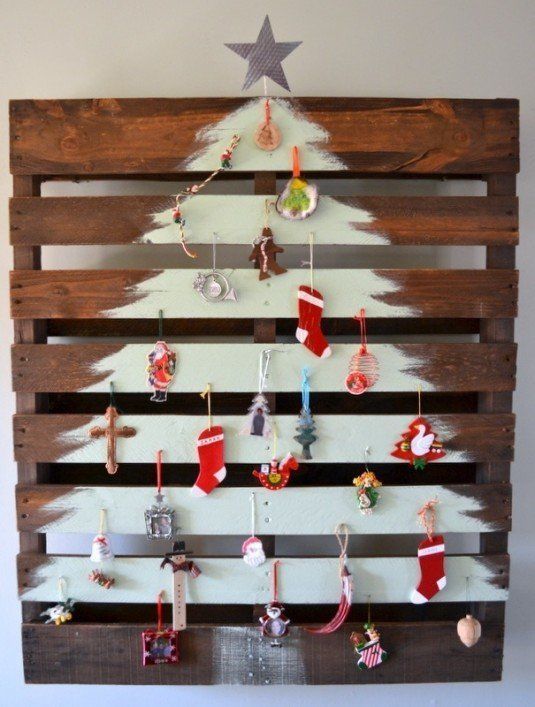 What do you think about these ideas above? Would you dare to try them out? Which diy idea do you find most interesting? You can share your opinion in a comment below. Feel free to share any other ideas that you want to be shared on our site. Thank you for reading! Enjoy in the rest of your day and stay up to date with the content of Karma Stream!