Christmas is quickly approaching and we have shared with you so many different designs that you could apply in your house this year, but we still haven't showed you how to decorate your chairs in the festive spirit. Scroll down and take a look at the Wonderful Christmas Chair Decor Ideas That Will Amaze You. Everybody remembers to add some pretty fabulous decoration for the holiday that is the most anticipated one for the whole year. You shouldn't miss the chairs though. There are so many lovely chair decor designs that you haven't thought of, and as soon as you see them you would want to copy the looks. If you don't want to spend much money on Christmas ornaments, don't worry cause you can do most of them on your own with very little money. Check out the photos below, get your inspiration and spice up the festive dinner!
SEE ALSO: 10 Amazing Ideas of How to Decorate Your Bedroom for Christmas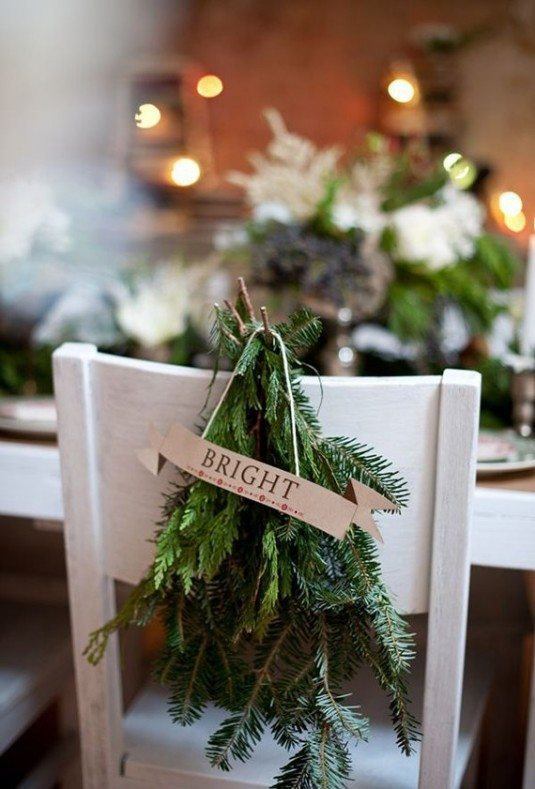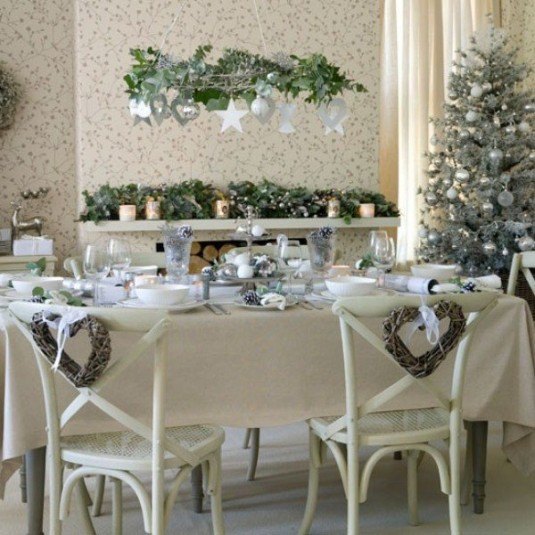 Your chairs could be still decorated for Christmas without having to be in the festive and traditional colors. The amazing gold bows below are very sophisticated and elegant, and will make your dining room look super formal.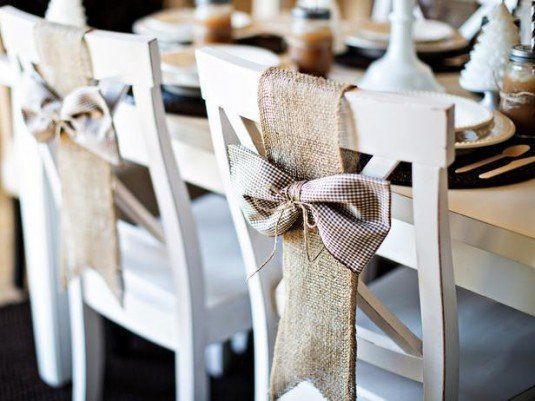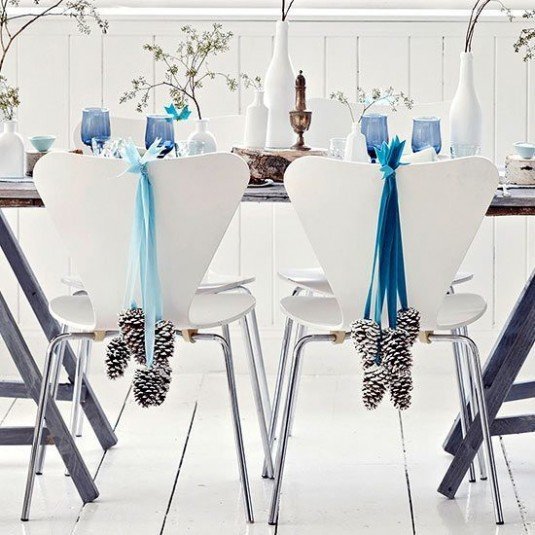 Forget about the table centerpieces this year and focus all of your attention on the chairs. You should have fun this season, and the chair decoration can be very interesting. Covers should be your matter of choice if you have old and ugly chairs because they can easily disguise them. Plus, they come in so many different designs!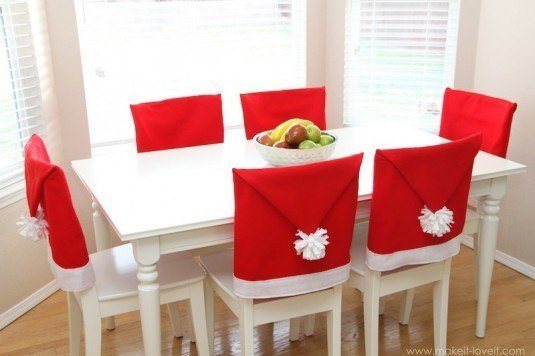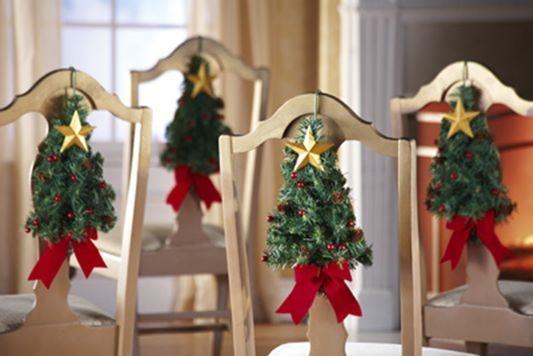 The Christmas stockings don't usually find their place only at the mantelpiece. In fact, we can decorate all around the house with them, and I especially like how they are tied with red bows to the dining chairs. You can even decorate each chair with your family's individualized stockings! What do you think about the idea?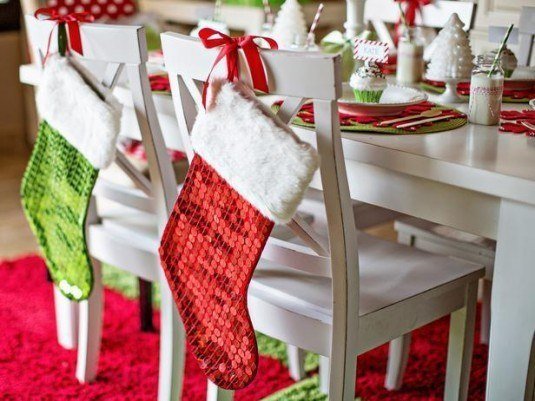 The pine cones are everywhere around us when it comes to Christmas, so I don't believe that you haven't thought about decorating your chairs with them. You can even paint them in the festive colors such as green or red, and add winter berries for a nice finishing touch.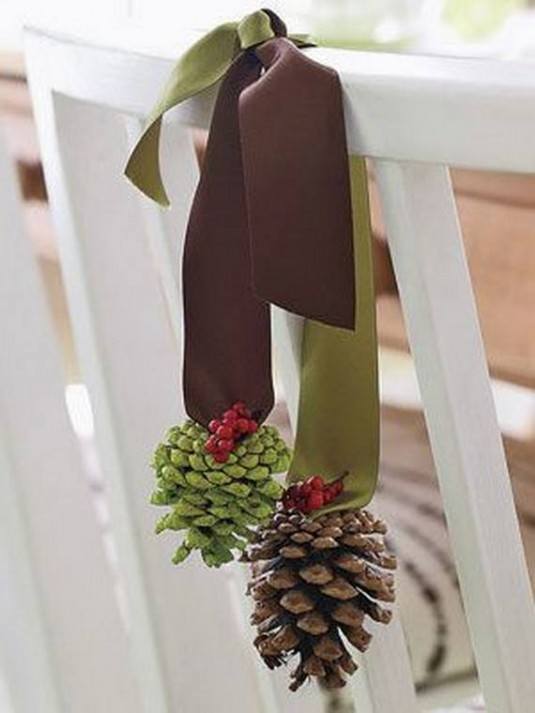 If you are not feeling crafty and you are not very creative, there are easier options for you. You can just visit the nearest store that sells Christmas decoration, find the Christmas chair covers that you like the best and put them on the chairs. As easy as a pie!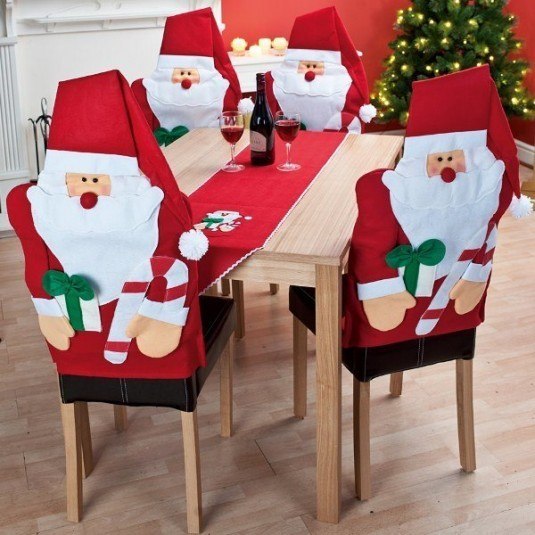 The suitable decorations for this holiday are usually quite easy to make but play serious role in Christmas dinner, so you should take some of your time and get down to work to DIY some of the astonishing designs. The setting in your dining room will surely be magical!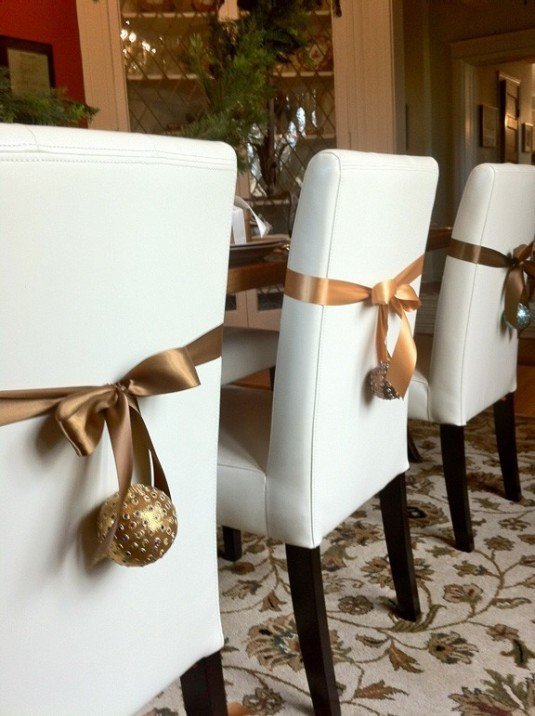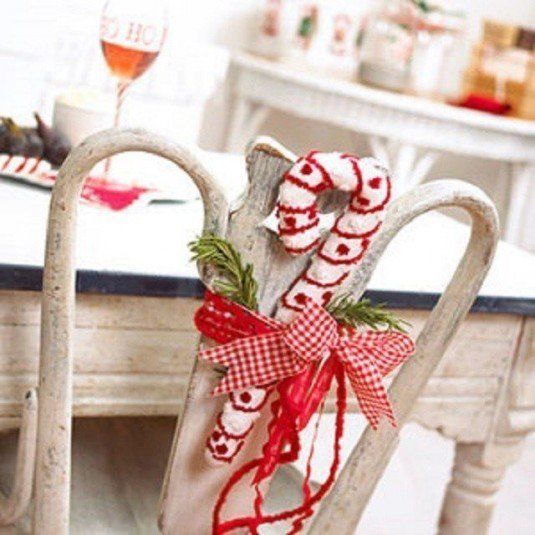 Have you already made a pick? How are you going to decorate your Christmas chair this season? Let me know in the comments below!