Are you about to refresh the room of your kids? if you are looking for some interesting decorative pieces for their room, you are at the right place. In this article I have collected some Cheerful Kids' Room Decorations That You Will Fall In Love With. They are super easy to make, and I bet that you will have fun while making them. Kids always deserve the best of attention, and including them into these DIY activities is just great. They are going to be happy that they are asked to lend a hand and that they will participate in decorating their own room. So, what are you waiting for? Scroll down through the photos and make your picks!
Kids love to measure how much they have grown up each day, so this is fantastic decoration for their room. They will love it so much! Decorate it with their photos and photos of their favorite cartoon characters and enjoy the final result.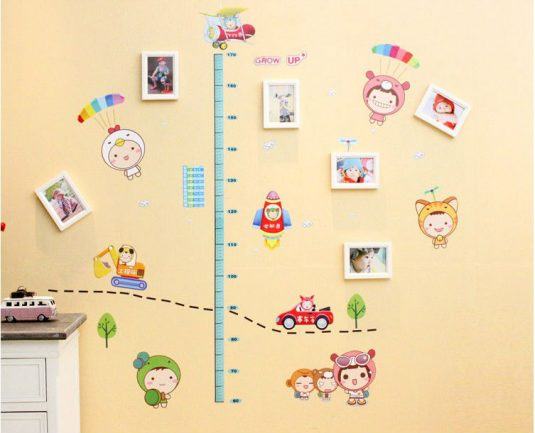 Don't rush to throw away the tin cans in the trash bin because you can dress them up and use them as decoration for your kids room.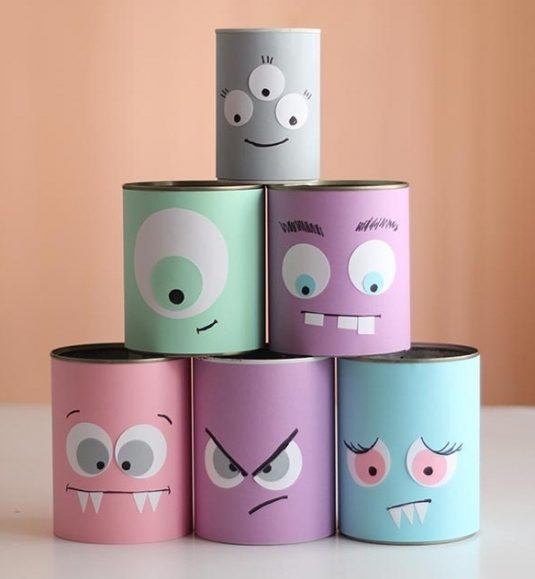 If you just add wheels to the shelves on the walls they will look like trucks. Your boys will be fascinated with the design, believe me!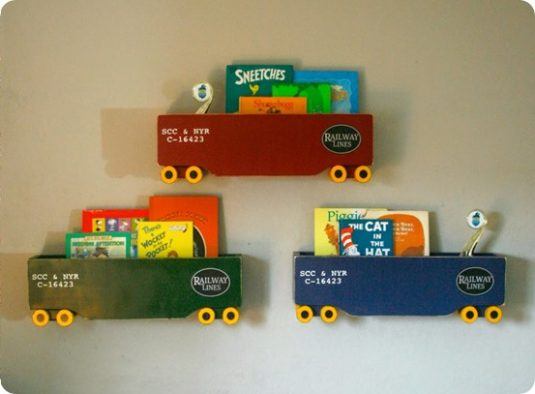 The hot air balloon that will also hold your kids toys is just perfect. Despite serving a functional purpose, it will be aesthetically pleasant to the eye as well.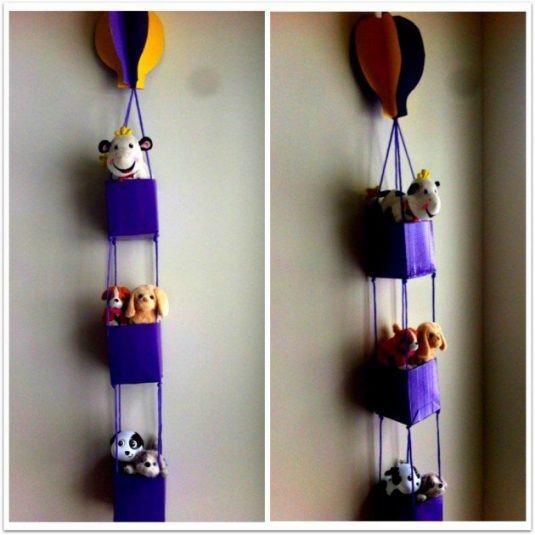 Are you about to make a clock on your own? Use the car toys of your kids, and teaching them to tell the time won't be so much difficult after all. Remember that the decorative pieces should also be teaching them stuff!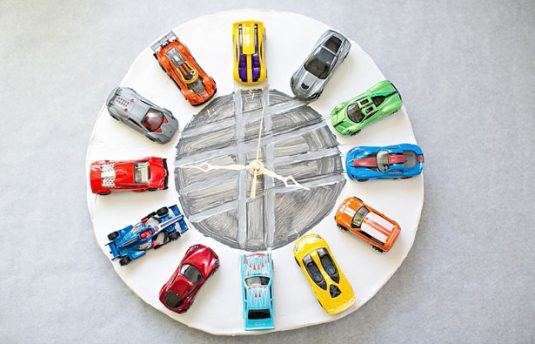 Use a palette as a decoration that will also store your kids shoes. They will be happy to put them at their place.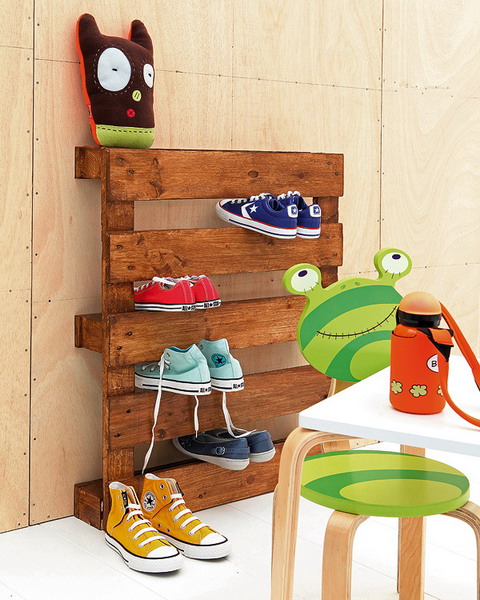 A great way to teach your kids the alphabet is to write it down on the walls in a creative and amazing way. How do you like to have the walls decorated in the way given in the photo below?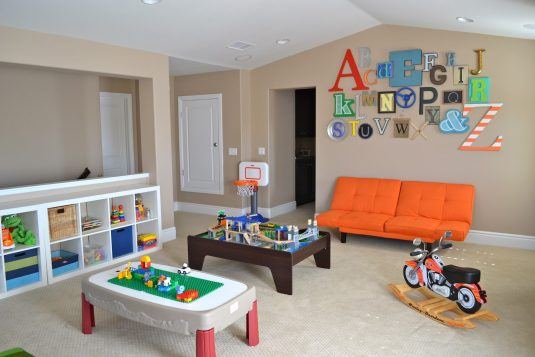 If you are good at drawing and painting, then you should definitely get down to work and make an artistic piece on your own.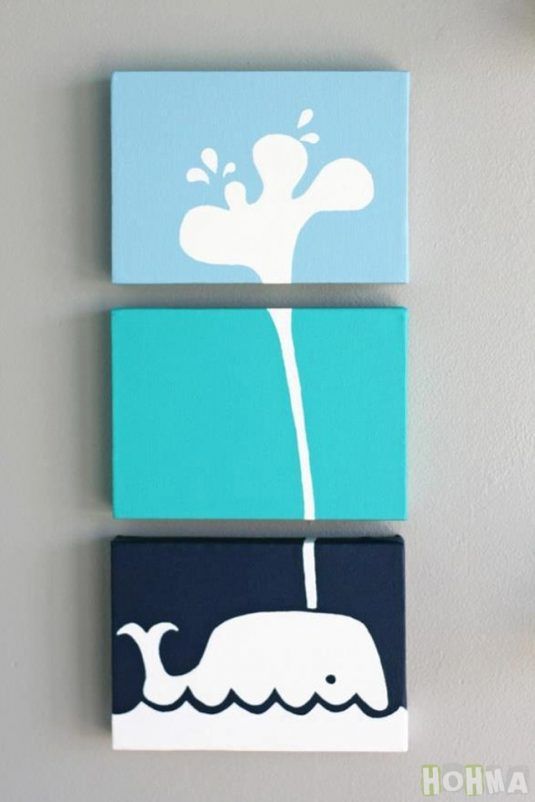 Or use the toys to make wall decorations. This is a wonderful idea, isn't it?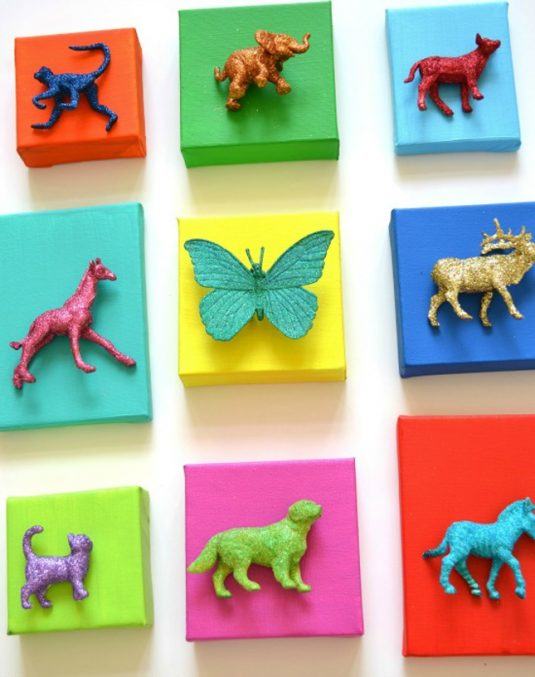 The clouds and the rain don't make anyone happy, but if you make them like the ones in the photo below, they sure will do put a smile on many faces. Those colorful raindrops are so much fun!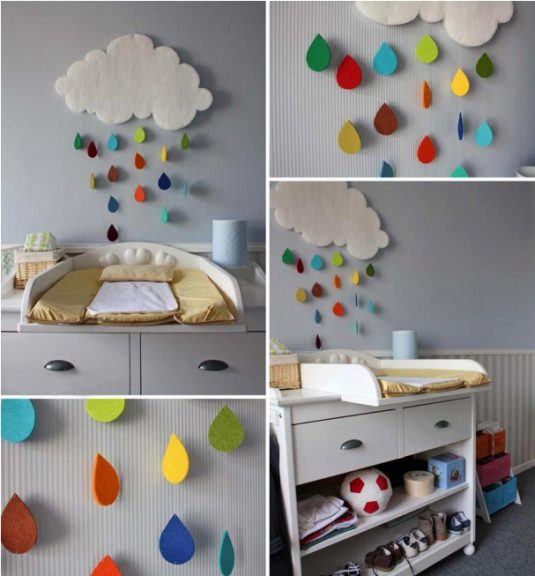 Dress up the legs of the table and chairs in your kids room with socks. This is such a cool and awesome idea.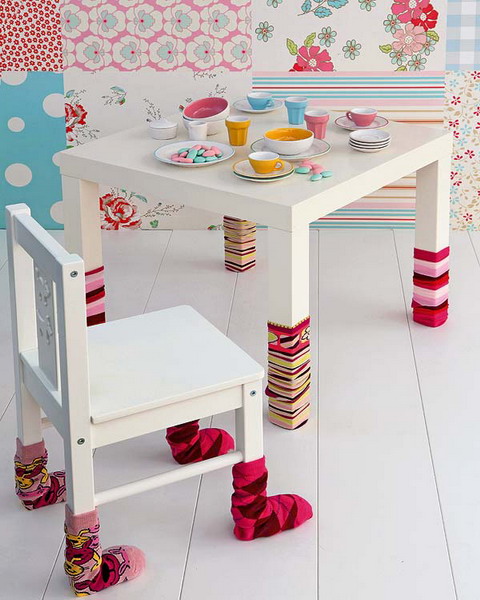 Which of the DIY designs do you like the most? How are you going to decorate the kids' room? Let me know in the comments below!