Hey there my dear karma streamers! We are always here with some interesting ideas to decorate your space and yard. For today, I have a very interesting post that is called "Clever Tips of How to Landscape Around Trees".
SEE ALSO: 10 Clever DIY Outdoor Stairs You Should Not Miss
If you live in a house and have trees in your backyard or front yard, I need to say that you are on the right destination. Creating a flower bed around them is one of the coolest and the most interesting thing that you can do. Plus, this will instantly change the whole look of your outdoor living space and the flowers will for sure make it more cheerful and inviting. So, I gathered 15 fascinating ways to landscape around trees that you may get inspired from. You can check Riverside landscaping services if you need help. I also have some interesting tips so I recommend you to keep reading! Enjoy and have fun.
Amazing Ideas to Beautify Your Yards with Flower Beds Around Trees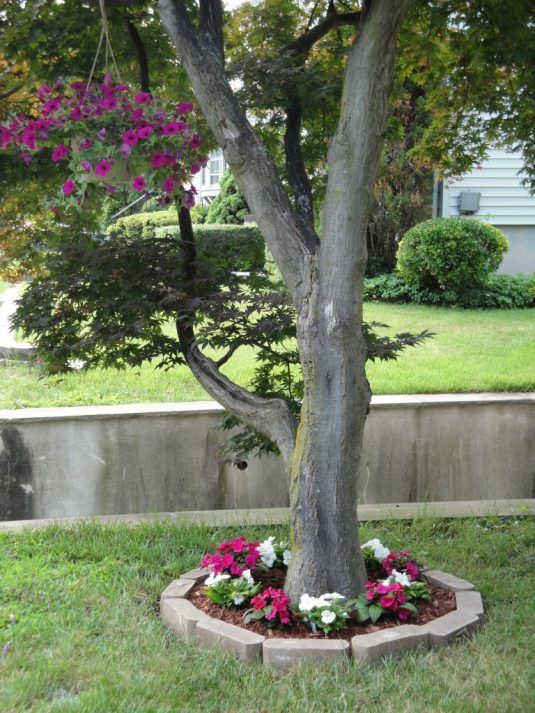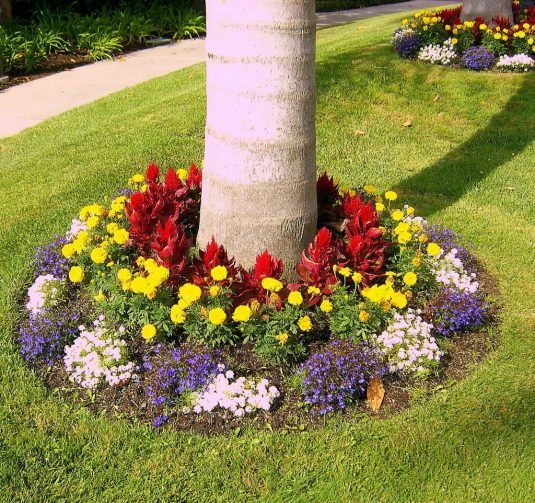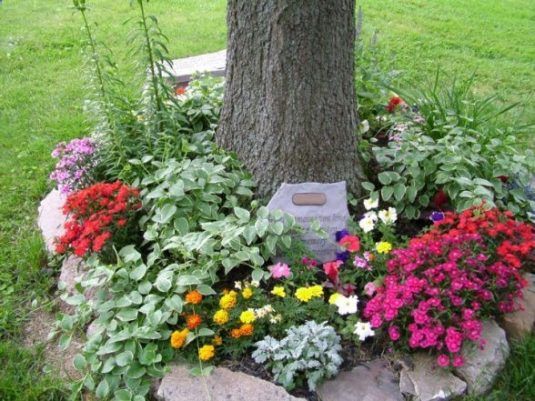 GARDENING TIPS
The truth is that roots require water and oxygen in order for the plant to thrive, but in soil with little porosity, little water and air exists below the soil surface. That's why tree roots often grow above ground and are visible. Instead of covering the roots with soil, you need to landscape around the problem and slowly acclimate the roots to soil coverage.
Planting herbs and flowers around the tree in your yard may seem to you like a simple process, but there are some things you need to take in consideration. First, you need to trim some branches to allow sunlight to come under the tree. If you don't want to damage the roots of the tree, I advise you to avoid planting large plants that can grow too high. Lilies, shooting star, stone crop, coral bells, wild ginger, primrose, daffodils, violets, etc, are small growing plants and look amazing. For more interesting look, you can add garden edging, bike or wheel barrows for decor.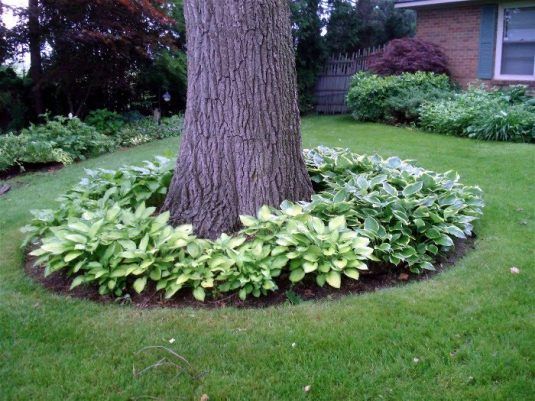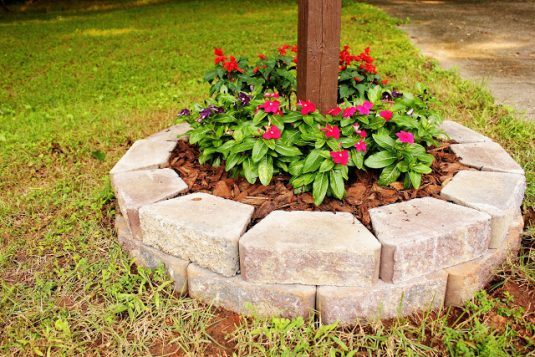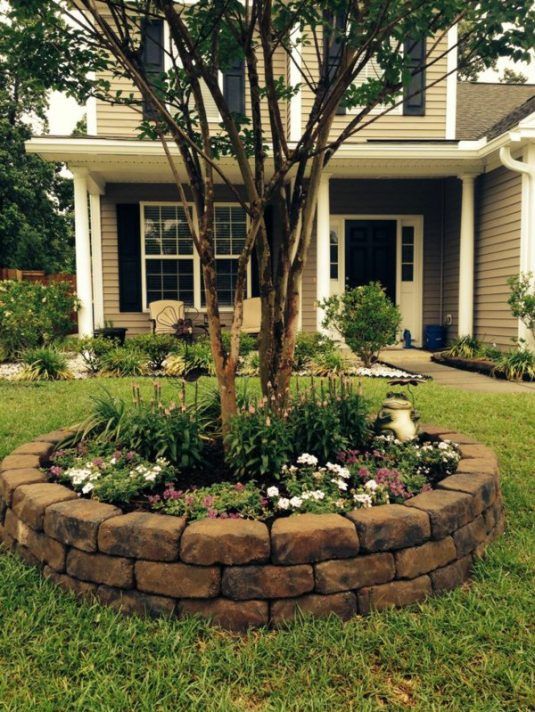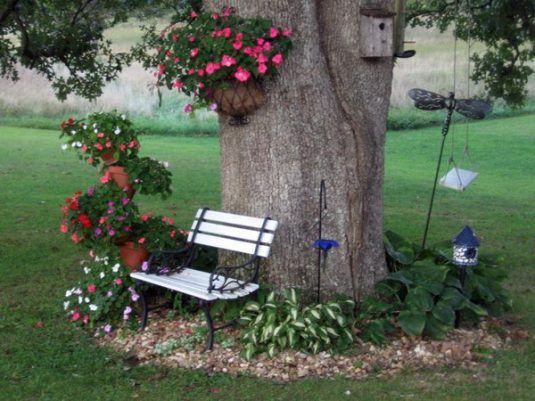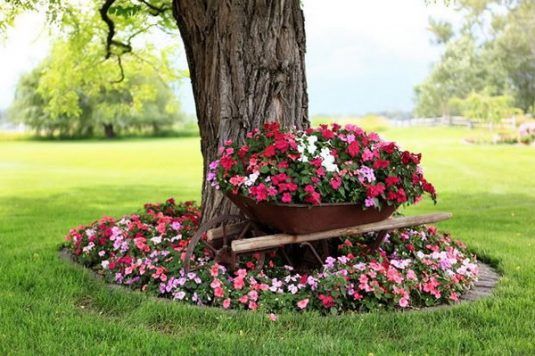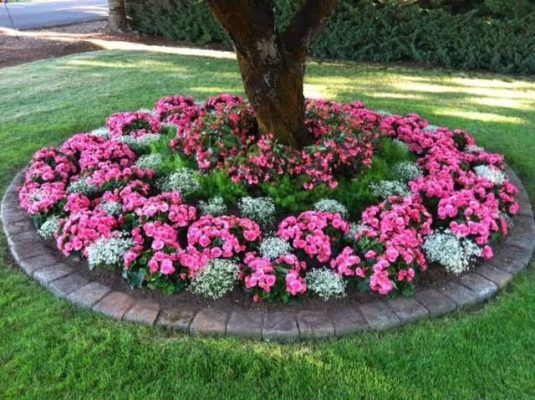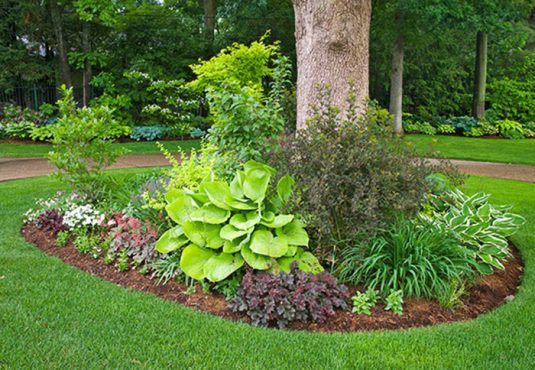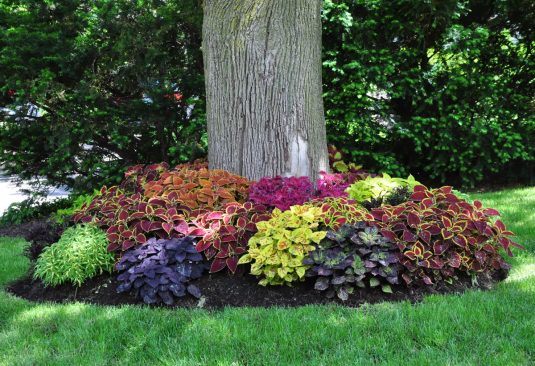 So, what do you think about these creative ways to landscape around trees my dear people? Do you find them interesting and charming? Which idea is your favorite and would you like to try? I need to recognize that it would be very difficult for me to choose just one idea. I would love to know your opinion, so please share your comments below. If you have some other suggestions and ideas, please share them too. Thank you for reading! Enjoy in the rest of your day and don't forget to stay up to date with the content of Karma Stream!