This summer, turn your garden into nice and comfortable  place for hanging out with your friends. You ca easily turn it into a relaxing zone. Add a comfortable seating area and  you are already done. Buying it can be a little expensive.  If you want to do it for less, then why don't you make your garden furniture out of old things? Check out these creative DIY garden seating and get inspired!
Cinder block bench
Seems like cinder blocks are widely used in garden decor. You can use them to make a wonderful garden bench too. Take a look at the design below. You will need some cinder blocks, wood, and pillows. This is an easy and cheap project that you will love.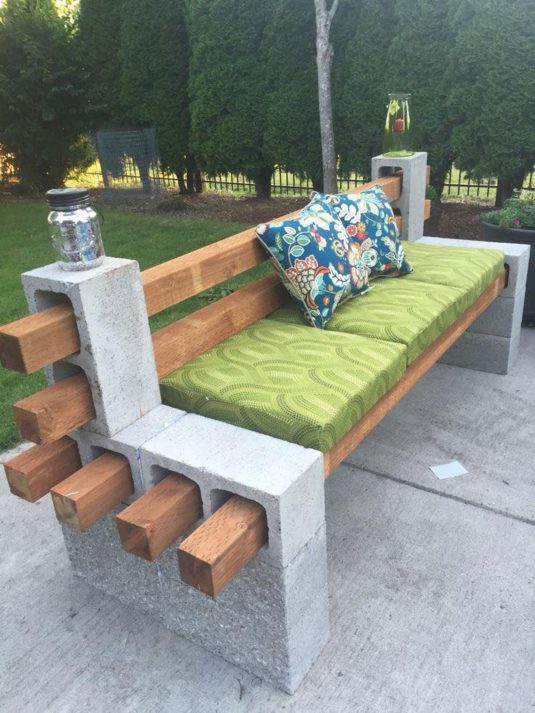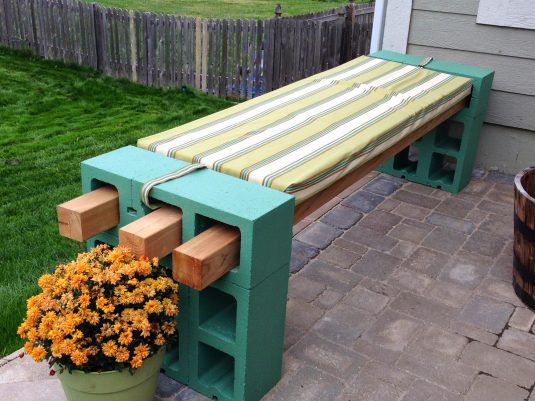 Wooden bench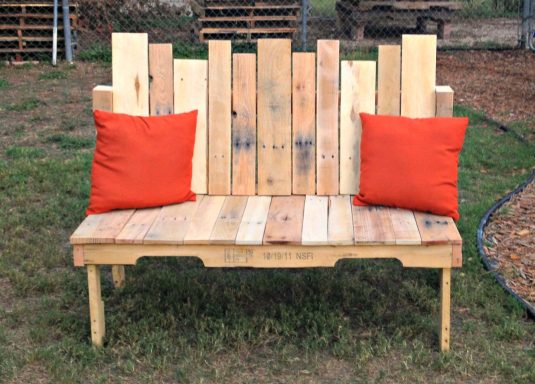 DIY barrel seating
This is probably the most creative idea ever! If you have some old wooden barrels, turn them into nice seating area. You can notice how the barrel is cut and turned into a stool. Try it, if it appears challenging enough to you!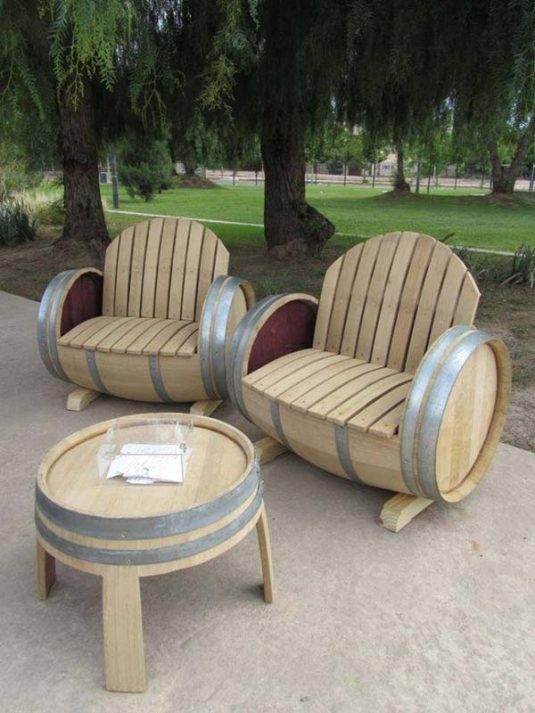 Seating made from tires
This is one of the best uses for old tires. Seems like turning them into seats is an easy process. These ones are painted, so they will look more fun.  Or, you can cover them with fabric, depending on the look you want to achieve.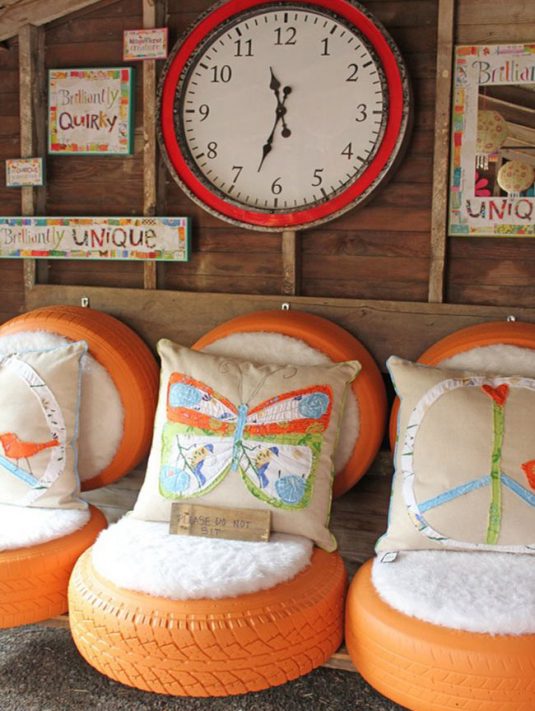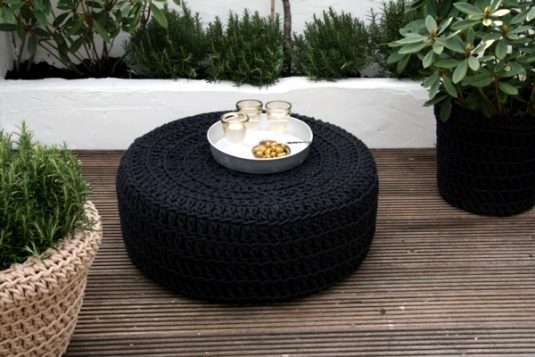 DIY pallet seating area
Pallets can be used for so many projects. This is one of their uses, that will bring comfort in your garden. There are so many ways in which you can make your seating area. You can go for a simple bench, or a lounge area.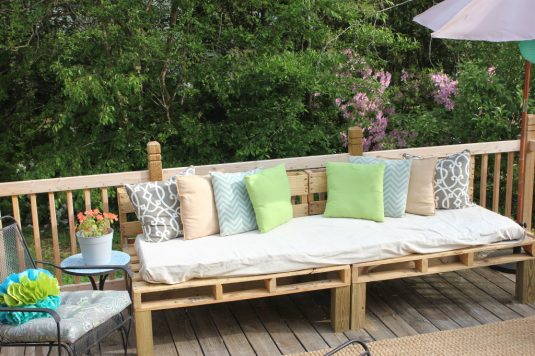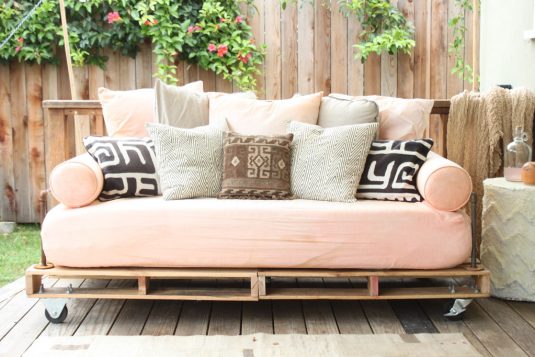 The choice is up to you. This sofa is simple to make , and will fit into your yard. If you are in need of some more space, then this L-shaped seating area is for you.