Having your own garden is a good thing. You will always have fresh food that you have grown yourself. Also, you will enjoy the sight of beautiful flowers. But, sometimes our wishes do not meet our reality. The struggle is real if you have too little space. If you are dealing with that, then you would find this post helpful. Check out these vertical garden ideas and get started!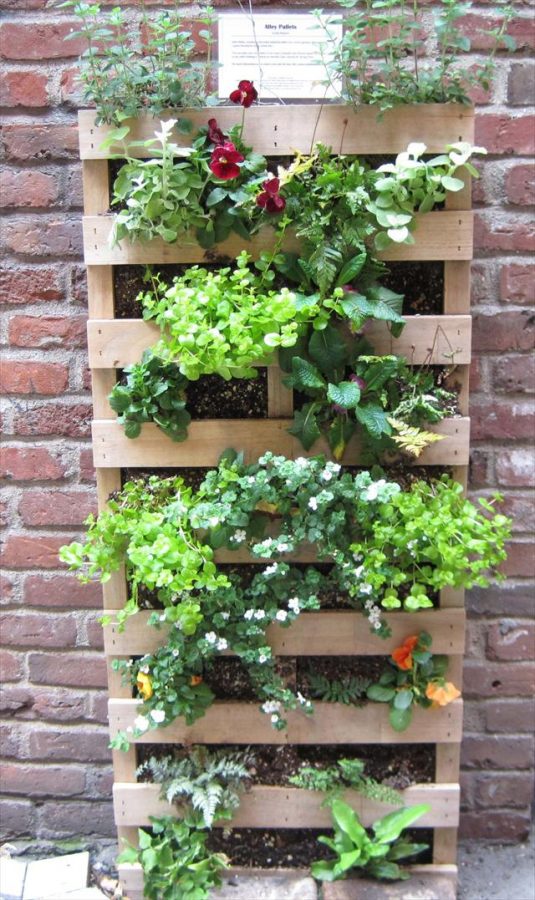 If you have too little space then a vertical garden will be the best solution for you. It will save you some precious space. And you can grow flowers, as well as edible plants. The easiest way to make a vertical garden is to use old wooden pallets. It is cheap, quick and so functional. See how to do it!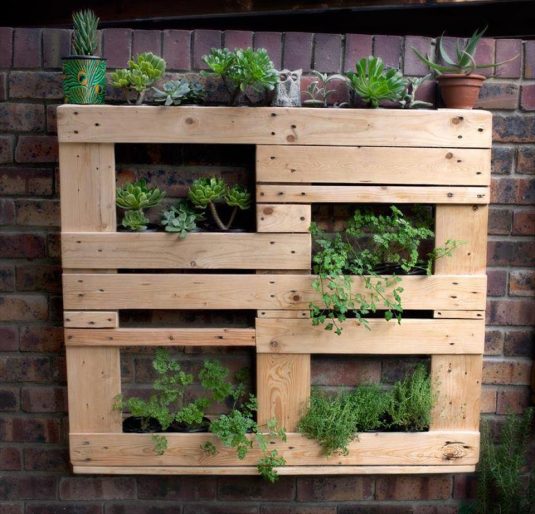 See also:
The Ultimate Guide On Indoor Herb Garden For Small Kitchens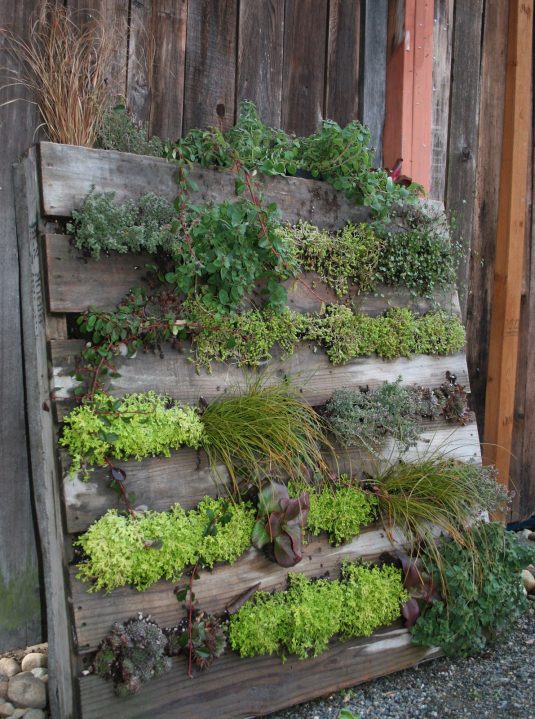 How to make?
For this project, you will need one old pallet, landscaping fabric and staple gun. Make sure your pallet is does not have any nails poking out so you won't hurt yourself. If it is broke, fix it. As a additional choice, you can paint your pallet in any color you like for appearing more decorative.
Place the pallet as it would be, so you will know which is up, which down.  The front should be the side that has narrow slats. Line the inside with the fabric.  Add a double layer so it holds the soil in place. Do not cover the top of the slats, as you will plant there. When the pallet is lying on back, fill it with soil suitable for the plants you plan to have. Then arrange your plants. The most important thing is to leave the pallet horizontal for a few weeks until it settles down. Then, you can move it vertically and that way you will keep the soil from falling down.