Spring is just around the corner and we should be all getting ready to decorate our yards in the best possible way in order to enjoy our time spend outside the house more. I hardly believe that there is anyone who doesn't like swings. Both kids and adults love them and they come in various designs. Did you know that you don't have to spend much money on buying them? You can make them in your own according to your personal taste and way of life. Scroll down through the photos below and see the Creative DIY Swings That You Would Love To Have In Your Yard. Swings will be enjoyed by every member of the family, so they are definitely a must have for the spring and summer. You can make them super easily and the results are more than worth the effort. Check out the designs below and see what I'm talking about!
SEE ALSO: Lovable and Very Relaxing Garden Retreats That Will Impress You
Palettes are an affordable and super easy way to make a swing. Plus, you can make them extra big so you can lie on them and take a nap. Make some clever knots of rope and get it in hanging position with a rope support. You just have to put lots of pillows to make it comfortable.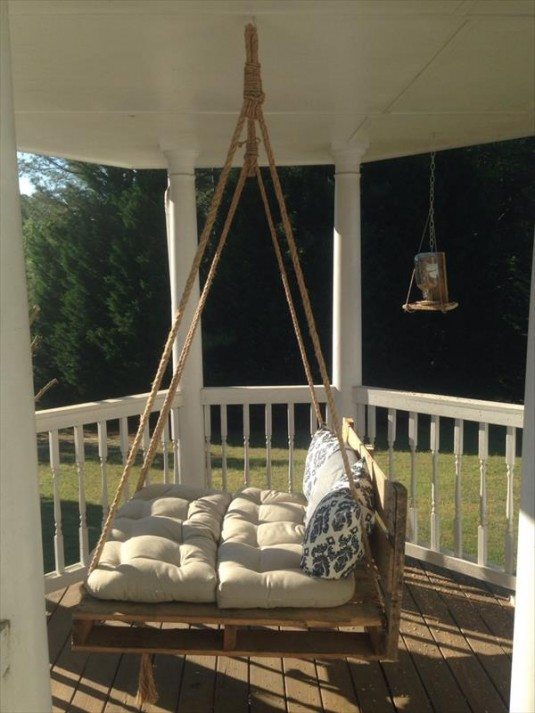 The swings are going to be great addition to any yard, and you will enjoy drinking your coffee and reading your favorite book on the spring sunny days, and hot summer afternoons. What do you think about the design below?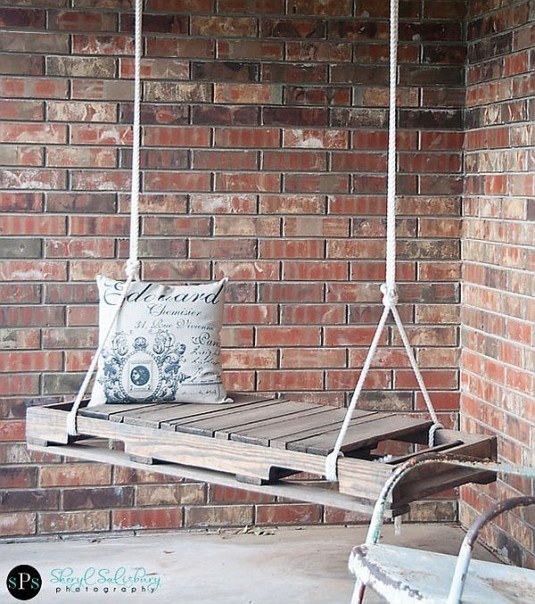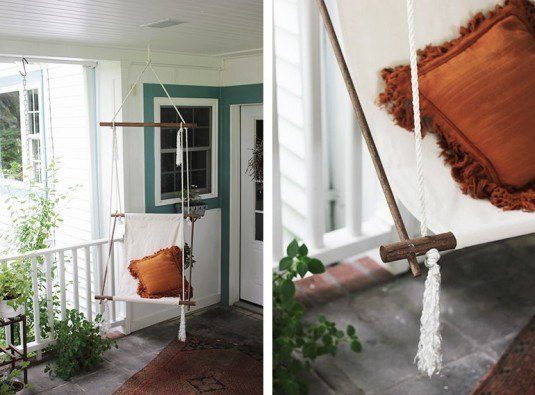 When you break the legs of a chair, don't desperate because they immediately make amazing DIY project. Get some rope and you will get your swinging chair in no time.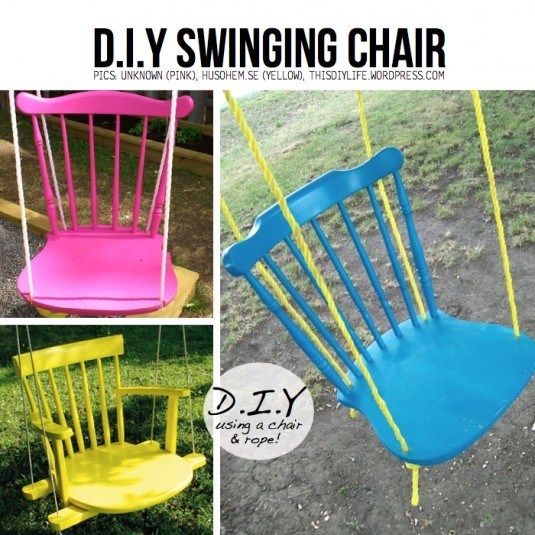 What do you think about repurposing the ski lift into a swing? This is definitely the most unique design of the whole collection that I have got for you, so this swing is going to make many jaws drop for sure.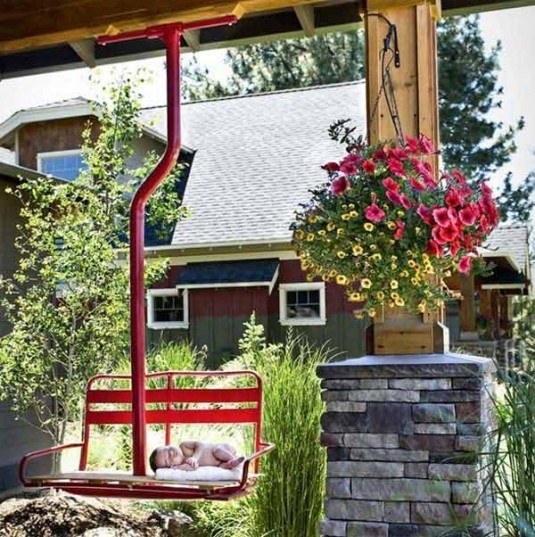 Even the bench can be turned into a swing, and everyone would love love to have their conversations here. Would you like to have a swing like this one in your yard?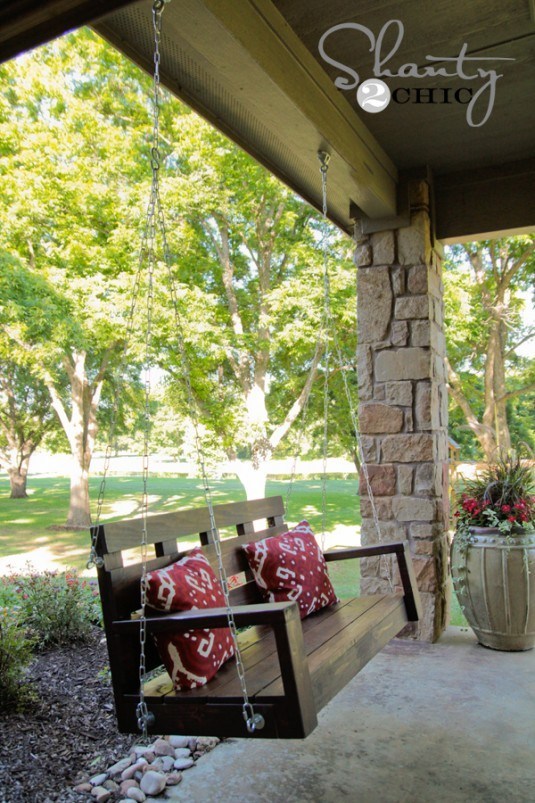 And here come the well known car tires. This type of a swing is part from every kid's childhood and they can give your kids some pretty awesome memories. Get some chains and secure the swing on a tree or another solid surface.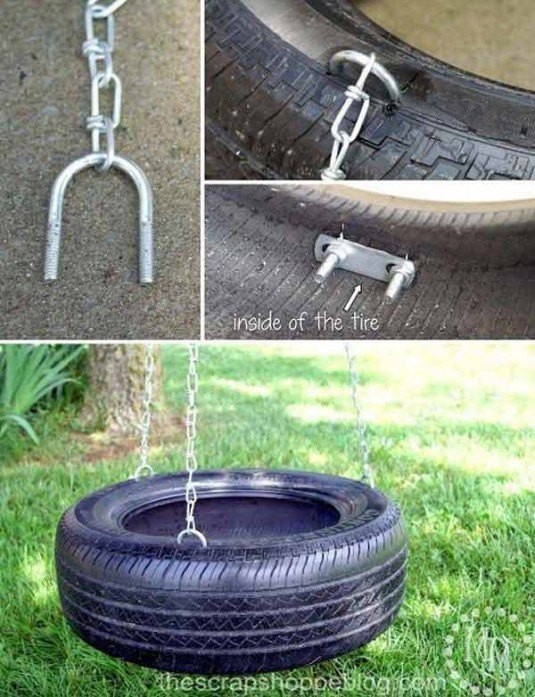 I really love this cool swing design which repurposes an old skateboard. Are you in the mood for swinging on a skateboard? I would love to!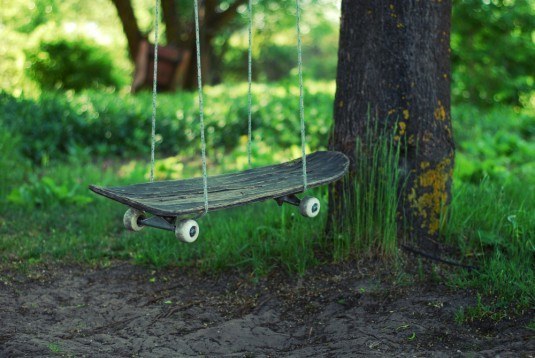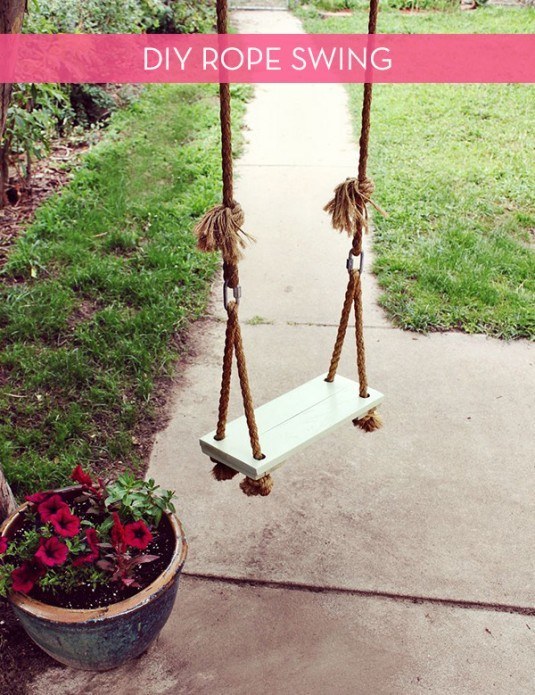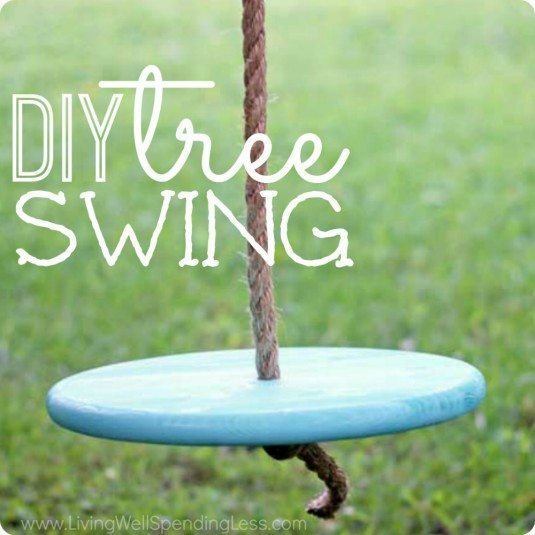 What do you think about the DIY swing designs that you saw here? Which idea managed to catch your eye the most? I would love to hear from you, so make sure you keep me posted in the comments below! Thanks for reading and don't forget to come back for more inspiring designs!