The rustic style is one of the most popular styles ever due to its coziness, warmth and relaxing atmosphere. You are going to love the fact that it's an affordable style and you can make some crafts on your own to easily decorate your home in rustic. Check out the photos below and take a look at the Rustic DIY Projects That Will Catch Your Attention. I have collected only the best ideas that might keep your interested. I bet that you would love to make some of them because they are truly unique. Don't miss them!
SEE ALSO: Creative and Innovative DIY Stump Ideas to Decorate Your Home
Seating options are never enough for the times when we have lots of guests. Sofas can be quite expensive, so why don't you try to make some seating arrangement on your own? Get some pallets, put them together and decorate them with comfy cushions. The final result will be astonishing, believe me!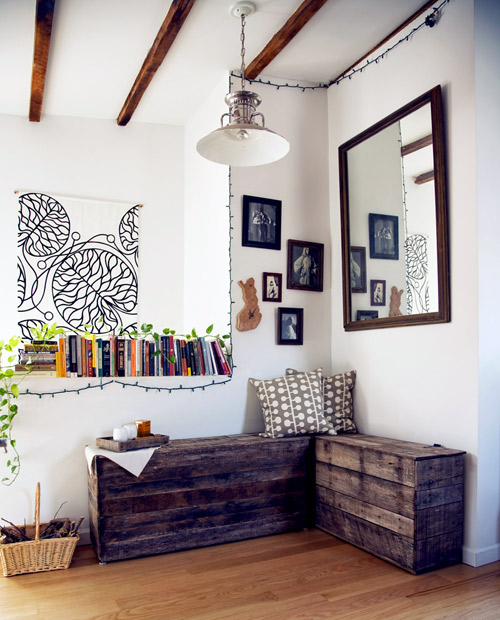 I have a new rustic DIY favorite project and that's the hairpin bedside table. You only need a crate and two pieces of metal that can be turned into legs. What do you think about the design? It can also serve you as shelving options and display your favorite books and magazines next to the bed.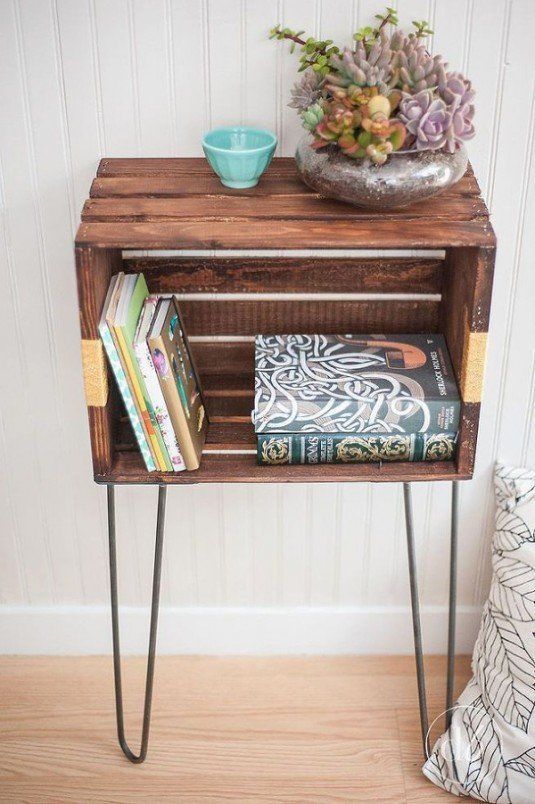 It has never been easier to create a bed headboard especially in the rustic style. Do you have some old door collecting dust in the bedroom? Well, two of them can make the perfect rustic headboard, and you don't even have to make some effort to do anything.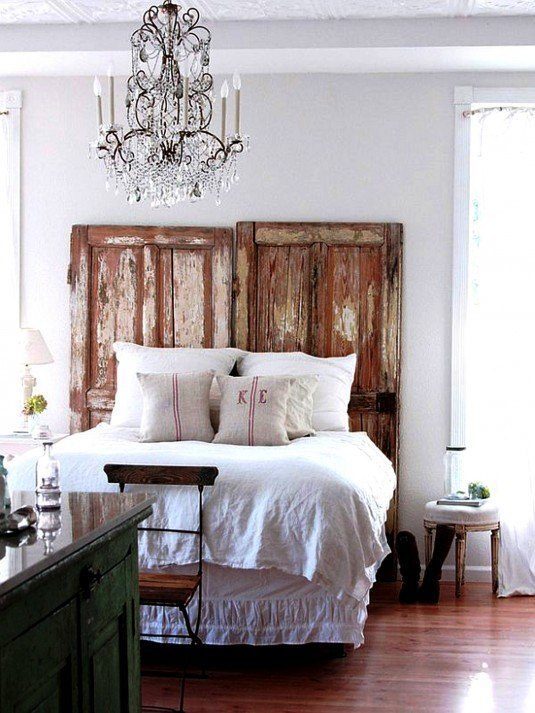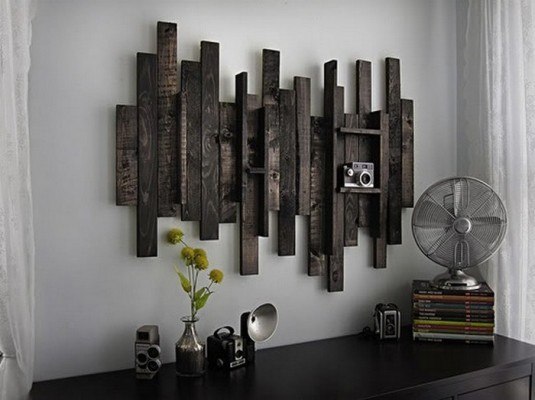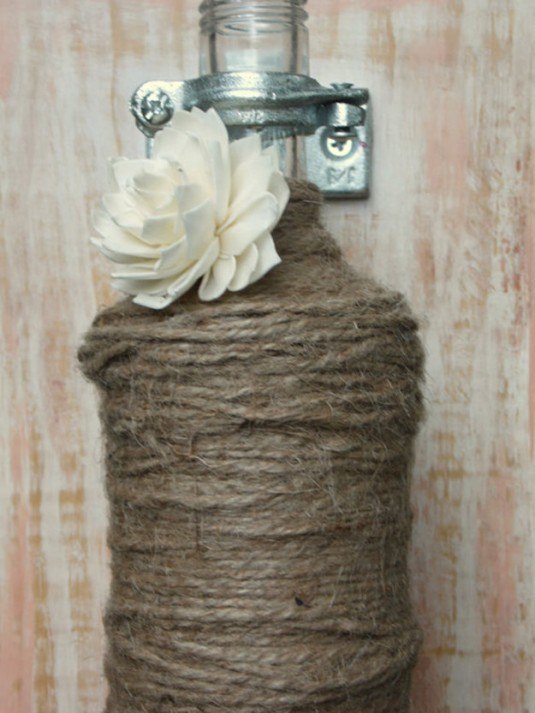 Are you a fan of wreaths? These two DIY wreath designs are going to take you aback. The one uses branches and walnuts, and can be also decorated with a candle, while the other one uses small pieces of log wood. Each one is special in its own way, and everything is up to your preferences of taste and style. Which wreath design you like more?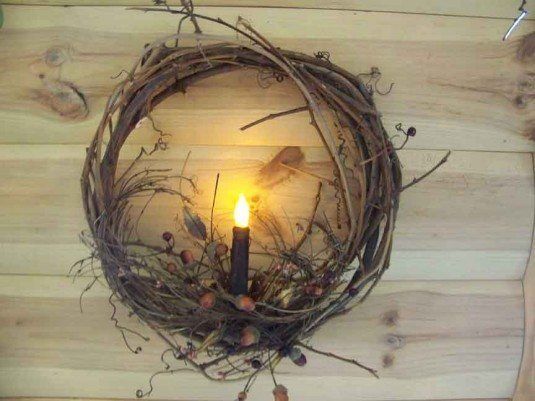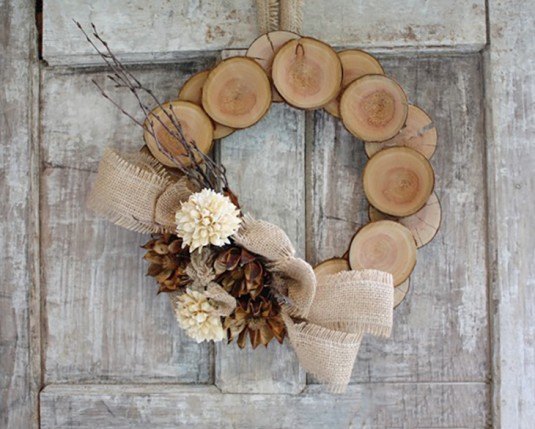 Candles are a must in the rustic home, so you need matching candle holders. The idea below is truly wonderful, and it's super easy to make it. How does it look to you?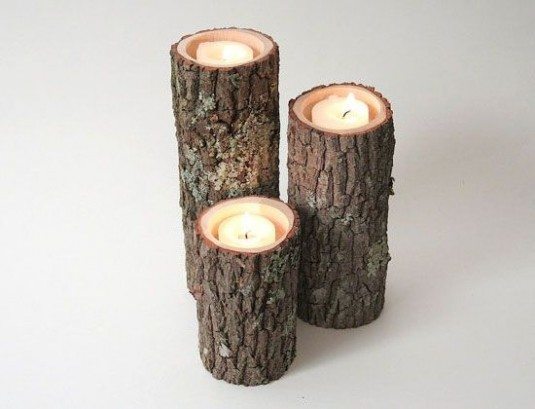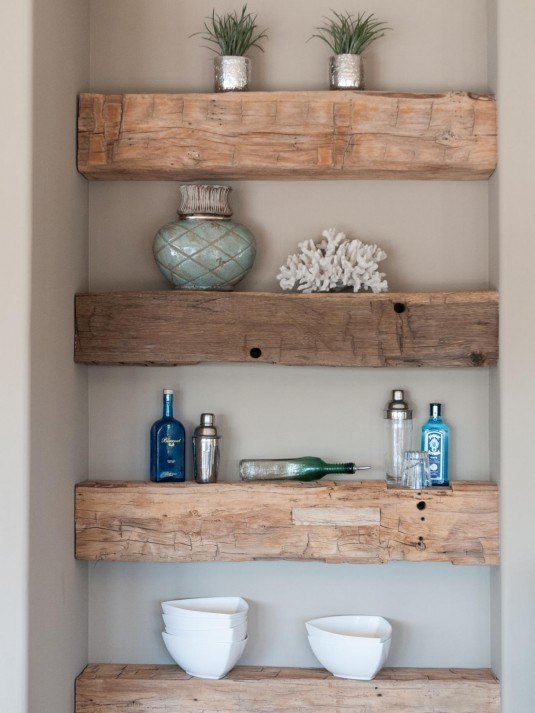 There are so many DIY projects over the internet that show us how to decorate our mirrors, but this one is perfect for the rustic home. You just need small pieces of driftwood which are stuck on the old and damaged frame. In this way the look of your mirror will be upgraded and will get a completely different image.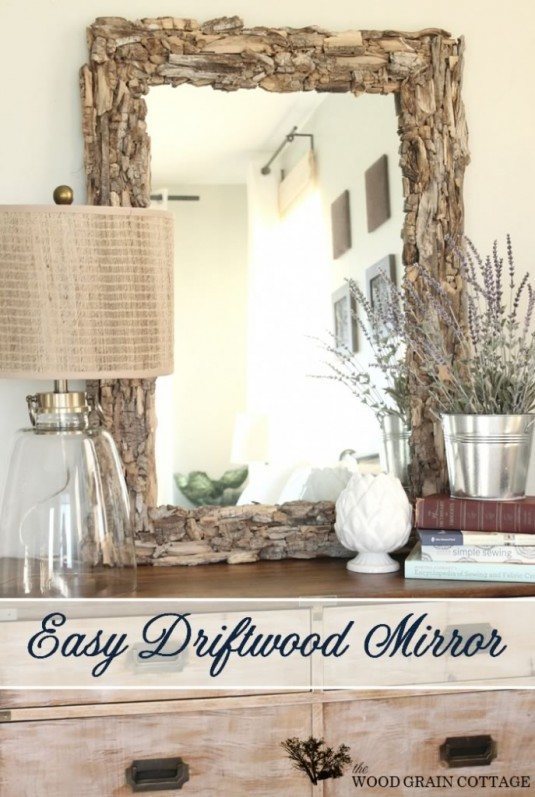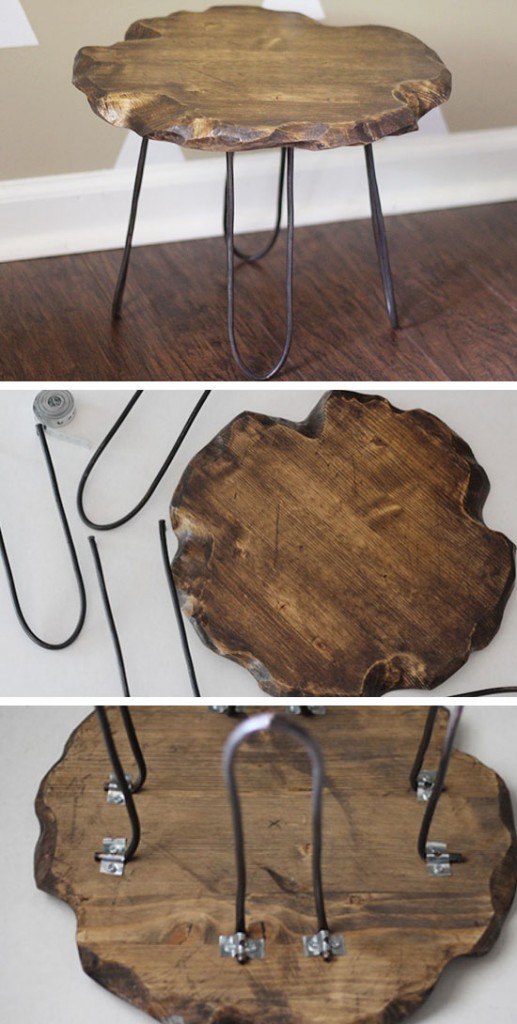 How do you like these rustic DIY projects? Which idea managed to keep you wondering how it's made? Are you going to recreate some of the ideas that you saw here? I would love to hear from you, so make sure you leave us a comment below. Thanks for staying with us, and now get down to work!