The fall is knocking on our doors, so here you will see some Cute DIY Pumpkin Decorations To Welcome The Fall. The pumpkins are true representatives of this season, so despite using them as food, we can use them to decorate our homes in some pretty extraordinary ways. There are plenty of pumpkin decoration designs, so the photos are going to give you some ideas and will get your imagination going. It's really important to mention that the DIY projects are super easy to make and don't require any special skills or much money. Scroll down the photos and see the interesting and unique DIY decor ideas. It's time to make your picks and get your hands busy!
The easiest thing that you can do with pumpkins is to color them with spray paint and cover them with glitter. You will get an elegant and sophisticated decorative piece that will catch everyone's attention.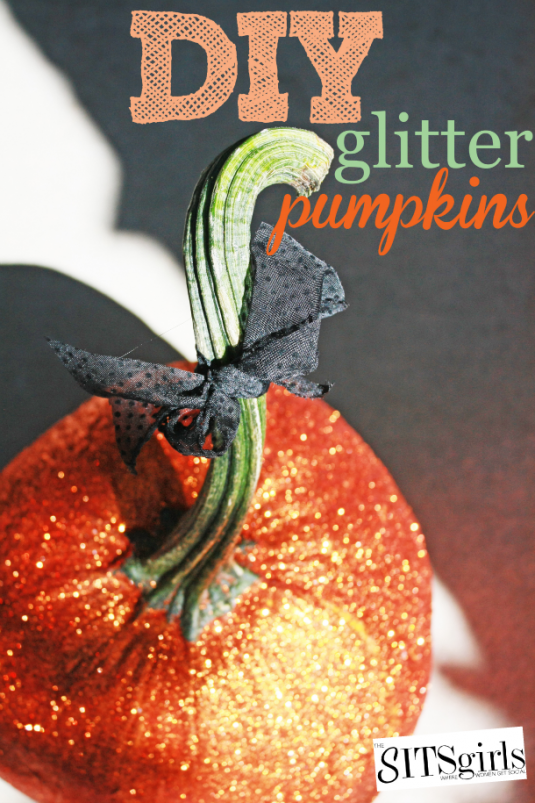 If your birthday is in fall, then you should definitely incorporate the pumpkins in the table decor. One excellent idea is to label the seats of your guest on a piece of paper attached to mini pumpkins. Adorable, isn't it?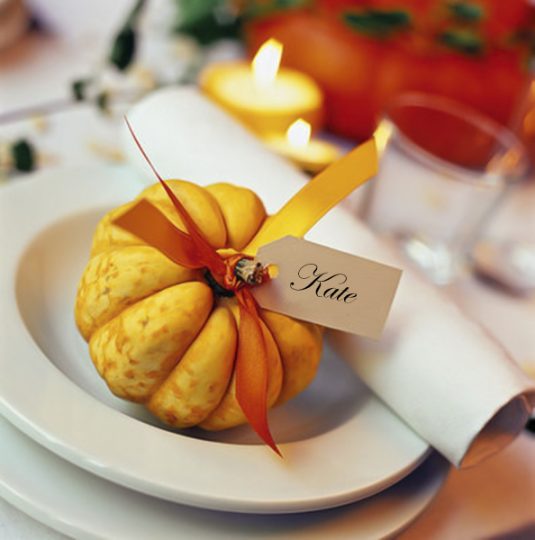 Carve the inside part of the pumpkin, fill it with water and add several candles and fall leaves which will float in the water.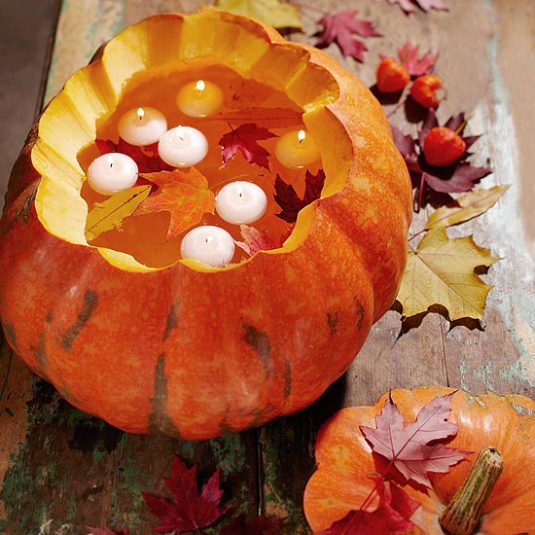 What do you think about turning the pumpkins into candle holders? There are different ways in achieving this, so choose the one you like the best.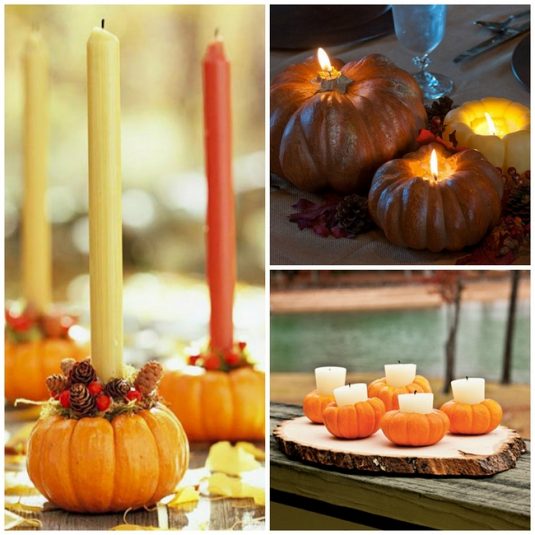 Put a sweater on the pumpkin and add it to your home decor during the cold and gloomy season. It'll certainly bring warmth into the space!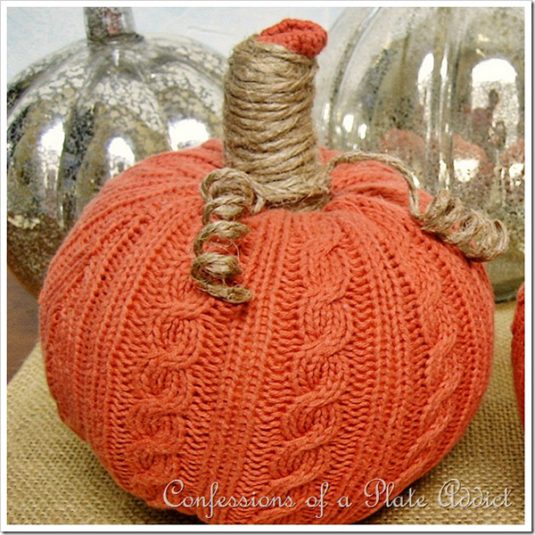 If you are hosting a party this fall, it's about time to serve the food and drinks in a cool and original way. Everybody will keep talking about this amazing designs days after the party's over. How do you like this idea?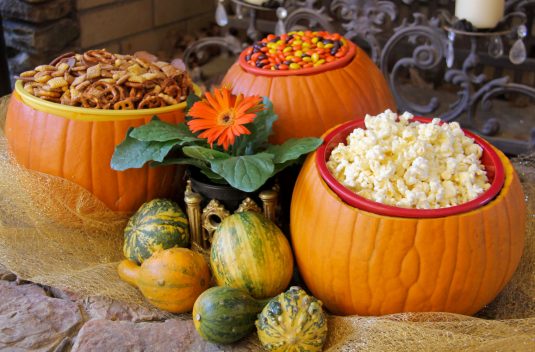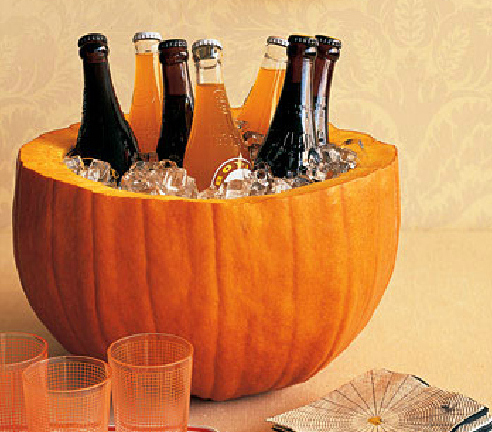 Make a hole in the pumpkin just as big to insert the glass flower vase. Then place lots of flowers in it so it can hide the hole.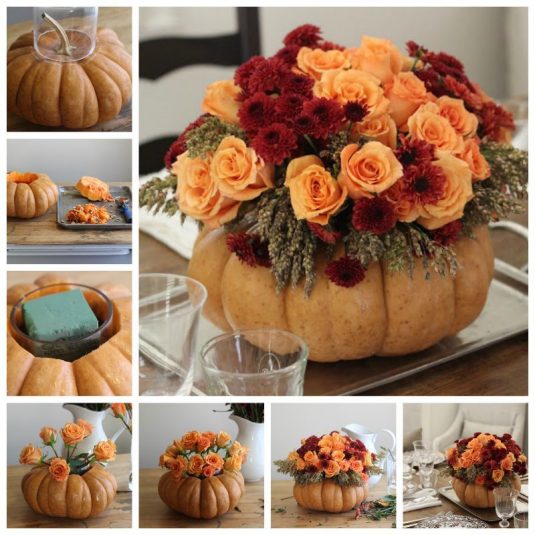 Combine sunflower with pumpkins to make some interesting decorations for your home.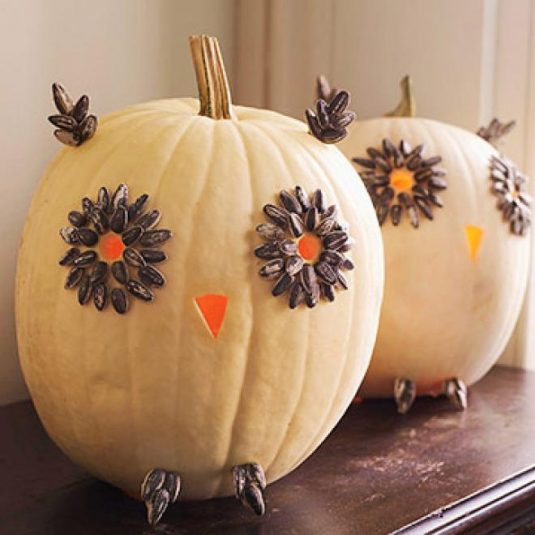 The DIY activities which include pumpkins and glitter seem to be my favorite ones since they look so classy. I would definitely love to cope the designs below. What about you?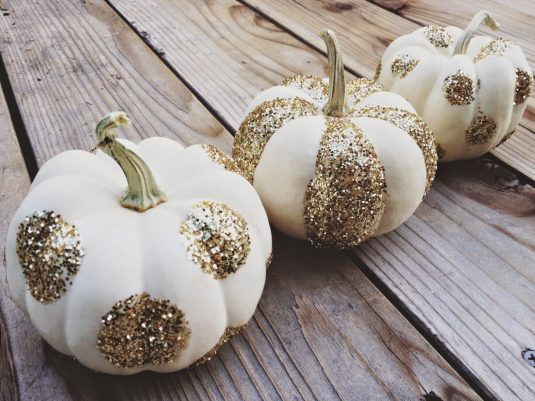 Lace is another great material that you can use for these designs. This works good for the white pumpkins since they make a greater contrast.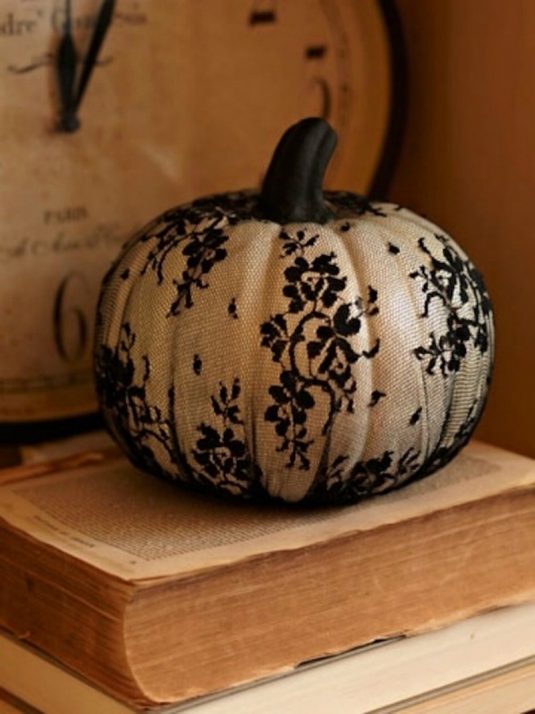 Use different colors to give a playful and vibrant look to the dull and boring pumpkins.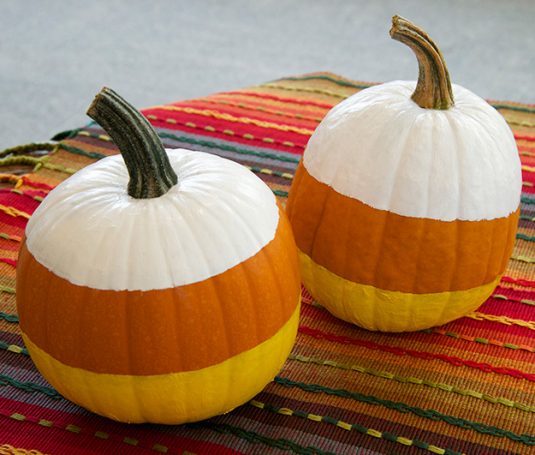 Are you going to use pumpkins to make a statement in your interiors this fall? I really love all of the ideas, and I hope that you like them too! Thanks for staying with us and don't forget to come back for more inspiring ideas!