Stone is a material that is long used in great architectural designs, and it's here to stay for the long run due to its durability and good looks. It's used both outside and inside the house, and has the power to make everything look elegant and sophisticated. In this article I'm going to share with you some Delightful Stone Wall Dining Rooms That Will Amaze You. The stone is going to give some natural vibes to the dining room and at the same time will bring inside the organic vibe that has the power to make us feel good. This is a timeless look, and if you are having second thoughts about incorporating it in your home, forget about them because the stone as a material is going to be always here and always in trend. It can make a huge difference in any dining room. Scroll down the photos below and see it for yourselves!
You don't have to decorate all the walls in stone. Just one accent wall will be more than perfect. You are going to love it because it can immediately make the space look more exclusive and elegant.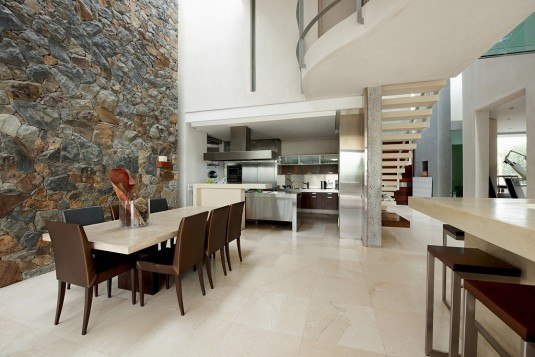 What's great about this material is its power to fit in with almost any style and decor. The stone wall has its special charm and becomes a captivating focal point that brings contrast and a hint of rustic feel.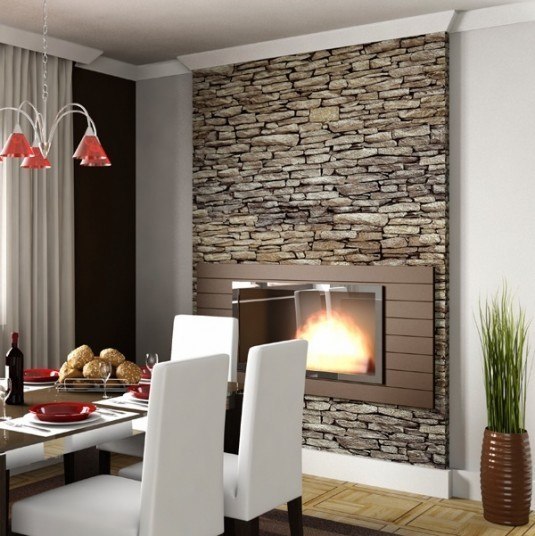 What are the feelings that come to mind when you see the stone wall dining rooms? They give you a sense of coziness and relaxation, don't they? Here you will be able to enjoy every single one of your meals thanks to the stone backdrop.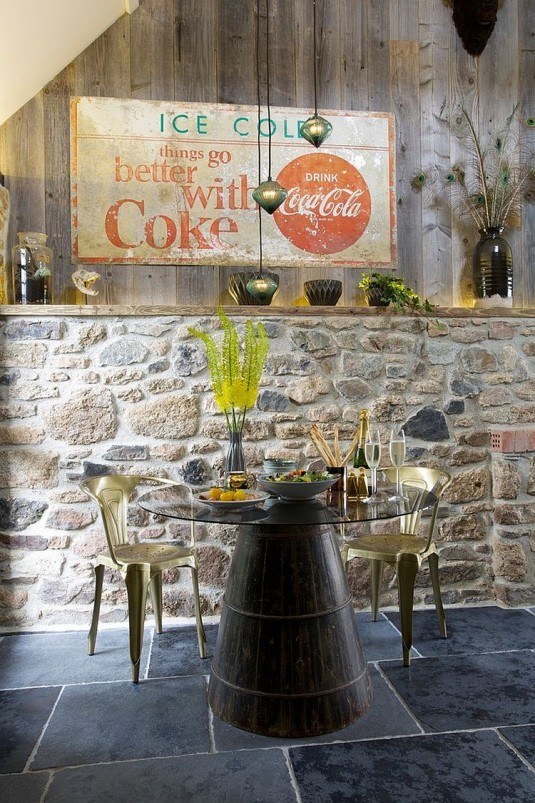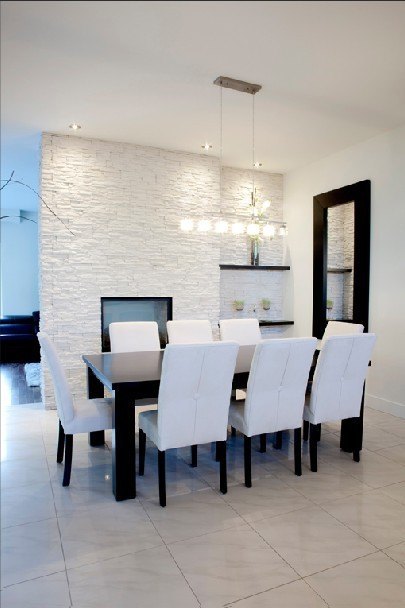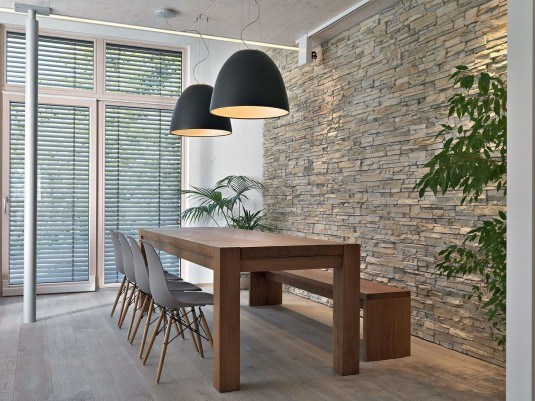 If you are short on money but you are still in love with the stone walls, there is always a cheaper alternative that can give you the thing you like. The stone wallpapers are not as expensive as the actual stone itself, and could be applied easier. Plus, it will save you from the mess of applying the wallpaper rather then working with stone.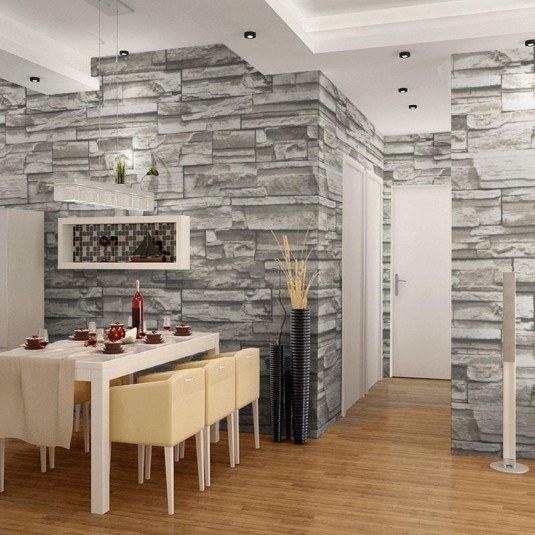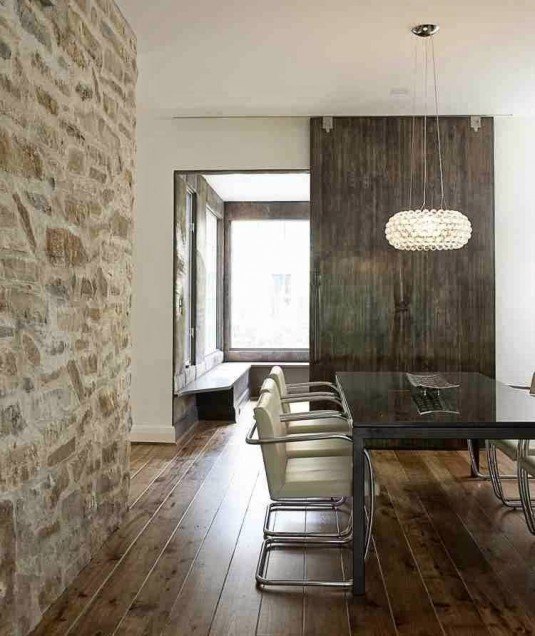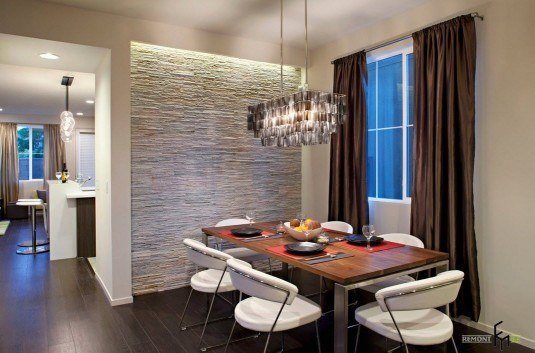 As you can notice from all the designs that you already saw, working with stone is not boring at all, cause you can work with it in so many different ways and create slightly different styles according to your personal desires.  Which is your favorite look so far?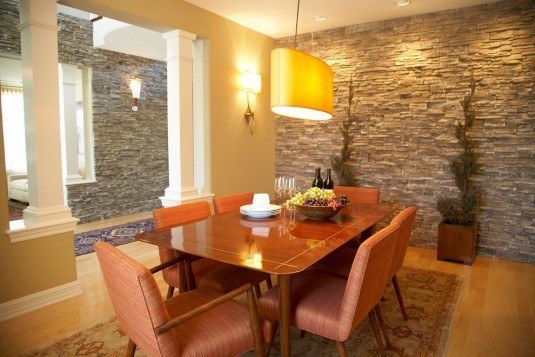 The lighting plays a crucial role in almost any interior, and the stone wall dining rooms are no exception. The candles and  lights will give you a more dramatic look and will turn the boring setting into a magnificent one. You can also add a chandelier or other pendant lights above the dining room table in order to get a stunning final look.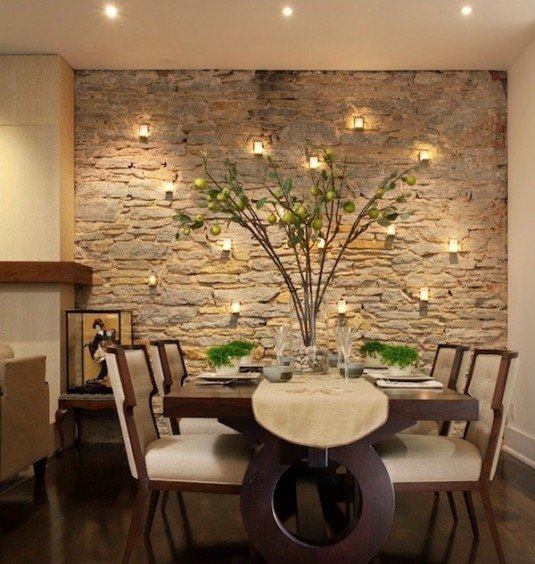 How do you like these dining rooms decorated with stone? Have they managed to make an impact on you? Let me know in the comments below!