Good day to all the Karma Streamers out there! We bring you the best ideas only for you. And this time, we talk about the summer's ultimate favorite, the well known mojito. This is everyone's favorite drink that will offer refreshment   during the hot summer days. And you should get creative and try something different, rather than the basic one. With adding different fruits, you can make as many variations as possible. Take a look at these Different Mojito Ideas  that are a must try!
See also:
Helpful Picnic Tips That You Wish You Knew Before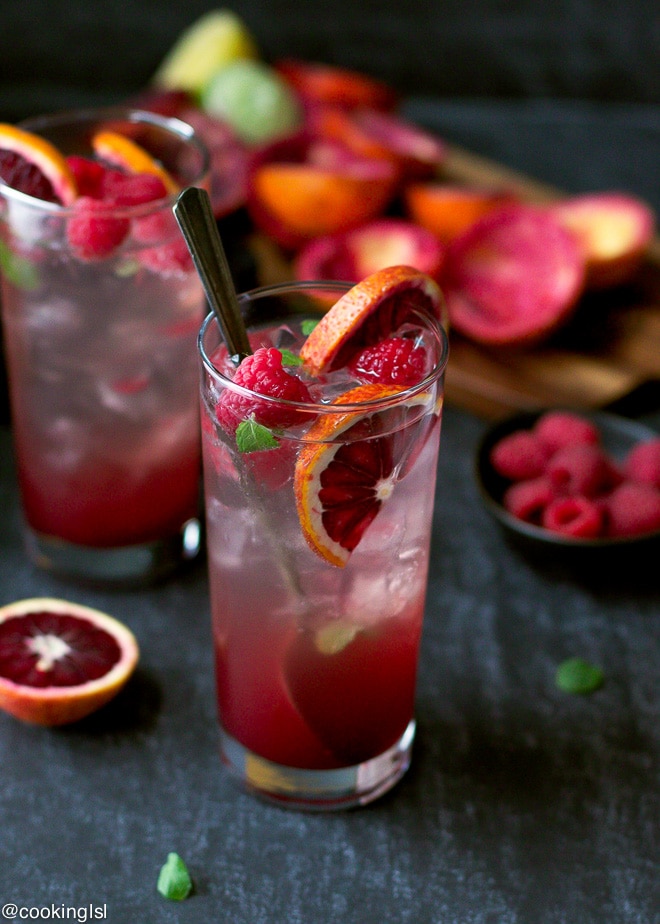 How to make a basic mojito
Making the basic one is very easy. You can  add additional ingredients to make your own unique version. But first, let's start with the basics. You will need:
12 leaves mint
lime slices
1 teaspoon brown sugar(you can use white, but brown sugar gives better flavor)
ice cubes
1.5 ounce rum
4 1/2 ounces soda
The process is not as any other cocktail, where you only mix the ingredients. Add mint, lime, and sugar in a tall glass. Muddle with a spoon so the mint releases the pleasant aroma. Add the ice cubes. Pour rum and soda on top. Your basic recipe is done!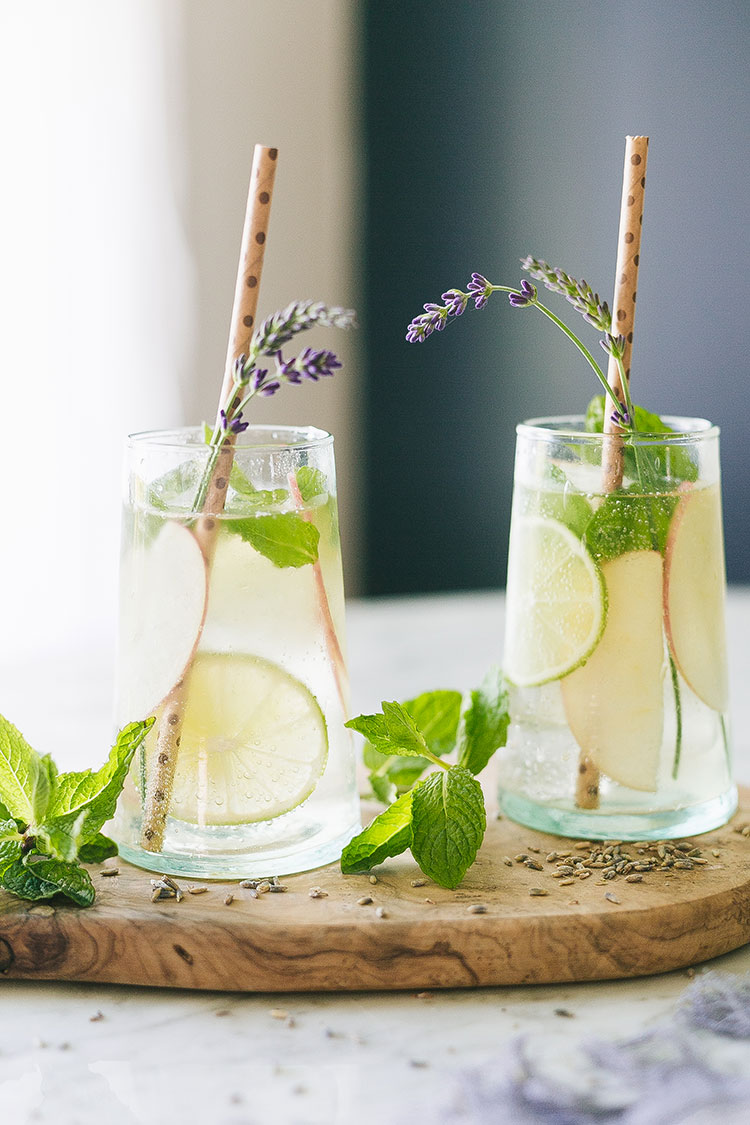 If you want to make a different version, try some of these tips:
Before you muddle, try adding fruit with a strong flavor. You can try with strawberries, raspberries, blueberries.
Try with blended fruits too. There are certain types that can not be easily muddled, so you will be needing a helping hand. You can go with watermelon, pineapple, or even tangerine.
Garnish with fruits of your choice. Play with color and flavors.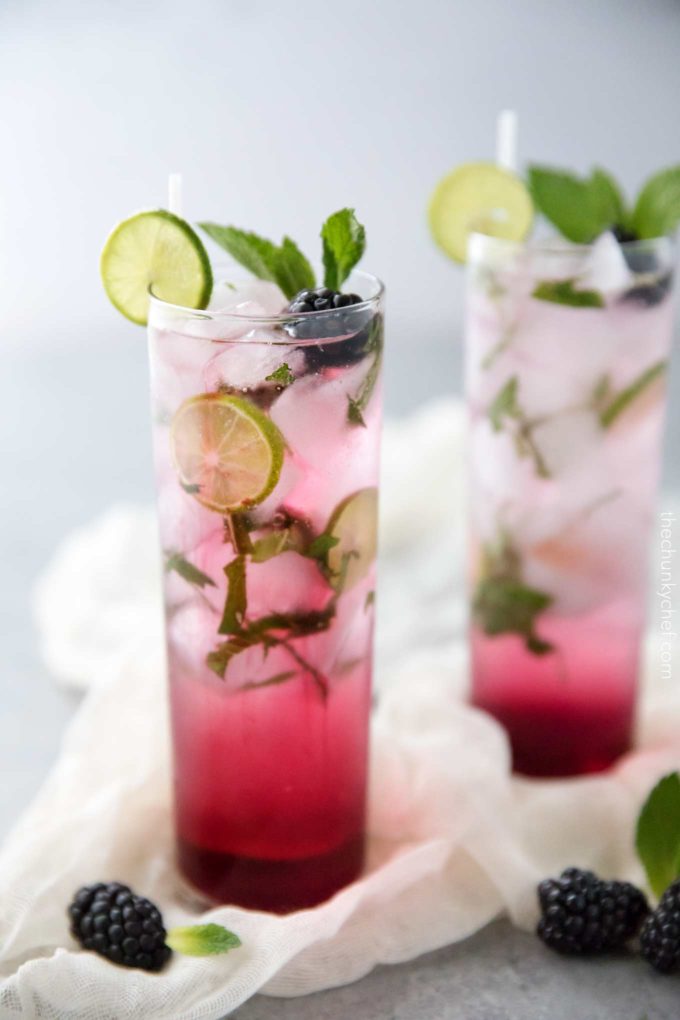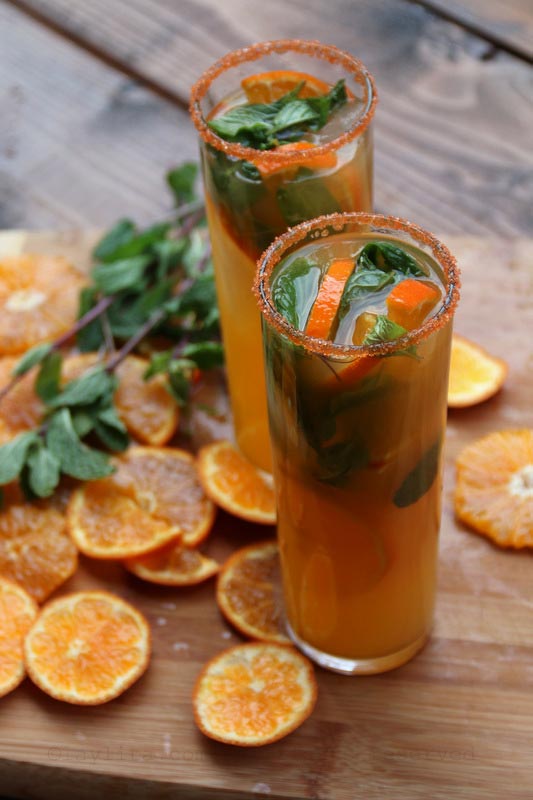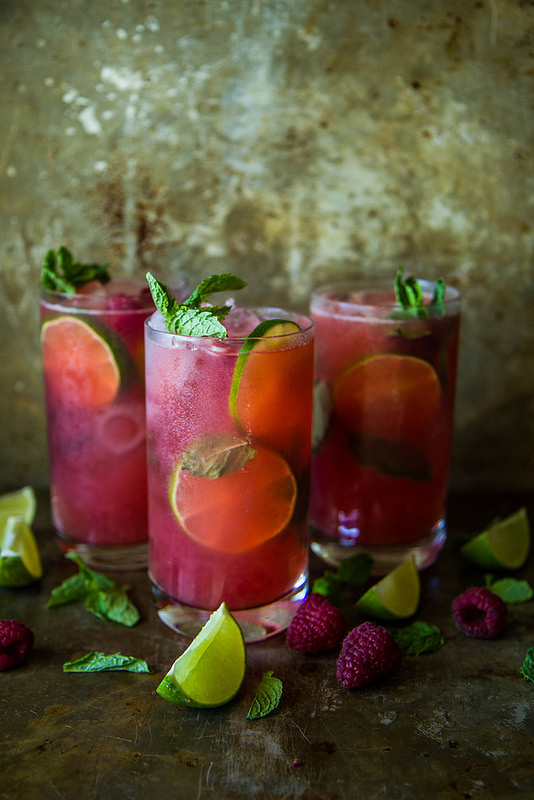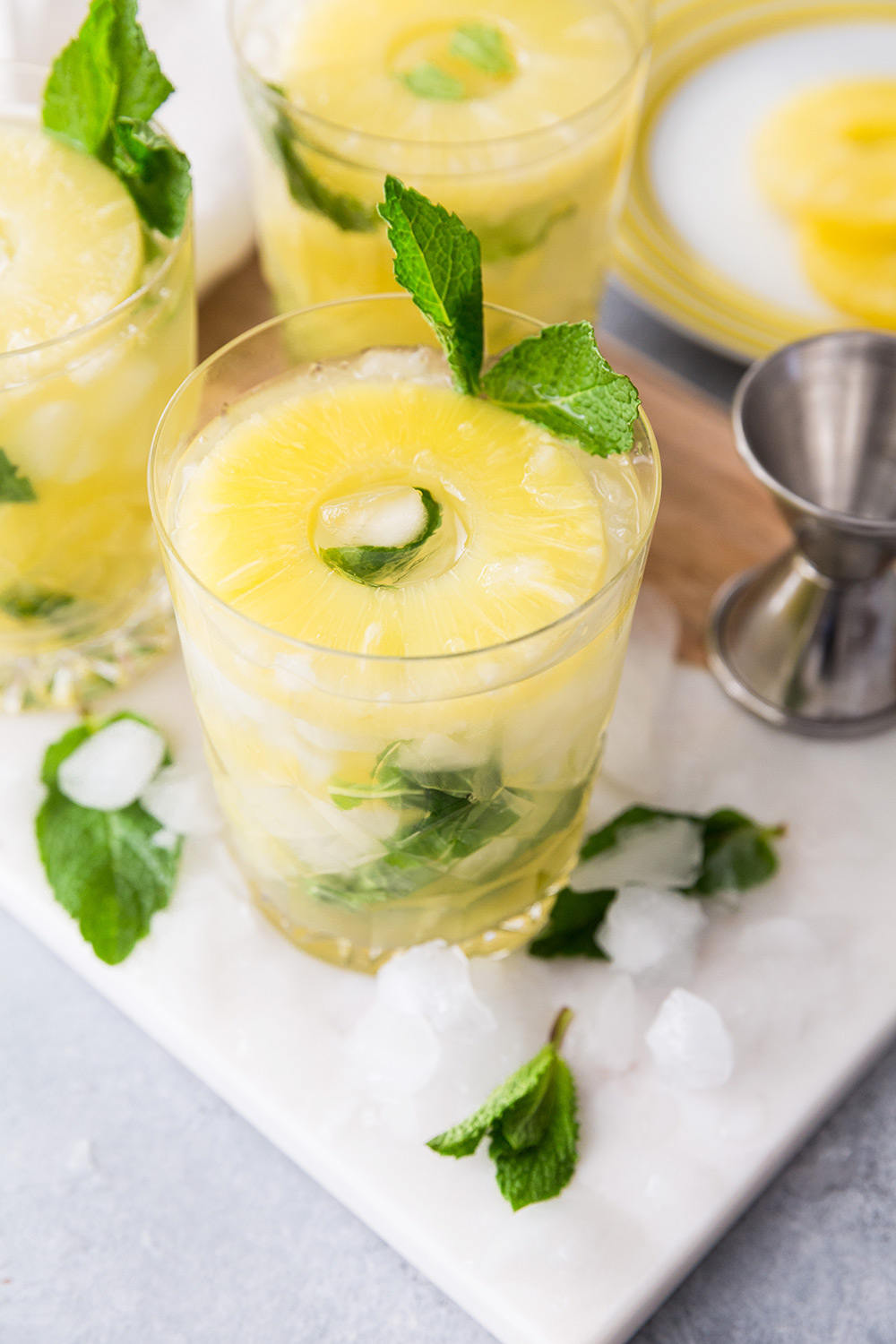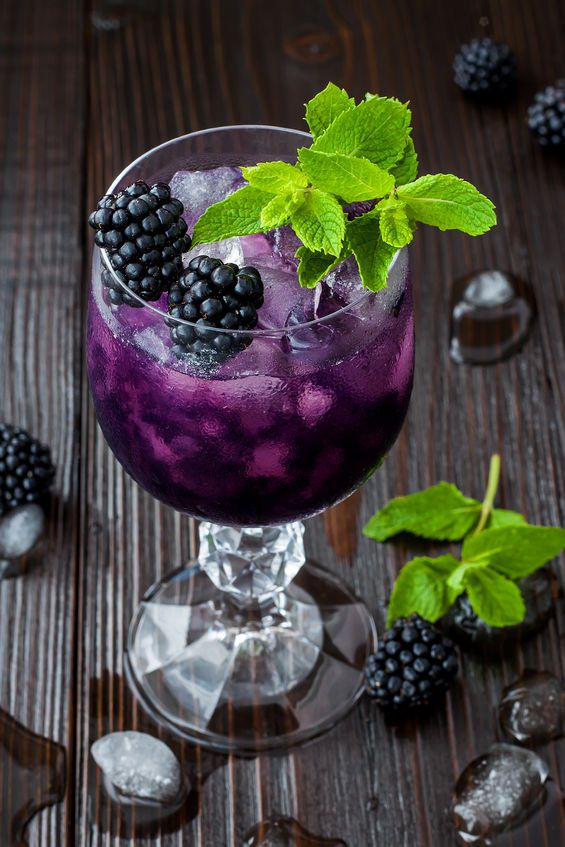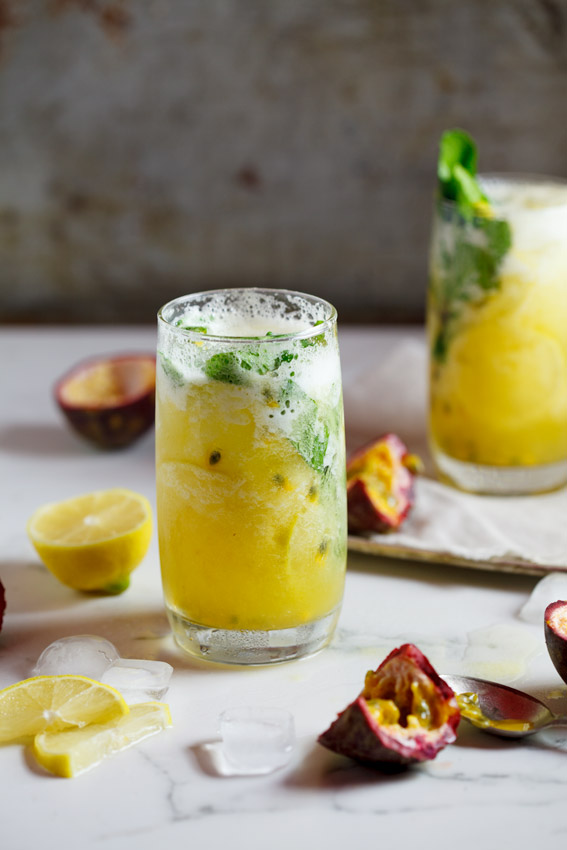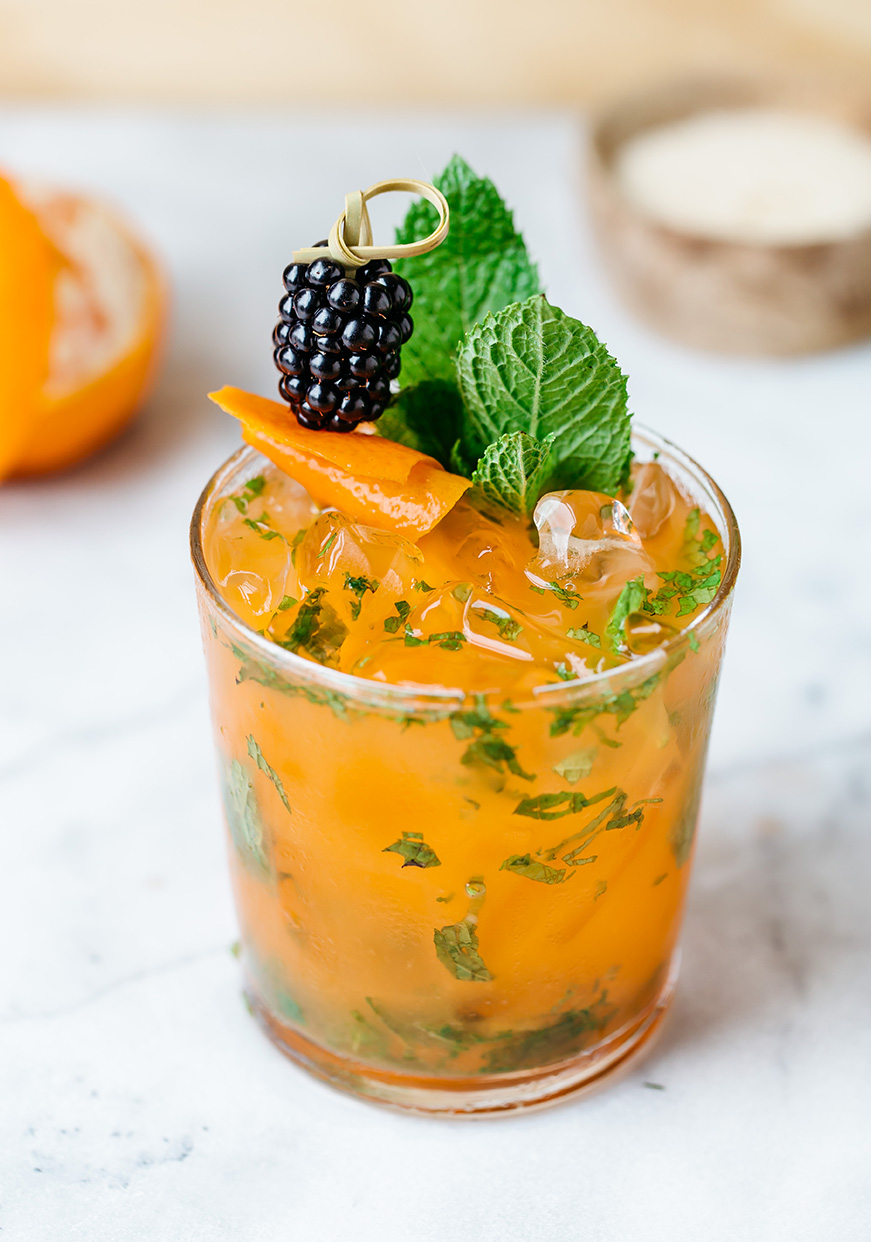 I bet that you already know what type of mojito you will make. And now, it is time to head down to the kitchen to try it. What do you think? Which one is your favorite?