Are you a wine lover? Or you might have a bag of corks somewhere? If you do, use them  to make some wonderful decorations for you home. There are so many things that you can do with them. Check out the ideas that I prepared for you today. These easy and cheap DIY cork decor will fit perfectly in your home!
Wreath
Corks can be used to make a creative wreath. Simply, hang them into a wire, and create a hook on the ends.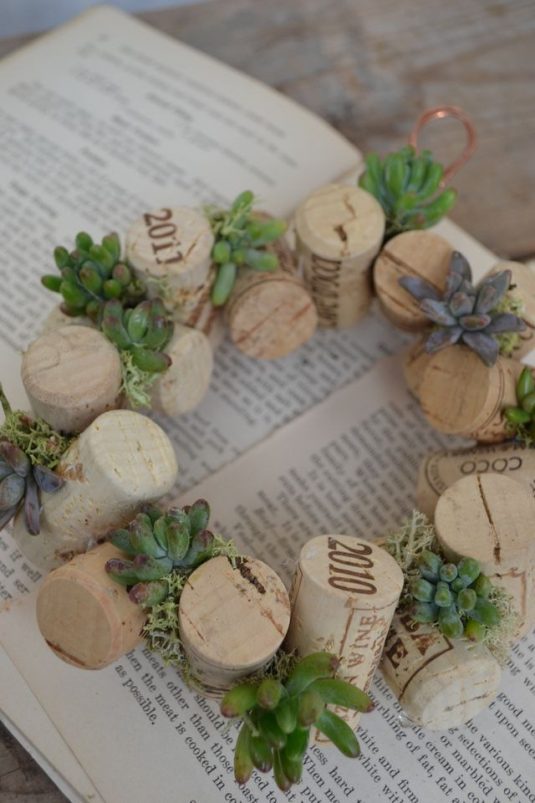 Succulent planters
This has become a very common use for corks. These tiny succulent planters are easy to make and look so wonderful.
See also:
Towel Bar Ideas For Brilliant Uses Not Only In Your Bathroom

Jewelry display
This is a very creative way to display your jewelry collection. Stick some corks onto a frame and there you have it.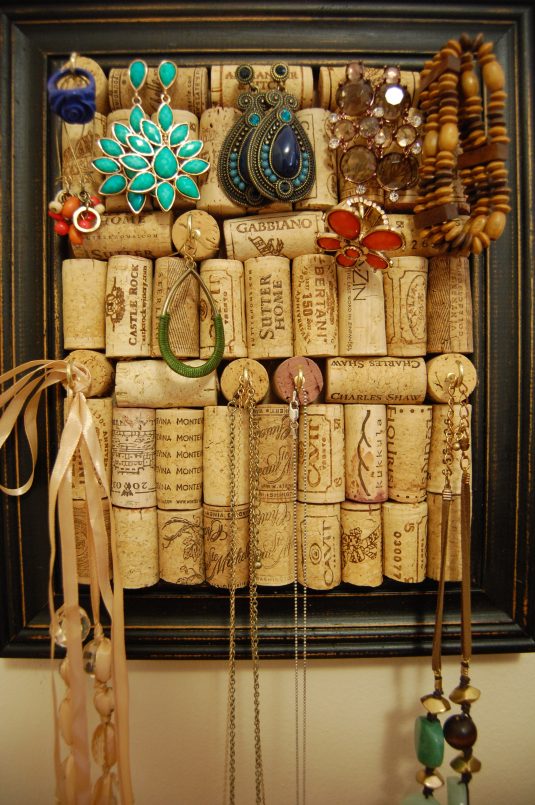 Kitchen board
This is a very fun way to frame a kitchen board.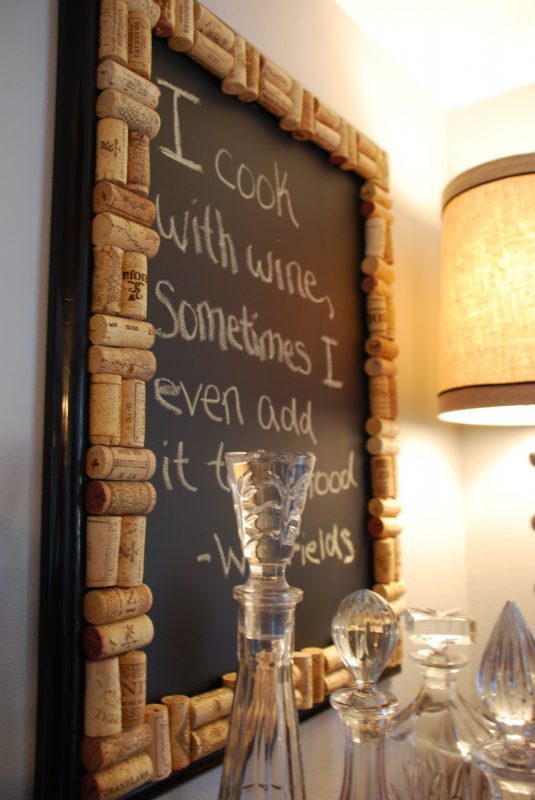 Bird house entirely made of corks
If you are missing a house for birdies, try this one. It will look so decorative.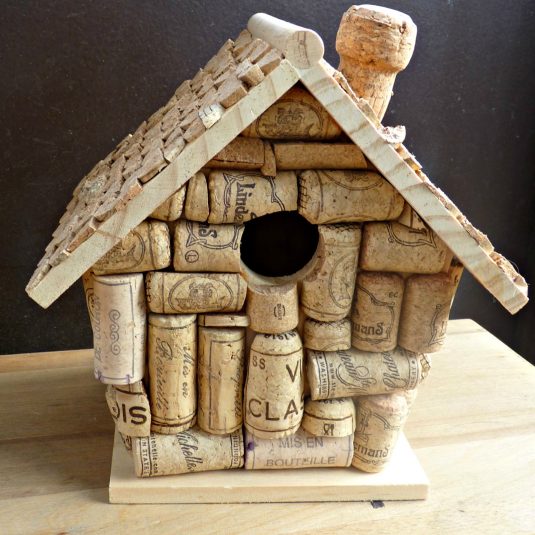 Cork welcome mat
This is an awesome way to beautify your entrance. A mat made entirely  of corks is a good solution.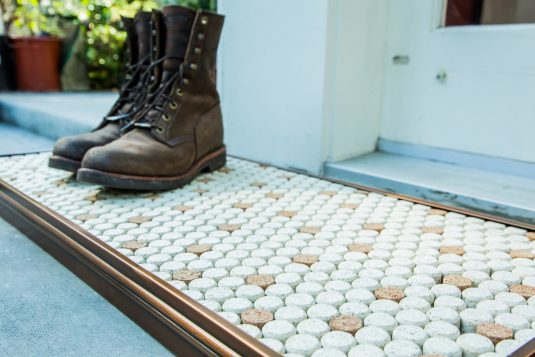 Wall decor
Wine lovers will love this one. Ombre painted wall decor will beautify your walls.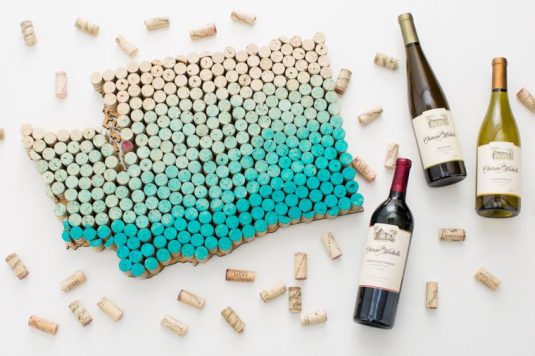 Decorate pot
This is one fun way to decorate, even the dullest and most boring pots.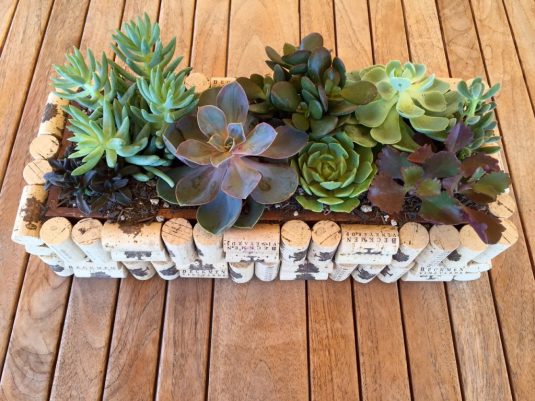 Candle holder
A nice way to add romantic atmosphere. Put a small glass vase into a larger one. The empty space between them should be filled with corks. In the small vase add a beautiful candle.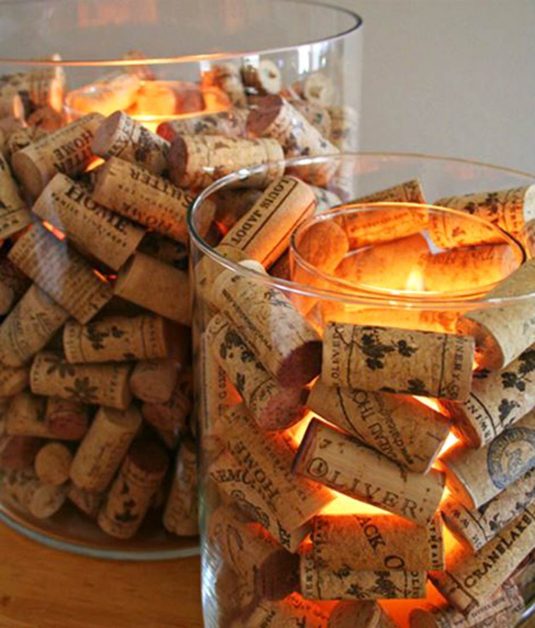 Heart wall art
Excellent way to show your love to someone. This can make a perfect gift.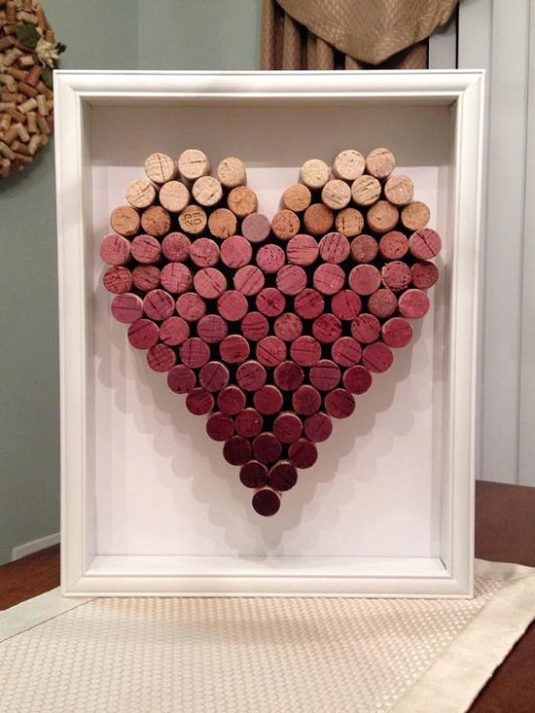 Cork board
No need of buying a cork board, when you are able to make your own one.