Summer is great time for outdoor parties.  And no party would be complete without a bar. So, if you think that an outdoor bar will be suitable for your garden, then check out this cool post that I have for you today. These are the easiest DIY Outdoor bar ideas to freshen up this summer!
Ladder bar
The easiest way to create a bar is to use a ladder. Place boards on every level and you will have the coolest bar ever.  It can be moved anywhere. So easy to make!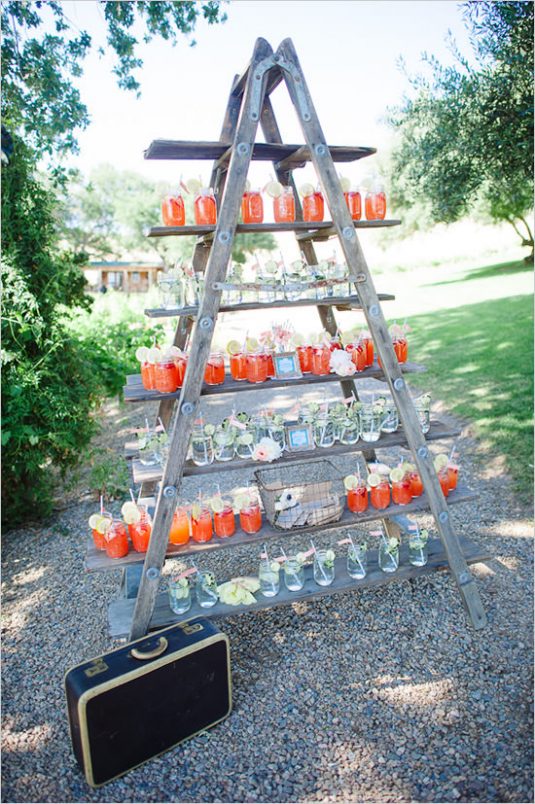 Wall bar
If you want a small one, go for this design. A cabinet on the wall will be a great idea for you.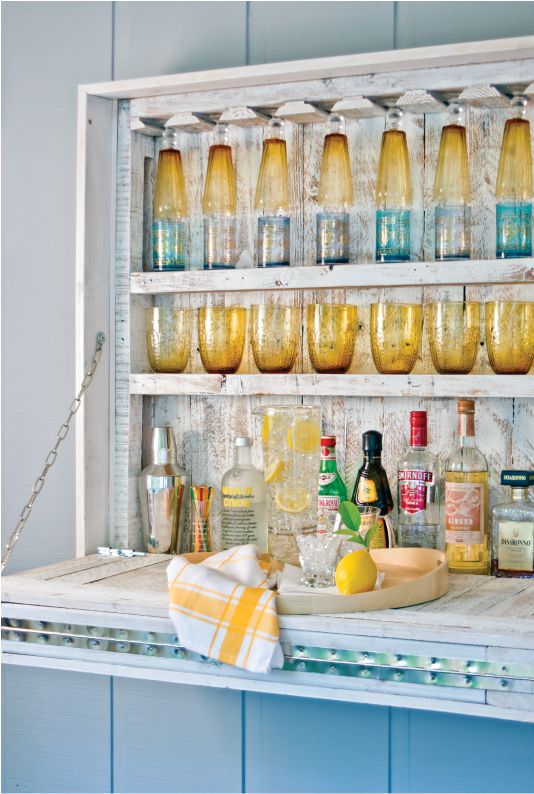 Cinder block bar
Another very cheap solution that you can make in a moment. Use cinder block stacked on top of each other. Place a wooden board over them and you will have one stylish bar that will impress your guests.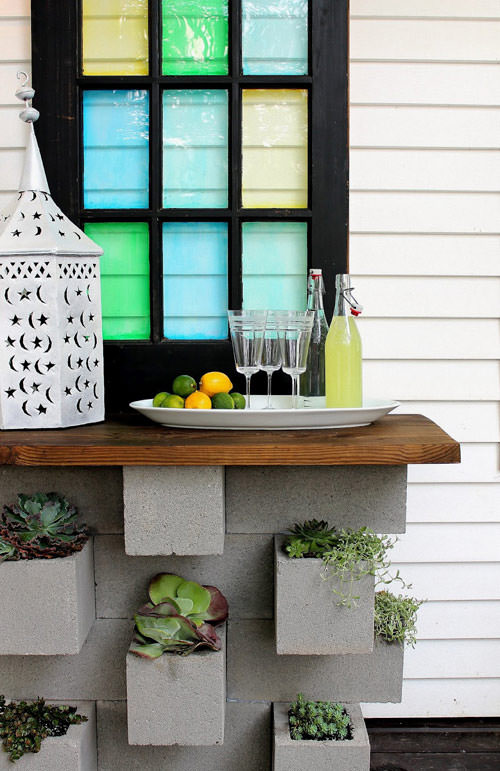 Wooden DIY bar
If you like the more challenging tasks, then build your own bar out of wood. These awesome designs can be your inspiration.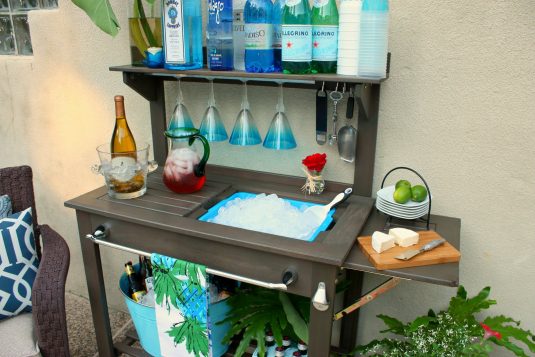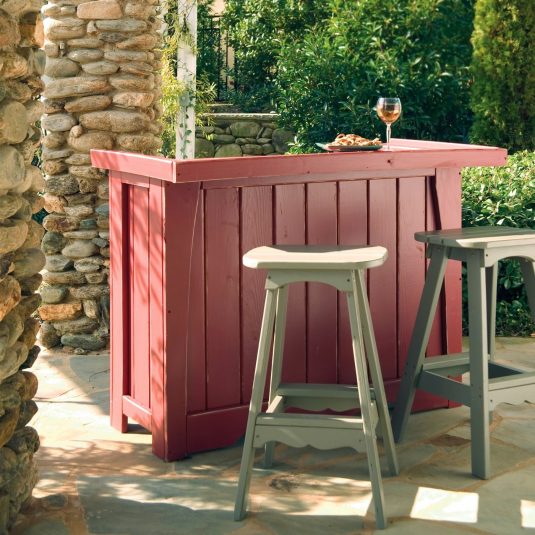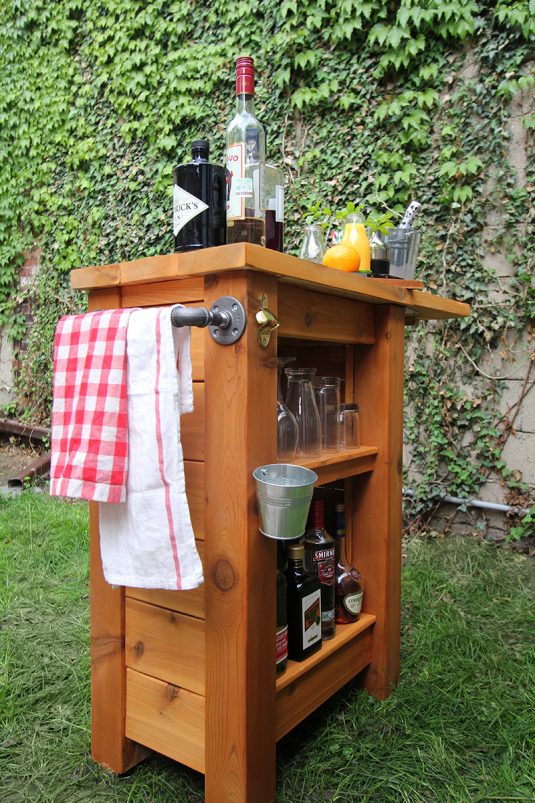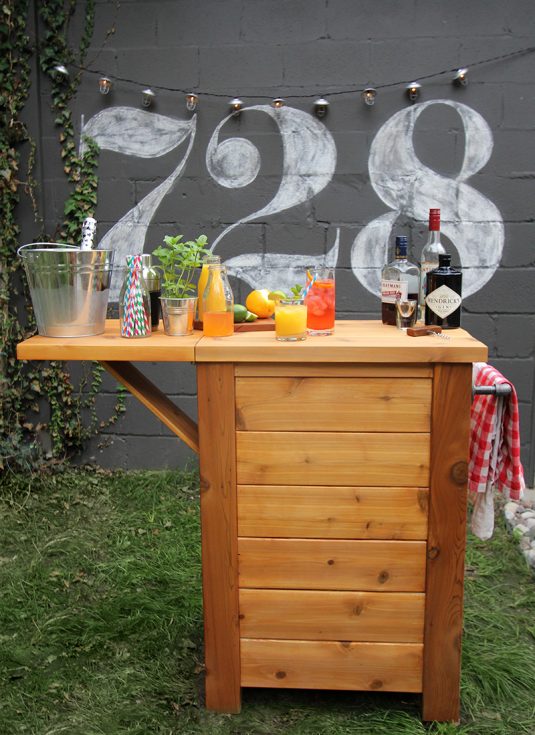 Beverage station
A mini bar hanged on a tree will be so helpful. It is small, compact and looks cute too. Great for refreshing you every day.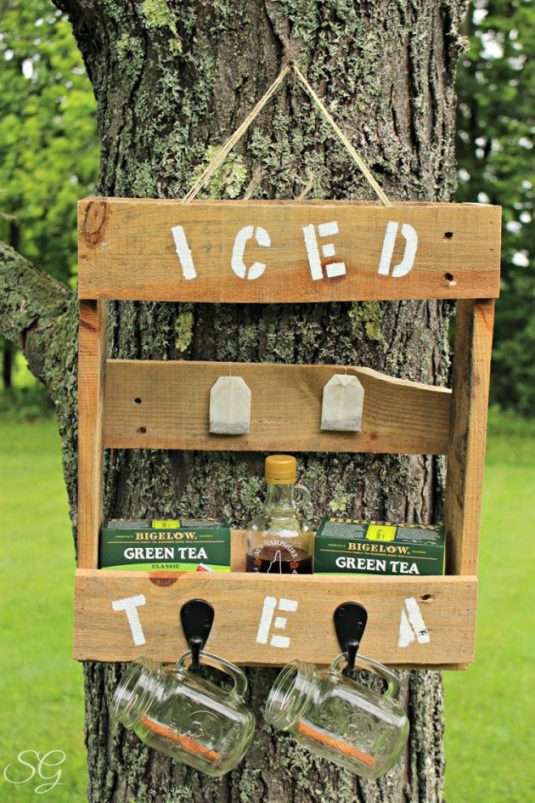 Pallet bar
This is one of the most awesome ways to use old pallets. Just bind together two pallets and place them vertically. Add something on top and you have the coolest bar ever.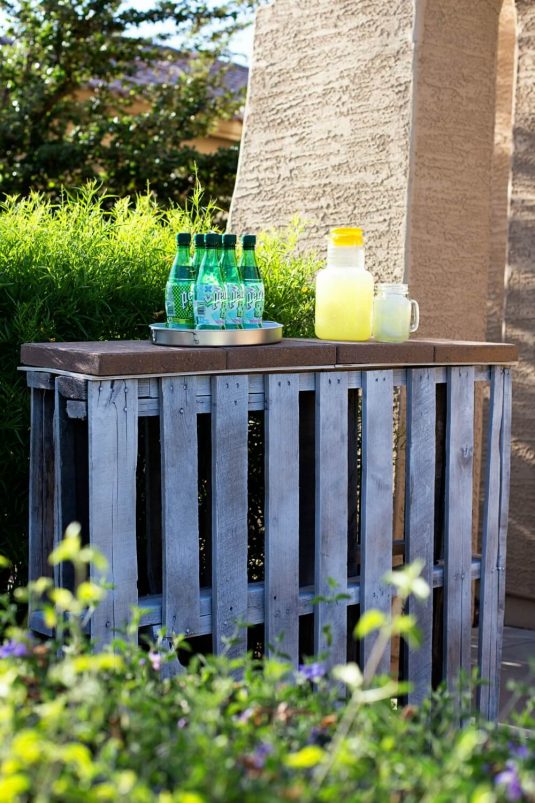 Table and drinks station
This is one awesome design that is suitable for parties. Guests have the drinks handy, and a place where to put their glasses.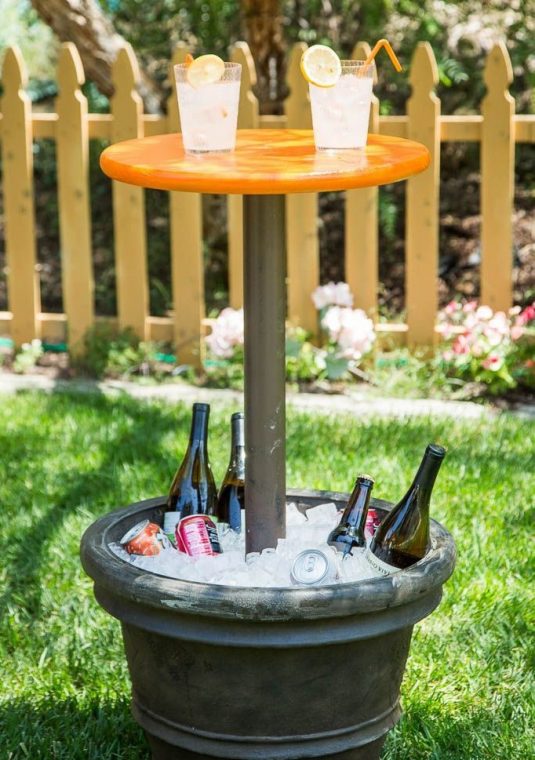 Metal pipe bar
Another cheap way to do a home bar. Metal pipes can be so helpful.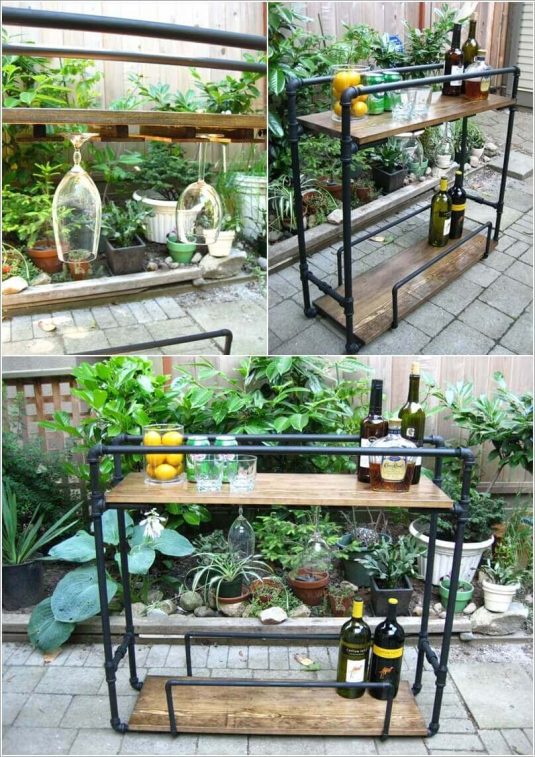 Old drawer made into bar
Turning an old drawer into amazing outdoor bar seems like a good idea. Check out this stylish one!
See also:
Important Tips For Hanging Flower Basket Like A Professional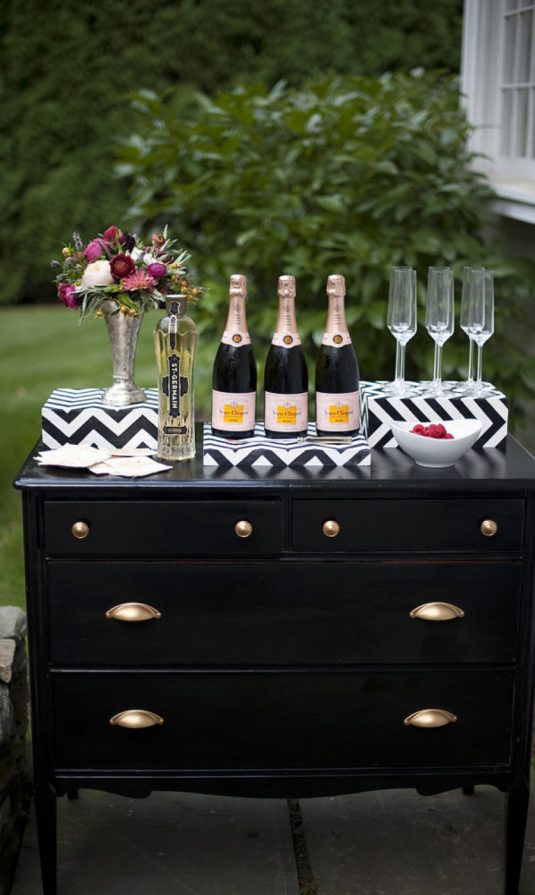 Cart bar
The simplest way to do a bar is to get one cart like this.