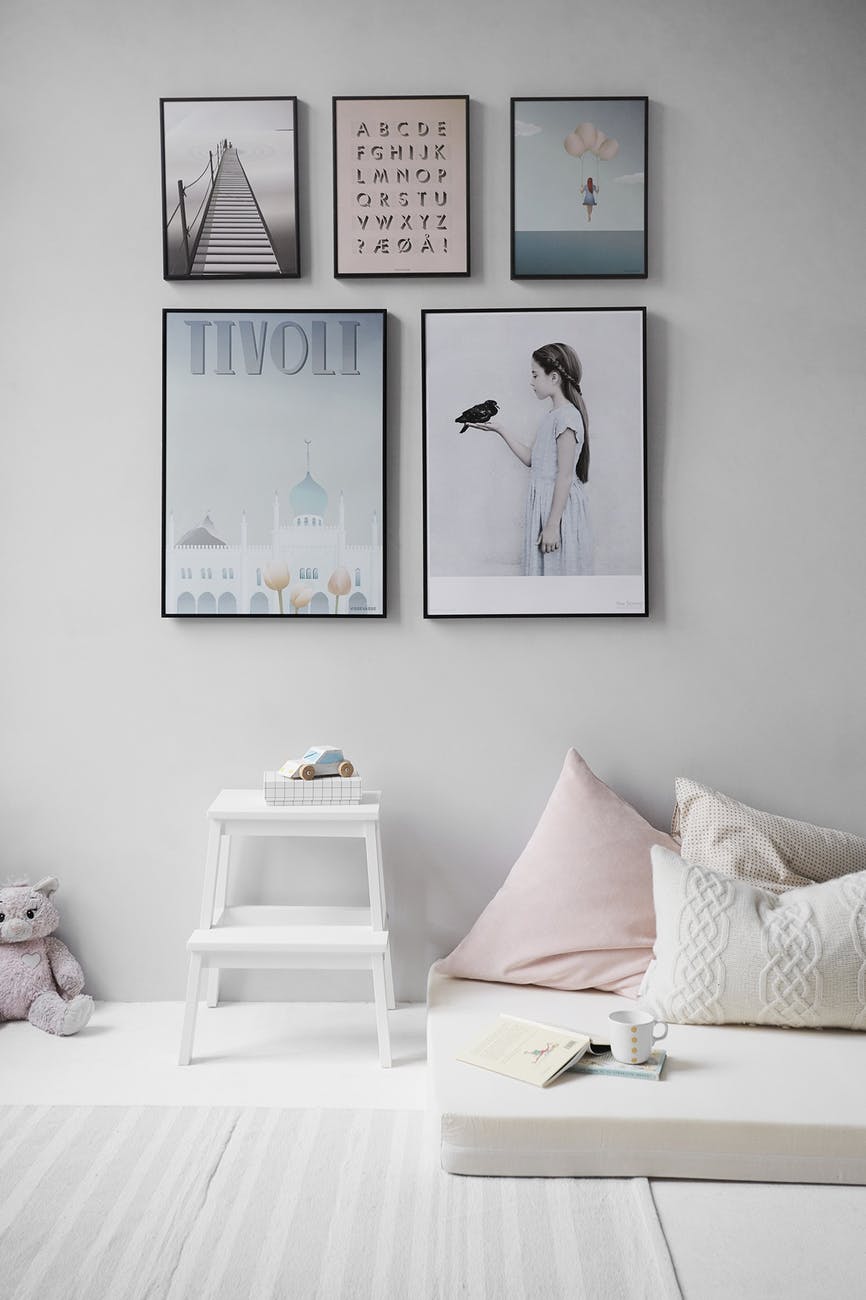 Are you looking for some decor tips on how to bring your personal vibe in your home? We have some excellent tips to share with you. Making your house feel like your own home is very easy. All you need to do is consider the few methods that homeowners swear by. This will help you personalize your living space and convert it into your own relaxation zone. So, let's get started!
Get wall prints
If dull and empty walls are not your thing, consider filling them. If expensive artwork won't fit your budget, try with wall prints as an alternative. They aren't expensive and will fit perfectly. You can frame your favorite inspirational quote, destination, or anything that makes you happy.
Don't forget that you can make a gallery wall too. This is a very popular option, as it brings visual interest to any room. One simple trick is to get some free printables online and frame them. You can find several pieces that belong in the same color scheme, get some nice frames, and create an interesting layout.
Custom-made items
If you want to personalize your home with your own photos, there are far more creative ways to do it instead of just displaying them with frames. Keep in mind that this is the easiest way to do personalized decor.
From personalized photo blankets to custom printed mugs, you have lots to choose from. Pick the best photos of you and your family and create your own decorations. You will love how these will leave your personal footprint in the space. This trick is perfect for people that live in rented homes and don't have the freedom to redecorate the whole house.
Show off your hobby
If you have a hobby that makes you happy, feel free to show it off. After all, you want to create your own personal space that you will feel comfortable in.
If you are a huge music fan, display your instrument or vinyl records. Book lovers should create a decorative bookshelf with their collection. If you collect perfume bottles, dedicate a specially curated corner for them. Whatever your hobby is, feel free to display your favorite things.
The trick is to work with the things that you already own. However, make sure that you protect them well. Protect your china collection by displaying it in a glass cabinet. This way, it will be protected and visible at the same time. Also, frame posters or postcards to make sure that they don't get damaged or the color doesn't fade.
Use your colors
The colors will determine the vibes of your home. Make sure that the colors reflect who you are. Decide whether you like clean and neutral colors, playful and energetic, or elegant and sophisticated. The colors should reflect your personality, so make sure that you make the right choice.
Now when you have these smart tips on your mind, you will know how to decorate your home for cheap. It is all about the right choices, so go on and implement them!