The summer break is officially over, so it's about time to go back to school. In this article I have collected some Fabulous DIY Book Crafts Inspired By The Start Of The School Year. I really hope that you will find these ideas inspiring and that you are going to recreate the designs pretty soon. if you love to be surrounded by books, you will probably love to add them in your living area. There are some pretty amazing ways to make them a part from your home decor, so check them out and get some ideas.
Has it ever occurred to you that you can in fact turn the old books into planters? Of course, that applies to the already damaged books!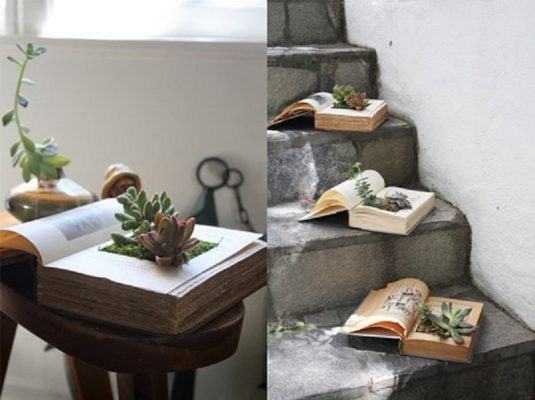 If you have tons of damaged books, don't throw them away. Here is another great way in which you can reuse them again. Use parts of them to cover the boring drawers. Everyone is going to compliment you on the great idea!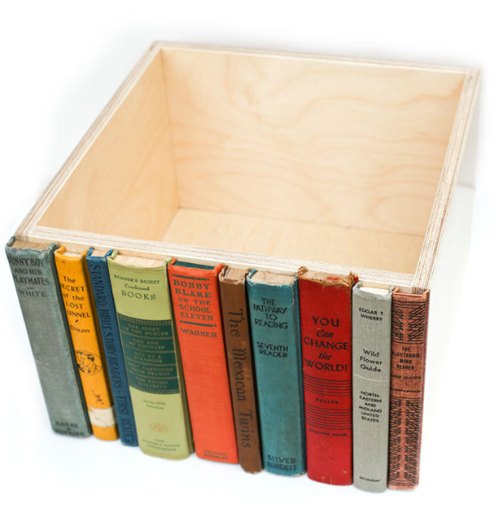 The DIY book box for the remote is a wonderful idea if the remote is an eyesore to you. It won't be in sight and still it will be so close to you. How do you like the idea?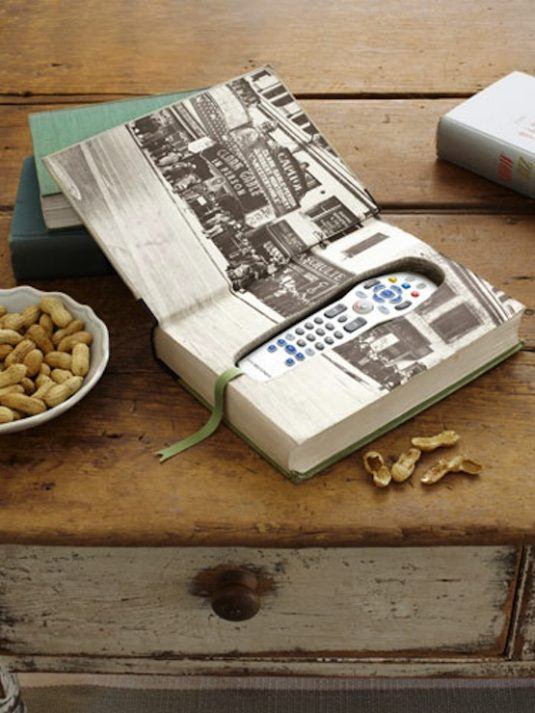 Would you like to hang the book on the wall and use it as necklace holder? This is such a unique idea that is going to fascinate everyone. Plus, it's not difficult to make, so get down to work.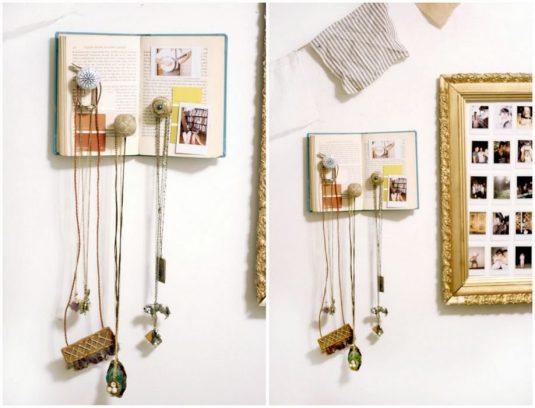 In case you don't want your accessories to collect dust, go ahead and make the book jewelry box. It will keep all of your valuable pieces inside. It's a cool jewelry holder, isn't it?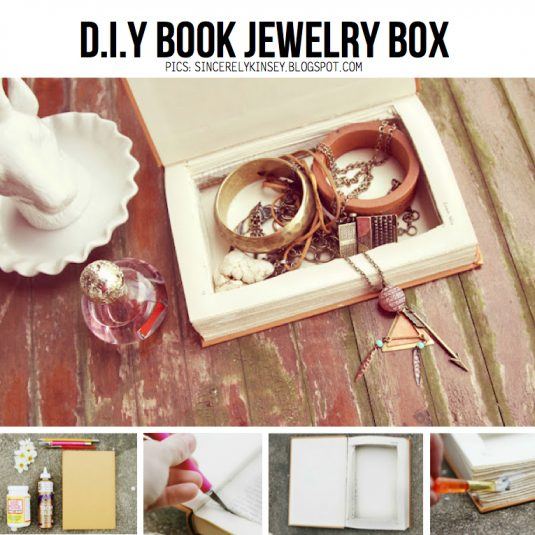 Have you though about making a DIY book side table? Think out of the box and go big this time! It's going to be worth it, I promise!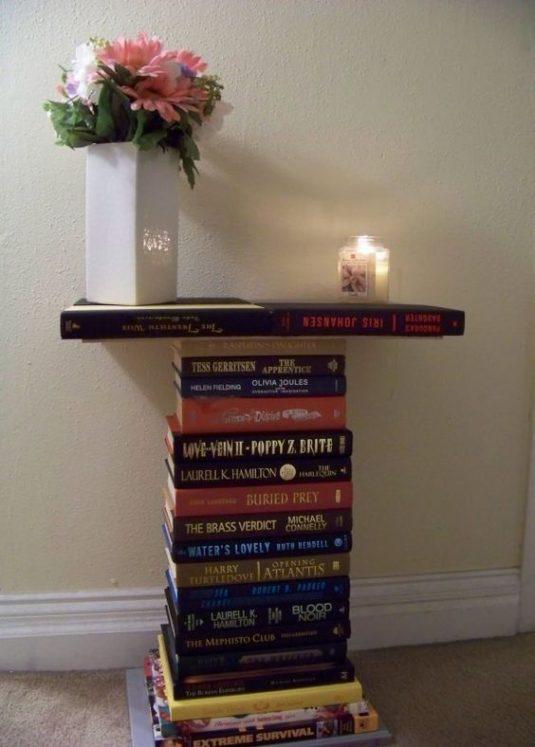 Are you decorating your whole apartment? That's a big investment and there are times when you are short on money and you can't get the little things that spice up everything. If you are missing a bedside table, it's time to put several books in a pile and use them as a table.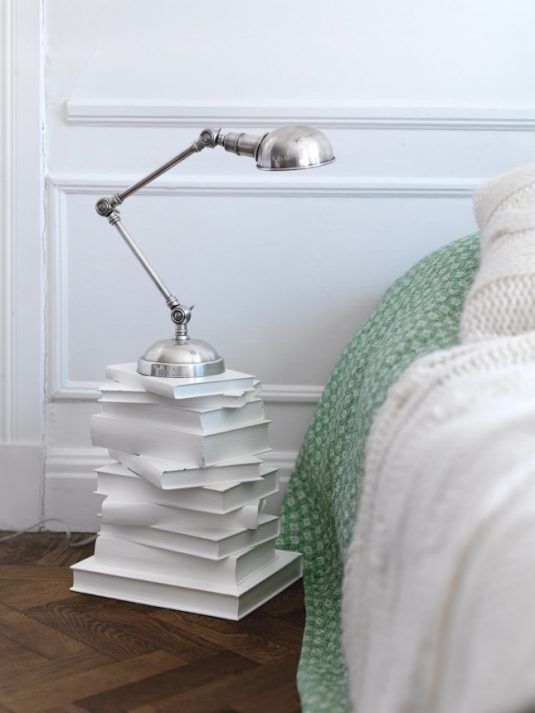 Or you can turn that pile of books into a lamp! It's an original design that will catch the attention of everyone who comes to visit you. Show your love of books with these outstanding DIY crafts.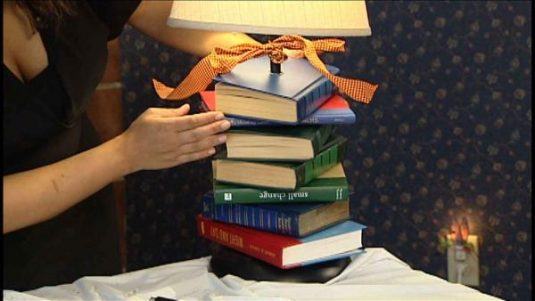 Add the books in your bedroom easily by creating a headboard out of them. The different colors will make the ambiance in the room playful and fun. Give it a try.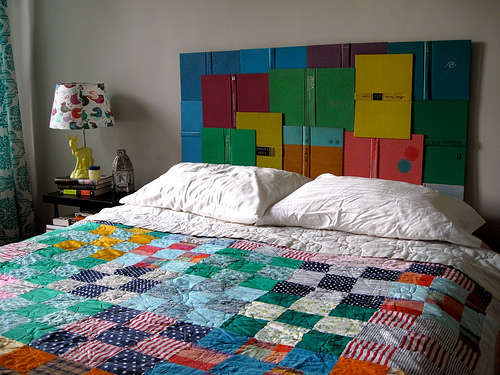 This is a great pencil holder for the office and can be made in just a few minutes!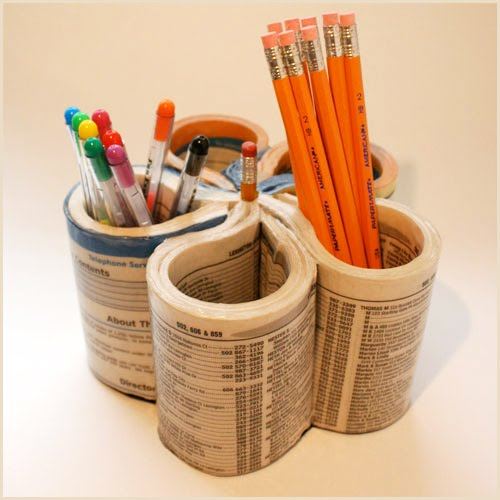 Would you like to have this design in your home? If you are feeling bold enough, go for it! Which DIY projects managed to leave you speechless? Keep me posted in the comments below!