Hey there? How are you today? We are always here to inspire you and awaken your creativity. I have made you a very interesting post that is called "Fascinating Emerald Green Interiors That Will Take Your Breath Away". We wanted to help you to bring this radiant and energizing shade into your home in the easiest and the most interesting way, so I rounded up 12 amazing ideas that you are going to love for sure.
SEE ALSO: Impressive Indigo Blue Interiors That Will Fascinate You
Emerald green is here to stay, so check these emerald green interiors and draw some inspiration. You may find an idea that will fit your style, personality and space, who knows. Enjoy and have fun!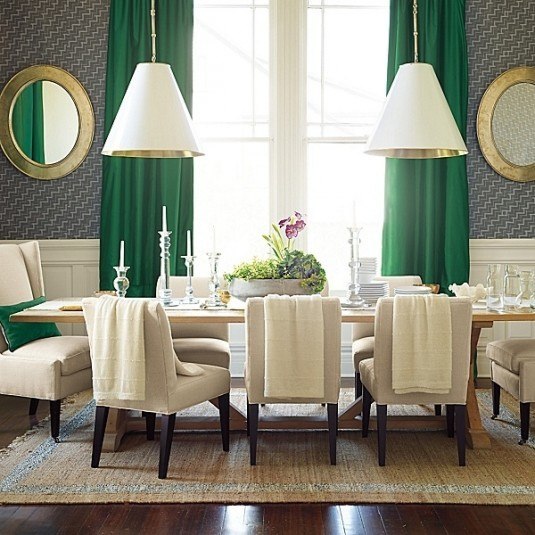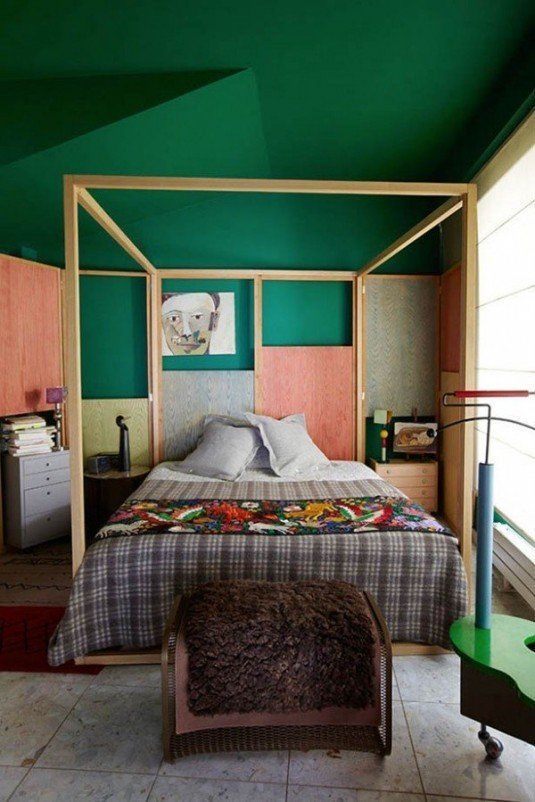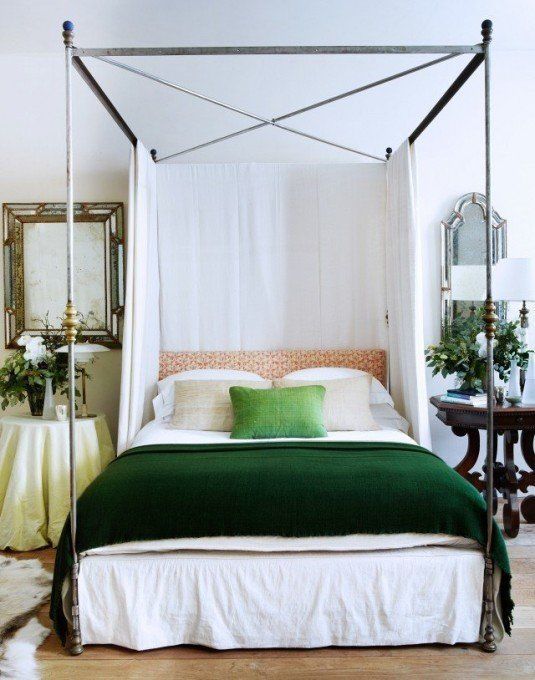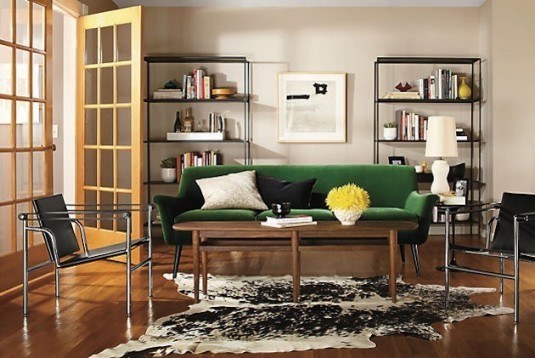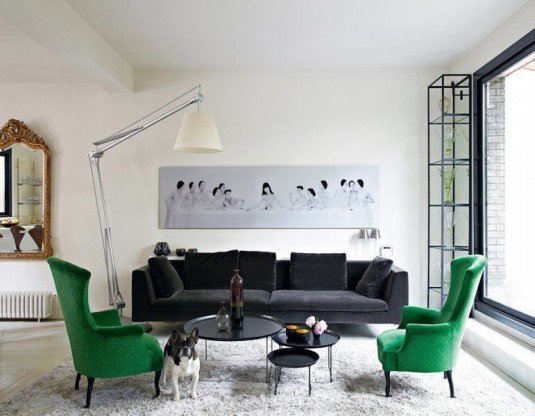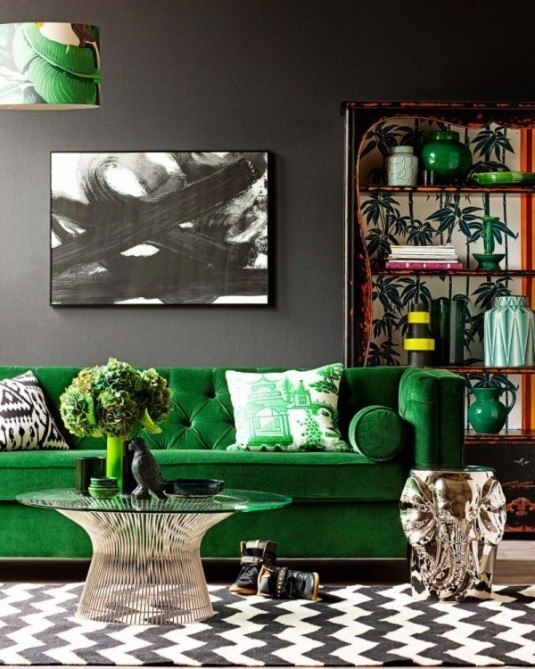 Each room is sophisticated, fun, modern and abundant in nature and will leave you speechless. You can add a luxurious hue in your bathroom by incorporating emerald green tiles or towels. In your kitchen you can also incorporate this kind of tiles, but you can also go with white and green cabinetry, green walls, etc. There are also so many interesting green furnishing that will fit your living room perfectly. In your living room you can also incorporate emerald green drapes and pillows. You can find many interesting bedding designs that will fit perfectly your bedroom and bring freshness at the same time.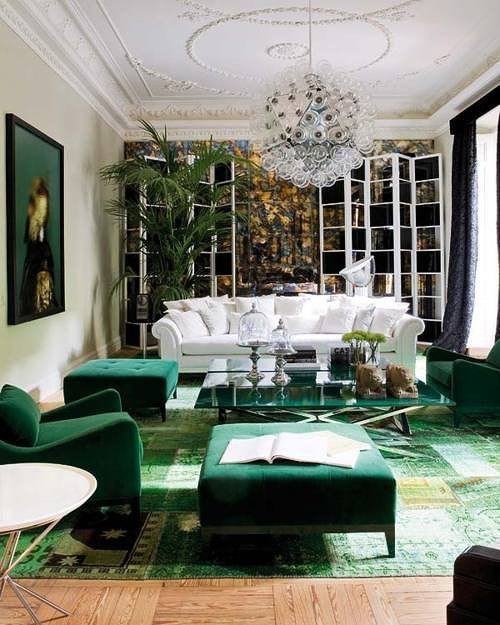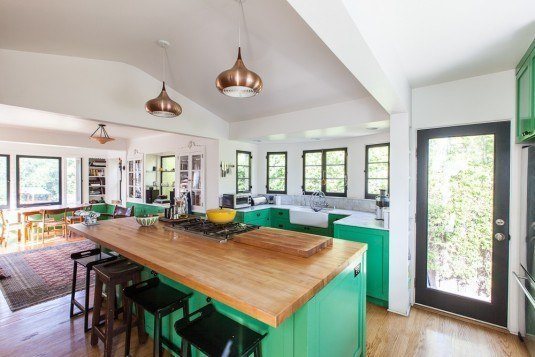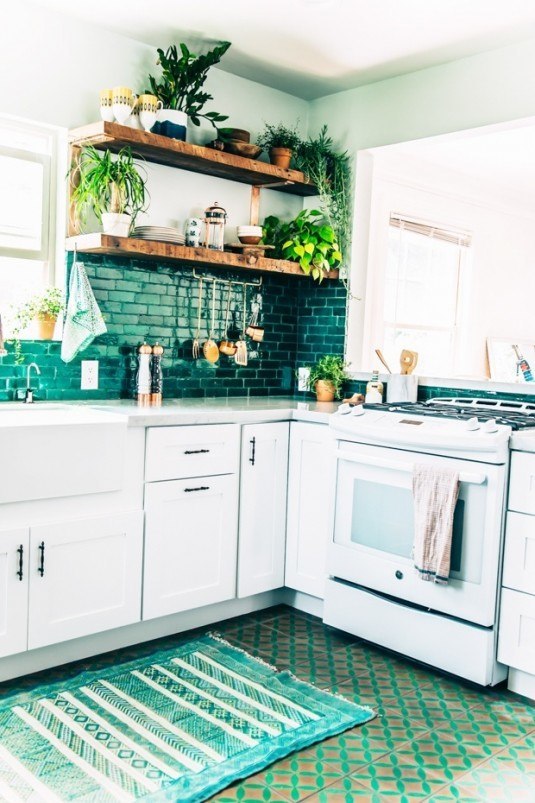 The color is lush, radiant and lively and will make your space more relaxed and enjoyable. It exudes positive energy and it is an uplifting, and that's why many interior designer add hues of this color in their projects. Even if you don't want an emerald green kitchen, dining table or chairs, emerald green walls, there are many interesting ways to add some pops of this color in your interior.
Emerald green goes great with white and black, but it can be also matched with beige and other neutral colors. Elements in this colors can make not only your white kitchen more lively and fresh, but any other room in your beautiful apartment.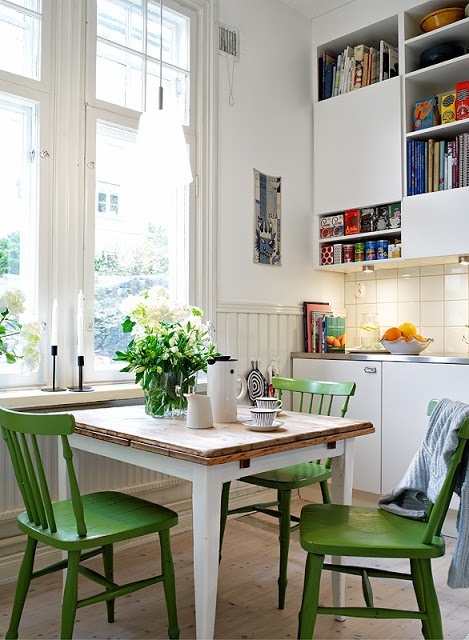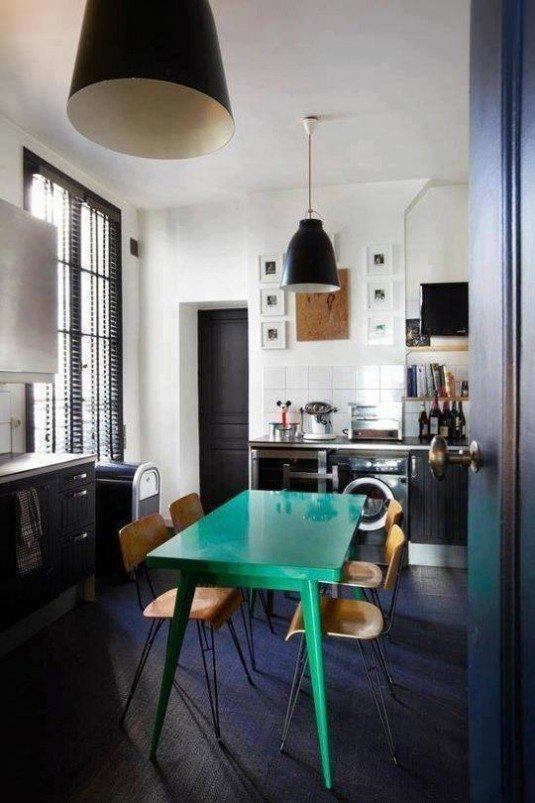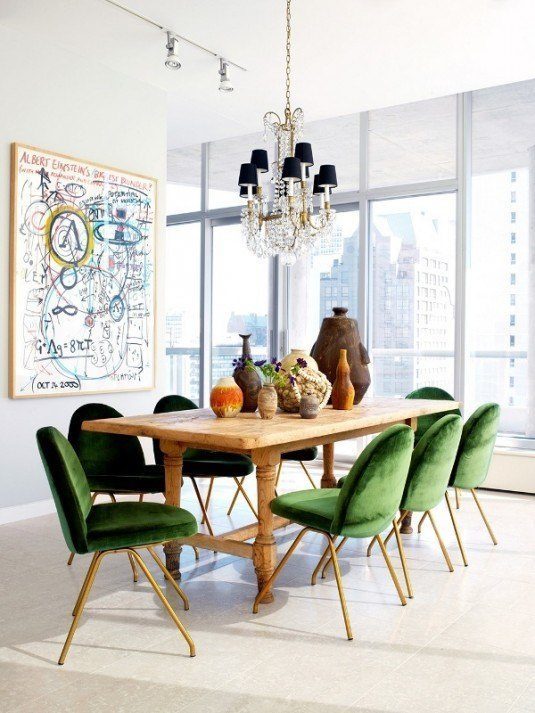 All of the ideas here are fascinating and I can't pick which one is my favorite. Which one is yours? Would you dare to go with all green or you would like to mix neutral shades with green? I would love to know what's your opinion about these emerald green interiors, so feel free to share your opinion in a comment below. Thank you for reading! Enjoy in the rest of your day and don't forget to stay up to date with the content of Karma Stream!