Have you ever thought about decorating your home interior in the color of indigo? In this post we are going to inspire you with the Impressive Indigo Blue Interiors That Will Fascinate You. It's an interesting and out of the ordinary way to decorate your home, and I think that you are going to love the ideas. Your home will look distinctive from all the other homes because people don't usually use deep blue as the mail color of their interiors, and it's such an elegant and sophisticated colors that creates unforgettable home decors. Check out what I have found for you and see how to incorporate them in your houses!
SEE ALSO: 10 Awesome Ways to Bring The Nature in Your Interior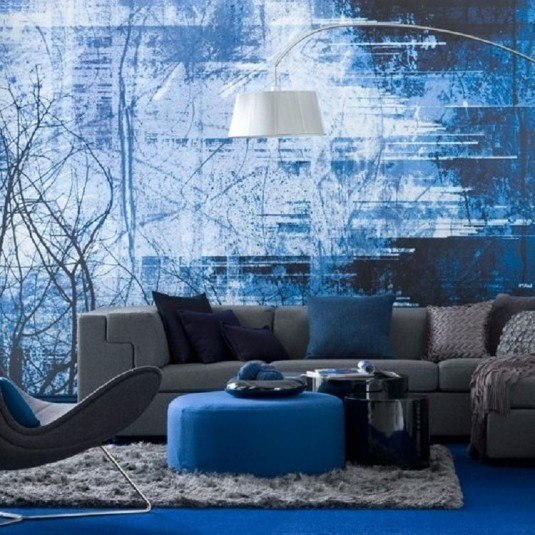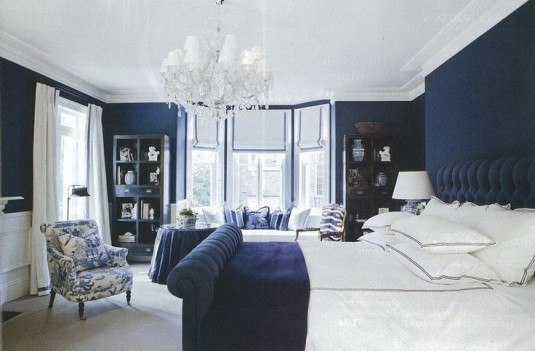 This is a powerful and statement making color, so if you want your interior to look classy and stylish you should definitely do some serious thinking about decorating with indigo. It's not difficult at all to create an amazing look of any room. It's a color that is also frequently used at the exclusive hotels and restaurants all around the world.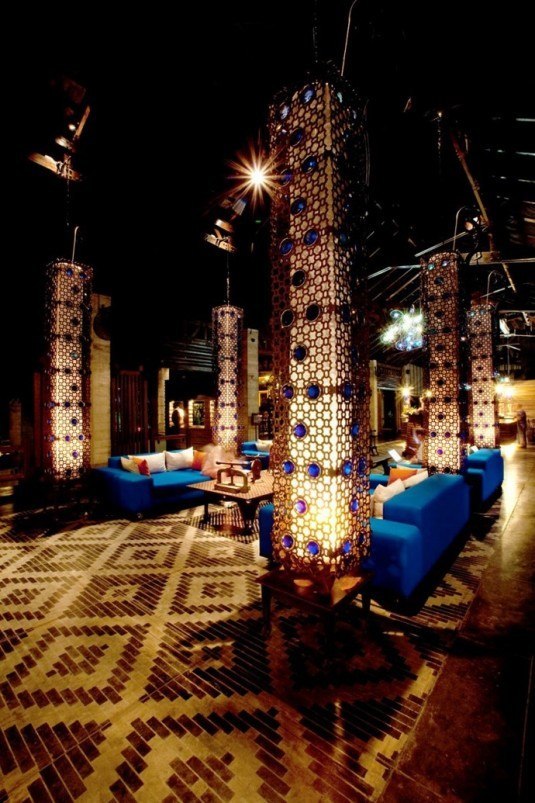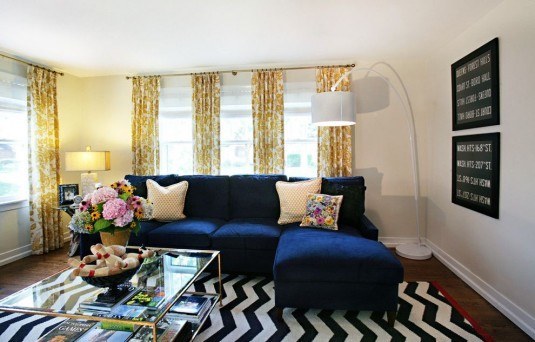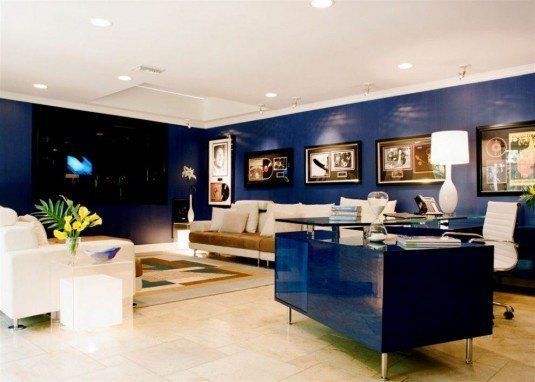 The design below shows you a super easy way to decorate your living room with indigo blue. Just add decorative pillows in deep blue and your job there is done. For a complete look you can also upholster your chairs in this color. We have to admit that the decorative pillows have never looked so unique or tranquil!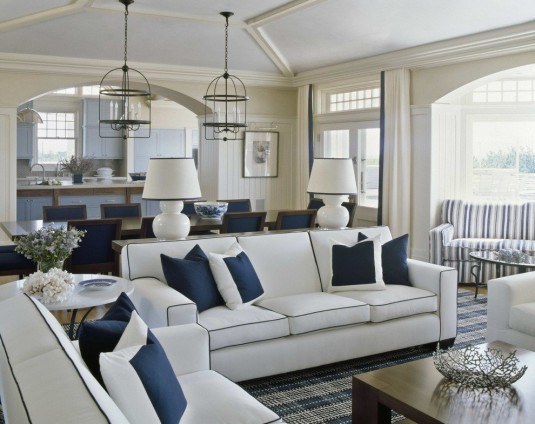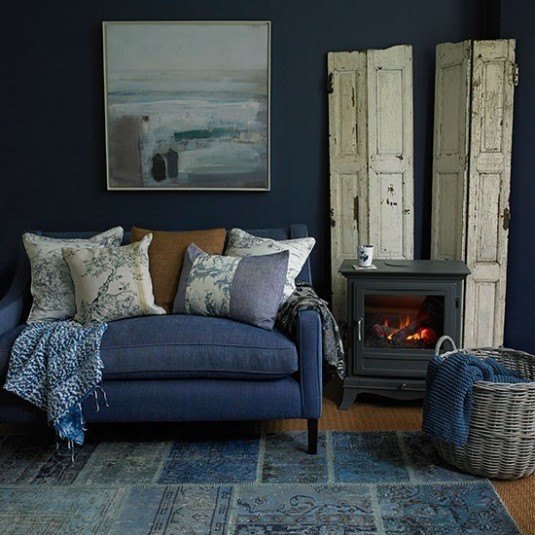 This is the color that is also used in decorating bedrooms as well. There are very beautiful blue and indigo bedding that are really hard to resist. You can also add this color to your interior by painting your walls, but this may be a hard task tough because getting the color right might be a little bit difficult. There is an easy way to achieve the same results, and it's by using a wallpapers. The wallpaper can even be patterned! It's all a matter of taste.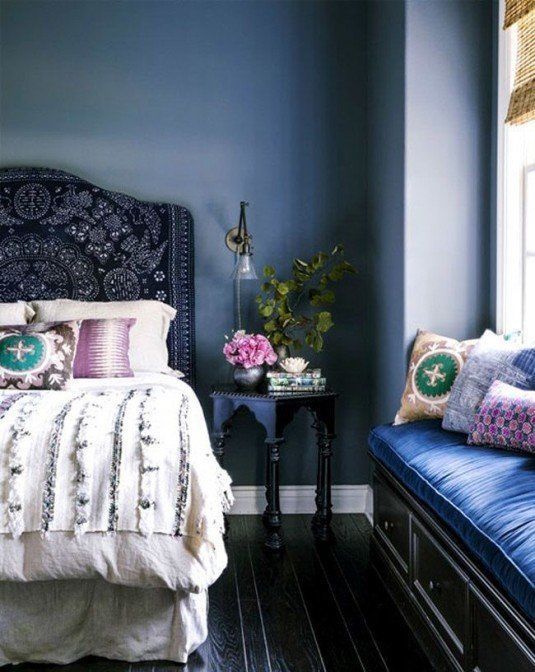 This beautiful hallway seems to be an oasis of relaxation, and has a clean aesthetic with an elegant combination of blue and white. As soon as you walk inside the house you will be relaxed and at peace just because the color combo. The natural light from outside is invading the space, highlighting each element that helps in the great interior design.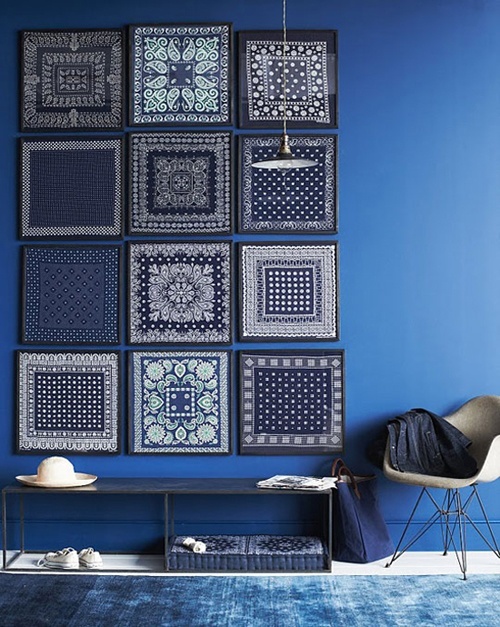 Blue is having its moment in interior decor, and it's currently on trend. Beside people's opinions that it's a cold color, when used in the right way your home decor can look really outstanding.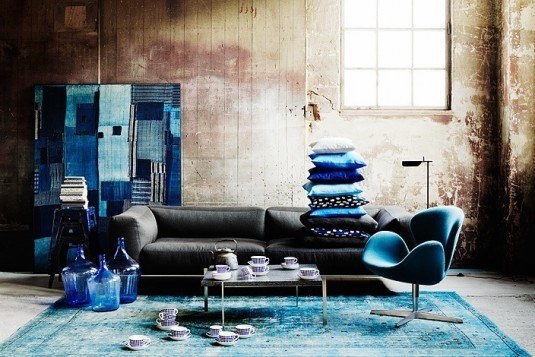 What do you think about the designs that you have spotted here? Have they managed to leave an impression on you? Are you going to decorate your interior in the deep blue hues the next time you are remodeling? I would love to get to know your preferences of style, so make sure you keep me posted in the comments below. Thank you for reading and come back for more inspiration!