Hey there DIY lovers! The weather has us all staying at home, and most of the time we are wondering what to do to make the time pass quick. Movies, books, cooking… You have tried that all, but you somehow don't feel productive enough. You know that you can do much more, so in this article we are going to give you a little bit of inspiration that can get you down to work. By doing these amazing crafts you would be able to keep yourselves busy, to make tons of lovely decorations for your home and of course save lots of money. You don't have to spend money on buying the necessary items for the DIY projects because we are trying to reuse the old objects that we already have at our homes. Scroll down through the photos below and take a look at the Extraordinary Ways To Give New Life To The Old Glass Bottles. I bet you have them in abundance, so these ideas will show you possible ways of using them. Check them out!
SEE ALSO: Fantastic Creative DIY Chandelier Home Ideas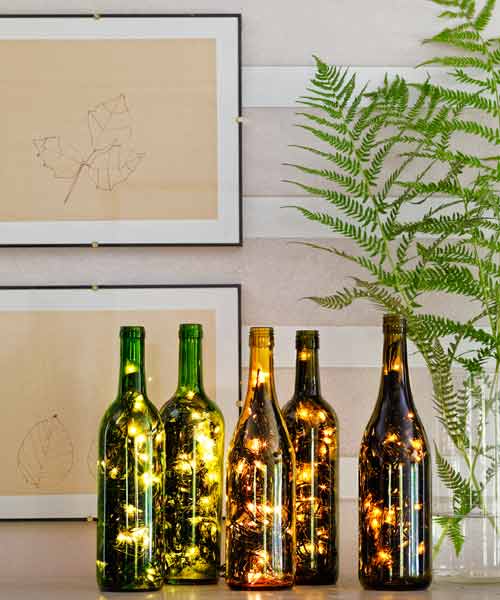 The design below is original and unique, cause I haven't seen bottles displayed in a frame so far. I'm seriously thinking about incorporating this idea in my home! What about you?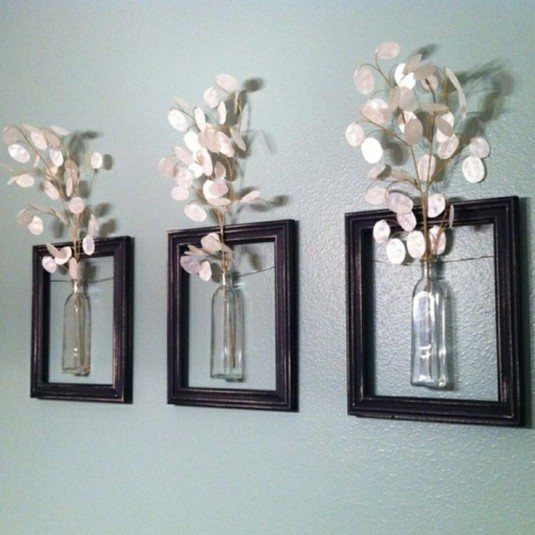 Have it ever came to mind that you could make an outstanding chandelier out of glass bottles? This design is perfect for industrial styled homes!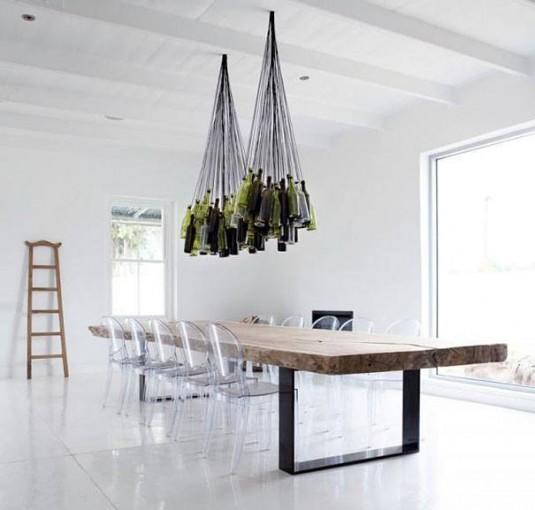 Say goodbye to the ordinary fish bowl! Now you can put your fish into a bottle, but make sure the fish feel comfortable in small spaces!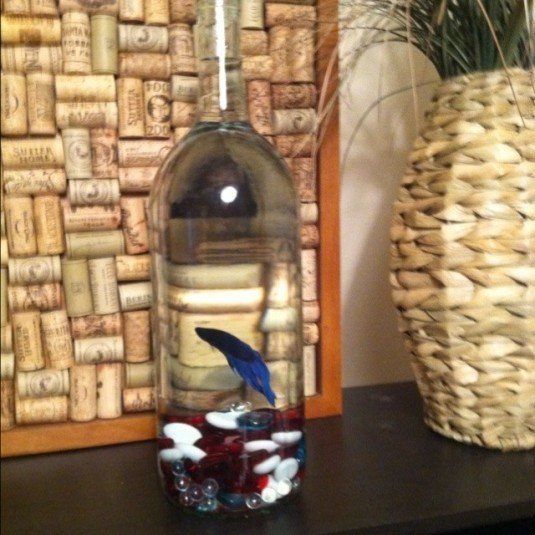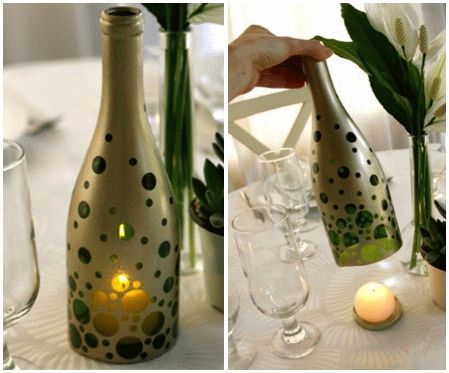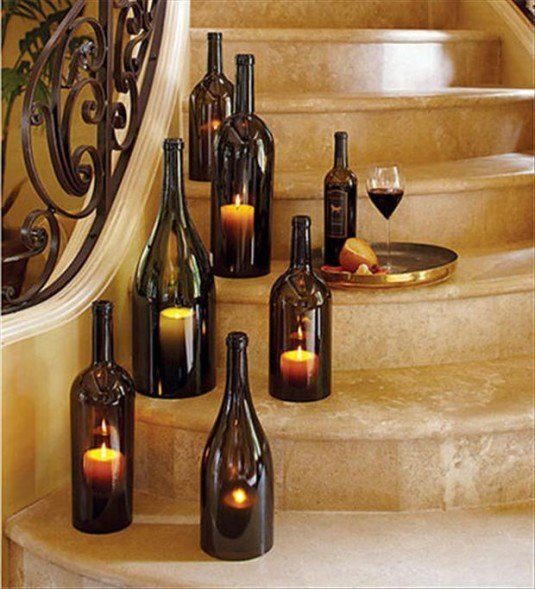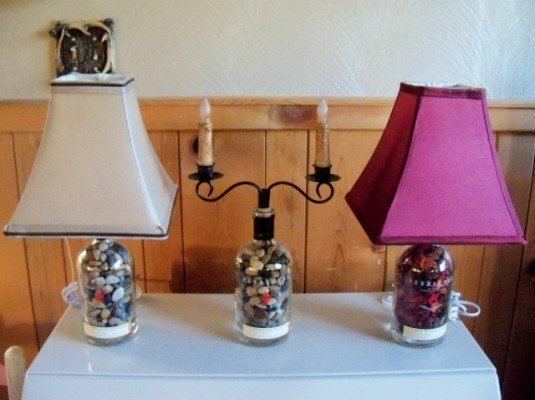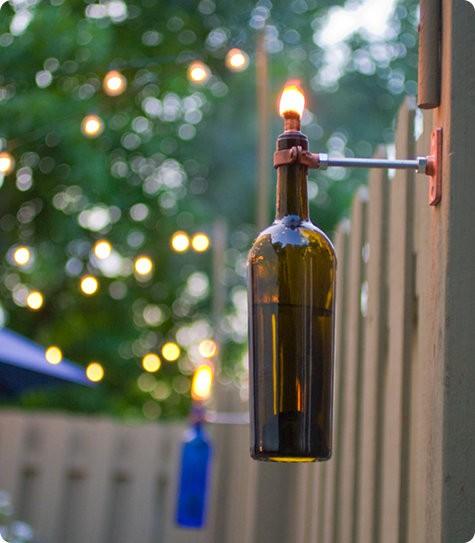 You don't have to have expensive flower vases in order to display fresh flowers in your home. You can use the milk bottles in so many different ways. You don't have to decorate them at all, cause they look really cute as they are, or if you are feeling creative you can use paint, and paint them in the color that matches your interior.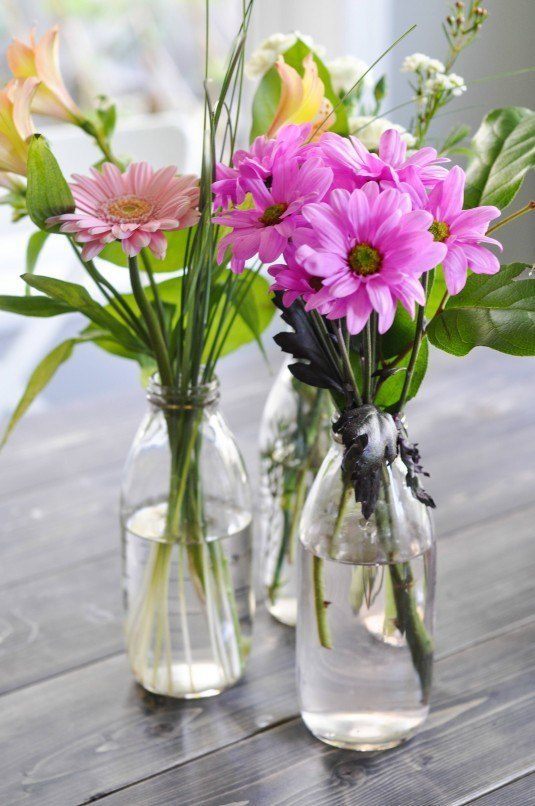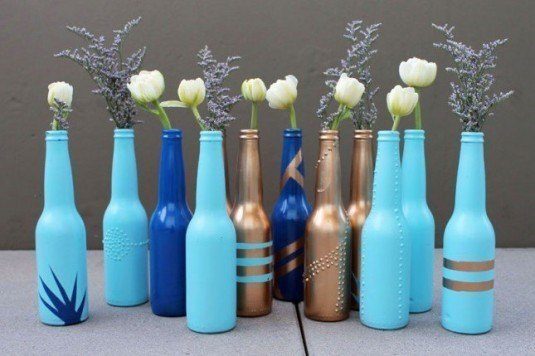 It's almost winter time, and we are all struggling to make our boots stay up right. Well, this is where glass bottles come in handy too. Just put them in your boots and you can be sure that the boots won't fall down.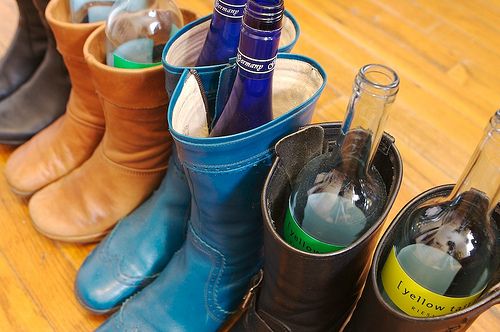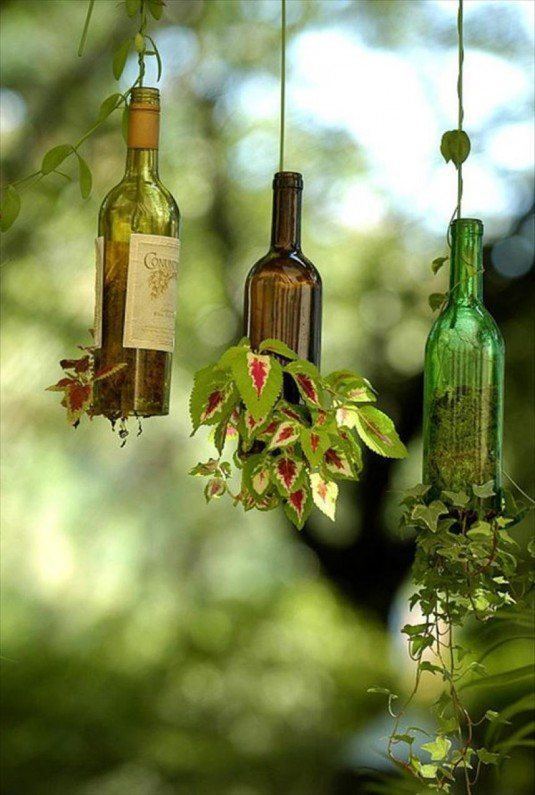 You can use chalkboard paint and create some amazing bottle designs that could be used for displaying your favorite quote, or perhaps for leaving funny notes to your roommate.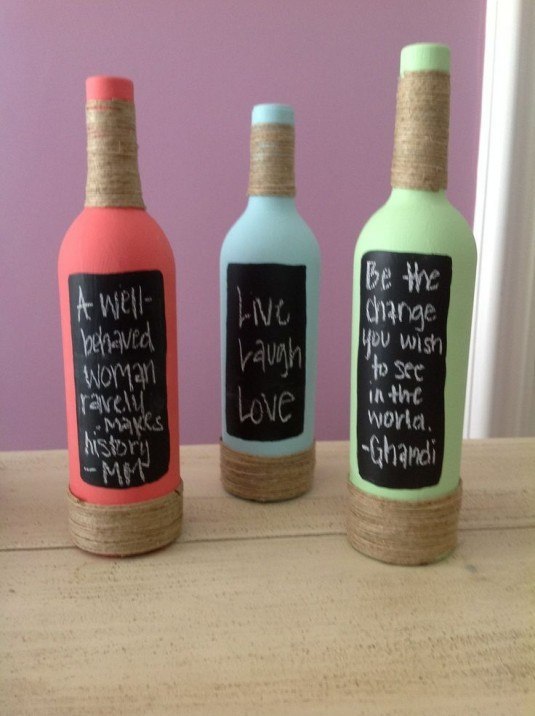 There is nothing more cool than turning the old objects that collect dust in our homes and don't serve us a specific purpose into something modern and useful. What do you think about the designs that you have seen above? Are you going to DIY some of them soon? Which one is your pick? Let me know in the comments below! Thanks for keeping up with us, and don't forget to come back for more!