Hey there! How are you today? Most sophisticated apartments and homes are often short on space and a good organization is needed. There are also many ceiling planters that will instantly bring the nature and fresh garden vibes into your interior. For today, I have made you a collection of 10 awesome ways to bring the nature in your interior. Are you excited?
SEE ALSO: Fabulous Ways To Display Your Indoor Plants
The ideas that you are going to see in a short are stylish, ergonomic and elegant and don't let anyone fool you, because they are easy for growing and you are going to have a lot of fun. The plant can be a great indoor decoration. Plus, they will help clean the environment around them! Let's take a look at the ideas that I have selected for you and draw some inspiration. You may finally find the perfect way to decorate your kitchen, bathroom or bedroom, who knows. Enjoy and have fun!
Beautify the staircase in your home with some plants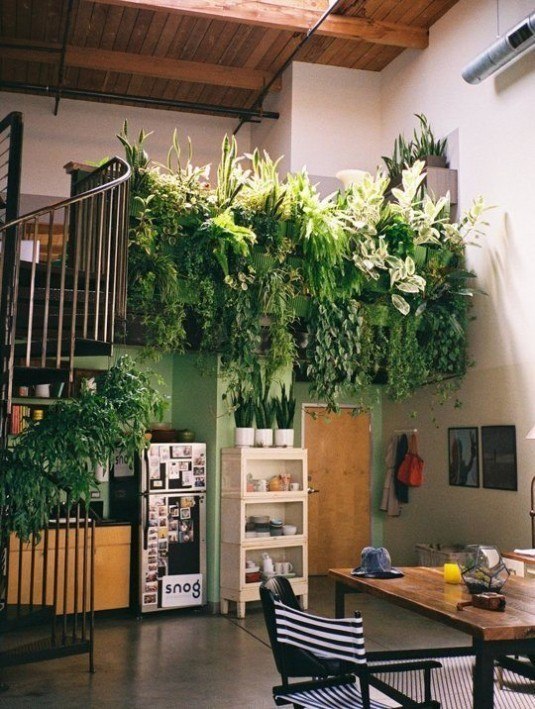 Add some freshness into your living space with some simple hanging planters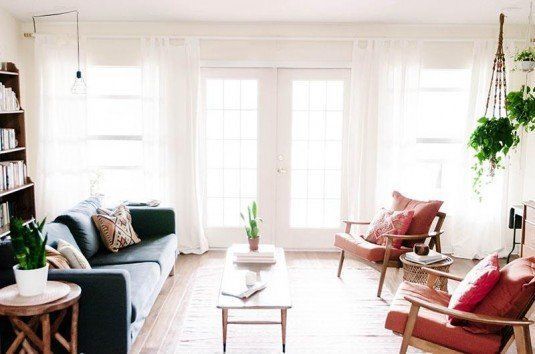 Or you can pick some interesting and unique ceiling planter designs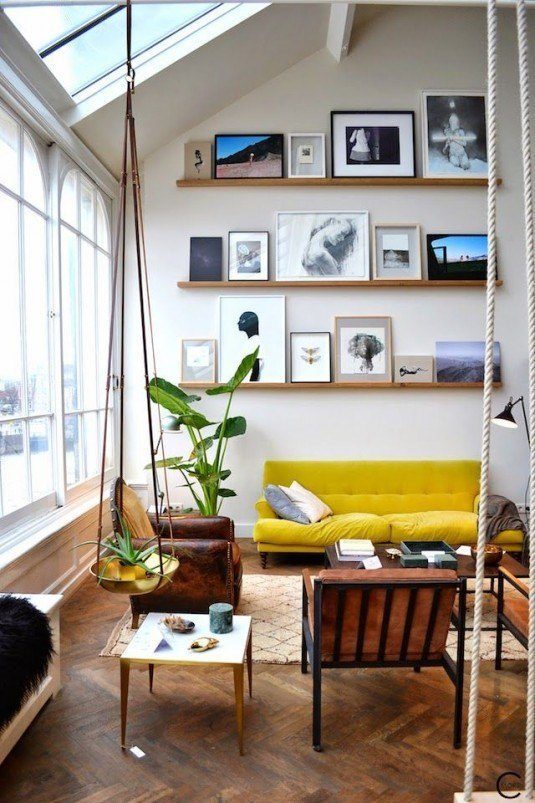 You can turn your outdoor shower into a nice and relaxing place with some plants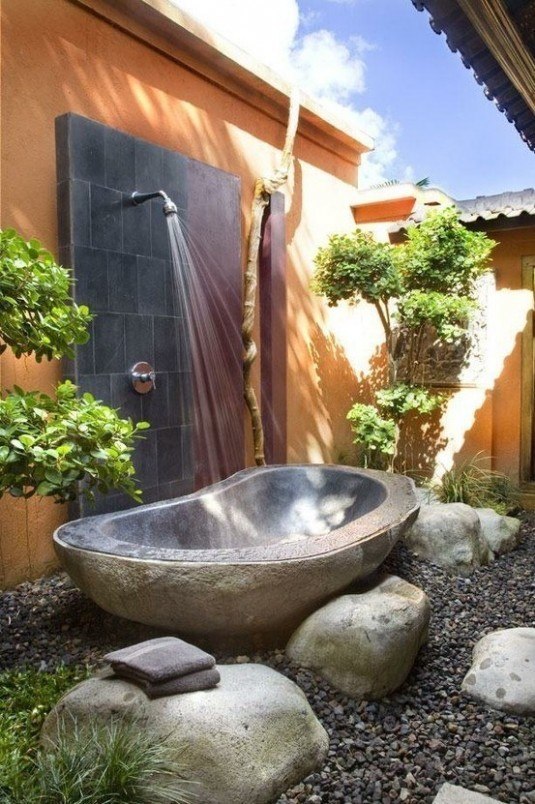 You can do the same with your bathroom too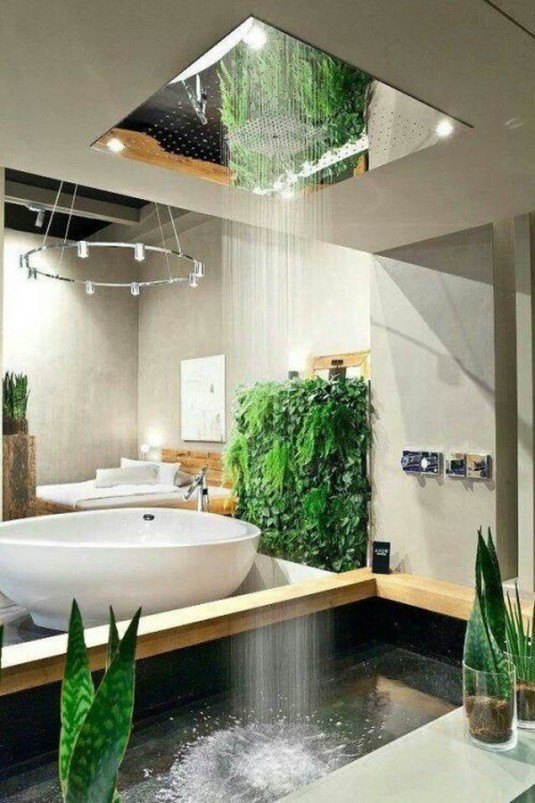 Did you know that some plants have an air purifying quality and can strip and absorb toxins from the carpet and some other materials? Yes, there are. You can choose some plants that have that quality and incorporate them in your home decor. Pick some interesting pots and bring the nature in your living room, kitchen, bathroom or bedroom.
There are some fantastic diy hanging planters that you can make at home and save some money. The tutorials are very easy and quick, and can be found on the Net. This is one of the easiest and cheapest ways to make something for your home and beautify it in the same time.
You can hang some plants on the ceiling in your bedroom and put some on the floor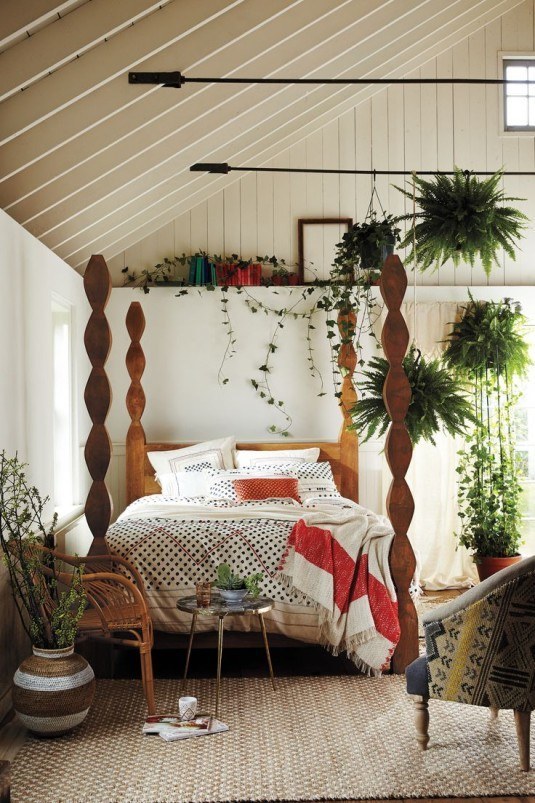 You can also beautify the bedroom headboard with plants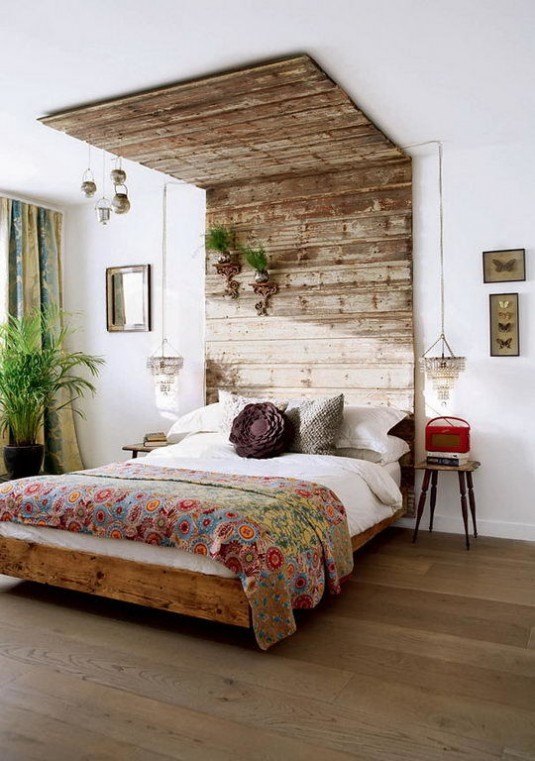 Air plants and hanging containers will fit perfectly to any home interior design. They will make any room cool and astonishing. You will be amazing of the relaxing atmosphere that they can create.
You can turn your balcony into a relaxing space with some interesting plants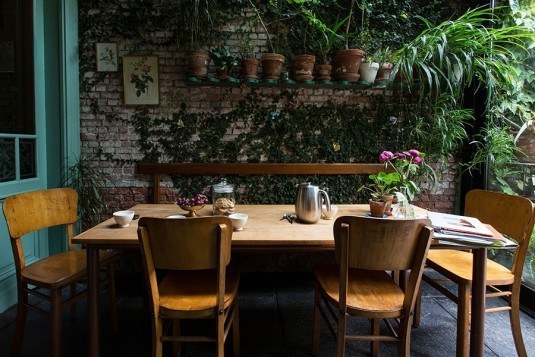 Plants can be a magnificent decor in the waiting rooms too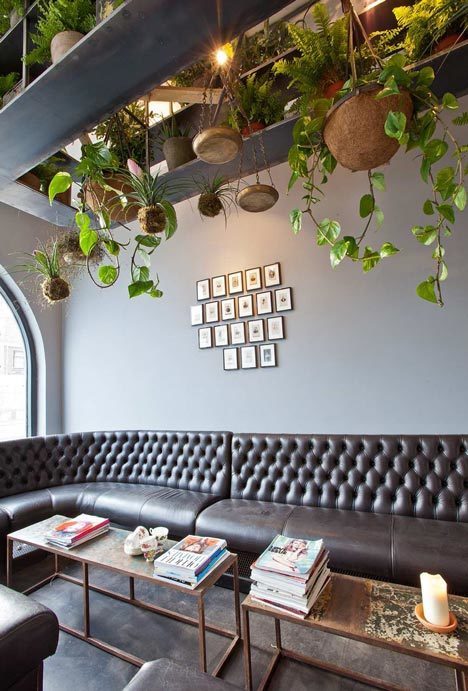 Some coffee bars already have incorporated them…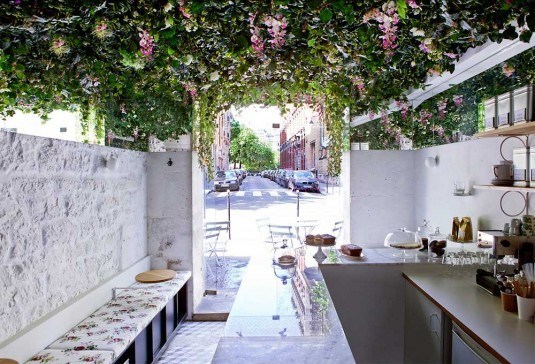 Do you like these ways to bring the nature in your interior? Would you like to have plants in your bathroom or bedroom? What about incorporating plants in your kitchen? If you have some other interesting ideas, you can leave me a comment below! Thank you for reading! Enjoy in the rest of your day and don't forget to stay up to date with the content of Karma Stream!