Hey there! I'm always here to inspire you and awaken your creativity. For today, I have a very interesting post that is called "Awesome Floating and Hanging Bed Ideas That Steal The Show". Let's check them out and draw some inspiration. I hope that you will like the ideas and you will incorporate one of the beds in your interior. Enjoy and have fun!
SEE ALSO: 10 Impressive Platform Bed Designs
FLOATING BEDS
You can make the floating bed a focal point in your bedroom. This type of bed is wonderfully eye-catching, very interesting, and will fit perfectly to every interior.
The platform of the bed and its headboard dictate the style and the design of the bed. Nowadays, you can find many different designs of floating beds that will feet your style and needs. If you are more into traditional style, you should opt for floating beds with rustic or natural-looking wood headboards and frames. Polished surfaces, like laminate and lacquer are for those who prefer modern and sophisticated style. Upholstered platforms and headboards can add softness to the design and make it look more feminine, while the leather headboard or platform are usually incorporated into masculine bedrooms.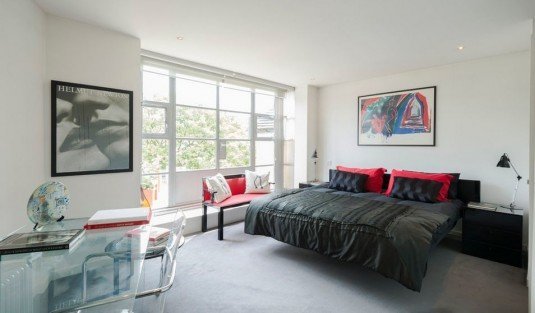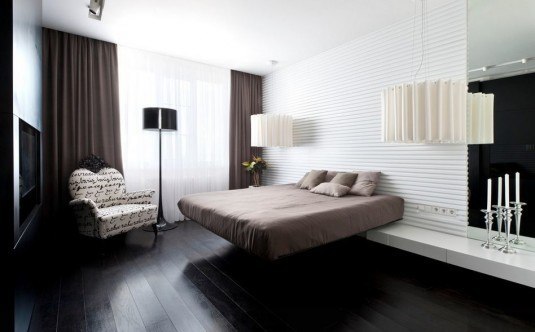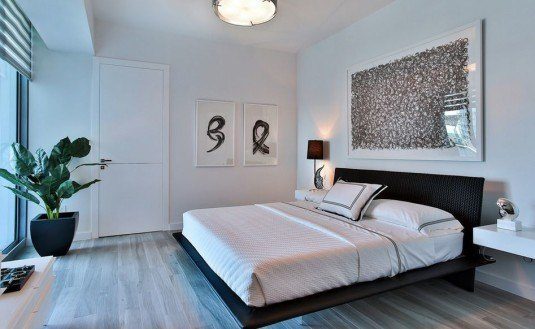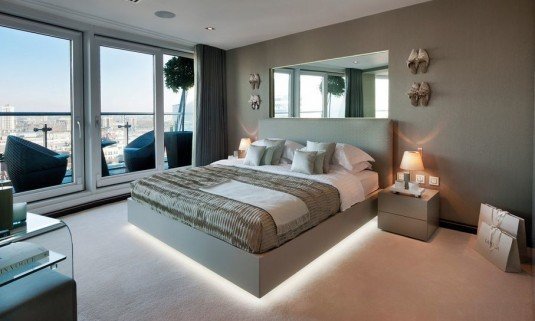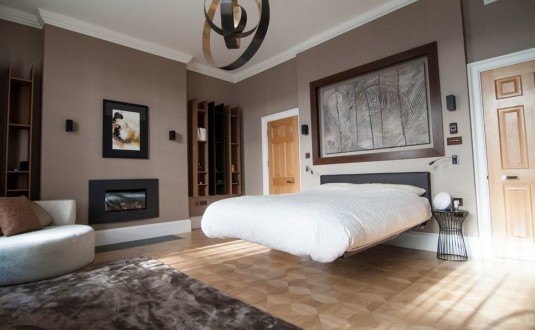 HANGING BEDS
We have already shown you some fantastic patio swing designs to beautify your outdoor and now I will show you some interesting hanging bed designs to incorporate in your bedroom.
SEE ALSO: Hanging Chairs for Ultimate Relaxation in the Backyard
These beds will add an amazing visual contrast to your room and make it look more sophisticated and modern. When it comes to current interior trends, they are totally "IN" and interior designers are featuring them in every project. I think, that's because they create a rich and inimitable atmosphere that would all like to have in their homes.
Hanging beds come in many different designs, styles, forms and colors, and finding one that will match the style of your bedroom won't be difficult at all. They can be also incorporated into kids rooms. They are usually incorporated into small rooms, because they are very functional and space-saving furniture that fits perfectly in any space.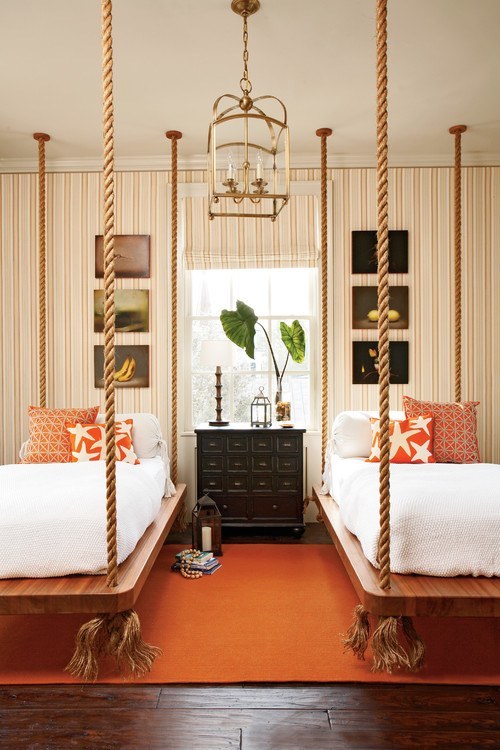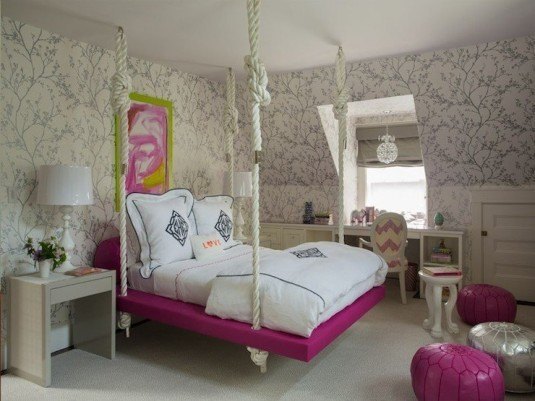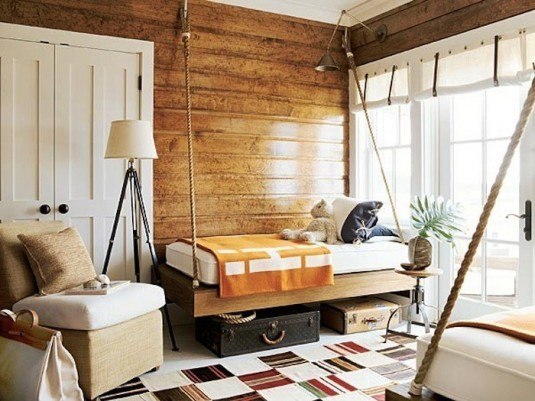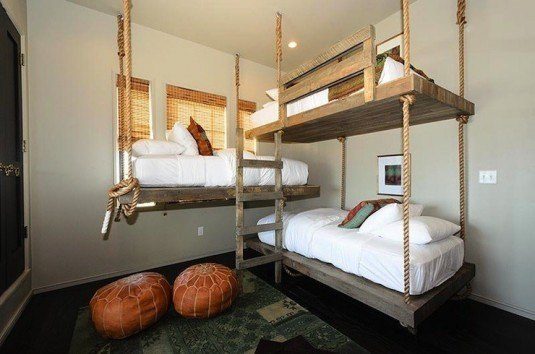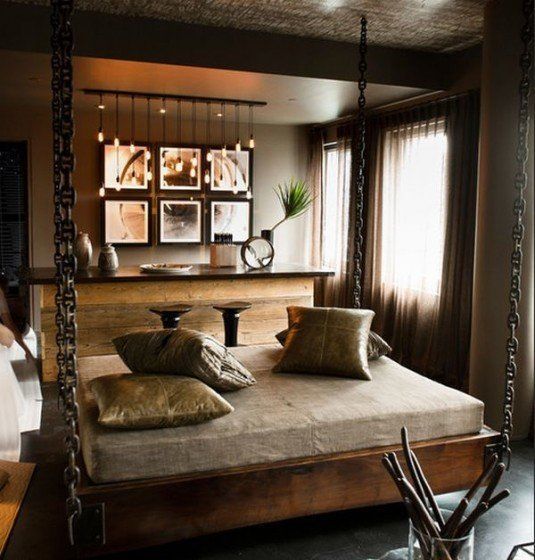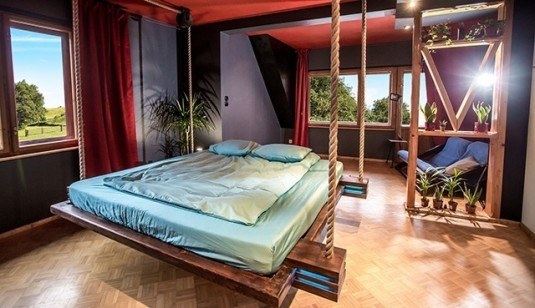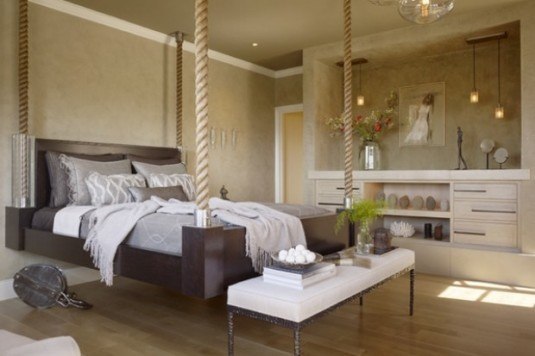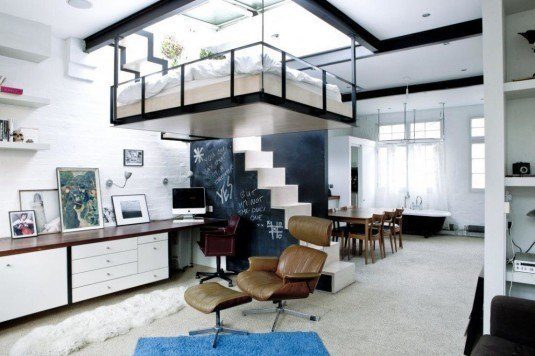 Space saving floating and hanging bed ideas or just an amazing ways to decorate your room? I don't know about you, but I really like these floating and hanging bed ideas. Would you dare to incorporate one of these beds in your bedroom? Floating or hanging bed? Which one do you like more? I would like to know what do you think about these ideas, so feel free to leave me a comment below. Thank you for reading! Enjoy in the rest of your day and don't forget to stay up to date with the content of Karma Stream!