The bathroom might be the smallest room, but when decorating it deserves to be decorated treated like the other rooms in the house. The hygiene is very important as well as the decor that can make the space more inviting and relaxing for your family and guests.
SEE ALSO: Beautiful Bathroom Decor Ideas for Peaceful Mind
My post for today is called "Feminine Bathroom Designs That Will Make You Say WoW". So girls, if you have plans to redecorate your bathroom, you should check this gallery out and draw some inspiration and turn your bathroom into more enjoyable and feminine area.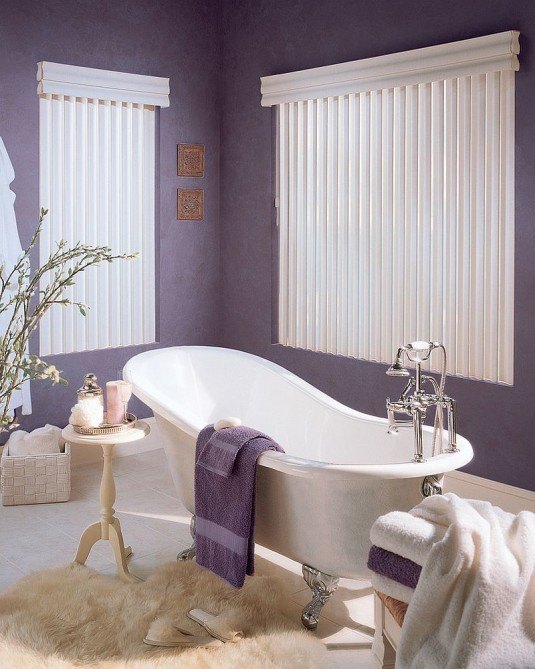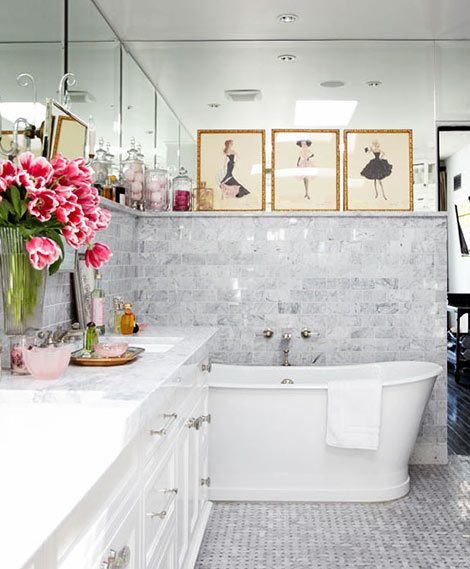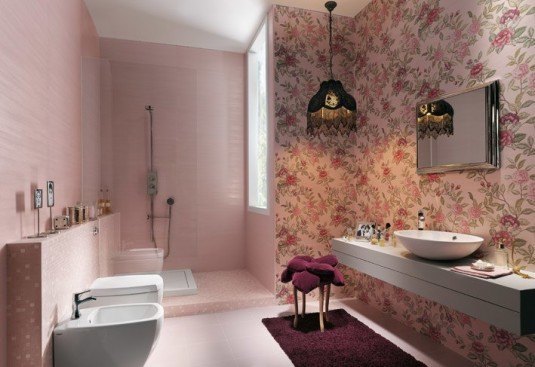 Cute and delicate accessories, towels, appliances and furniture in purple, blue, red and pink are perfect for creating relaxing ambiance. They will also add a romantic touch to your room and make the bathroom more feminine. You can go with white bathroom cabinets and appliance and add some pink, gold or silver details to make your bathroom seem more luxurious.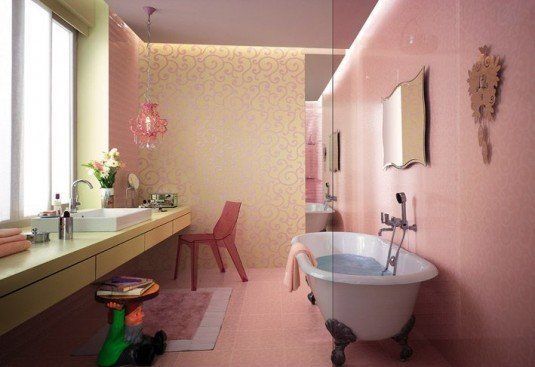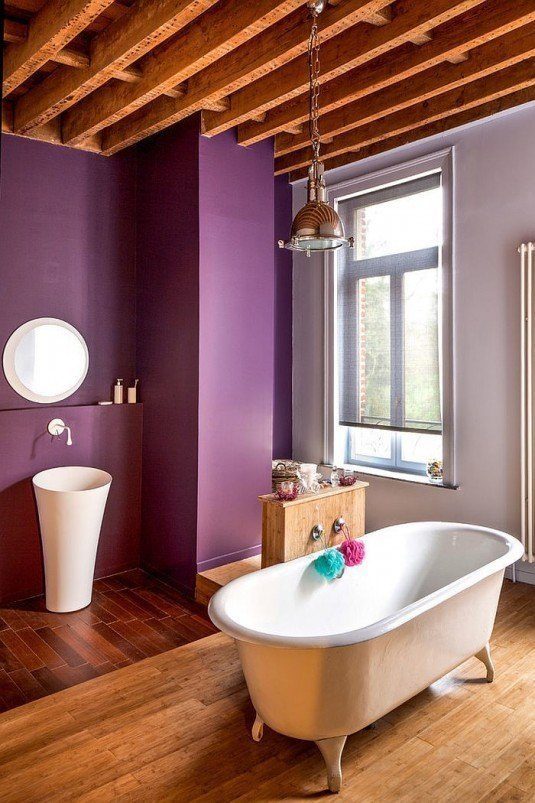 Pink furniture and bight tiles are perfect for creating modern feminine bathroom, while the gilded furnishing is perfect for more chic look. Vintage bathrooms with floral wallpapers, vintage appliances and wooden floors are perfect for achieving shabby chic bathroom look.
Candles, plants, fresh flowers, lace tiles, rugs and patterned curtains can help you make your bathroom more beautiful and harmonious. To bring the nature in that space and make it fresh and bright, add some floral arrangements.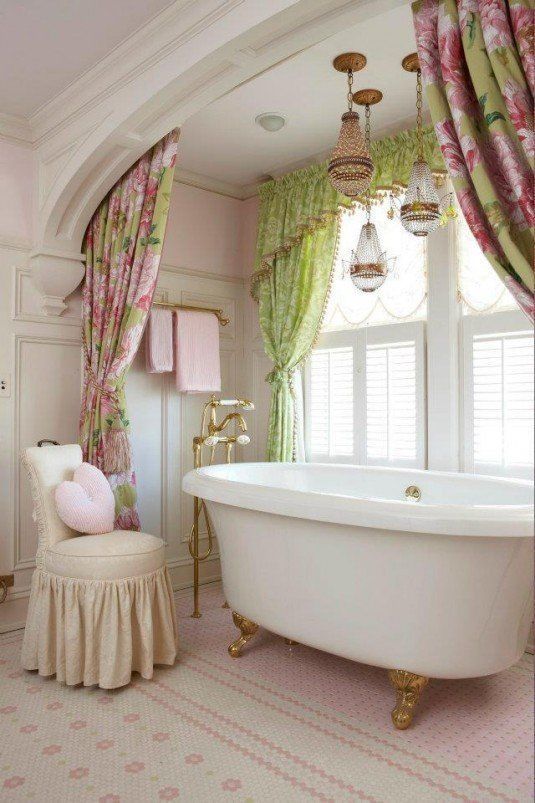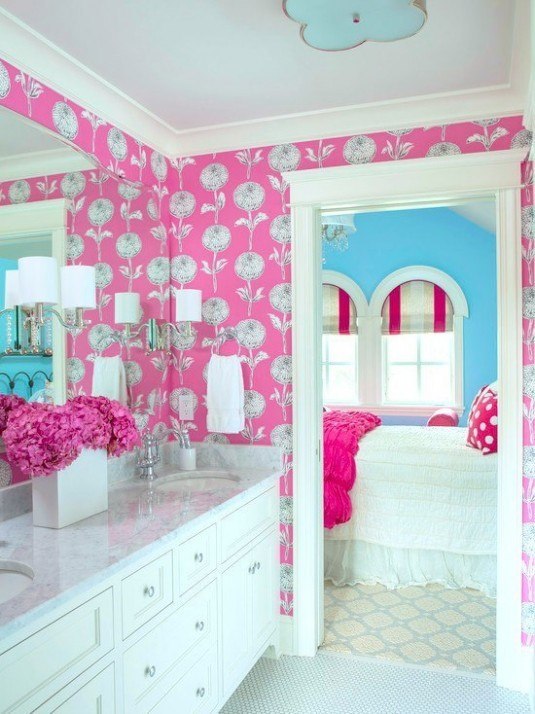 Usually feminine bathrooms have pink, purple or peach walls. The curtains are in pastel and made of a rich and glamorous material. You can also add a feminine accent to your bathroom by adding some interesting and colorful rugs, shower curtains and bathroom mats. The towels also play a huge role in the bathroom decor, so choose lovely towels that will fit perfectly your bathroom. For more enchanting atmosphere add some candles and floor lamps. They will make your space more charming and relaxing.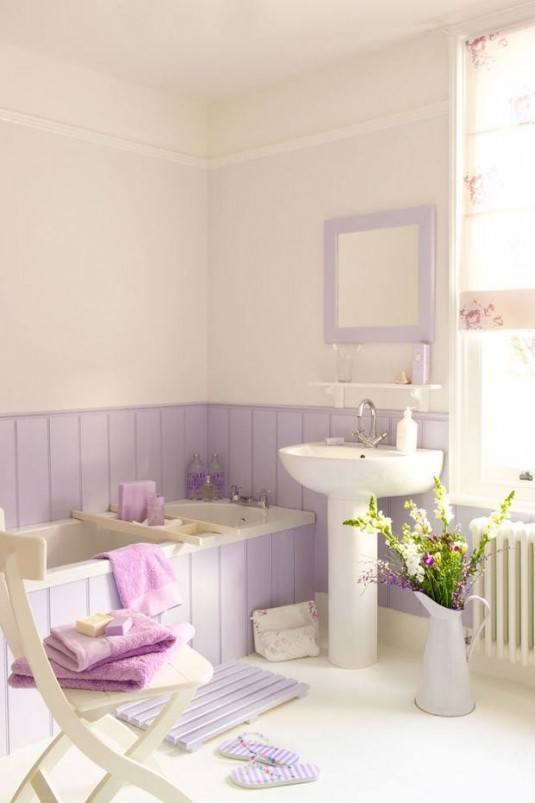 Mirrors, paintings and floral arrangements are also part of feminine bathroom designs, so keep in mind to update your bathroom with these items.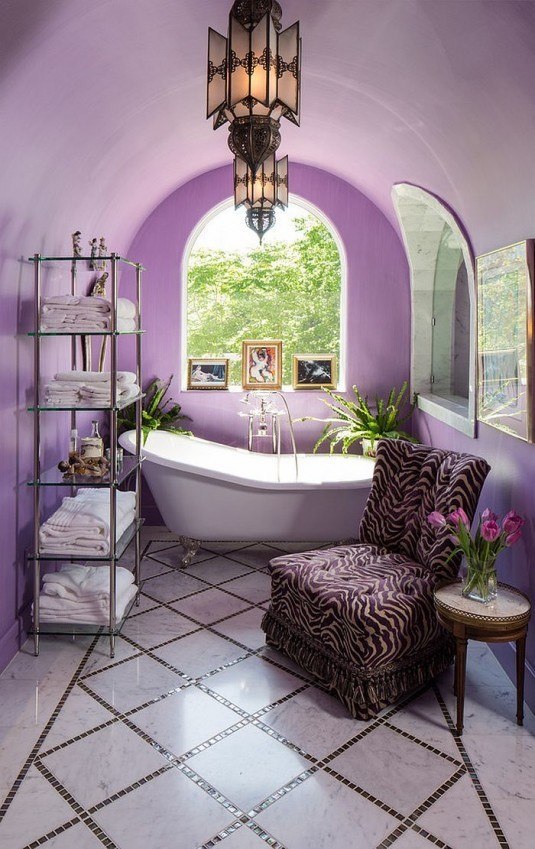 After a long working day, we all need a moment of relaxation and your bathroom can be the right place where you can relax. The bathrooms that you saw here are very lovely, charming and enjoyable – perfect for the women that love to stay longer in the bathtubs.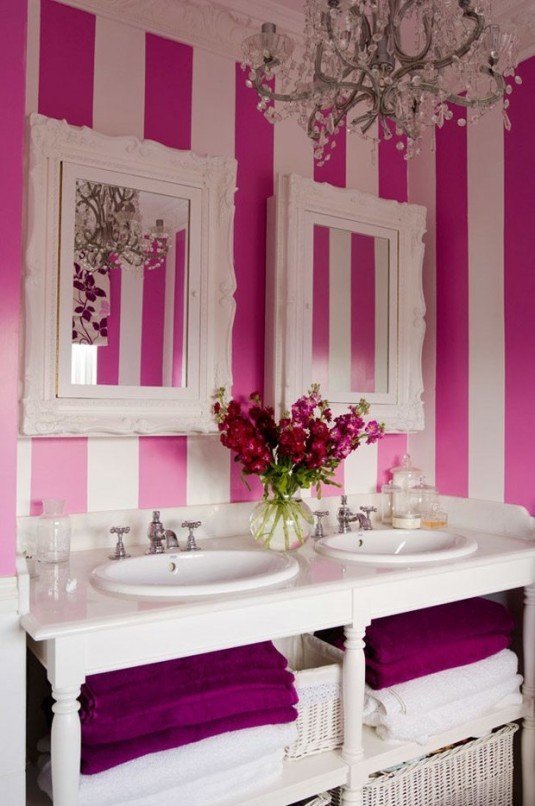 What do you think about these Feminine Bathroom Designs? Do you like them? I would love to know your opinion, so please feel free to share your comments below. Thank you for reading! Enjoy in the rest of your day and don't forget to stay up to date with the content of Karma Stream!