Are you looking for some fresh ideas to bring fun into your home? Creating an interesting accent wall is a nice idea. And today we will talk about something that is trendy and modern. Check out these geometric wall ideas and create an eye-catching accent wall for your home!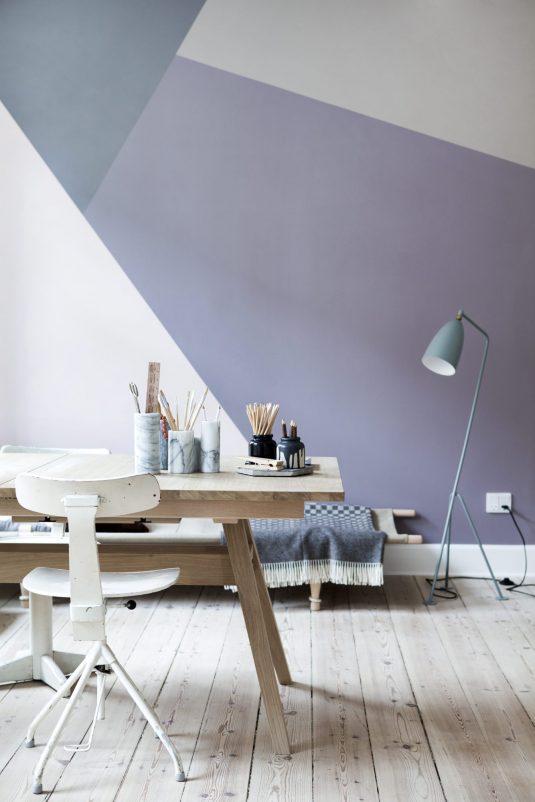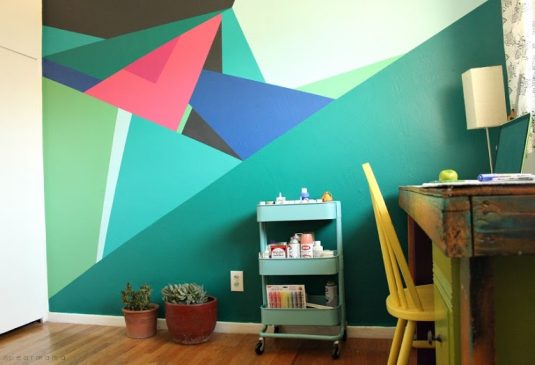 There is no better way to cheer up a boring wall than fun geometric shapes. It will bring visual interest and draw all the attention. An interesting wall design is a good idea to decorate a room, without cluttering. So , if you don't have space, time or money to do room decor this will be the perfect thing. It will bring to life any simple room. And the best thing- you can do it yourself!
See also:
Designer's Tips On How To Create A Gallery Wall In Your Home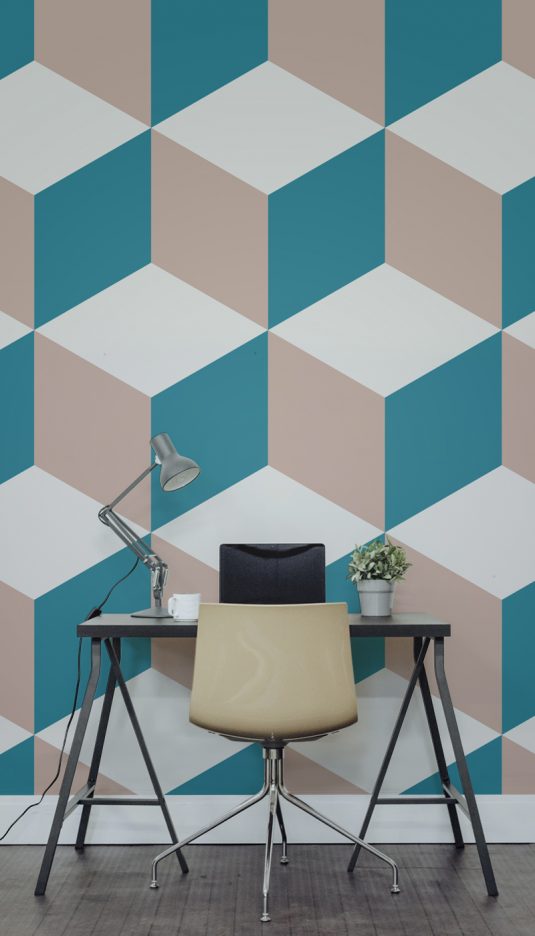 You want to do it yourself? Do not worry if you have a lack of artistic skills. This project is so easy. But, you should prepare first. You will need to choose a proper wall.  It can be a wall in your kitchen, bedroom, entryway, wherever you like to bring visual interest.
Next thing is deciding on the pattern. Choose one that will not make the space look visually "heavy". Make sure the pattern will not be covered with furniture. If you are doing a statement wall in your bedroom, the leave the wall surface around the bed in one color. Locate the fun pattern in the upper part, You can notice that on the examples.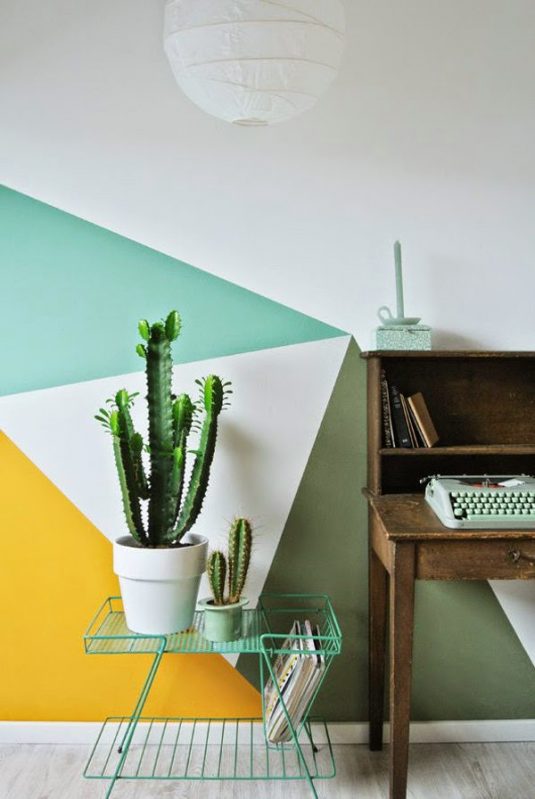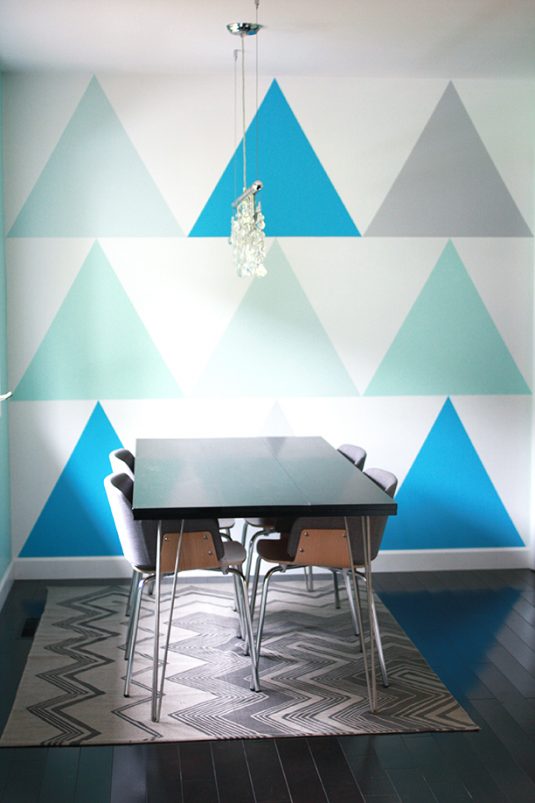 Choose a balanced color scheme that will look nice. Combine colors of the same family together so you get that harmony. Use duct tape to get clean and straight lines when you paint your wall.