Struggling with small space issues? Well, this can be a huge headache cause. You will want to make your space look and feel comfortable, and also look airy. Today I have something to help you with that. Check out these small dining room tips and see how to maximize the comfort!
See also:
Small Home Bar Ideas To Make Your Home More Welcoming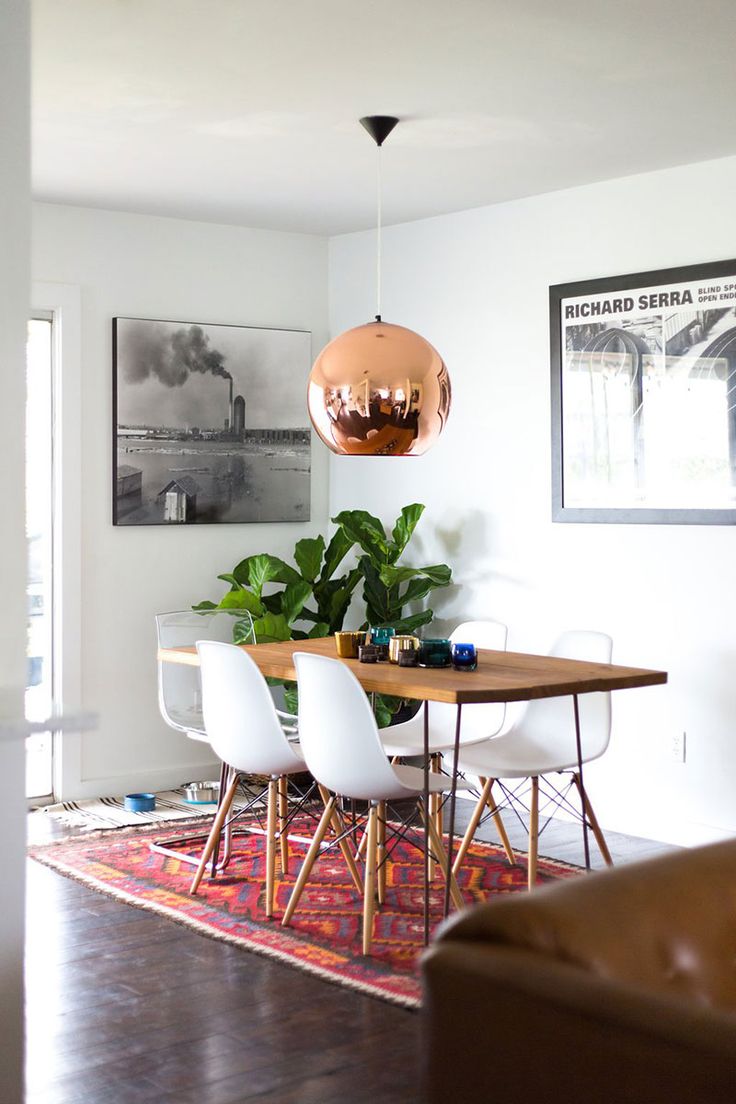 Your dining room is a space reserved for enjoying  a tasty meal and hang out with family and friends. It is a pleasant  space for relaxing. But, what when you lack space? Tiny rooms do not  necessarily have to mean lack of comfort. You can make any space look and feel comfortable by implementing a few tricks.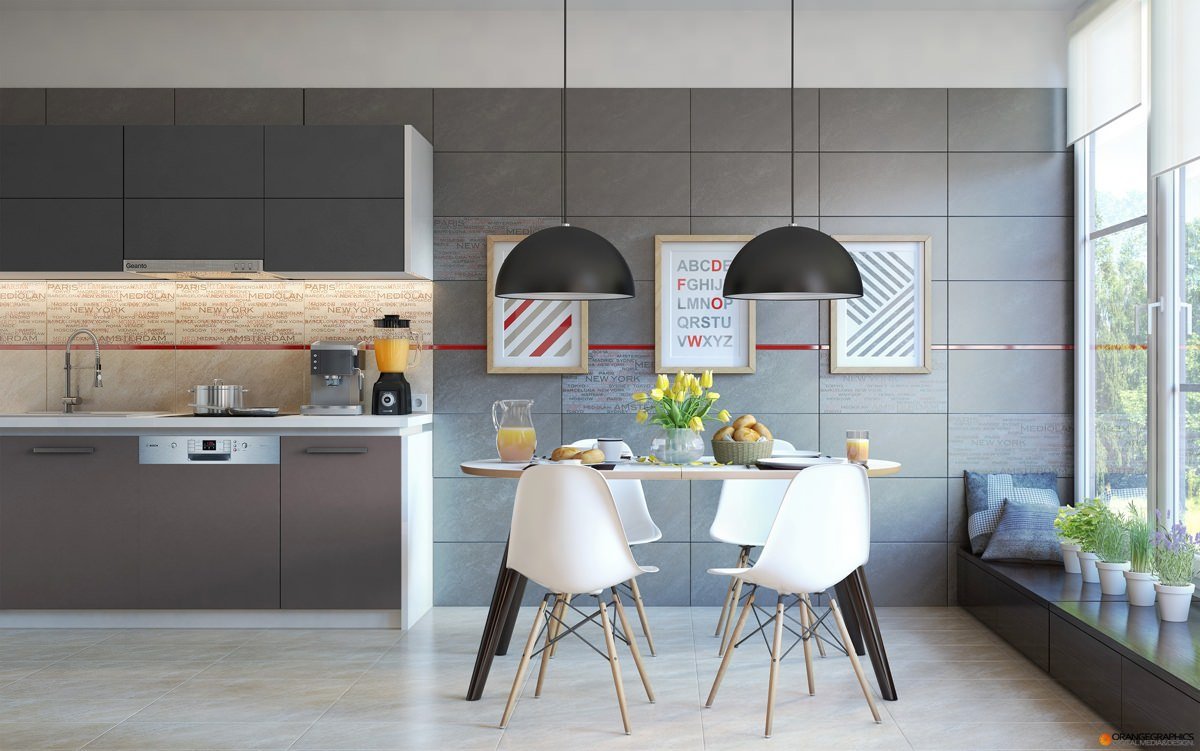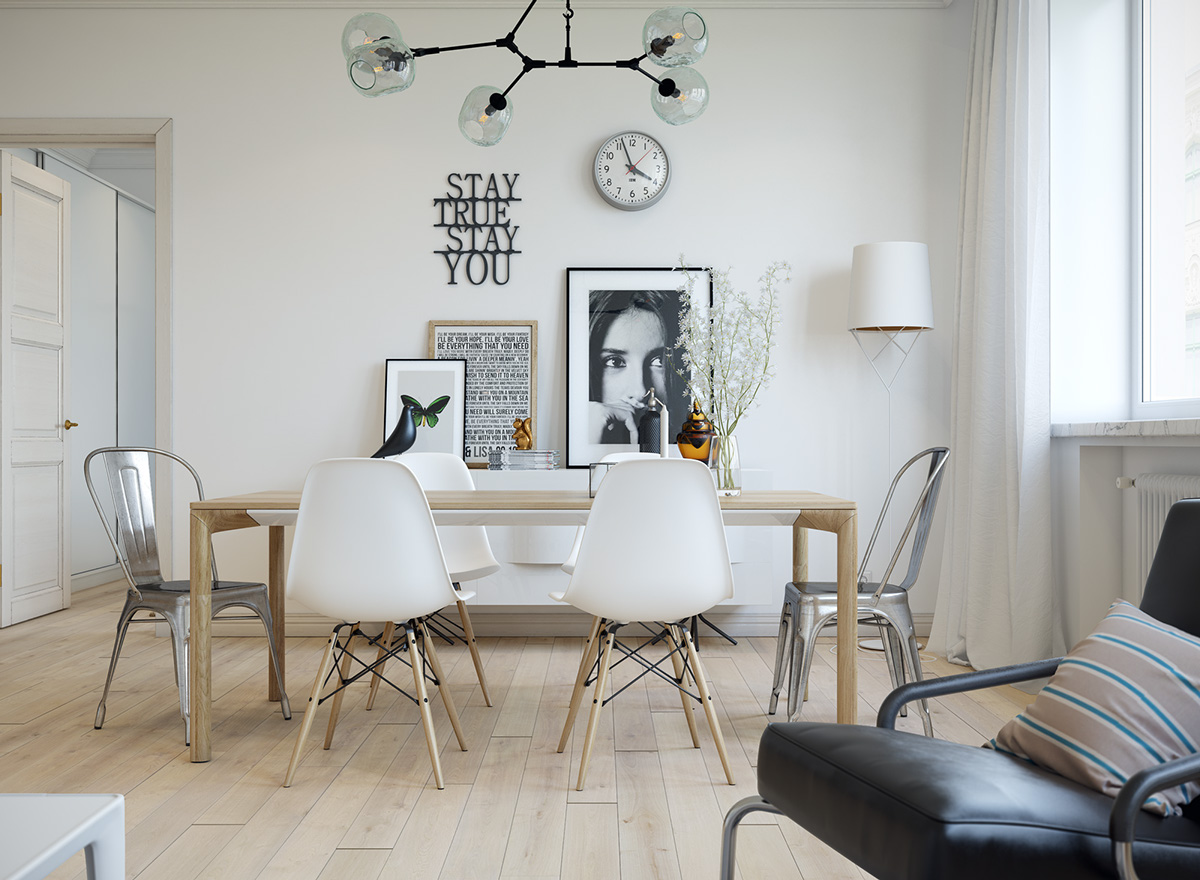 Go round
If you are dealing with small space, a round table should be your choice. it is pretty compact and can be squeezed into any corner. Plus, it can fit more people than an ordinary rectangular one.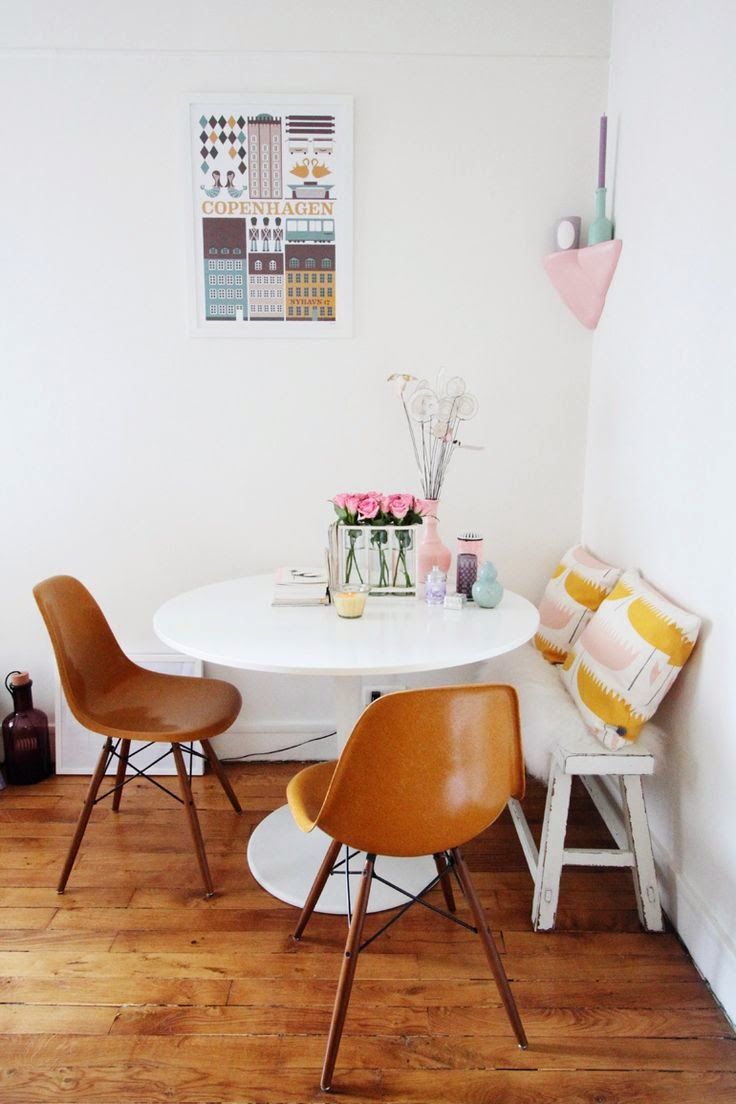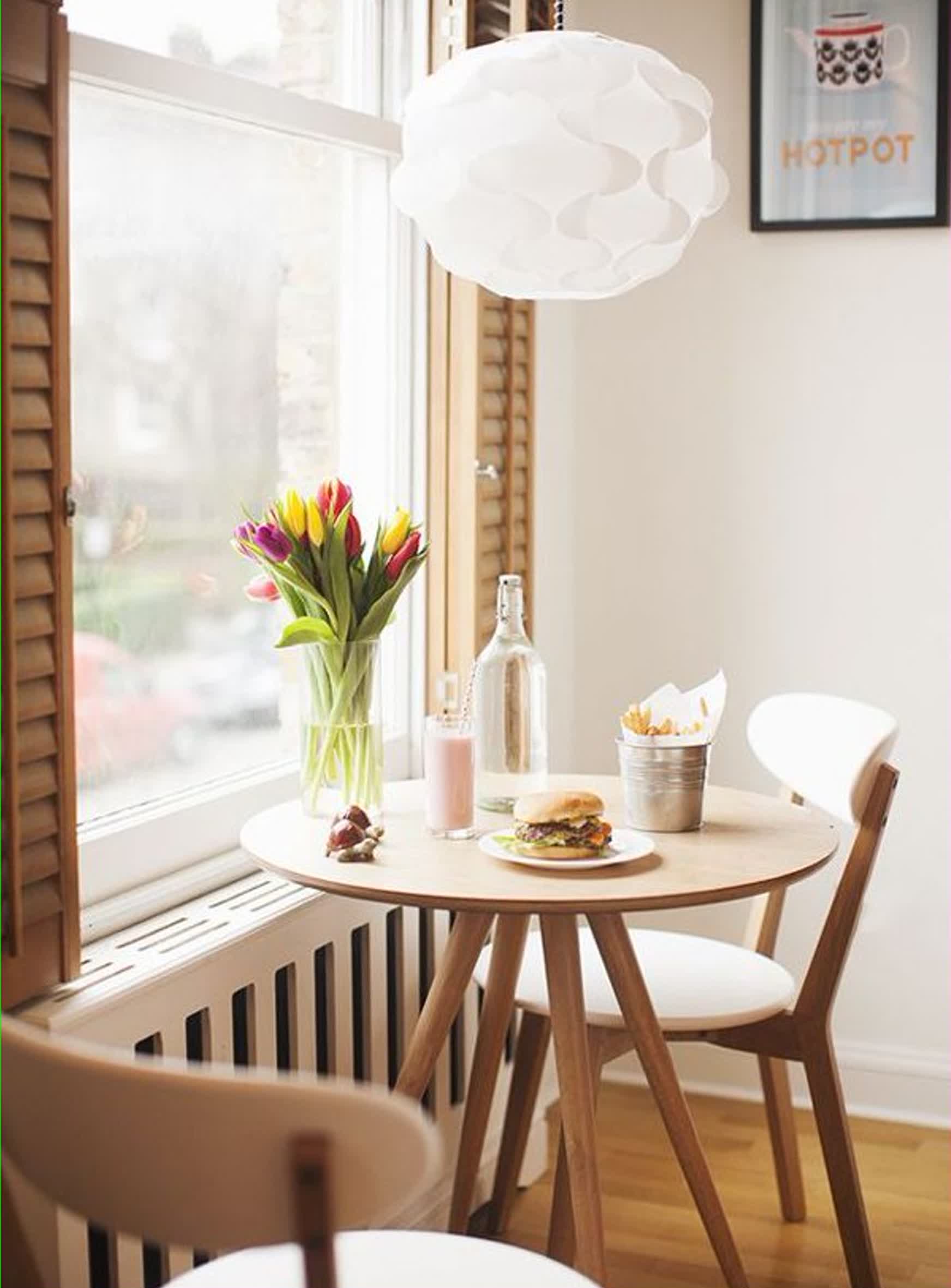 Use folding furniture
If your space is too small, then this is the ultimate trick to use the most of the space. Use folding furniture that can be put away any time you need more space in your home. You can also choose an expandable table, so you get more space if you have guests over.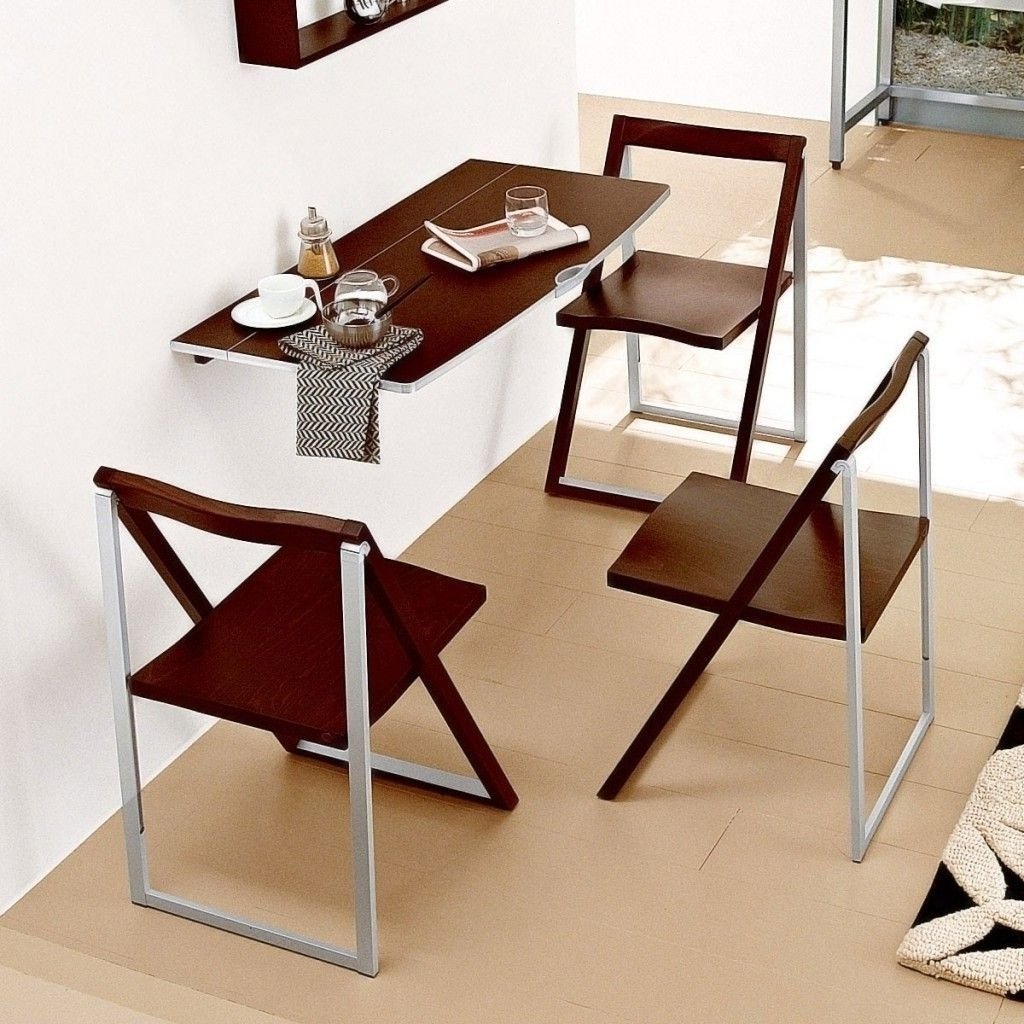 Bench
Getting a bench for your small dining room is an awesome idea. It won't take as much space, but it can fit more people. And it can be helpful too.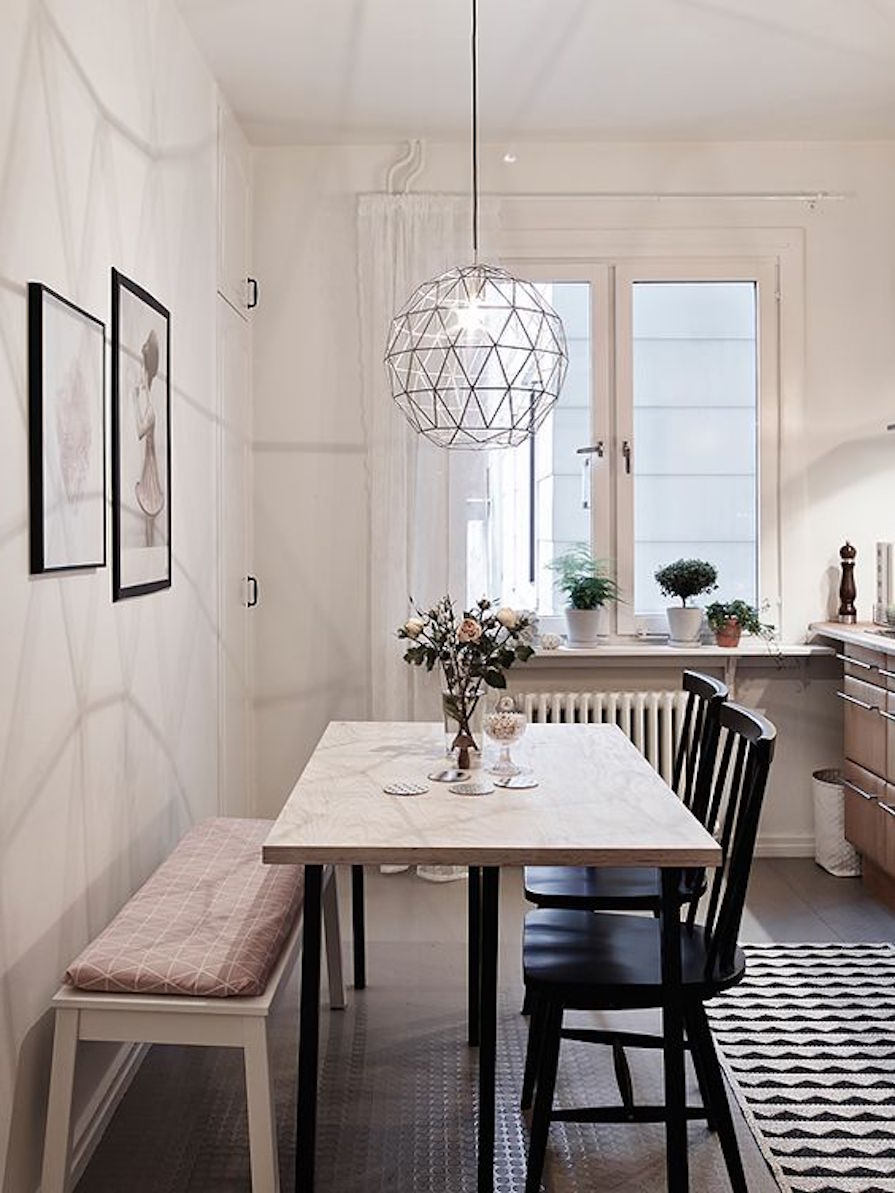 Banquette
Not sure on what type of seating to implement? Banquettes are a huge trend. The best thing about them is that they can fit in any corner of your home.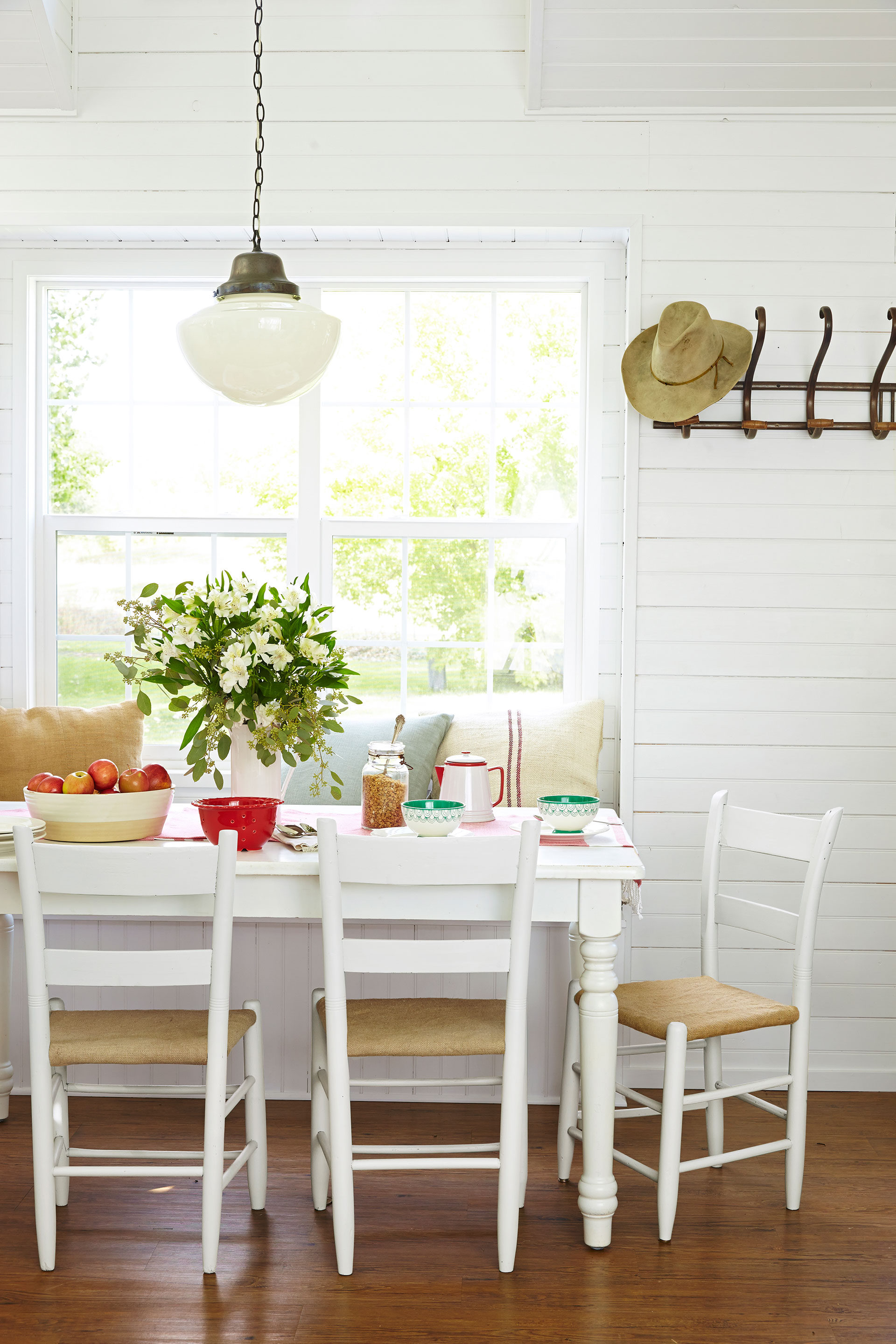 Light colors
Always select light color palette when designing your dining room. It will make the space feel bigger, and also it will be more airy. Neutrals can be a great choice here.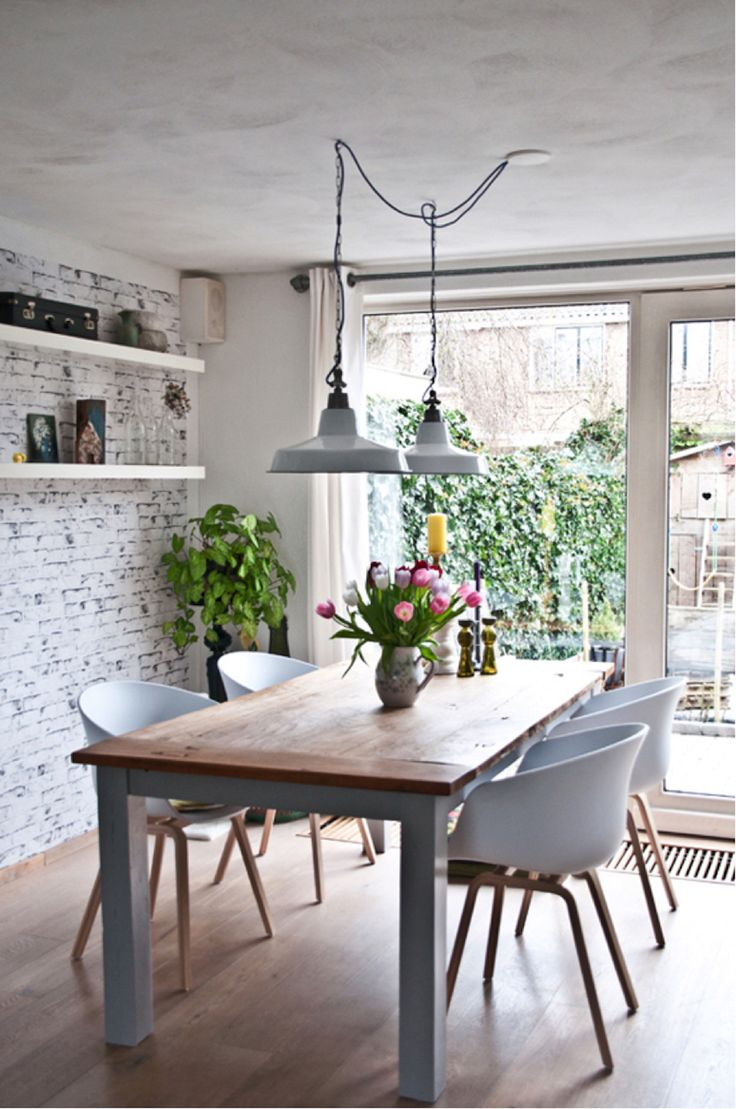 Tricks for narrow space
If you have a narrow room, then it is a problem. You should fit a table, and also have space for people to go around. In this case, use a rectangular table that will make it possible.