Are you ready for bringing something new in your home? Changes are always welcomed. And you don't have to put so much effort to do one. Today I have something interesting for you. A bar will be a nice addition for any home. Check out these small home bar ideas and get inspired!
See also:
The Easiest DIY Outdoor Bar Ideas For Your Summer Parties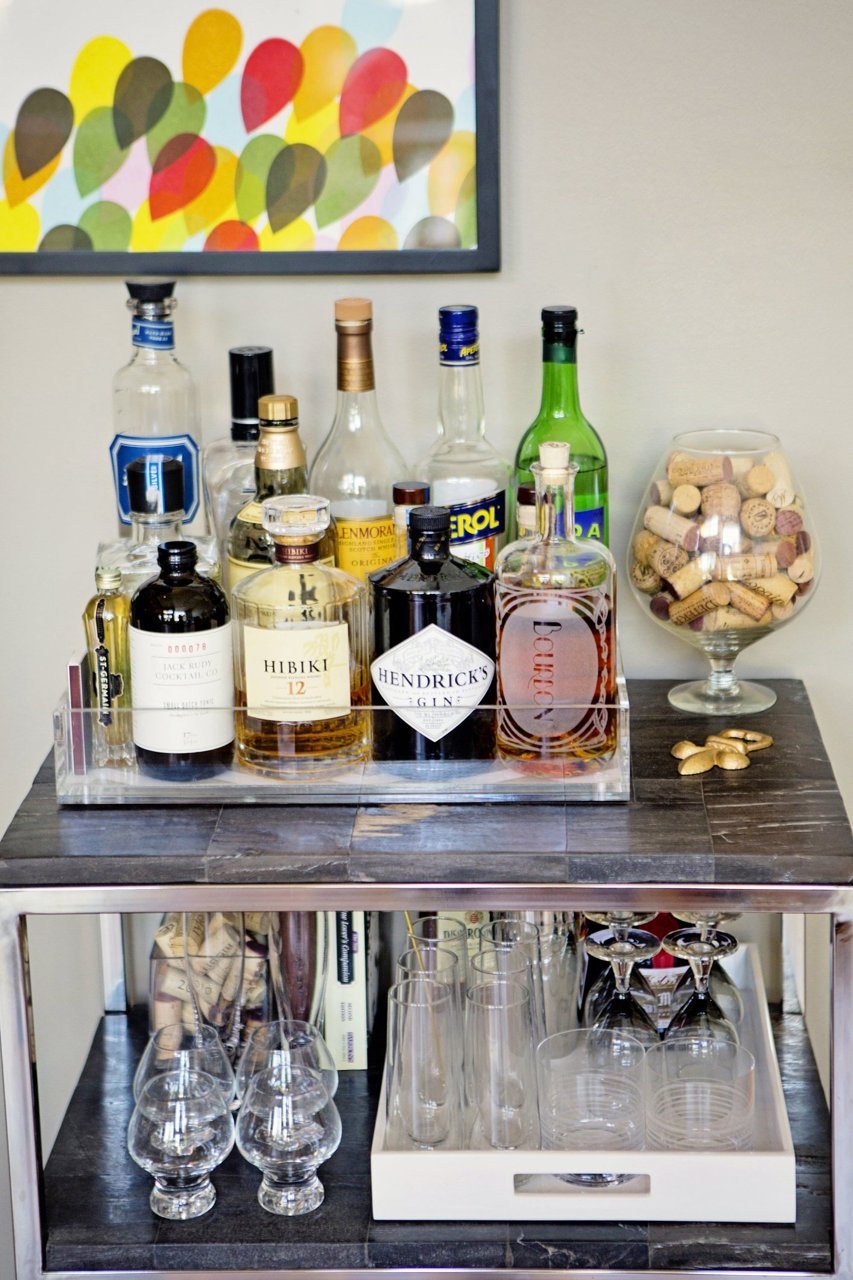 Seems like a home bar will be a nice idea to cheer up your home with. nothing will greet your guests as a glass of drink. Despite for it's functionality, your home bar will look so welcoming. And you will have all essentials in one place. Creating a home bar is so easy. And the best thing is that you do not have to spend too much money on it. These tips will be so helpful!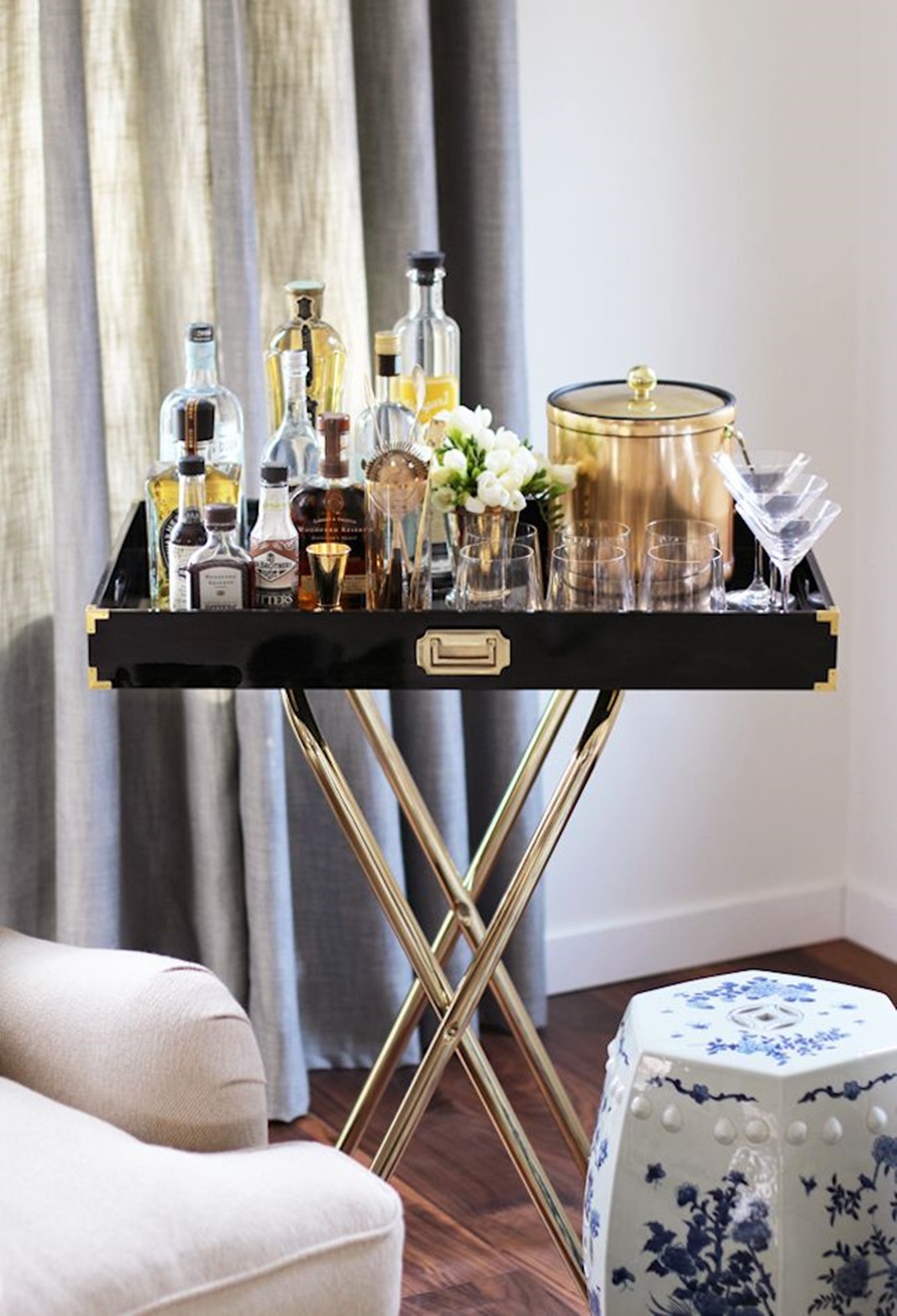 The essentials
The first thing you have to consider is where yo put your bar. Find a proper place for it, so you can move onto the next step: the way of displaying. If you think that you don't have so much space, go for a bar cart. It does not take much space, and you can move it anywhere where you need it. If you move your party outdoors, no problem.  And you can make it look stylish too!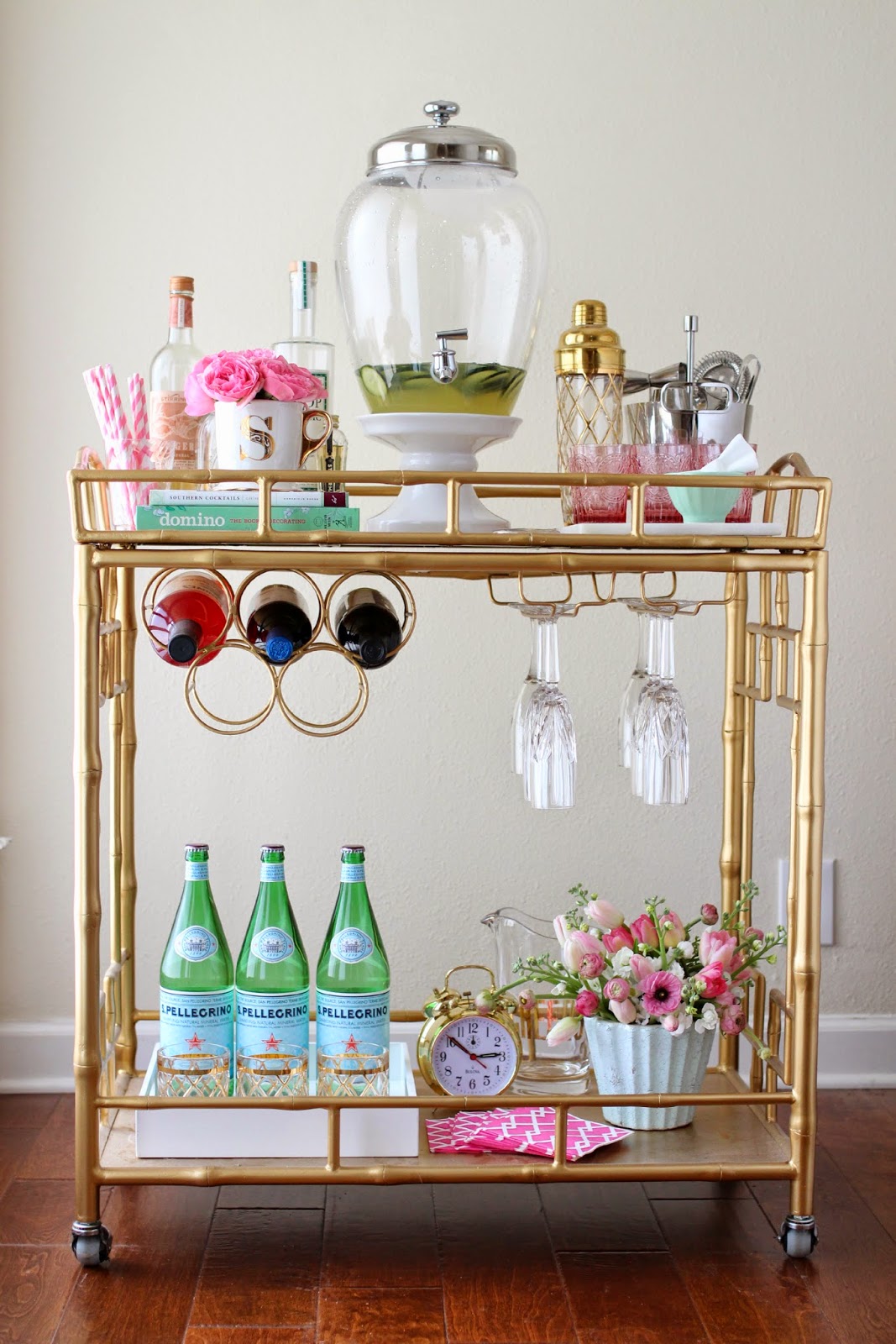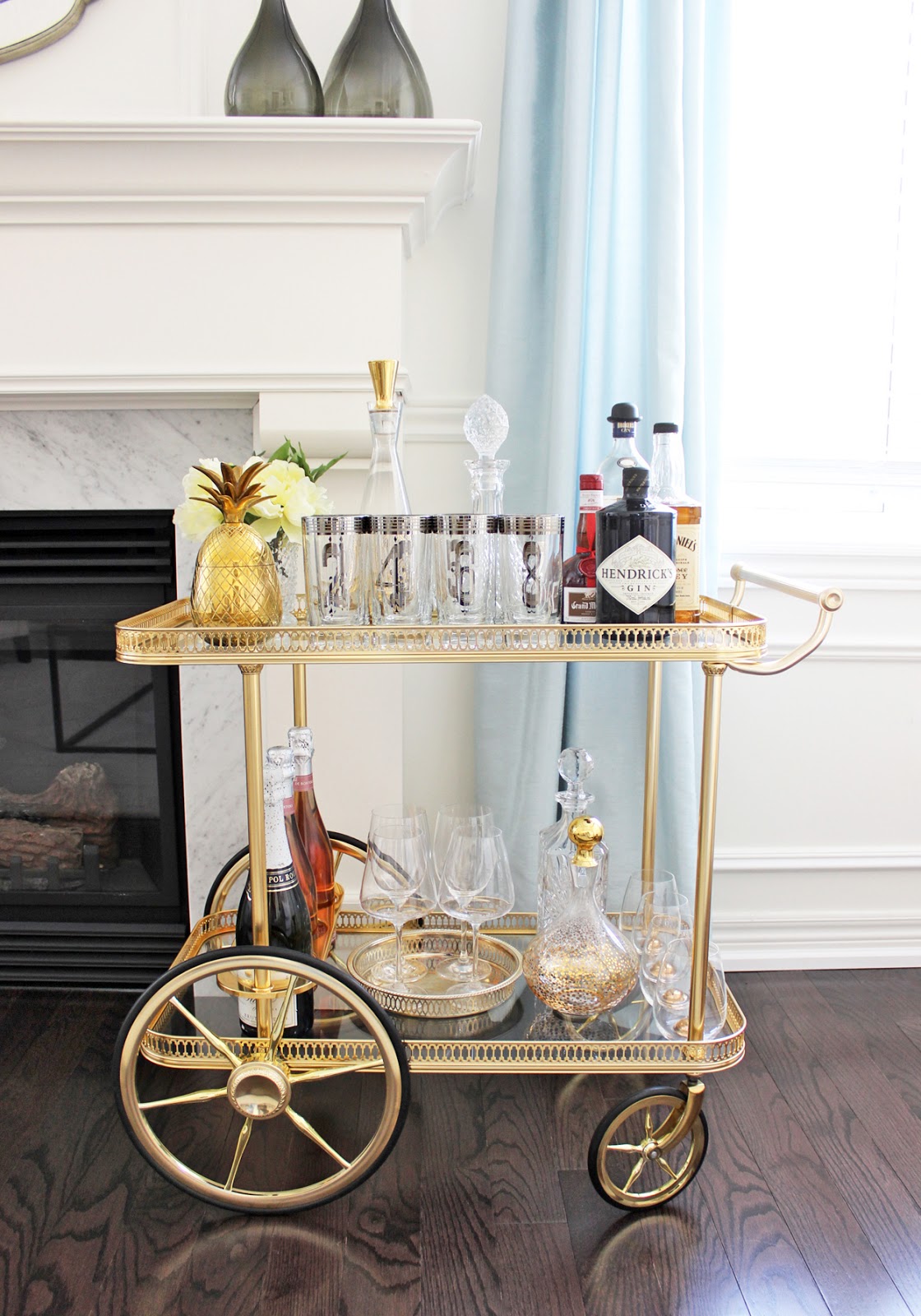 Another great idea for a home bar is placing floating shelves. You can store all your necessities there. Or, f you have the tiniest space you can use a tray. Organize your drinks on a decorative tray and call that your mini bar!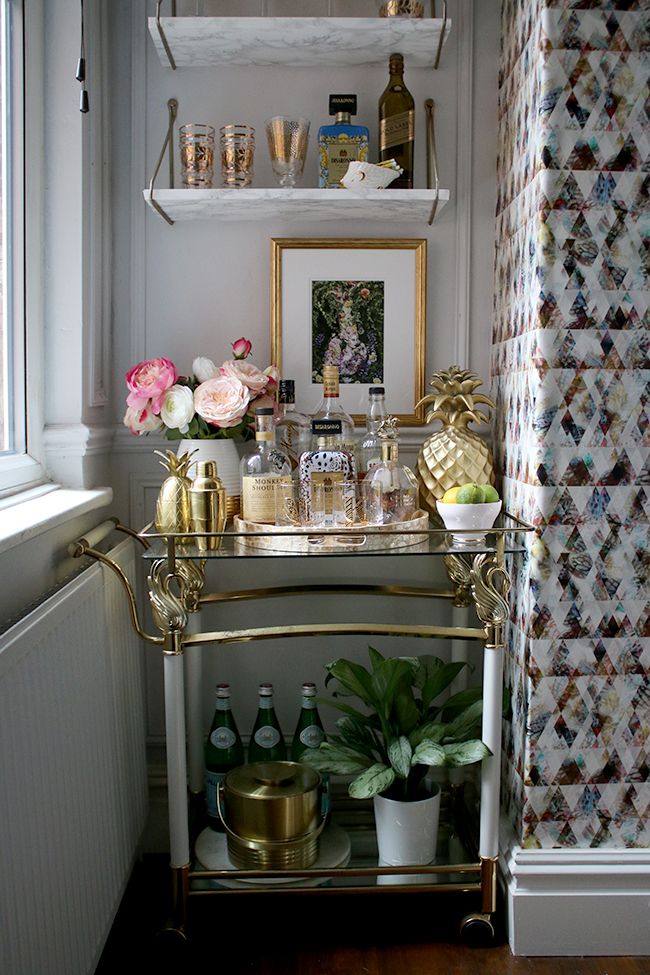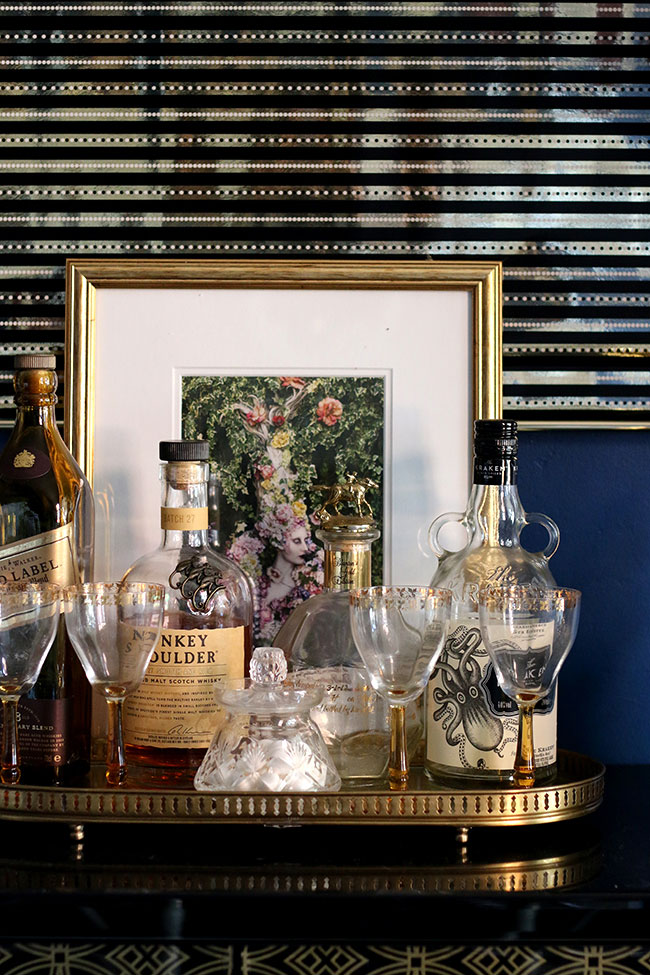 And it is time to decorate and style your home bar. Display some pretty liquor bottles. Also, do not forget to add your pretty set of glasses. And do not forget the details! Depending on the types of drinks that your small bar offers, add the details that go along with them. You can add a pretty looking shaker, ice cup, or umbrellas for decorating cocktails.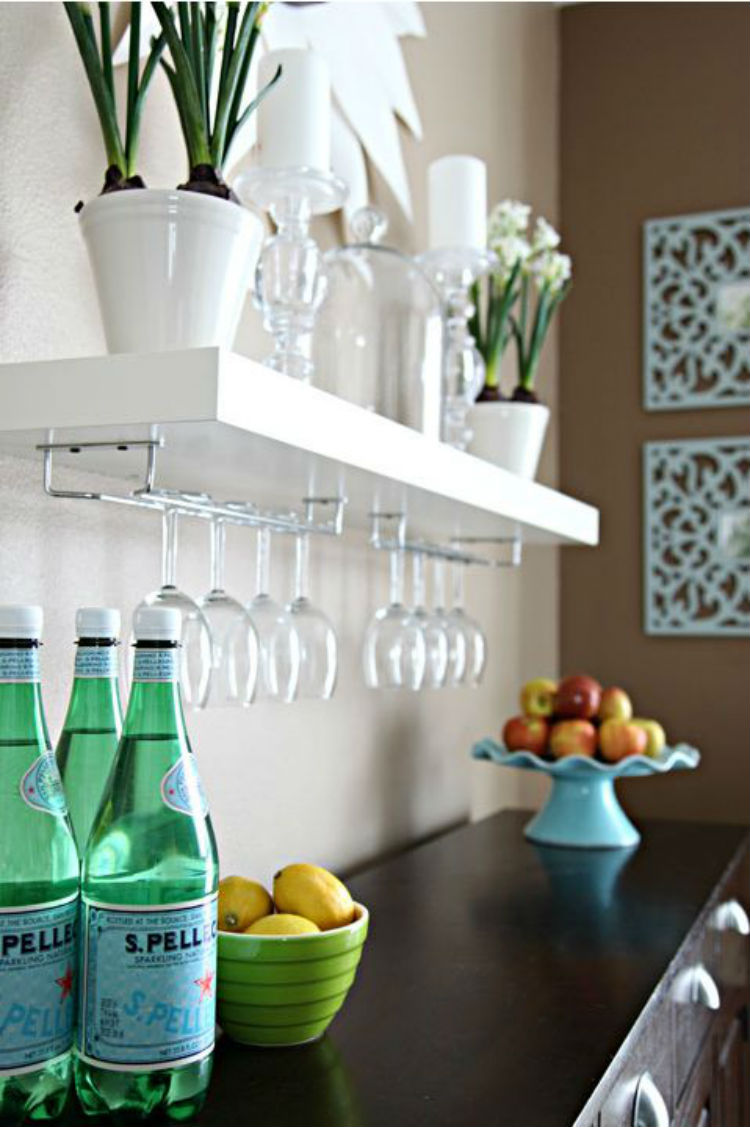 And when you have placed all the necessities, do not forget to decorate! To add a dash of style simply decorate with a vase, or an ornament. Remember to give dimension, bringing different height objects.