Did you know that the landscaping industry boasts $93 billion in sales every year? Over 1 million people are employed through a landscaping service.
The reason why landscaping generates so much money is that it's essential in the upkeep for any home that has land. Plus, a fascinating landscape evokes feelings of calm and happiness upon the arrival of one's home.
Landscaping also increases home value, sometimes as much as by 14%. Plus when plants and greenery are specifically and properly placed, you could save on cooling and heat by as much as 20%.
But if you're ready to hire a landscaping service, how do you know which one to call? 
Follow our tips to know what to look for and how to choose the best landscaping service for you.
Figure out What You Want
How big do you think the job will be? And how detailed do you want it? Before you call anyone, it's in your best interest to think about it and visualize what changes you want to see.
Are you more interested in a garden or a place to grow herbs for your dinner parties? Or are you thinking of installing an extravagant rock fountain in the center of your driveway?
Maybe it's a small job, and you just want to increase your curb appeal before you put your house on the market. Or maybe you'd like a rock wall to outline your property. Once you hone in on a general idea of what you want, it'll be easier to look for someone who specializes in those areas.
Ask Around and Make a List
Is there a neighbor who has a stone wall that takes your breath away? Do you have a friend with a flower garden that you could spend hours looking at?
If there are any jobs that you've seen and love, find out who did them. Ask around to see if anyone has any recommendations or warnings when it comes to who you should hire. That being said, be open-minded. Just like almost any other subject, opinions can be subjective.
Start a small list of suggestions for the best landscaping service. Do some research to see who services your area and add a few of your own to the list.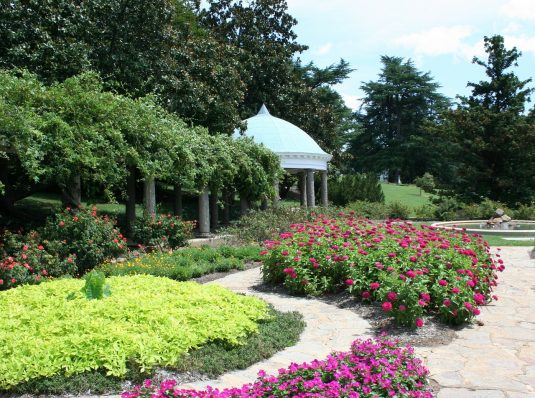 Make a Few Calls and Make Your Choice
There's no harm in calling around, especially if you're about to reach into your pockets to improve your home.
The first impression is everything. When you connect with a service, take note of how they communicate with you. Are they listening? Do they seem like they understand what it is that you want?
Are they creative? Are they excited? Do they seem willing to meet your needs and go above and beyond? If a neighbor recommends someone, but they seem aloof or disinterested in your project, give another place a call.
What Should You Look For in the Business?
Aside from thinking about the way a project manager communicates with you and recognizes what you want, there are things to look for about their business as well.
For example, how long have they been around? Any landscaping business that has been around for years should have examples of their work to show you. If they don't have an online portfolio, they should have photos of their work to show you in person or in-office. If they do have an online portfolio, you can see more here of what it should look like.
The best landscaping service should also be able to tell you what their main focus has been and what they excel at. Do they build beautiful fountains? Are they experts at building stone walls? Do they import in special plants or trees?
Are they registered with the Better Business Bureau? They should be. And if they are, what is their business' rating?
Look to see if they are members of any landscaping organizations or associations. Active members of the bigger picture community will be more inclined to care and consistently improve on their expertise.
Find out if they have a satisfaction guarantee and what their policy is if you want changes made or aren't happy with the work.
And lastly, ask for testimonials. All it takes is a few customers before you praising their work to know that they are legitimate and care about the results.
Look into Licensing and Insurance
Do not hire a landscaping contractor that doesn't have insurance. Any reputable one should. If they don't have their own insurance, you run the risk of being sued, should they get hurt. 
Plus, accidents happen. And should a tree fall on your home or a gas line get cut while they're working on your property, their insurance should be able to cover those costs.
Make sure they're properly licensed or bonded to do all the work necessary to create what you want. There are different levels of licensing, so each one covers specific things. Without proper licensing, it's possible that some of the work won't be covered.
Decide Whether You care About Green Practices
If you're concerned about the environment or contaminants on your property, hire a service that uses green landscaping practices and natural lawn care.
Look into what chemicals they use, if any. Be mindful of their plant selection and ask about their soil preparation. And lastly, ask what their water conservation methods are. 
Hire a Landscaping Service You Know You'll Be Happy With
Making the decision to improve the outer appearance of your property is very exciting. There is so much you can do to transform your property into the peaceful oasis or modern garden that you dream of.
As long as you do your research and hire a reputable landscaping service, you should be more than happy with the work that they do. And once you start improving your home, you won't be able to stop.
Do you want some budget-friendly home decorating ideas after spending money on the best landscaping service? Check out our blog for more info.