Hello  people! Are you ready for some great ideas for your kitchen? many of you probably have a collection of fine dishes that you keep for special occasions.In the meantime, these can be wonderful decor too. I was looking for a fabulous way to display my fancy dishes and make them the focal point. Among the few possibilities, I came across to glass-front kitchen cabinets. They just seem like the best solution if you want to bring style in your kitchen. So, check these great tips for styling yours!
See also:
Modern Kitchen Cabinets With Clever Space-Saving Features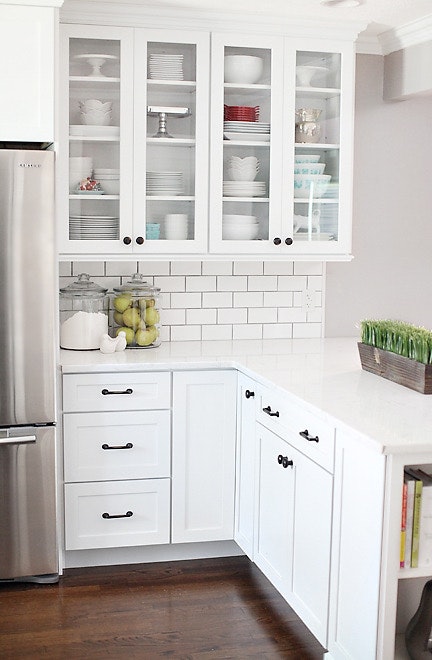 Glass cabinets are only for the brave ones. If these are your choice, it means that you are okay with having everything visible. On the other hand, glass cabinets are the best way to show off your collection. They are a good alternative to the open shelving system. The advantage of having glass cabinets is that you can display your favorite pieces and, in the same time protect them from gathering dust. This feature makes them the perfect choice for busy people. When you have everything visible, it means that you should do proper styling in order to make them look visually appealing. Randomly throwing a few plates is not a thing that will work here. So, read on and check the styling tips!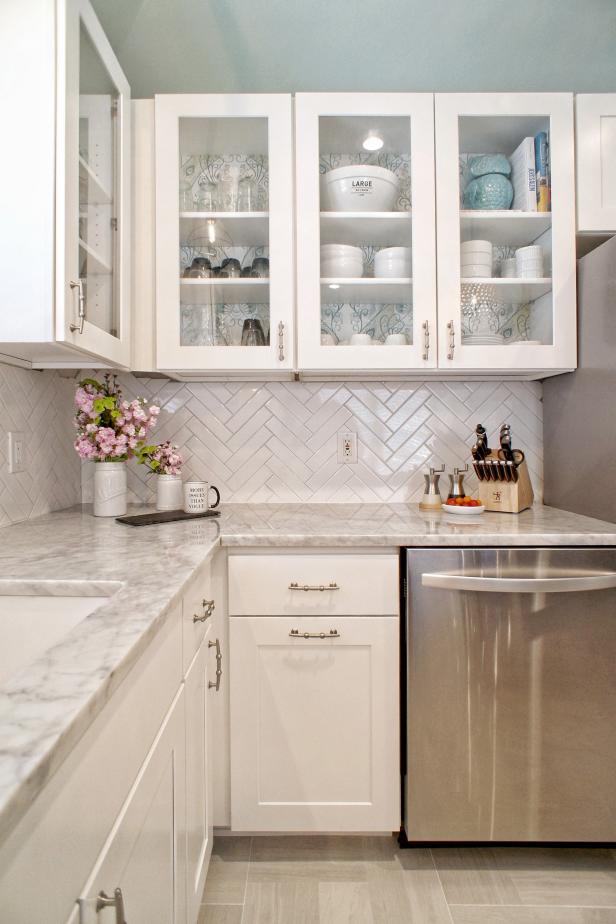 So, what is the most important thing that you should do? Display your best looking pieces. This is what the cabinets are for. You can show off your special occasion dinnerware. Keep off other things, like measuring cups and plastic dishes . They will only clutter your cabinets.
Play with height and size. If you want to make it more appealing, place smaller items in front of bigger ones. Always try to achieve visual balance when stacking things.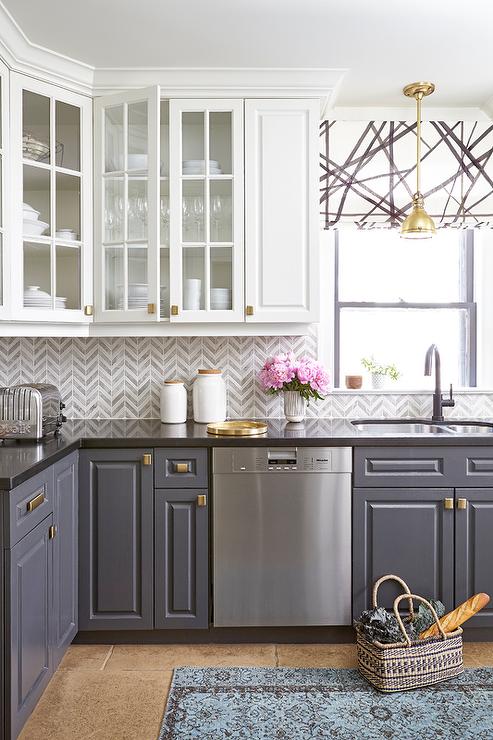 Feel free to add decor. Since the purpose of the cabinets is to get things seen, you can add some additional decor. Go for books or anything else that will fit in.
Use statement pieces. If you don't want your decor to look flat, despite for plates and glasses add something unusual. You can display a cake stand, or even a cool tea pot here.