hey there creative people! Are you ready for updating your home? Bringing small changes is so easy, but it can make a huge difference. And it can give a whole new look to a certain room. Today, I have some great ideas to show you. You will find them helpful if you want to decorate your bedroom. Check these Spectacular Ways To Decorate The Space Above The Bed!
See also:
Genius Small Wall Decor Ideas To Solve The Tiny Awkward Space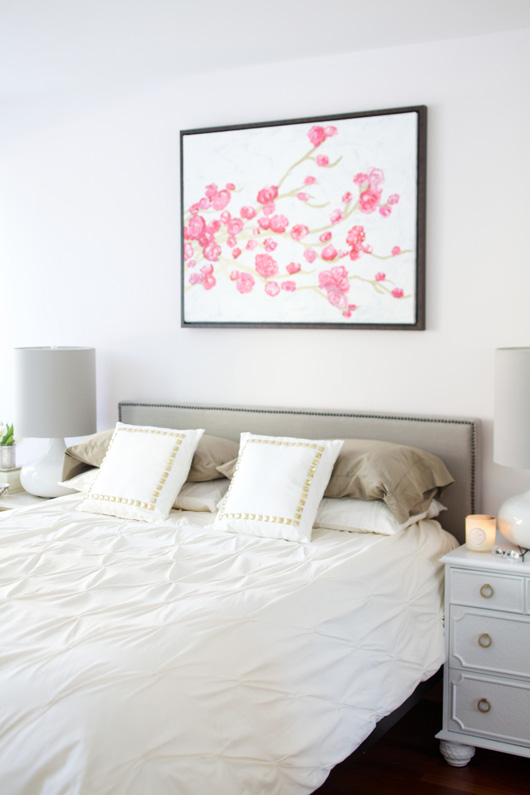 So, I was thinking that the empty wall above the bed looks kind of awkward. And leaving it empty like that is a bad idea. When the headboard is small, it leaves so much space that you can experiment with. So, what to decorate this empty wall with? Check this gallery!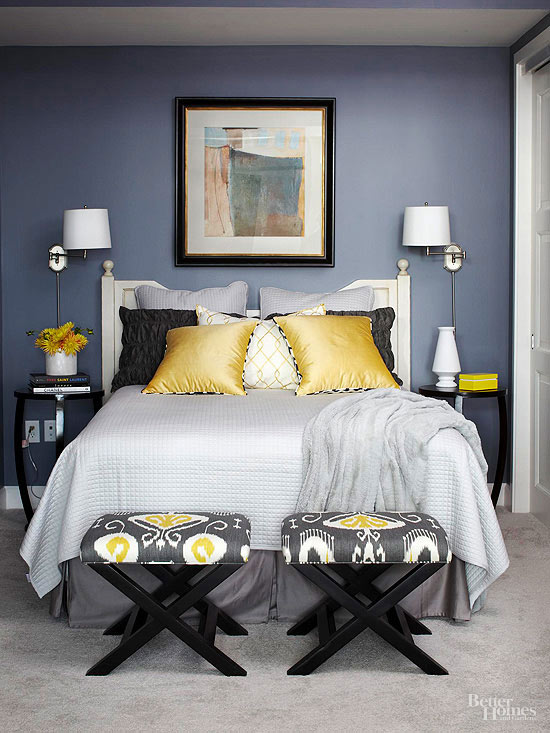 The easiest way to decorate this space is to display artwork. This is a great solution if you want to go for simplicity. And it is a great idea if you don't have so much space to work with. Hang artwork that has the same color scheme as your bedroom.
You can choose from so many different styles and sizes available. Even minimalist like this one will work.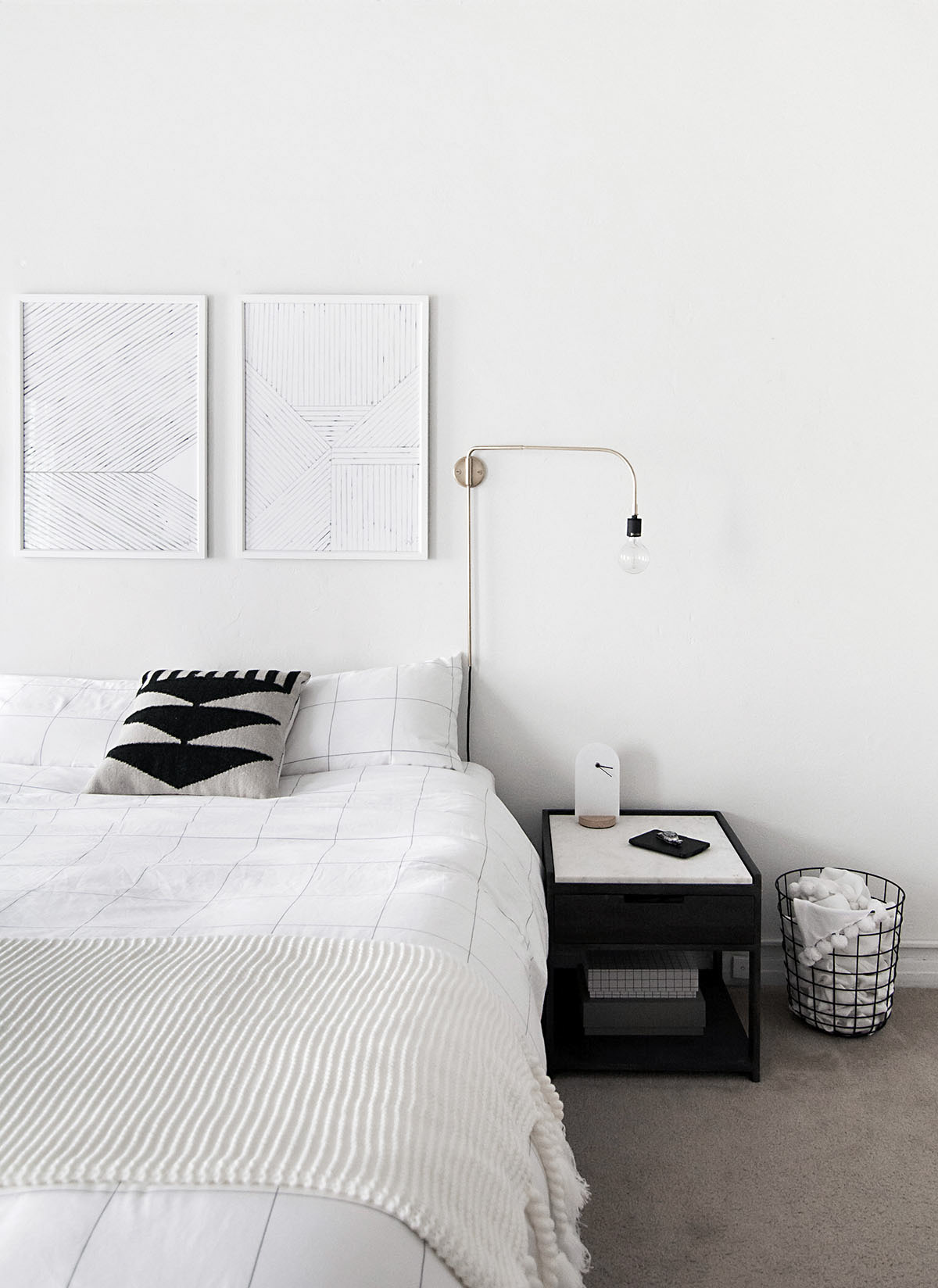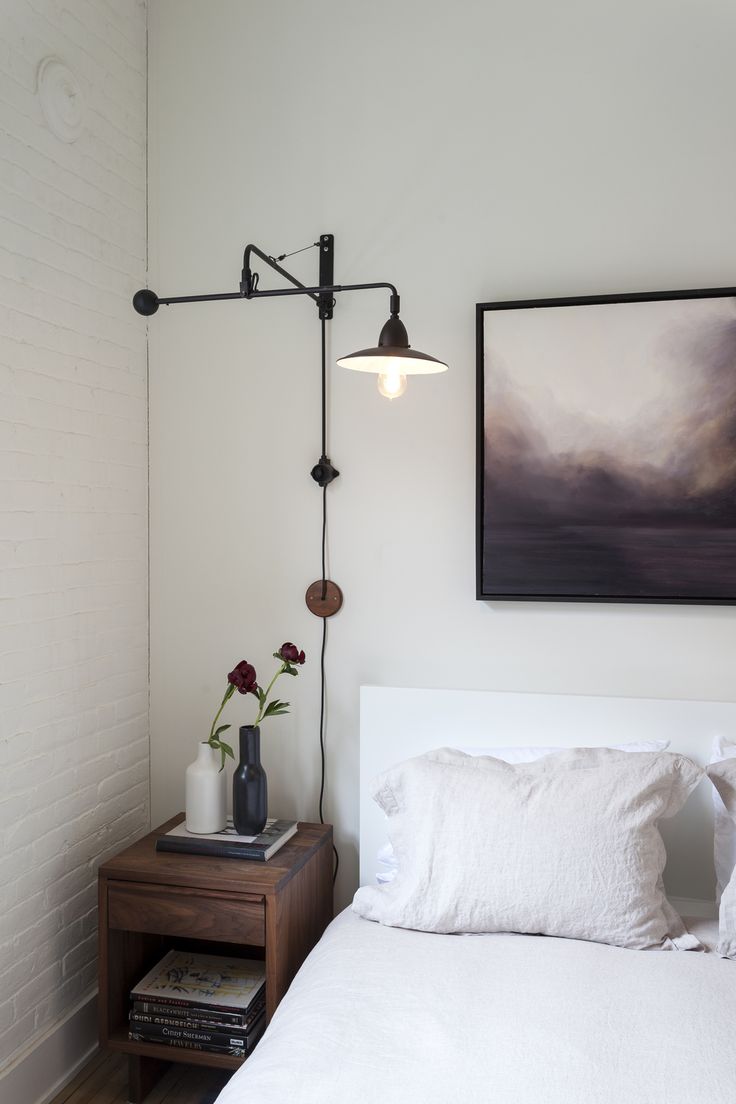 Looking for something more interesting?  Then, what do you think of the idea of having open shelving above the bed? This one is a great solution, especially for small bedrooms that need some extra storage space. But, this does not have to mean that you should not decorate. Feel free to style your shelves as you want.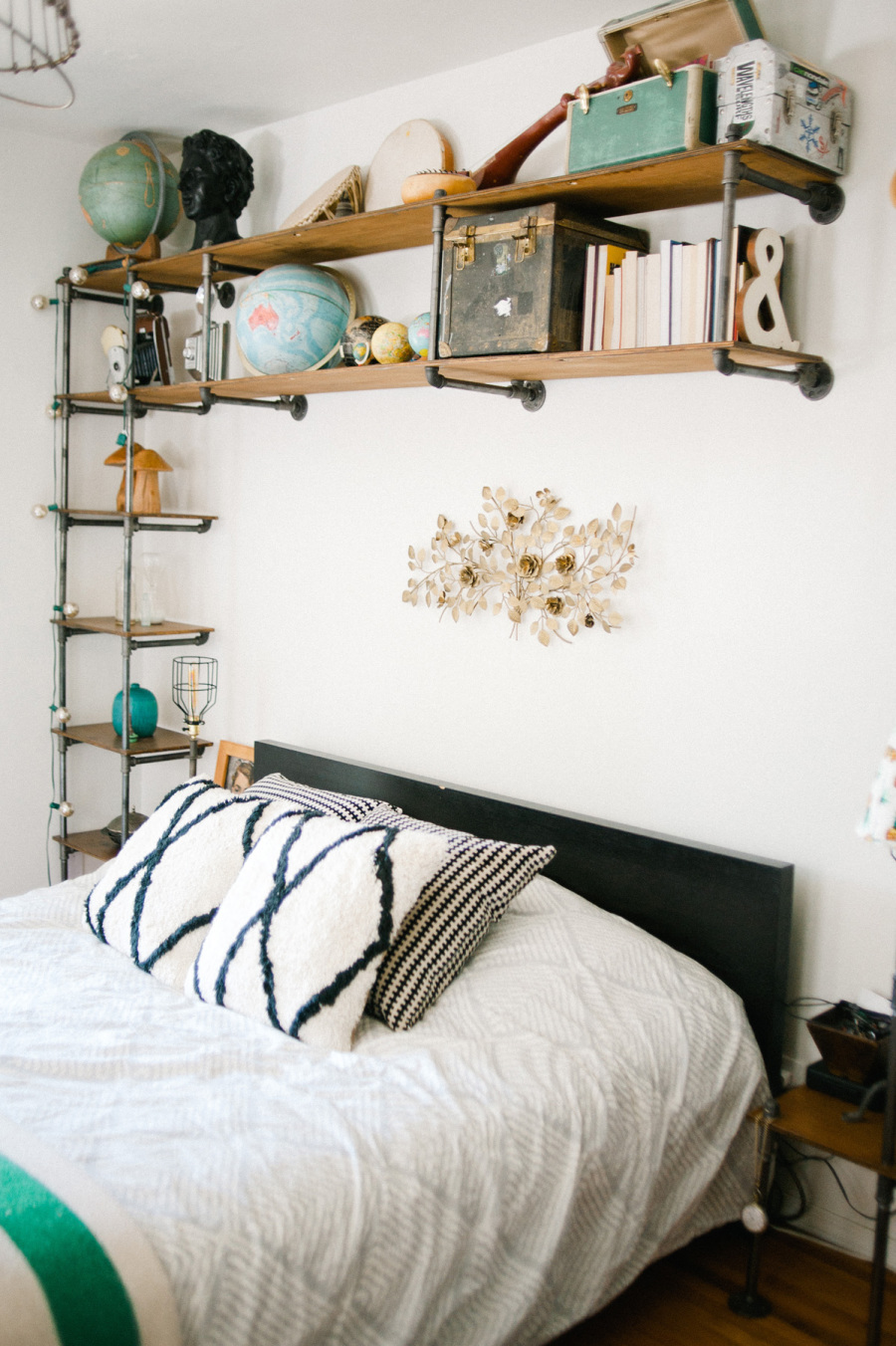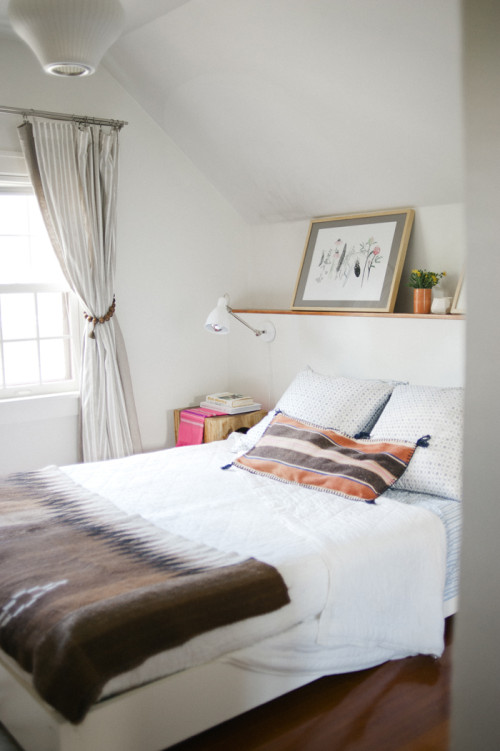 Open shelf can replace your nightstand too! You can place your lamp here. Add a few books too and you have all your necessities for your pre-bedtime activities!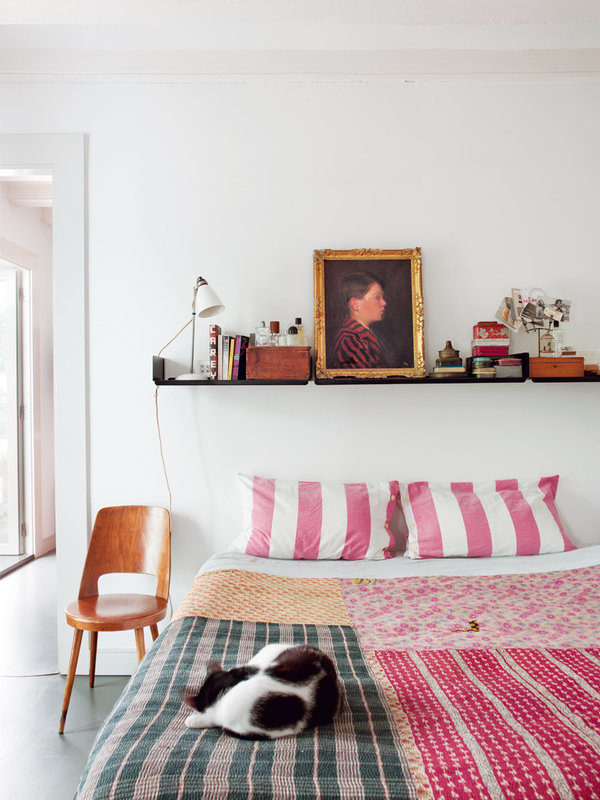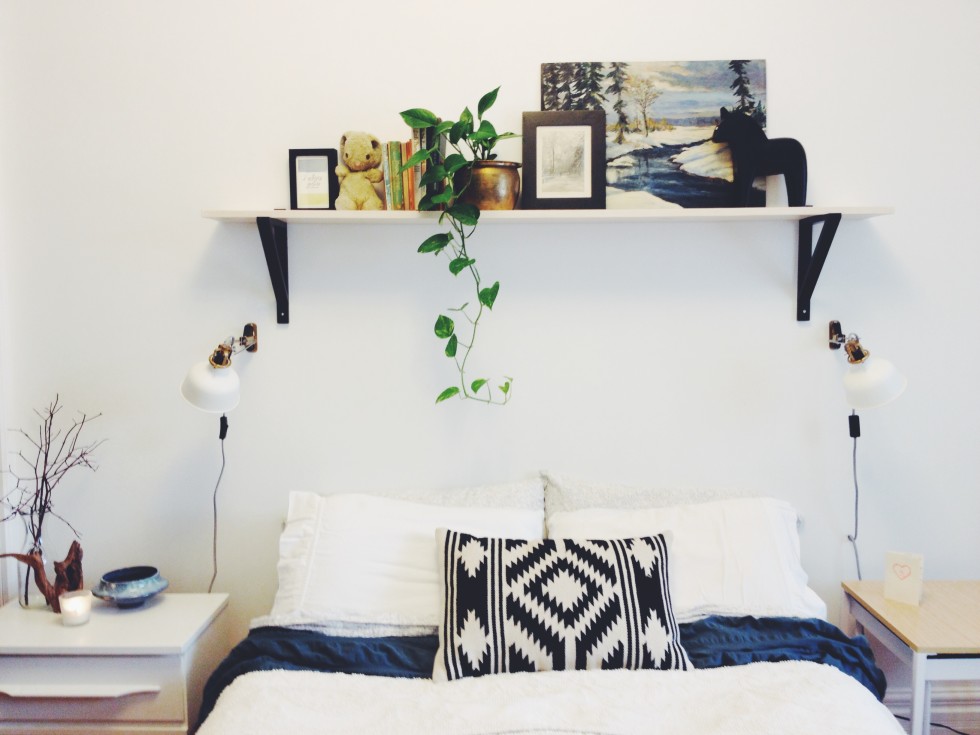 If these ones sound too mainstream for you, then you can go for some unexpected decorations! Feel free to add unique items that will bring personality and charm in the space. Mirrors with vintage frames seem like a nice option.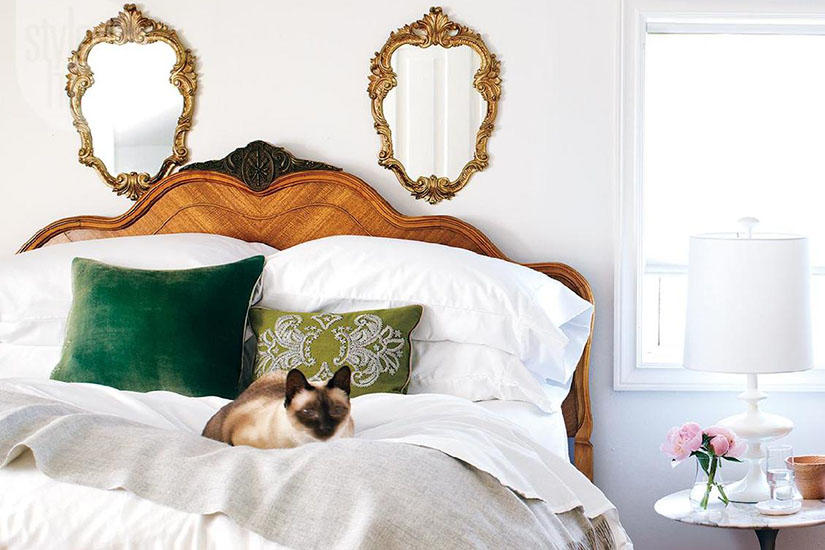 How about something that is not  expected to be seen in the bedroom? Like a collection of vintage plates? This is a cool trend for decorating walls, that you can also bring in the bedroom. Unusual, but looks so cool!