Good day people! Are you ready for some great ideas? Today's post is for the ladies. Every woman would love to have a Hollywood-style vanity in her room. This does not have to sound impossible to you. Check these important essentials and create the vanity of your dreams!
See also:
Affordable DIY Vanity Designs That Anyone Can Make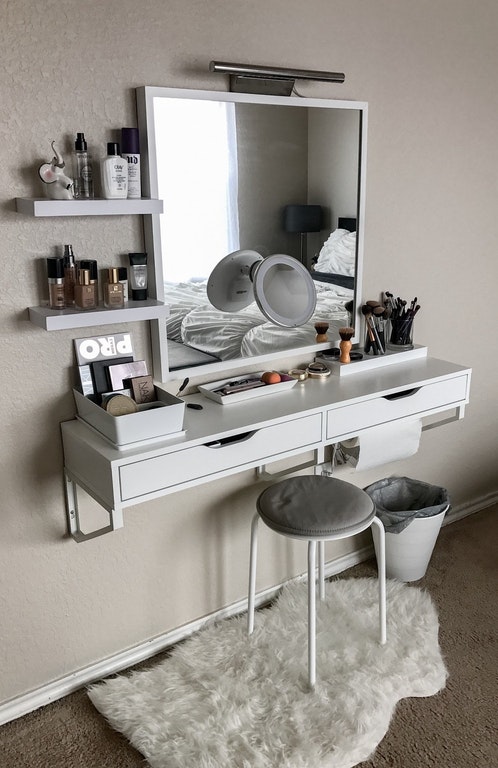 Large mirror
This is probably the most important thing. You will need an oversize mirror. Choose one in an interesting shape to bring out the style.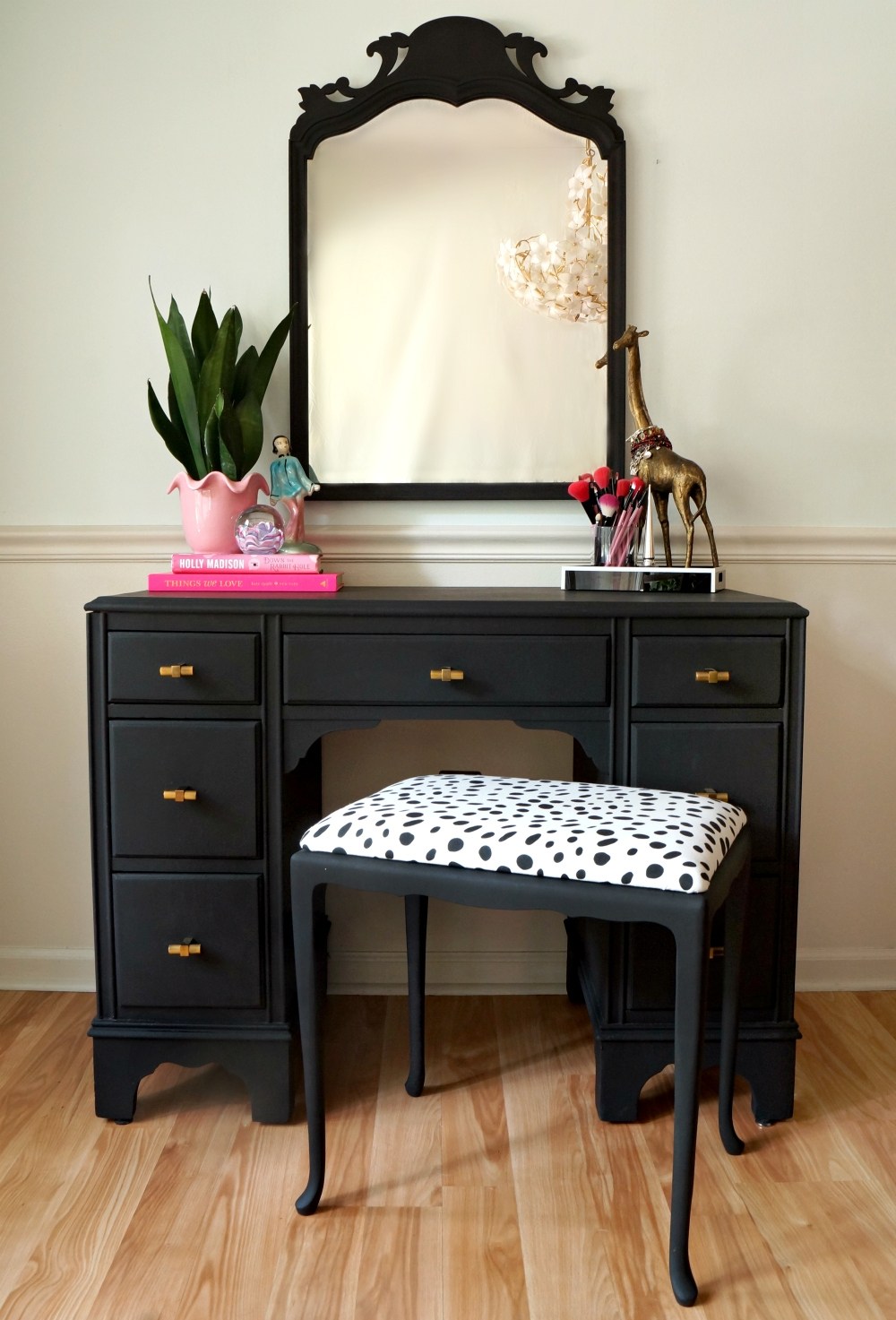 Tray for organization
Trays are a really smart trick for organizing that the professional designers swear by. Place a decorative tray and use it to store all the items that would otherwise clutter your vanity. Or, you can keep the essentials that you use every day, like perfume and a watch.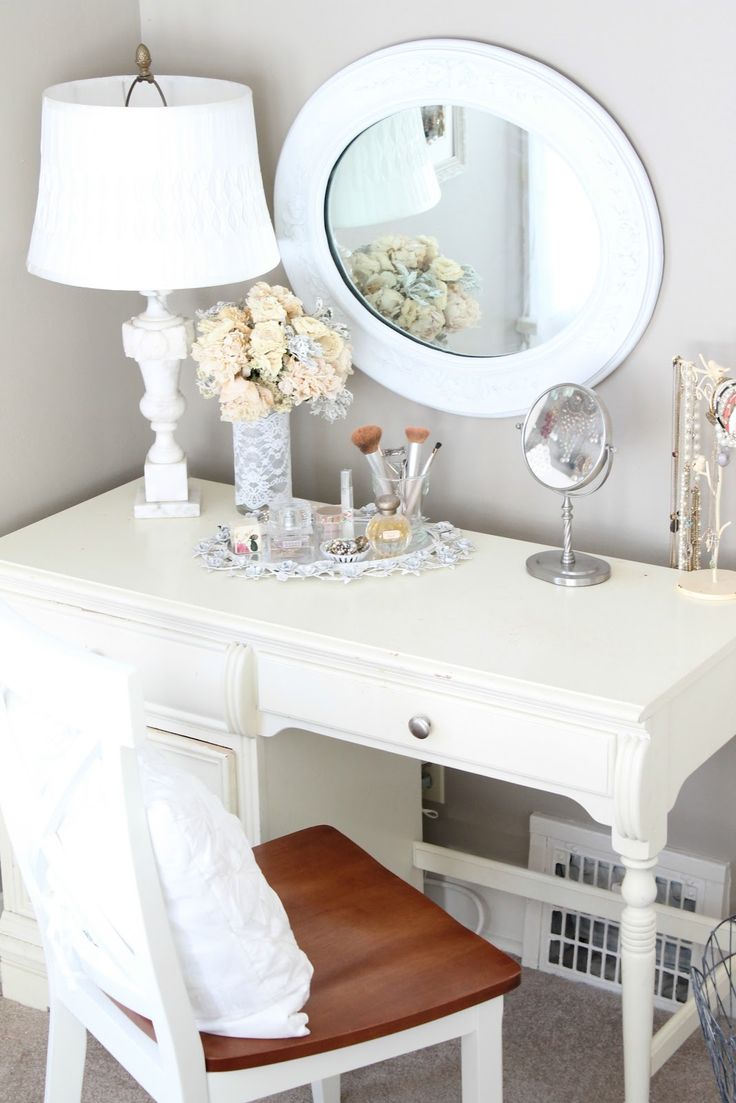 Stylish chair
Not only considered for the functionality, a stylish chair with well design will make your vanity pop. Carefully choose yours. You can go for a modern acrylic chair for a sleek look. Don't forget to add a fluffy pillow.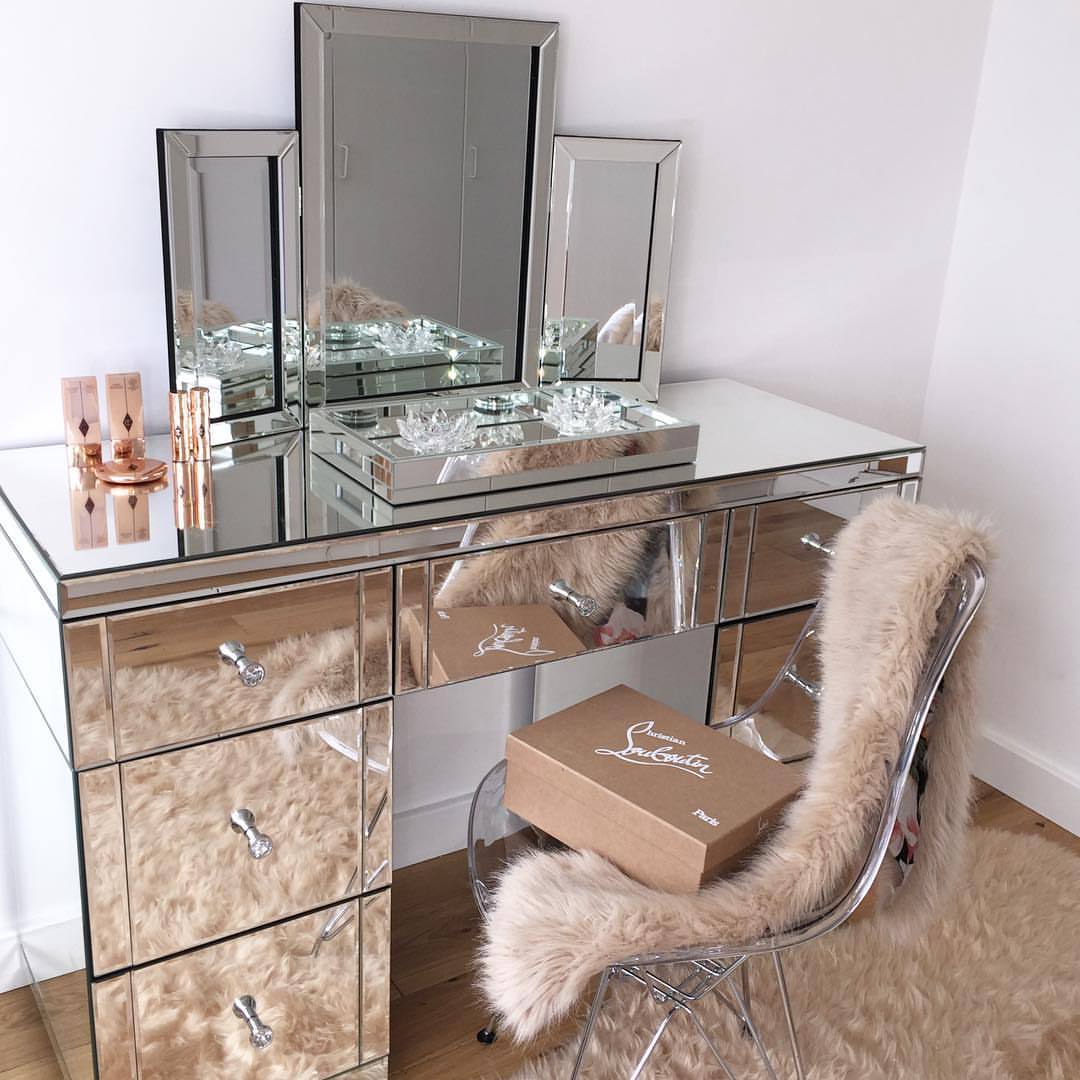 Brush holder
Having a brush holder will be really helpful. You will have access to the ones that you need. And they will be tidy too. You can use a stylish cup to hold you favorite makeup brushes.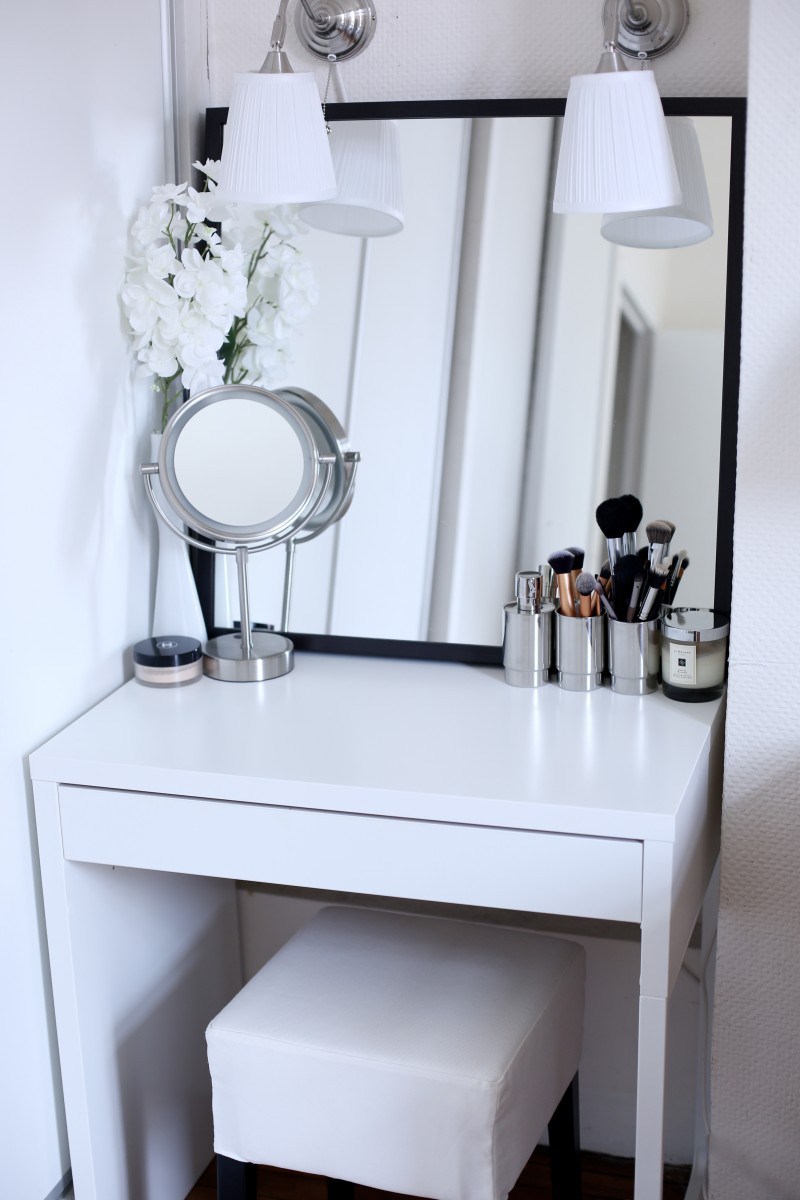 Small acrylic drawers
This one is definitely a must have! Acrylic drawers look awesome, and are so functional at the same time. You can keep your everyday makeup here, and grab it when you are in a hurry. They are transparent, so you can easily find what you need.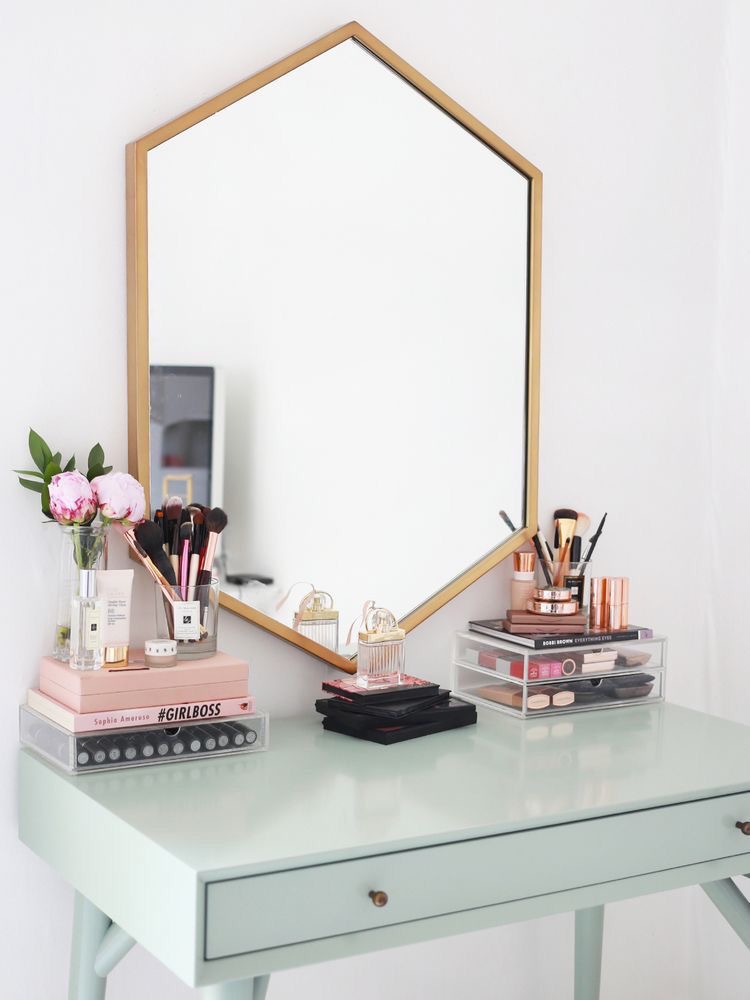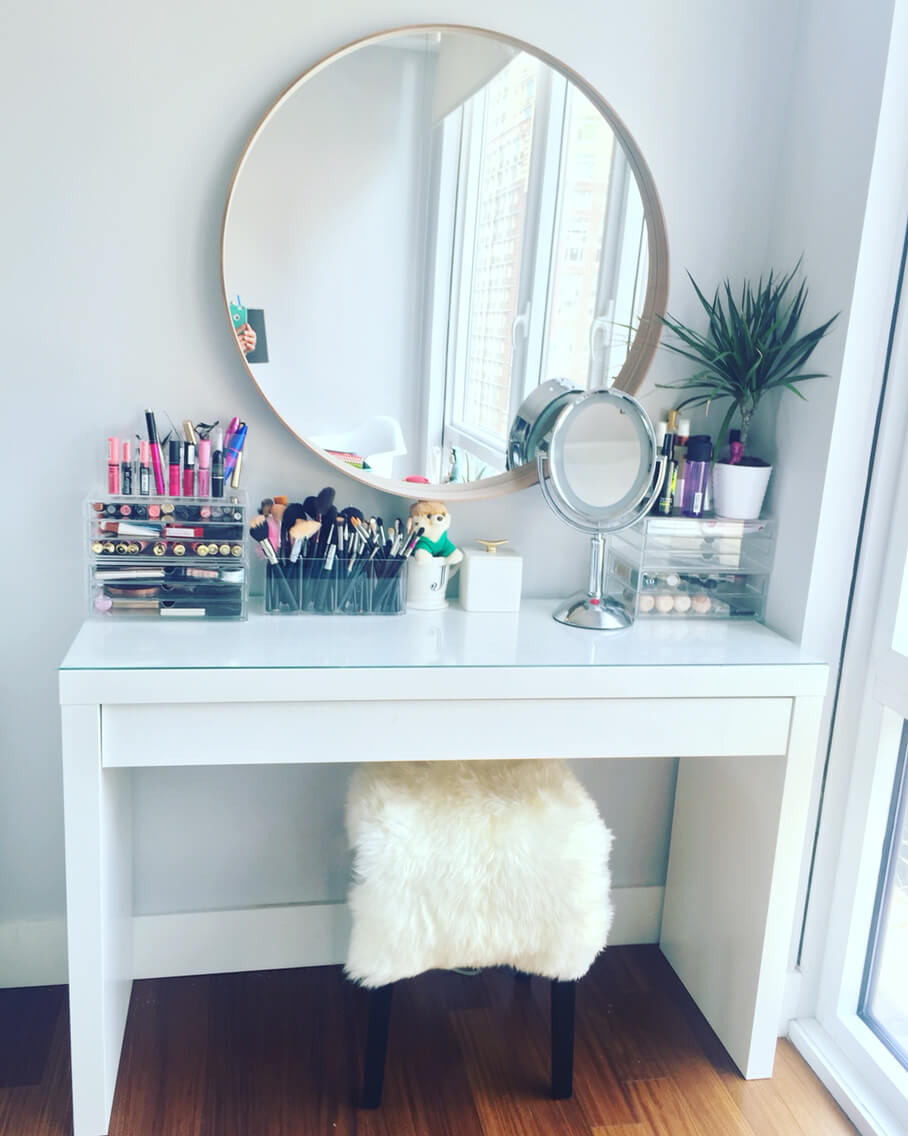 Additional lighting
This one is so important. Having a light source on your vanity is a nice idea, as you want high visibility. If the light source in the room is behind you, you won't be able to do your makeup. So, get a nice looking lamp as an addition to your vanity.