Good day ladies! Are you doing great today? I have a special post for you this time. I bet that you have lots of makeup. And you would love to have a beautiful vanity in your home. You think that buying is expensive? How about DIYing? You can make the perfect one for you without spending too much money. Check these affordable DIY vanity designs!
See also:
Rose Gold Decor For Bedroom That Every Lady Will Fall In Love With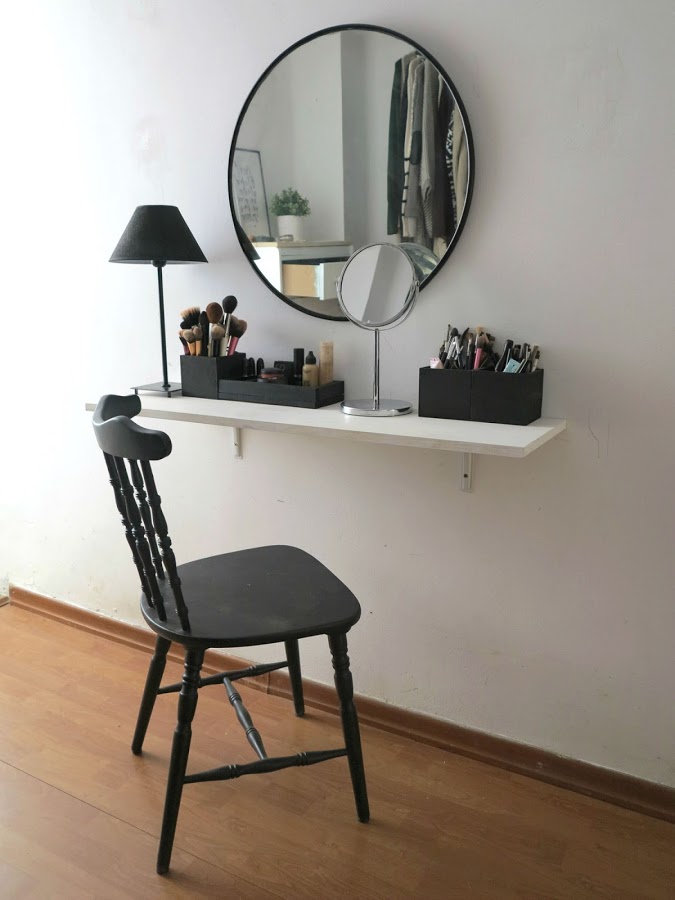 Vanity is a a lady's best friend. It is a place where you have all your necessities. And it will make the process of applying makeup easier and quicker. If you are missing a vanity in your home, then these ideas will definitely help you. You don't need to spend a whole fortune on it. And you can still have a stylish vanity !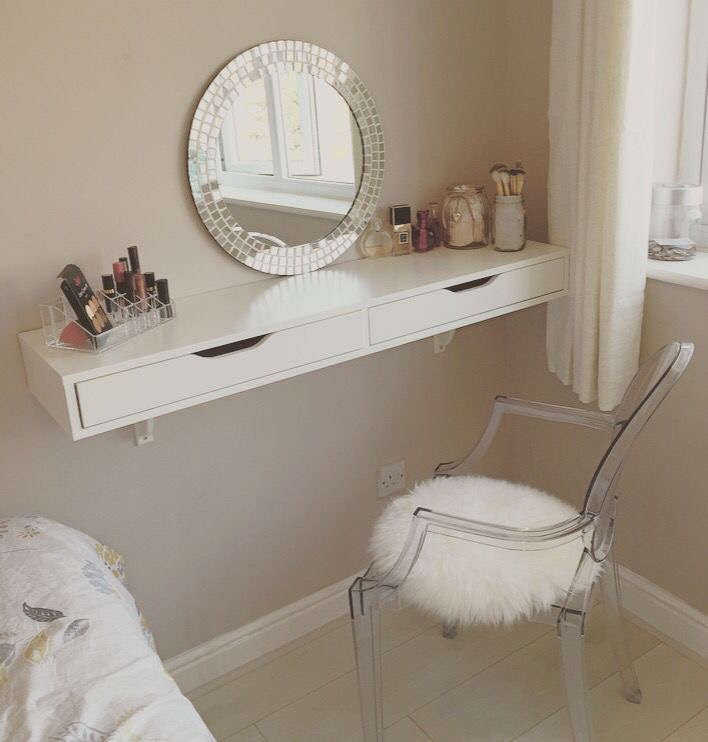 First, start with considering the space that you have. These ideas are perfect for small spaces. You can fit your vanity in any corner of your home. The smartest idea for your vanity design is the cheapest. You should place a floating shelf and one mirror. This is so simple, yet so functional. And you will need a cute chair too to finish the look.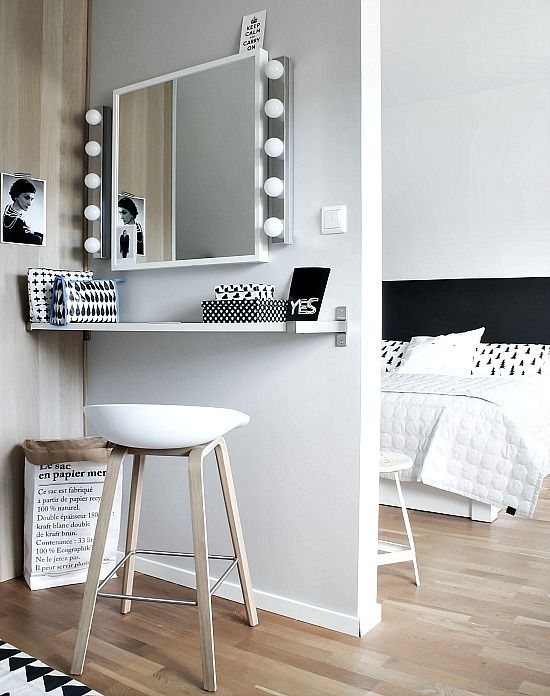 You can implement this smart design too. It has two shelves, the one is for storage. Use pretty and stylish looking boxes to store your makeup products.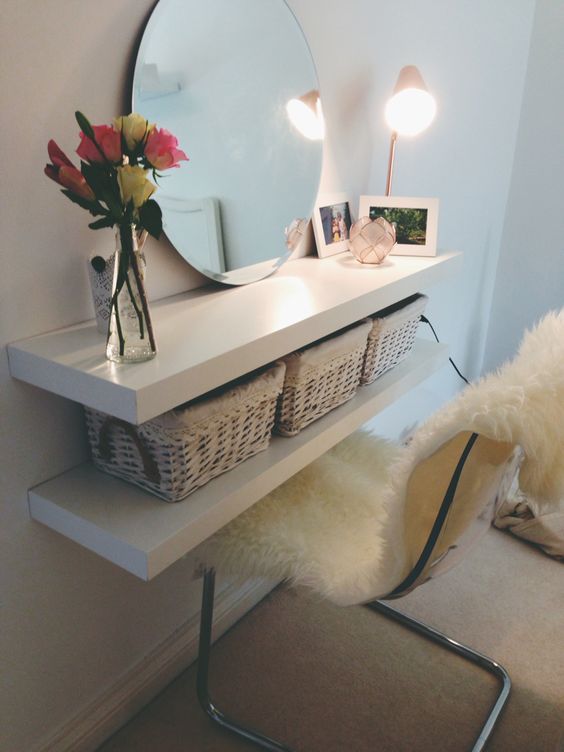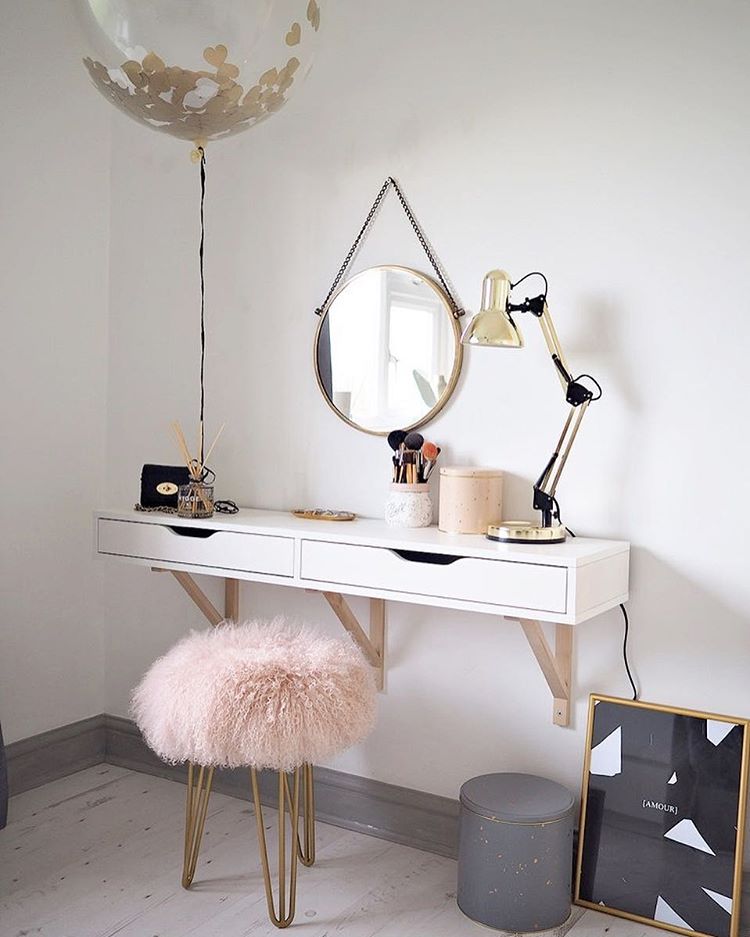 This will be the best vanity design ever. Include some fun decorations to make it look stylish. Also, do not forget to add an interesting chair that will make a statement.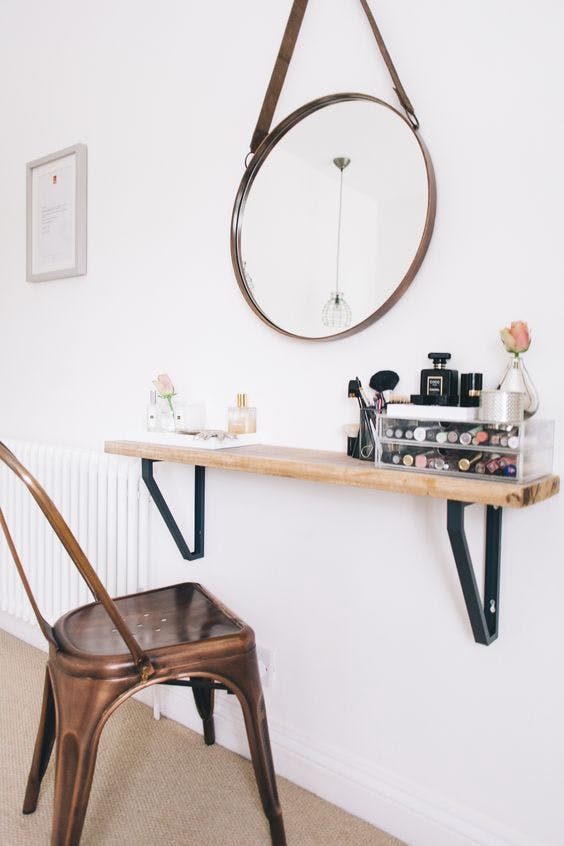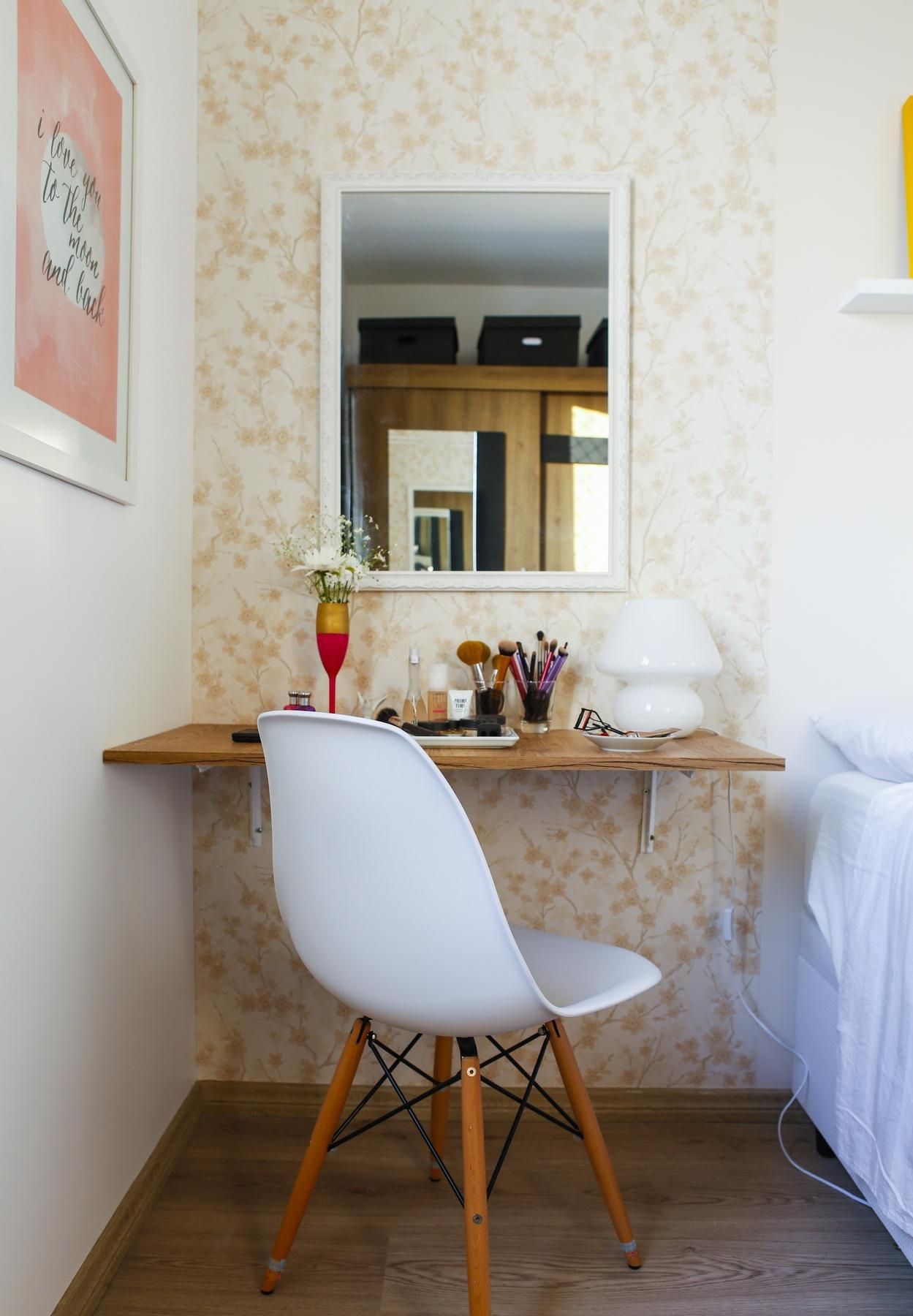 Another must have for your vanity is a dazzling mirror. It will give your vanity the ultimate stylish look.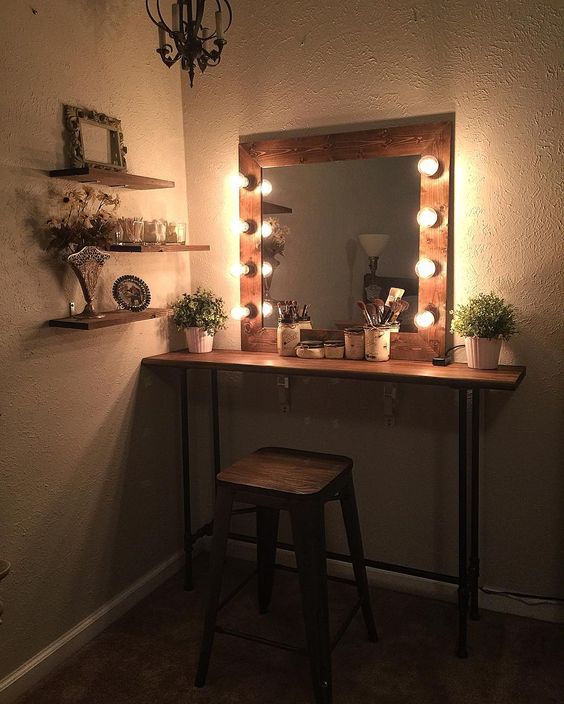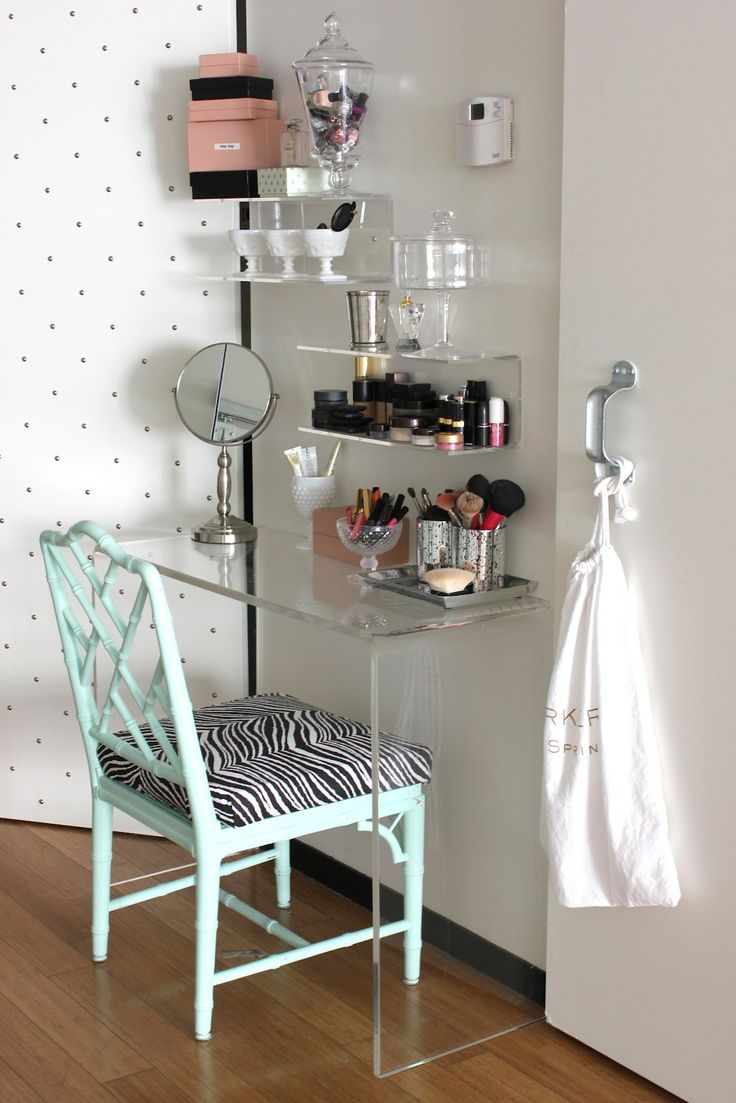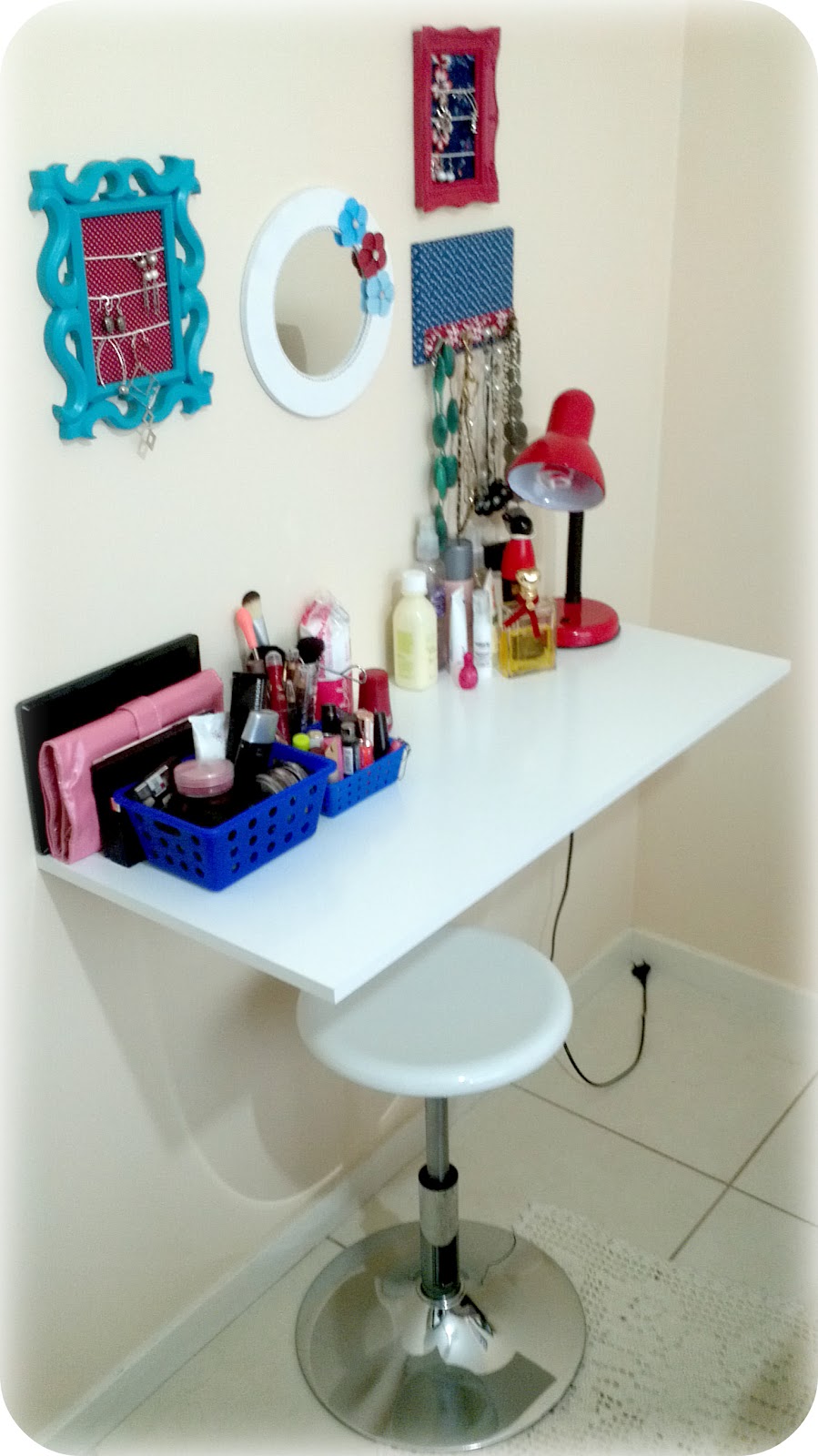 These smart shelves with built in storage are a smart idea too. You can you them to store your makeup. A smart way to have all your necessities in one place.