Christmas is that famous festival that reunites the family members' again under one roof. In today's age, most of the people are settled away from their home to fulfill their career goals and that's why meeting best friends, relatives, and family have been reduced to festivals only. Christmas comes with a whole baggage of happiness as everyone comes together to spend a lovely time and make beautiful memories. One of the major attractions of this Christmas is the decorative Christmas tree that boosts up the spirit of this festival. You can buy Christmas trees online and then place it in various places to host a lovely get-together party. Have a look at these possible places where you can keep your Christmas tree and enhance the home décor.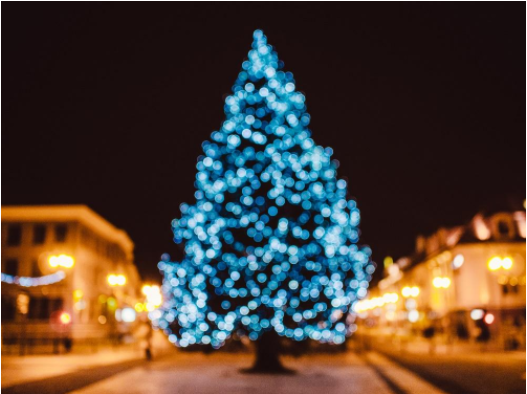 Lawn: If you have a well-maintained lawn right at the front space of your home, you must utilize this space to keep your embellished Christmas tree. The Christmas tree is the most colorful object in a Christmas party. So, place this Christmas tree at the center of your lawn and arrange the tables and chairs accordingly. Make sure you have the red, white, and green satin ribbons around this tree along with colorful candies hanging from it. It would be really a thrilling thing for the kids to have candies from a tree.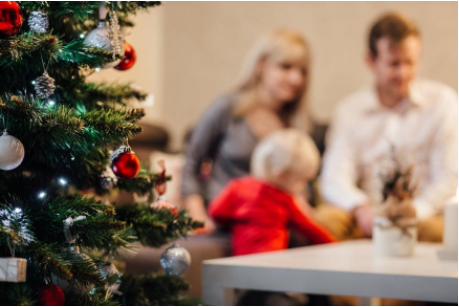 Terrace: A terrace is a peaceful place because one can gaze at the stars and nature from here. A Christmas party is generally hosted at the evening and continues till the wee hours of the midnight. Place your bright Christmas tree at a corner of the terrace and enjoy your time with your loved ones delving into the tasty cake, cheese, dry fruits, and wine. As you are keeping the tree on your terrace, you can buy a big Christmas tree online and unleash all your creativity in decorating it. Hang cute Christmas greeting cards, chocolates, gleaming balls, and handmade chocolates form this tree. And of course, don't forget the golden lights to wrap around this tree.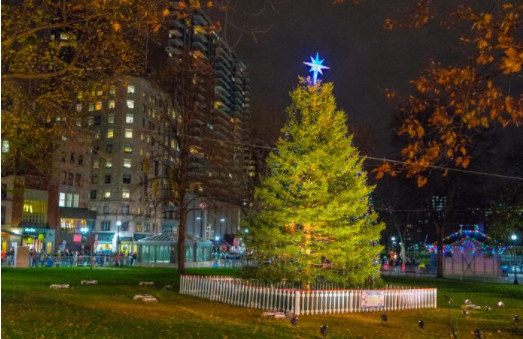 Garden: If you have selected your huge garden to host your Christmas party, you can buy more than one Christmas tree. Place four Christmas trees in four directions and decorate each tree with some specialty. For example, decorate one tree with only candies while the other one with cookies, the third one with Santa figurines in various shapes and size, and the fourth one can be embellished only with light.
Fireplace: Christmas arrives at the peak of the winter season and that's why you must take care of your health. So, you can avoid the outdoor places and host your Christmas party at your fireplace inside your cozy room. Pick up a small and cute Christmas tree and place it just beside the fireplace. Keep this room a cozy one with mattresses, cushions, and blankets so that you can hear the anecdotes of Christmas in a relaxing way. Keep this Christmas tree a simple one by coiling the colorful lights around it.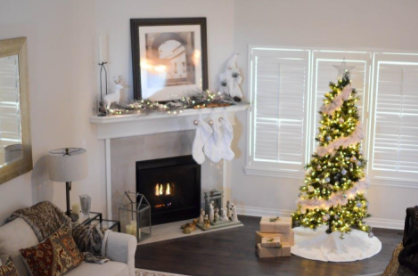 Drawing Room: If you have a large drawing room, you can redo your furniture a bit to place the Christmas tree right at the center. Anyone dropping at your place would be amazed by the grandeur of this tree. Contact any online Christmas tree shop and buy a bushy and medium-sized Christmas tree. Decorate with lovely tea lights of various shapes and size. You may also keep small figurines of Santa Claus or reindeer hanging from this tree along with customary cookies and candies.