Good day people! Are you feeling excited about the  holiday season? I certainly do. Time to make your home shine and bring the warmth of the festive atmosphere. We always bring you the best ideas on how to get your home in the holiday mood. And today I have something very helpful. Check these Magnificent Christmas Console Decor Ideas and decorate yours like a pro!
See also:
Living Room Christmas Decor Ideas And Tips For Bringing The Festive Atmosphere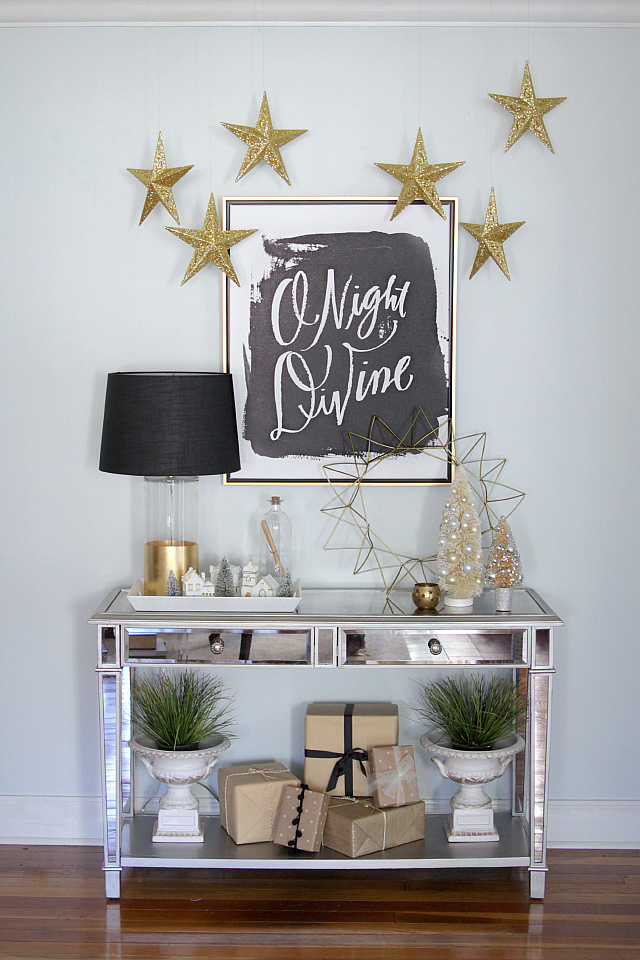 Time to get in the Christmas mood! And no better way to do it then adding a few final details in your home. You have probably set up the Christmas tree already. And now it is time to pay attention to the details. Consoles are one element in your home that can be decorated every season. By changing the decor, you are updating it. And this is the right time to make it look outstanding!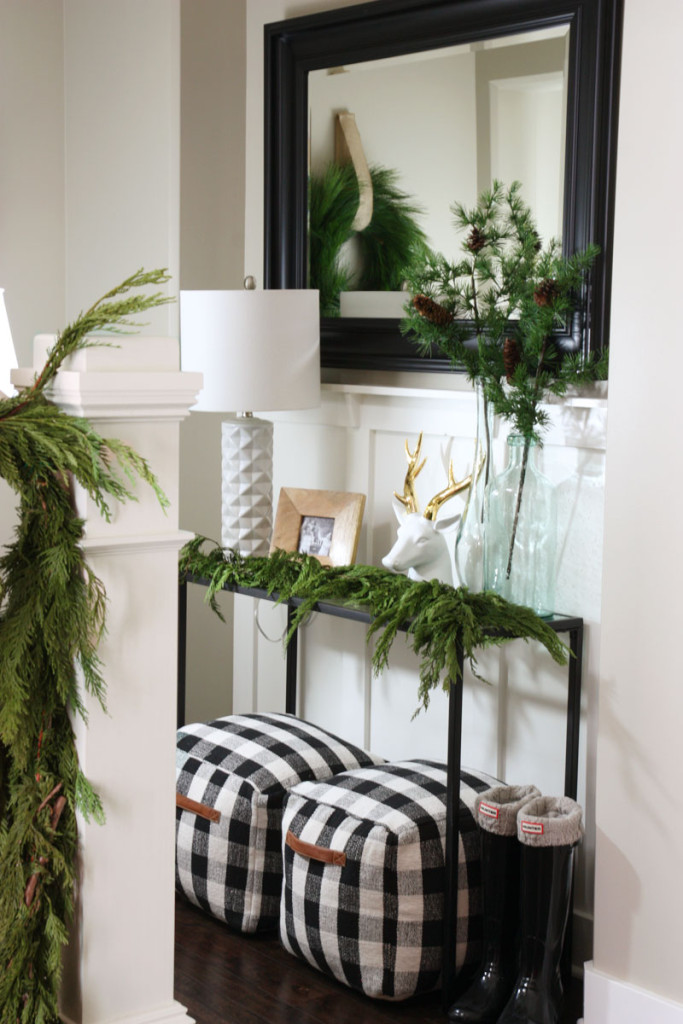 Use a background
First, you should start adding something that will act as a background. That way, your whole decor won't look empty. You can add a large frame, or even a mirror. Or, add a whole gallery on your wall if you feel like that.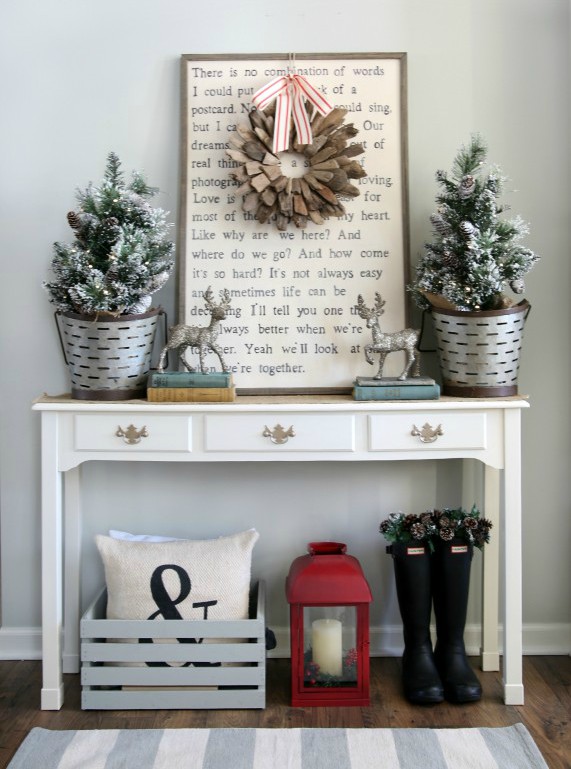 Achieve harmony
There is something that makes you stare at these perfectly styled consoles, but you can't tell what it is. I will help you with this one, it's harmony. The placement of the items creates a harmonious picture that looks incredibly pleasant to the eye. It is not about throwing a few random things, rather achieving harmony in style, color and size.  If you are not sure on how to do it, then try using symmetry. Place the same items on the both sides of your console. You can never go wrong with this one!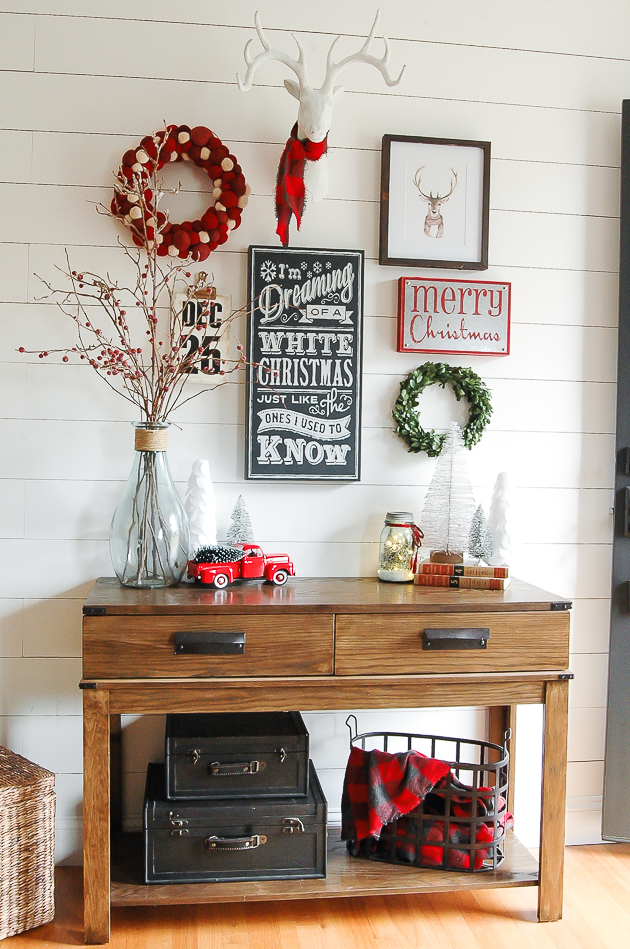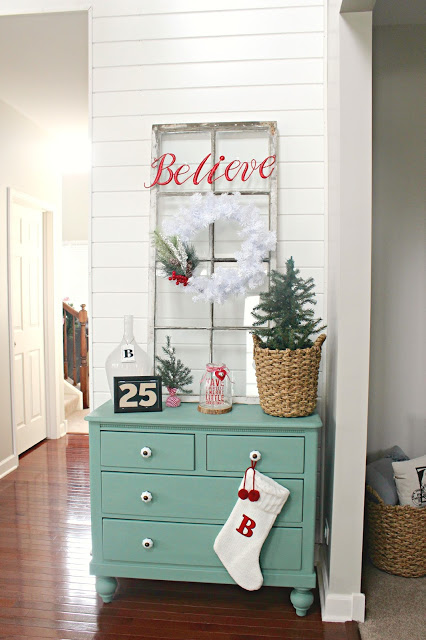 Hint: Console vignettes look awesome when you put something green and fresh. Go with garlands or pretty Christmas wreath to elevate your decor o a whole new level.