Good day creative people! I bet that you are always ready for great ideas for your home. If you want to upgrade your home on a budget, then this post will be so helpful. Is your bedroom missing a nightstand? If yes, you can create it easily. Check these cheap nightstand alternative ideas and see what I am talking about!
See also:
7 Bedside Table Essentials That You Should Have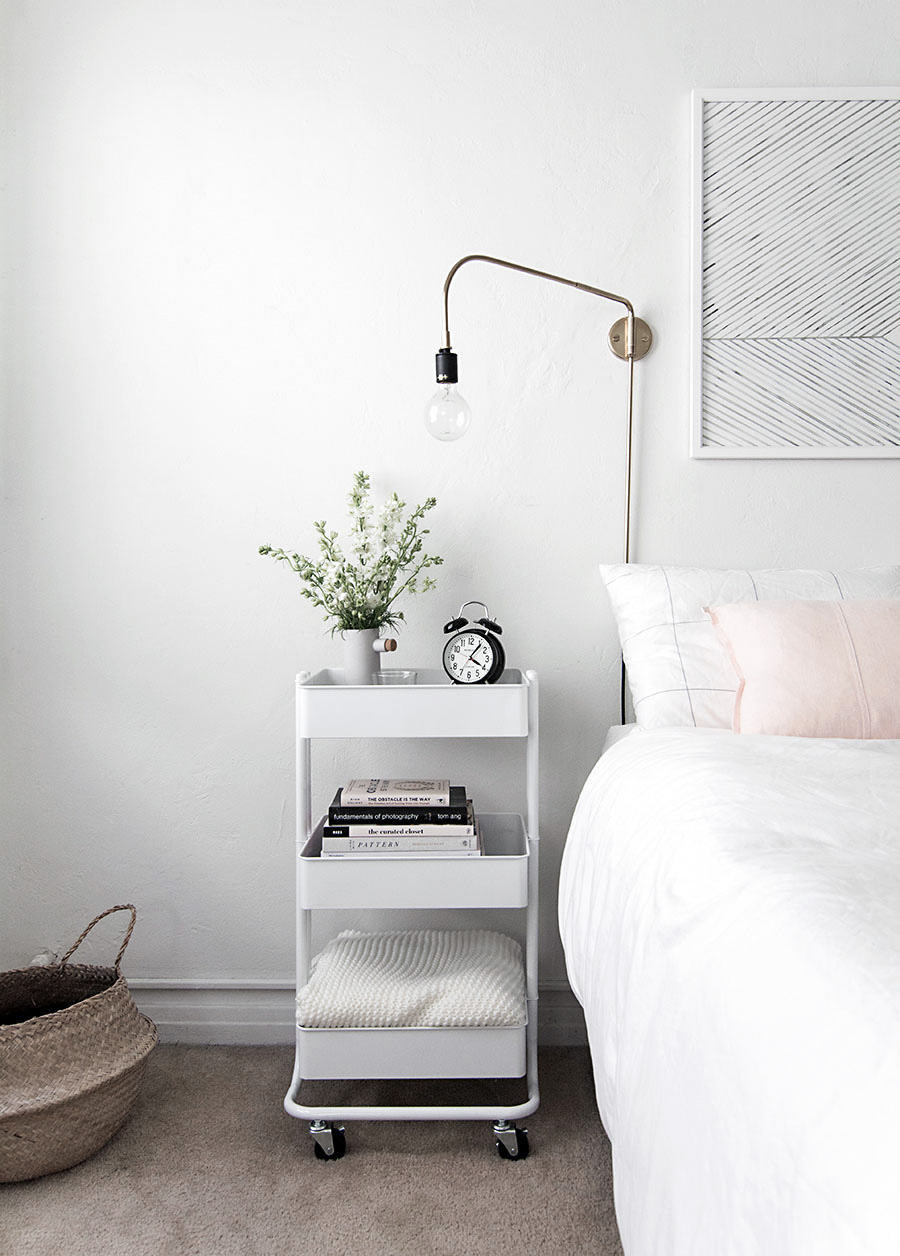 You do not need to spend too much money on upgrading your home. Yes, you can do it in a few small steps. Let's start from the bedroom. Nightstand can be so much helpful. They are ideal for keeping your most needed items. You would certainly want to have space for leaving your phone, glasses or just a glass of water if you hate getting out of your bed. If you don't have one, now is the right time to get it. I will show you how you can turn an ordinary and cheap cart into the perfect nightstand!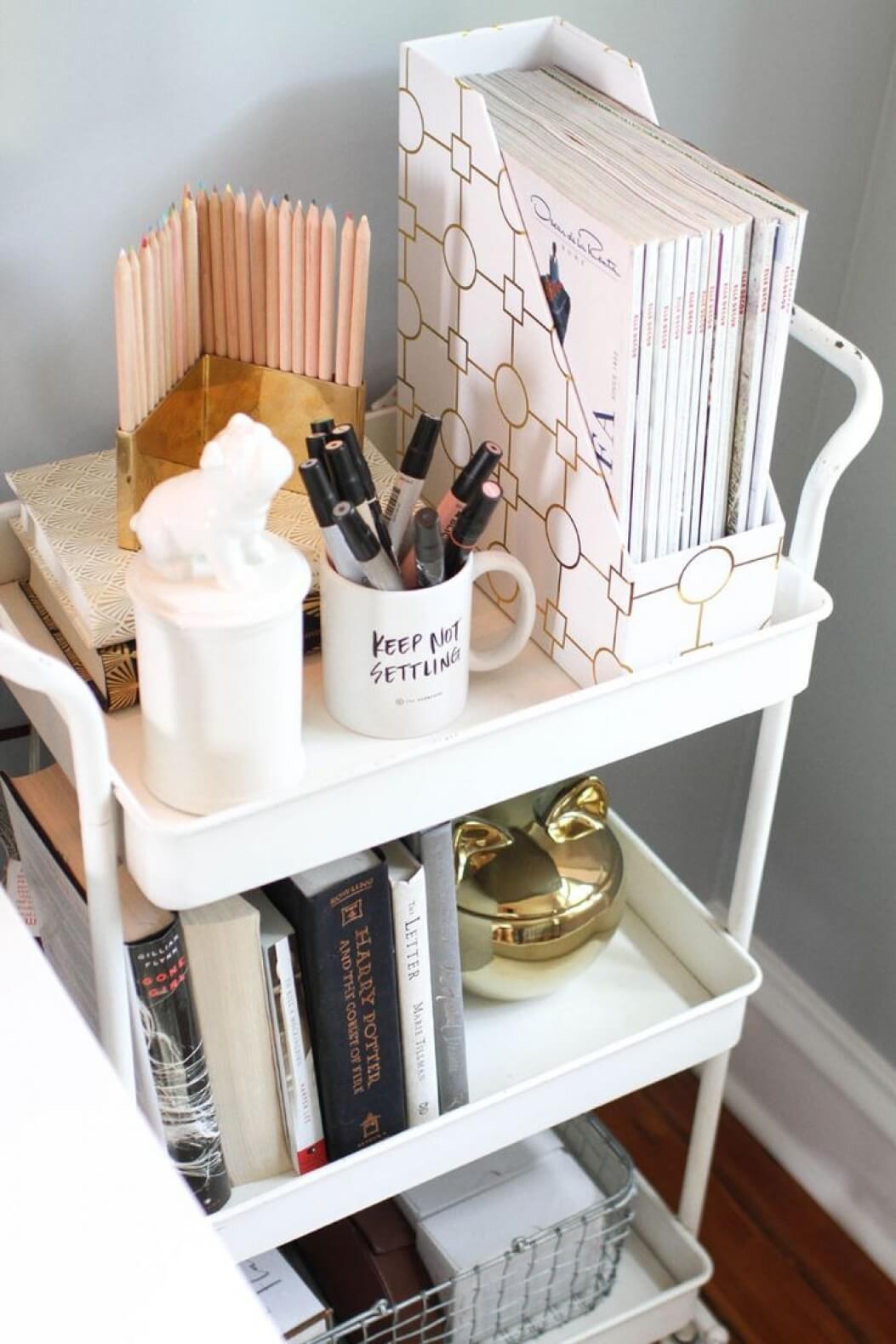 This one looks fantastic! You just need to get a cheap cart and style it a little bit to transform into a stylish nightstand. A vase with flowers will be the perfect choice to bring some freshness. Also, do not forget to keep your favorite books here, so you can read them before sleep.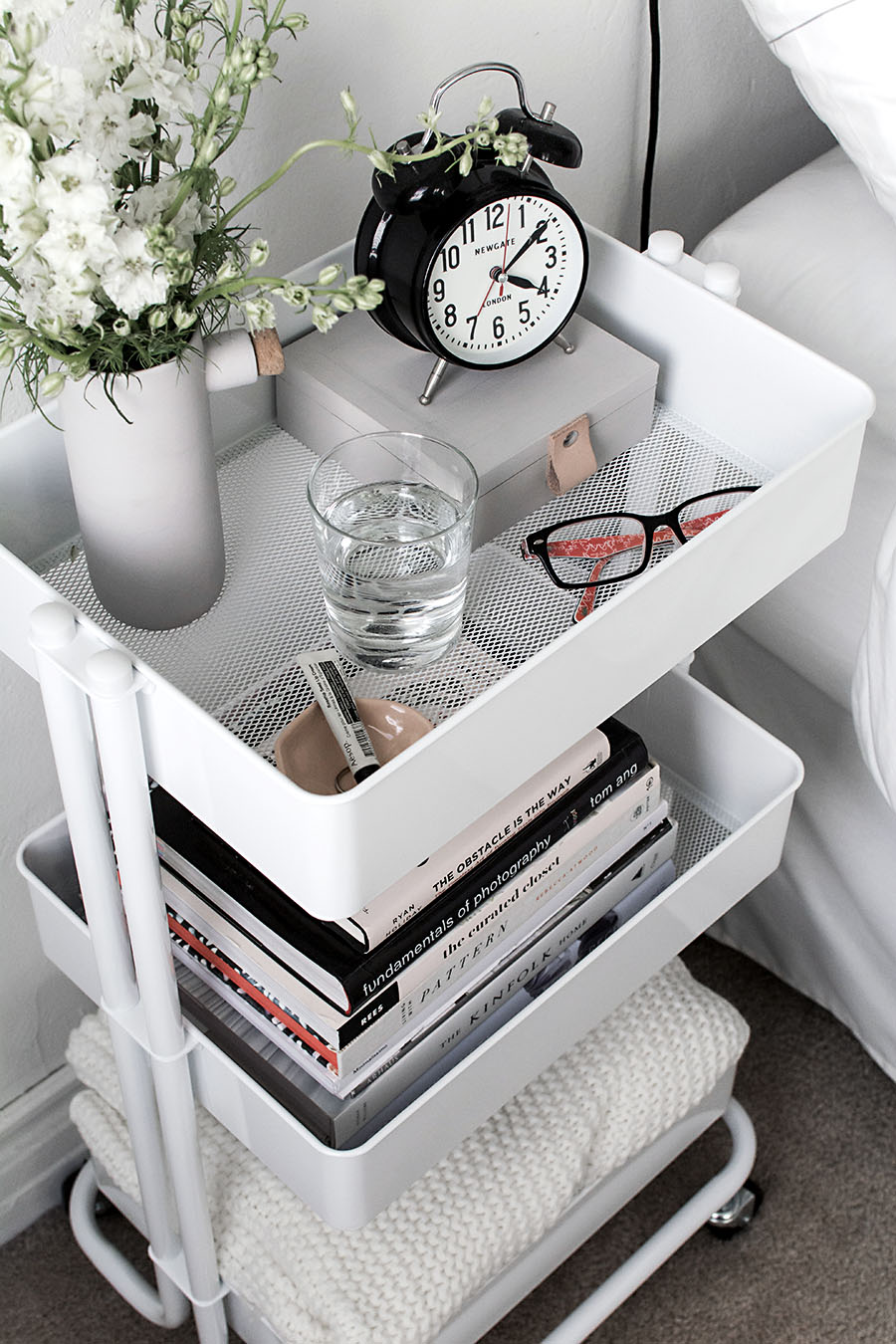 Hint: Too lazy to get up and place your jewelry on it's place? And you can't wear certain items because they will get tangled, or hurt. So, you need a jewelry tray on your nightstand. Despite for looking stylish, this is a life saver too!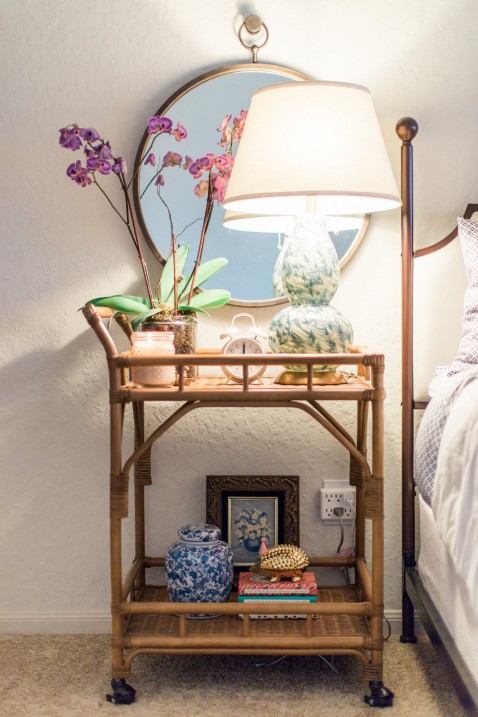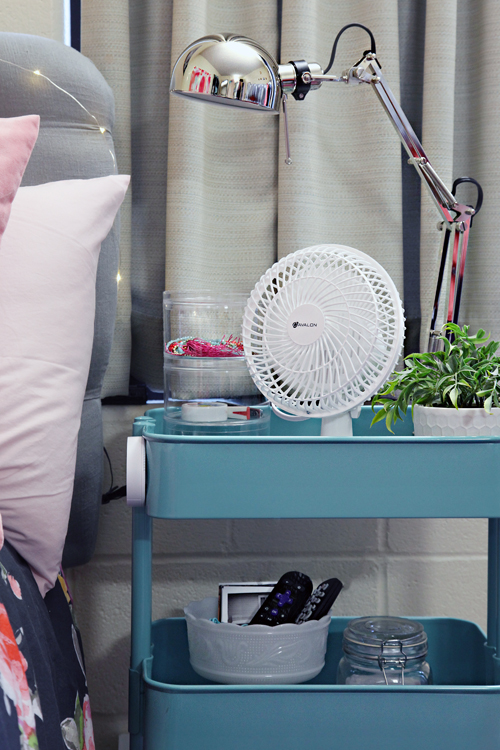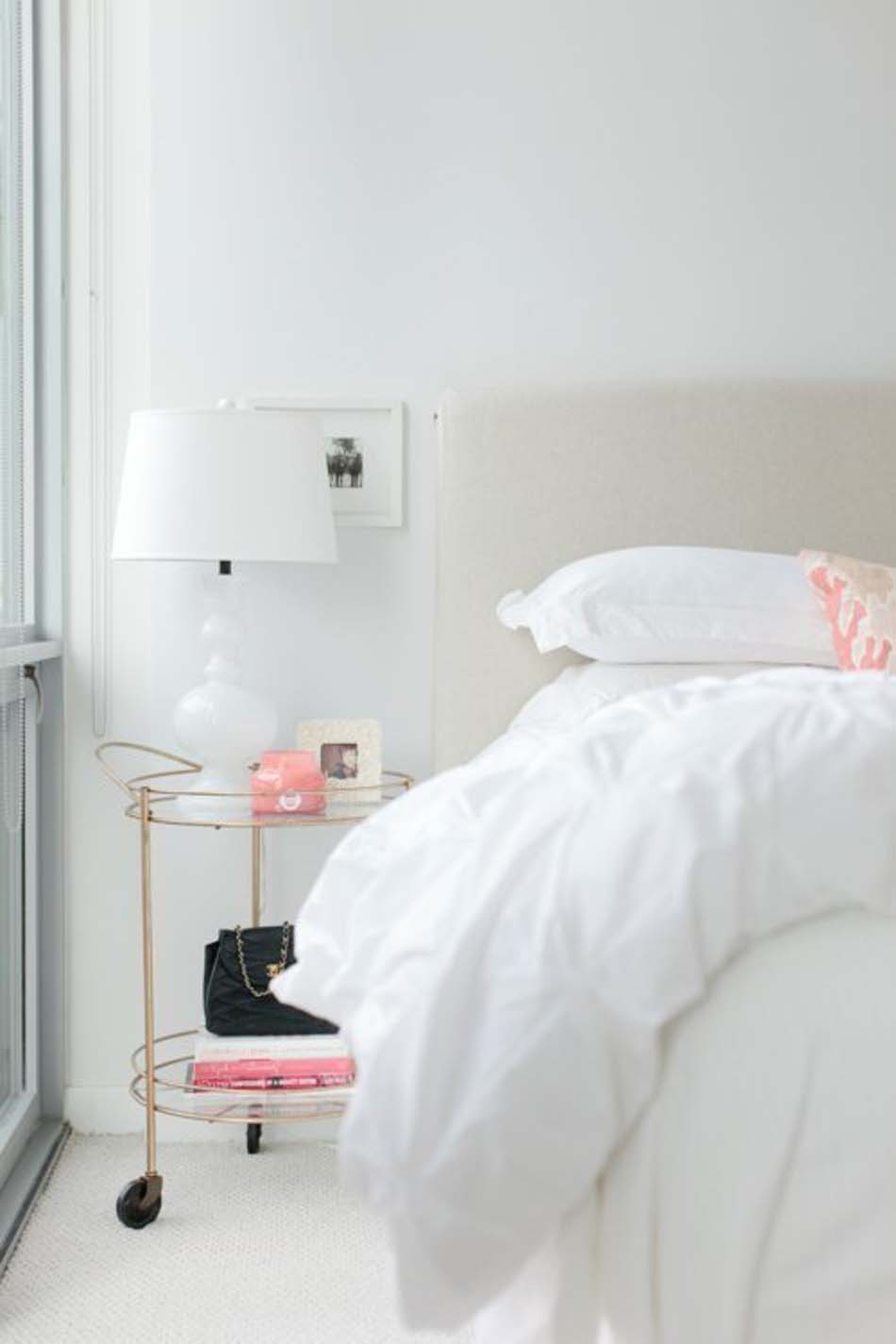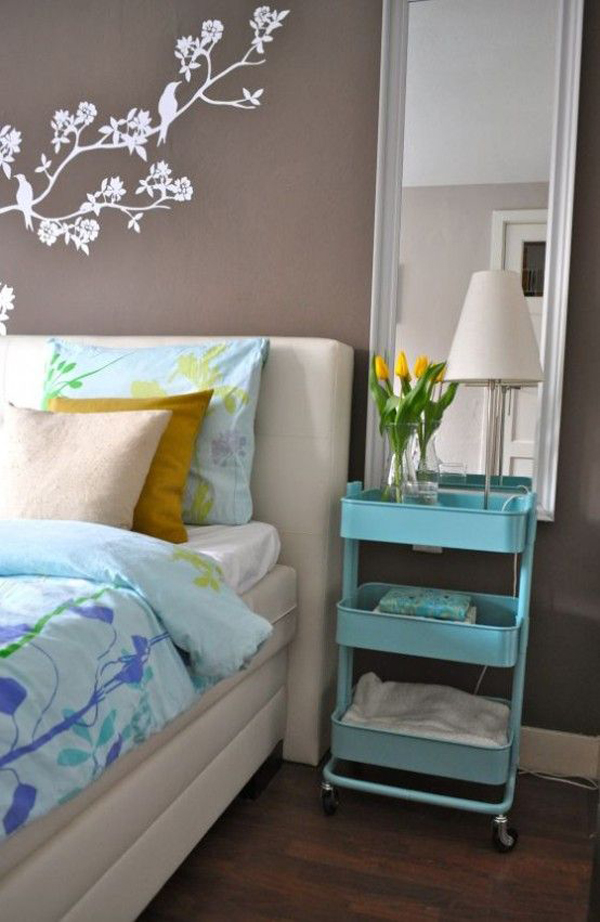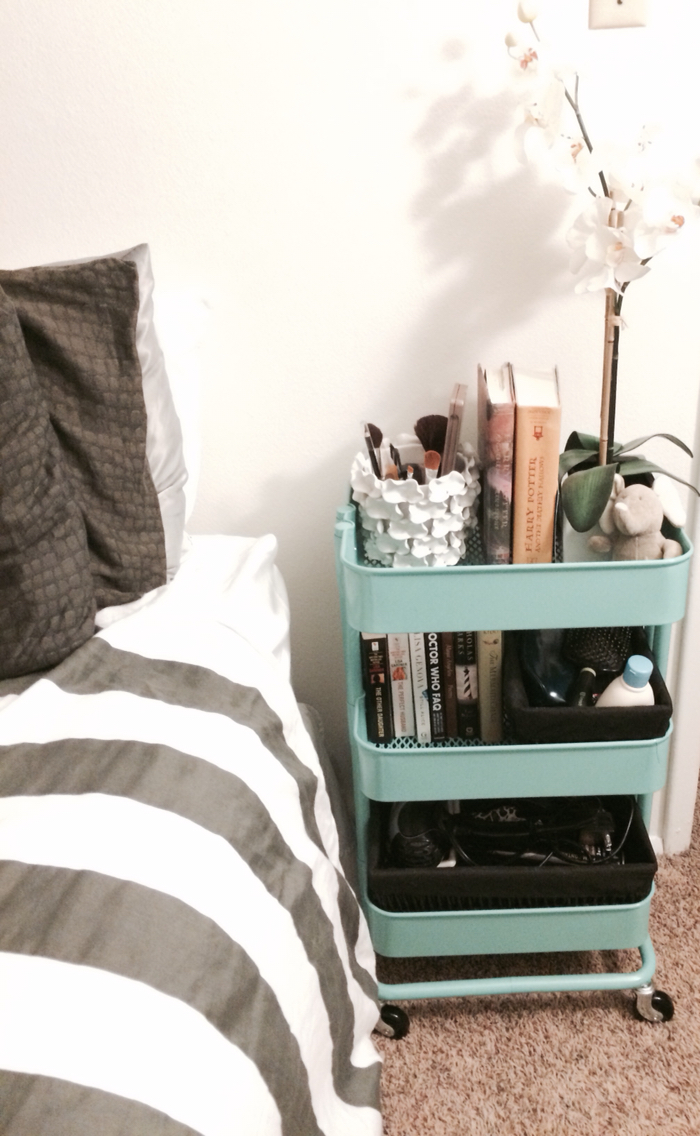 Add a decorative box to make a statement. When decorating your nightstand, adjust the colors and stick onto a certain color family. This blur cart looks so nice with the blue box with floral prints.