Hey there! If its the bedroom's turn for being decorated, then you must read this. I have some fun ideas that you should take a look at. Let's start with the bedside table first. Wondering how to decorate it? Read on and find out more about the top essentials for your bedside table!
See also:
15 Amazing Ways To Beautify Your Bedroom With Nightstands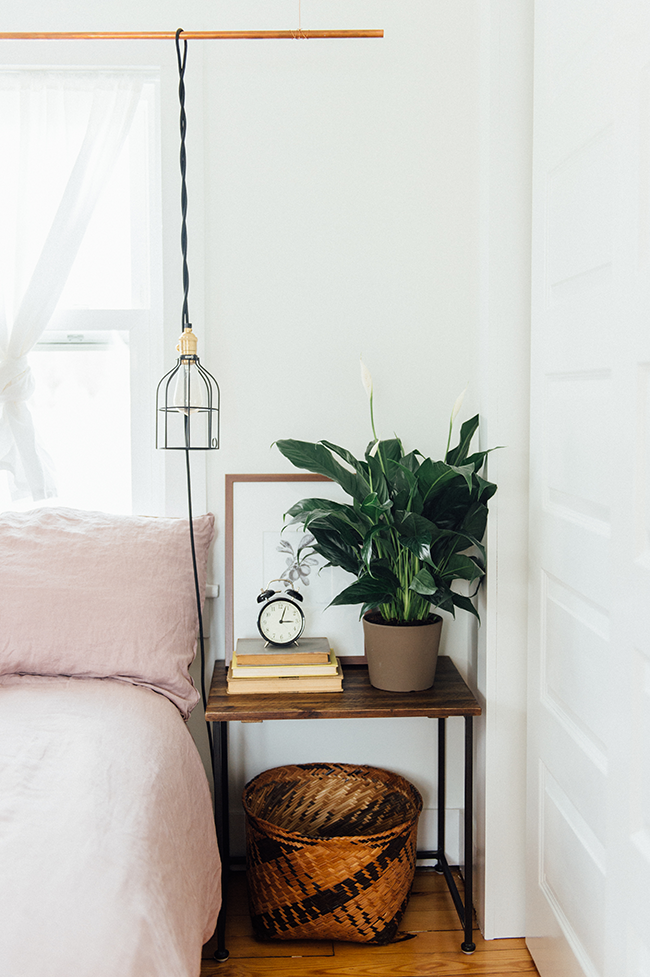 Lamp
So, this is the most important thing that your bedside table needs. If you need some light in the night, then the lamp is your saver.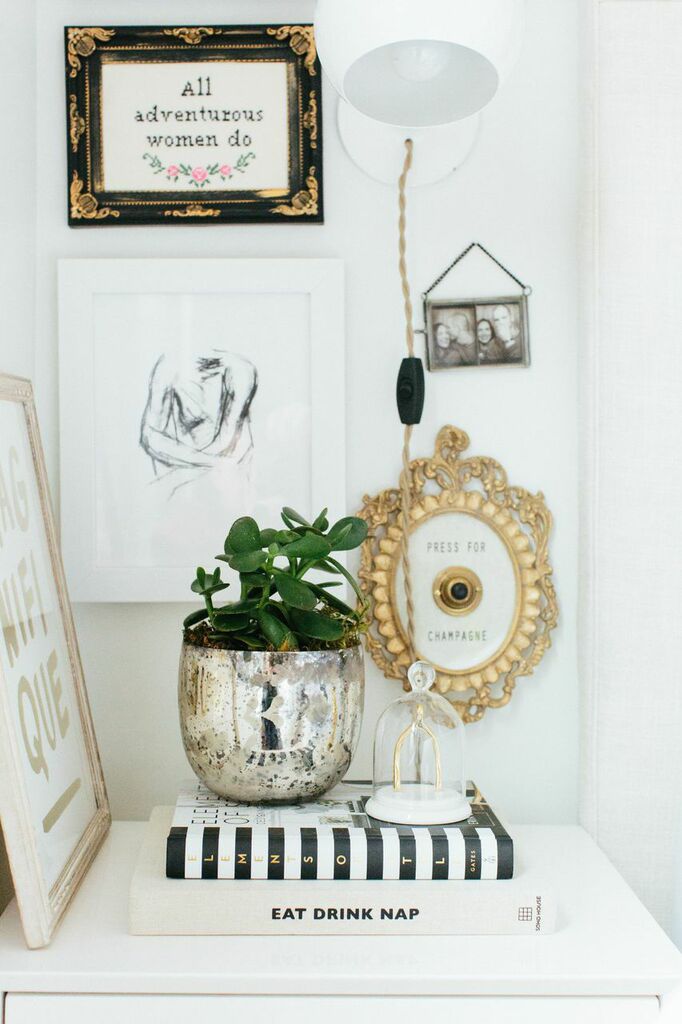 A jewelry tray
Hate having only one earring because you can't find the other? One small, but so significant piece that you should not miss having if you love wearing jewelry. Place a decorative tray on your nightstand. It will help you keep you from loosing your favorite pieces.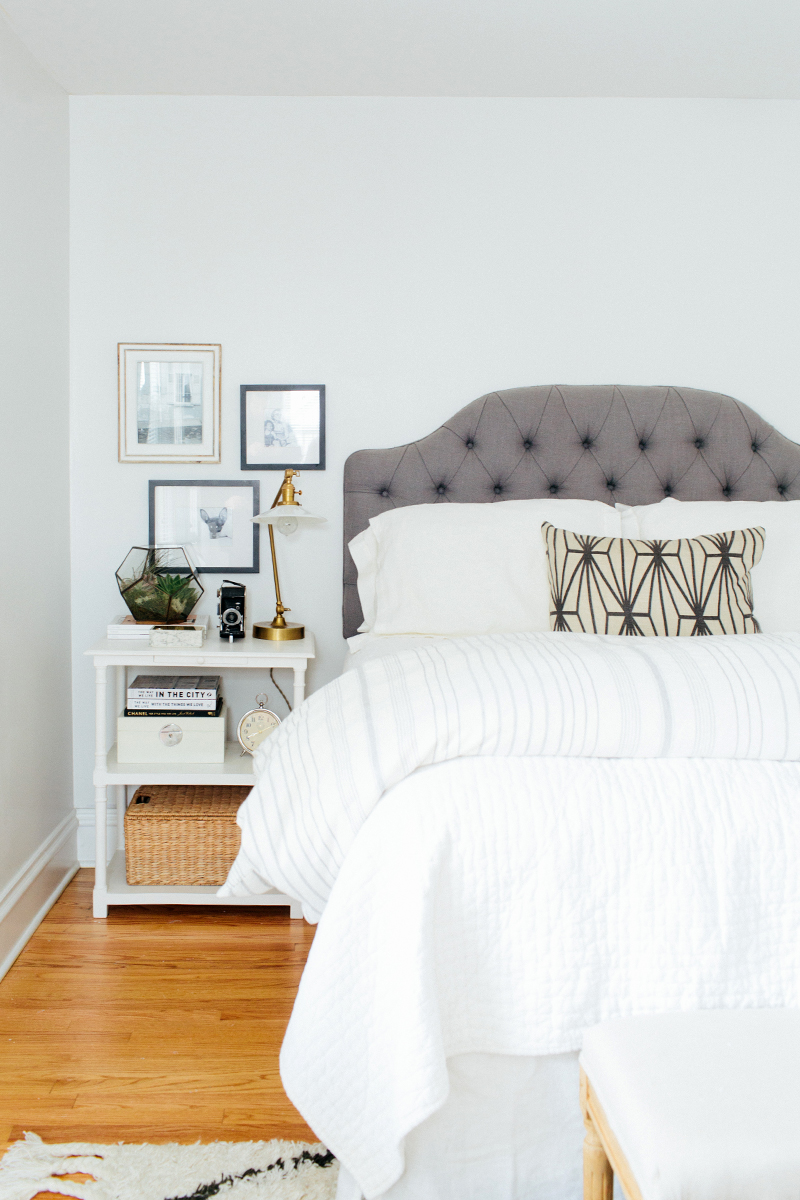 Flowers
Adding something alive is a nice idea. Bringing greenery in your bedroom is a thing that you should not miss. Place a vase with fresh flowers, or a fun pot.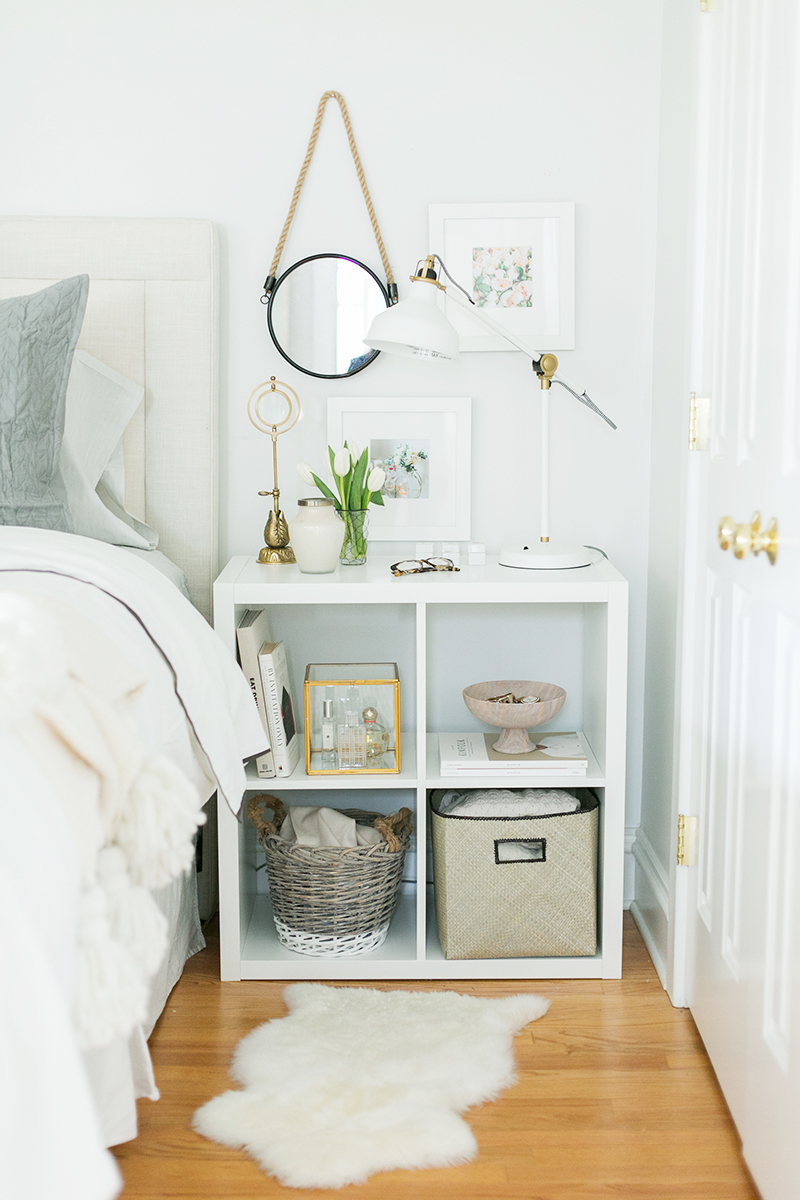 Photo frame
Keeping your memories is a good idea. Place a frame with your favorite photo. Precious moments can be your everyday motivation.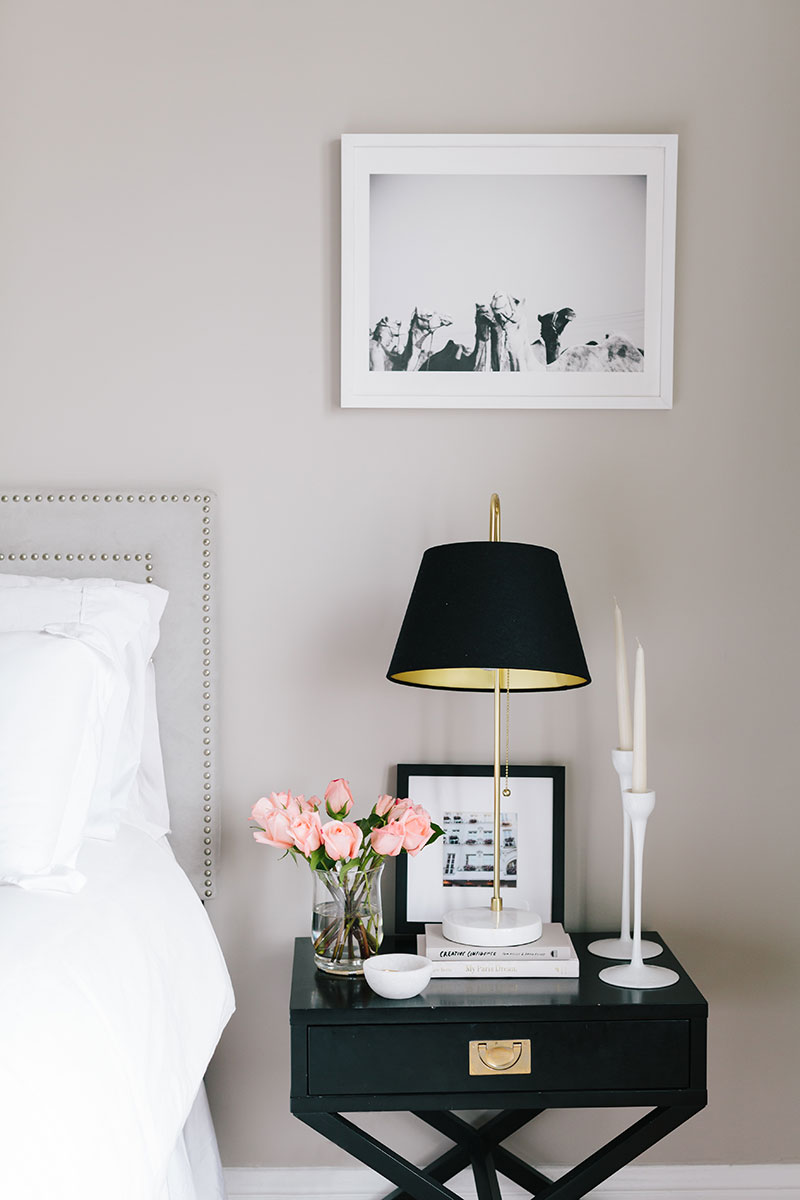 Books
You should keep a book or a few next to your bed. Reading can help you fall asleep easily. And also, books make good decor. Place a stack of three books and something decorative on top. Your bedside table will immediately get a nice look.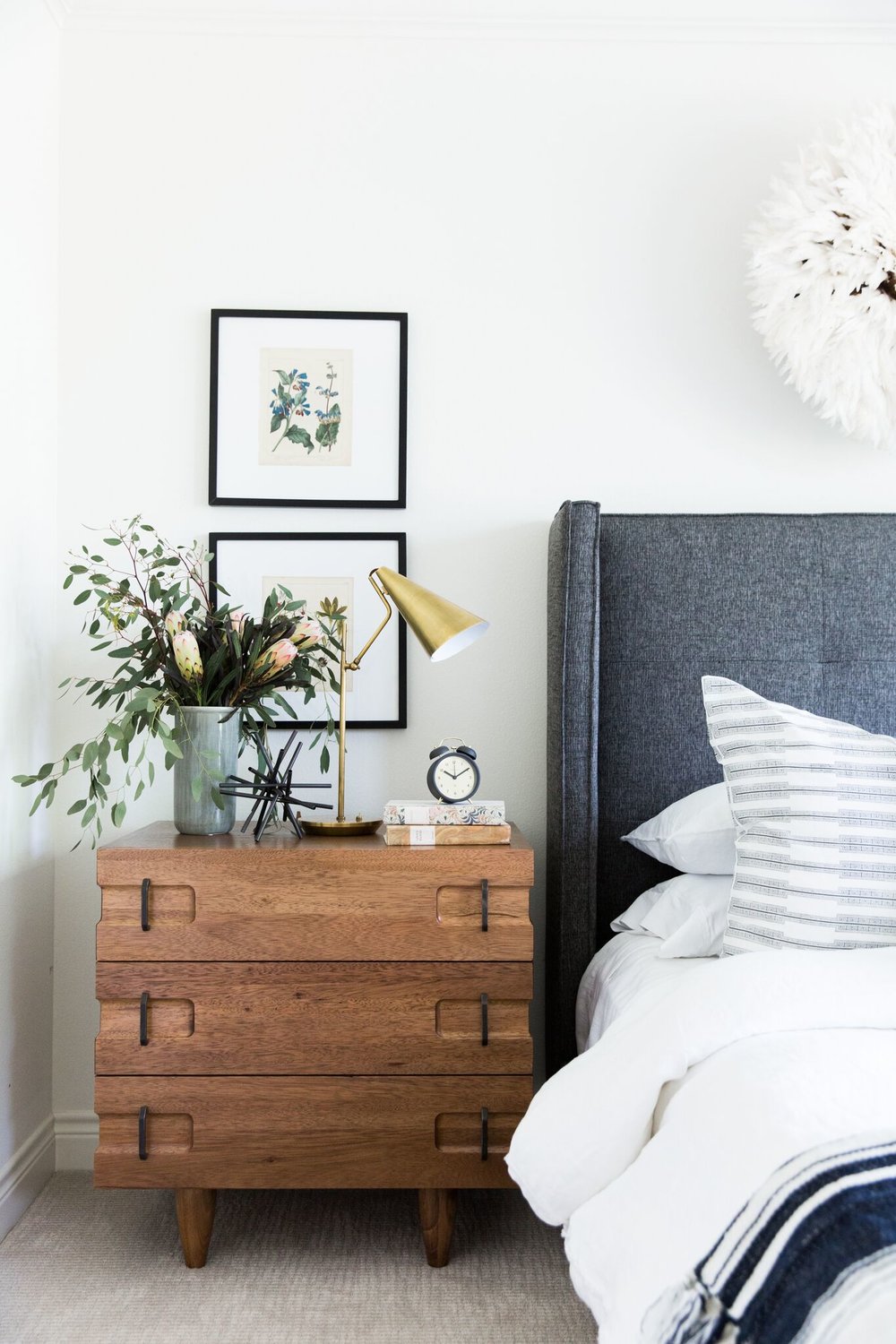 Makeup remover-for her
This is one essential that ladies should not miss by any chance. You already know that removing the makeup before going to sleep is an important thing to keep your skin healthy. And sometimes you might not do it because you are too tired. If you have a makeup remover next to your bed, it will make the process easier.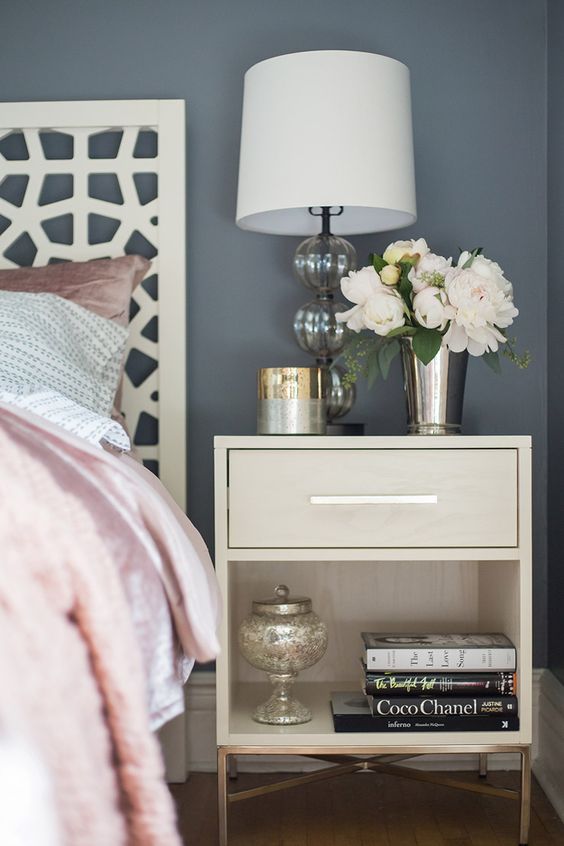 Candles
Having candles is a nice idea. They are good decor.  And they will add a warm feeling, even when not lit. So, keep a candle in interesting shape next to your bed.