Summer is slowly fading away, and those of you who are living in areas where there's no central heating should start getting firewood for the autumn and winter. If you are heating your home on wood, then you are a lucky person because there's nothing more enjoyable and comforting than sitting by the fireplace and getting warm. When you get the wood you should start thinking about where you are going to store it. It's definitely going to be in a log house outside your home, but there is a huge trend nowadays to store some of the wood in your home as well. In this article you are going to have the chance to see some Magnificent Indoor Wood Storage That Will Leave You Speechless. There's nothing better than having the wood within the reach of your hand when it's cold outside, so I bet that all of you would love to have some of the wood stored near your fireplace. Check out the ideas that I have collected for you and see whether these design will work for you.
You can store the firewood right next to the wall. In this way it won't take much of the space in the room, and your wall will get a character. Having wood in the room immediately makes the ambiance different!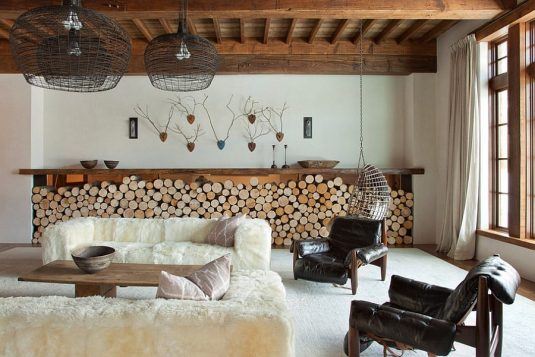 Place the wood next to the fireplace and putting wood in the fire won't be a burden for you anymore. Forget about getting outside at night in the cold weather to bring some of them inside. Instead fill those storage with wood in the day when there is still some sun light.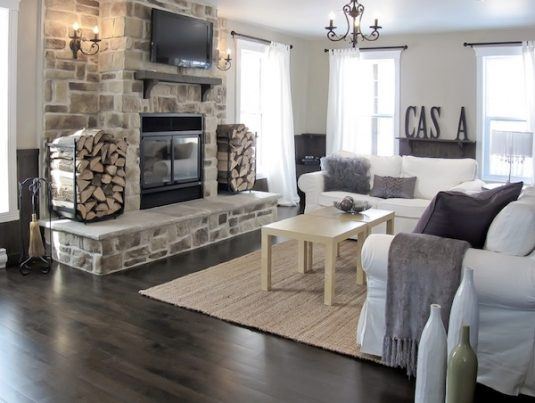 These custom-made shelves are great because you can't make a mess and the wood won't fall off easily.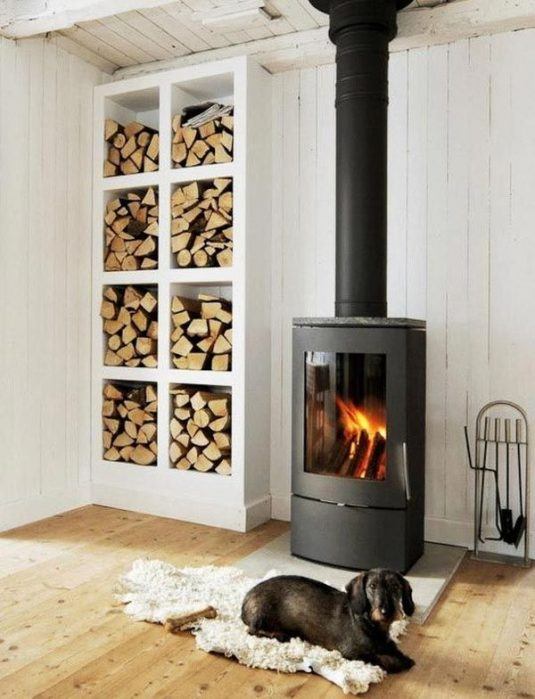 If you are short on money and you can't allow to make a big investment to bring the wood inside, think creatively cause there are really cheap ideas as well. The wooden crates will get the job done effortlessly. How do you like the idea?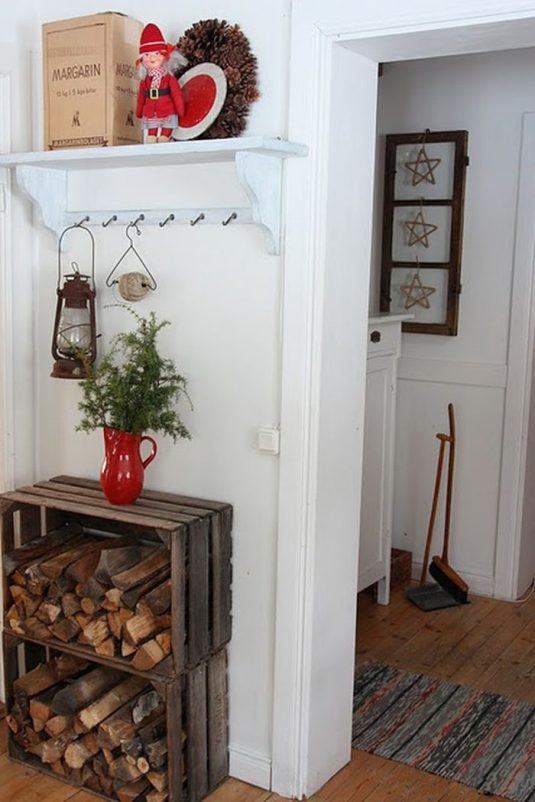 The build-in shelves are my favorite since they fit in perfectly well with the rest of the decor.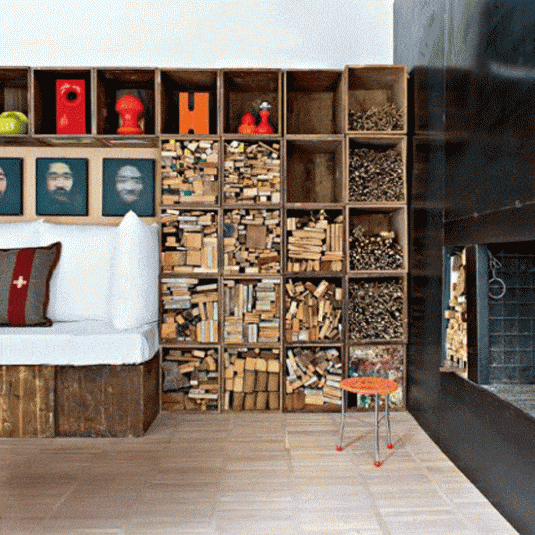 If you are living in a house decorated in stone and wood, then you should not miss the indoor wood storage for nothing in this world. You are going to love the way it turns out!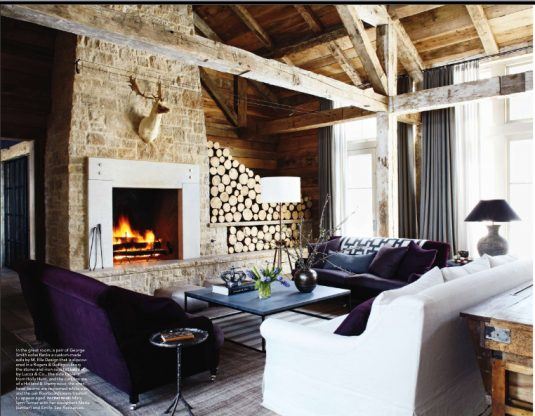 You can also think about making a space in the wall to store the wood. It won't disturb the traffic in the room and it would still be there.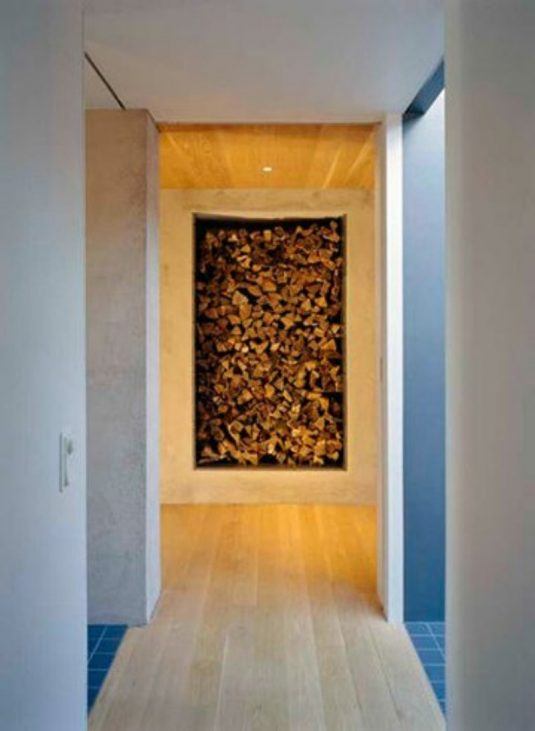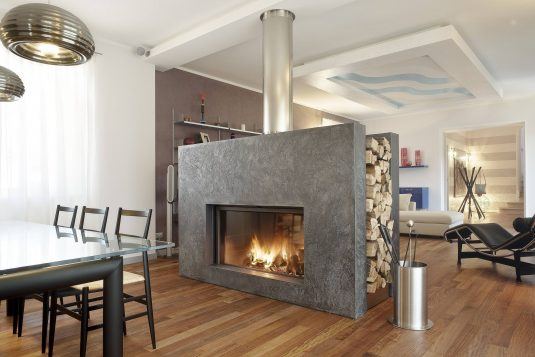 The space beneath a shelf is not used smart, so if you were thinking about storing some of the wood inside your home, this is it!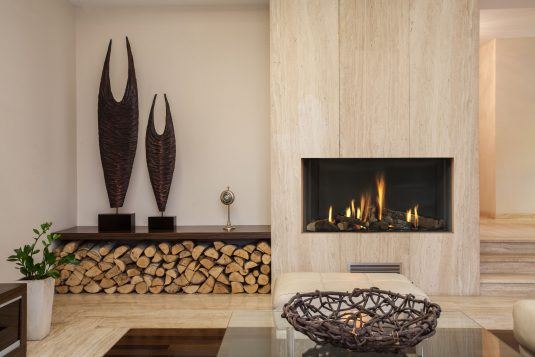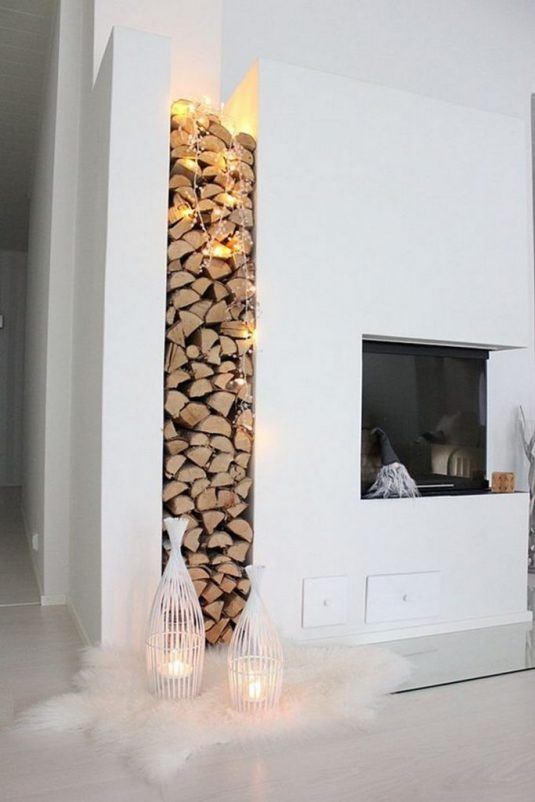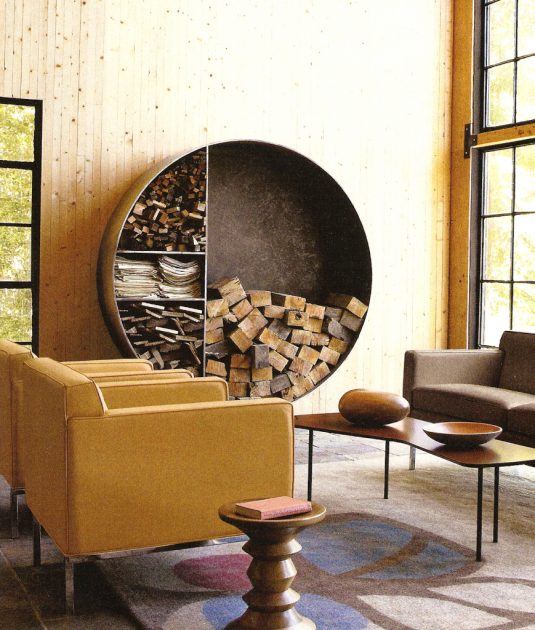 So how do you like the interior designs that you saw here? How are you going to store the firewood indoors? Let me know in the comments below!