Good day people! Are you up for some brilliant ideas for enhancing your kitchen? I think that you will love the ones that I have gathered for you today. When choosing chairs or stools, we always tend to buy the same set. But, why not do a little mixing and matching? This is the ultimate trend that everyone goes crazy about. Check the Mismatched Bar Stools and decorate your kitchen in the best way!
See also:
Amazing Kitchen Design Ideas with Bar Stools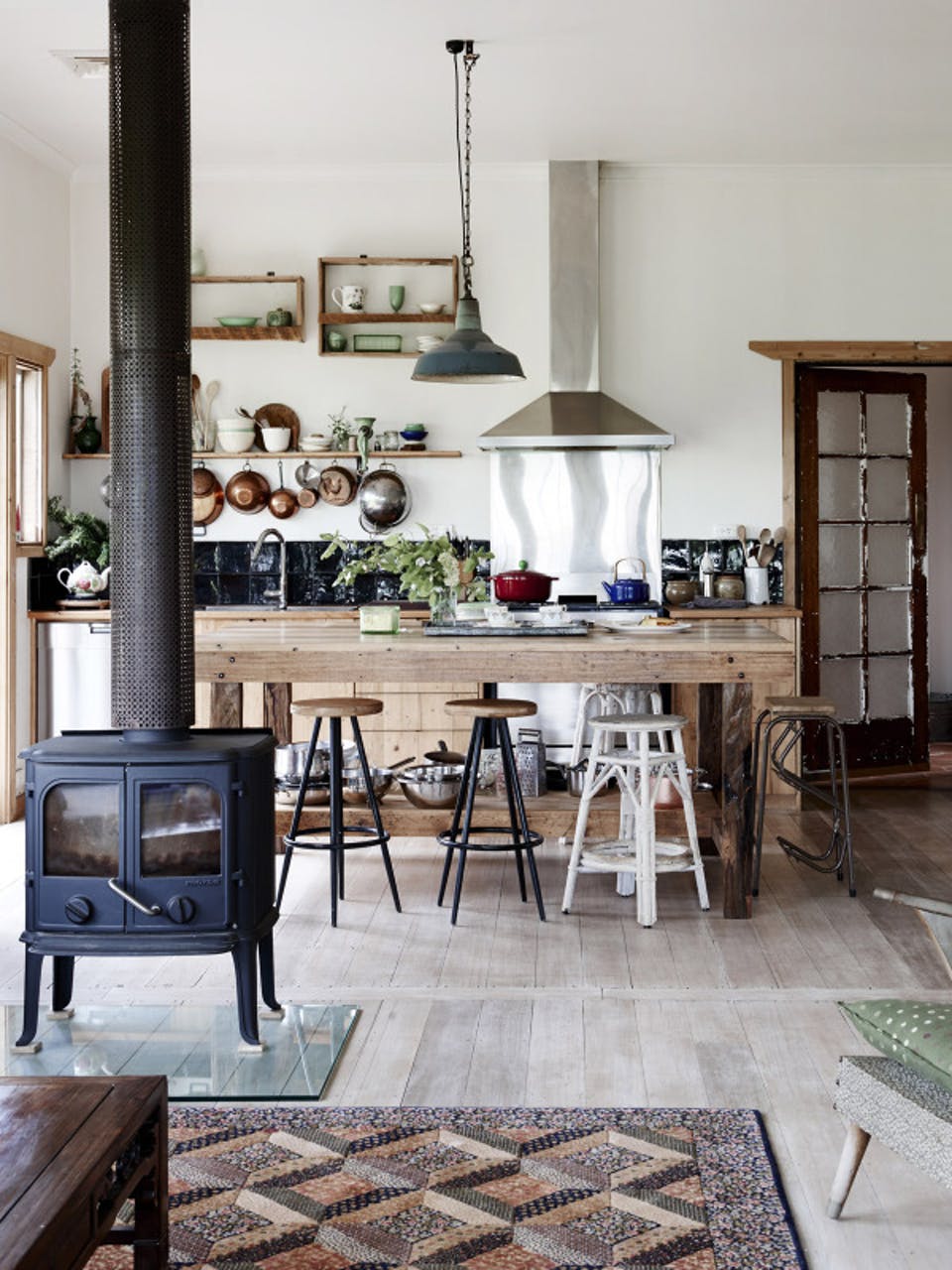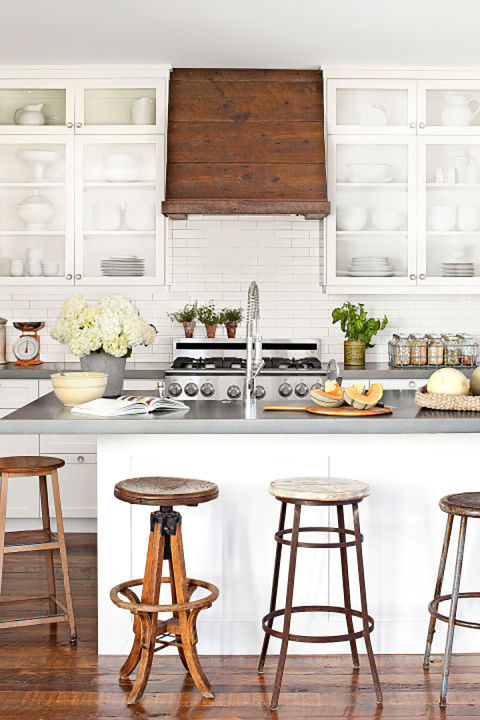 By adding a few kitchen bar stools, you can easily turn your kitchen island into a kitchen bar. This will be the best place for a quick snack, or to enjoy a glass of wine and chat with someone. Seems like they are becoming a  must have for the kitchen. While being functional and practical solution, these ones look so stylish. When everyone adds stools in the kitchen, you can do it in an outstanding way and mismatch them!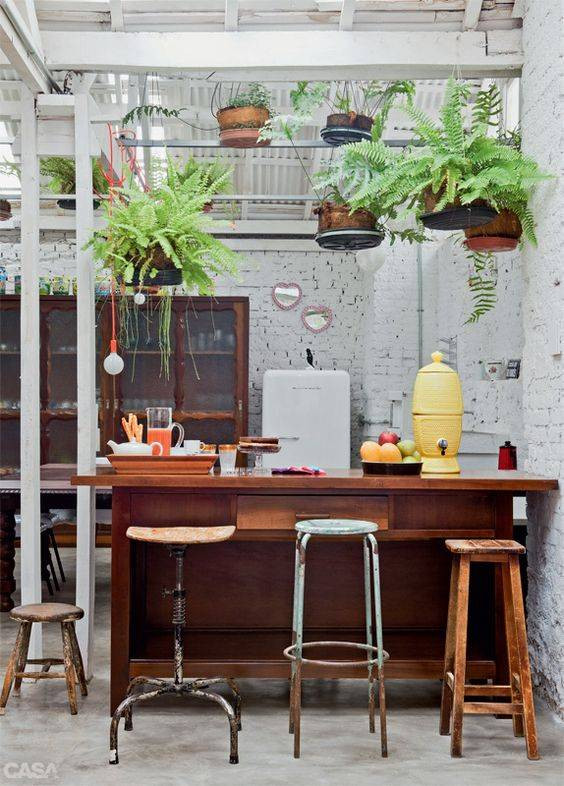 On first glance, this thing might sound crazy. But, when you look at all those kitchens that have mismatched stools, you will instantly notice the charm that they have. What would a white kitchen need? The answer is texture. The mix and match technique is a great way to bring texture in the kitchen. You can use different types of woods and finishes to get the look.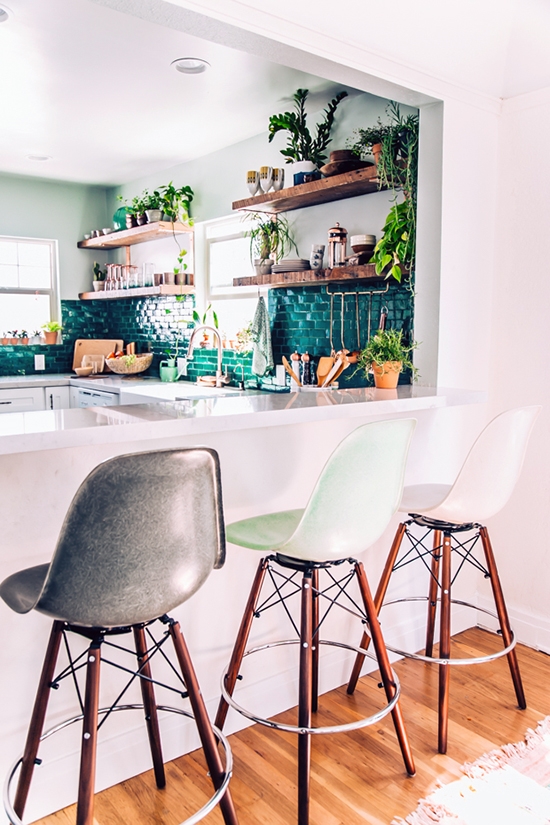 Can you go wrong? The first rule when mixing and matching your stools is to find something common between them: style, color or material. You are free to mix, as long as they get along together well. This trend is not about mixing random stools. The idea is to find a certain thing that is common. If you don't feel so confident about this, you can always go for same design of chair but in different color. Or, you can even get different designs, but paint them in the same color. This is a great option if you love to hunt for good flea market finds.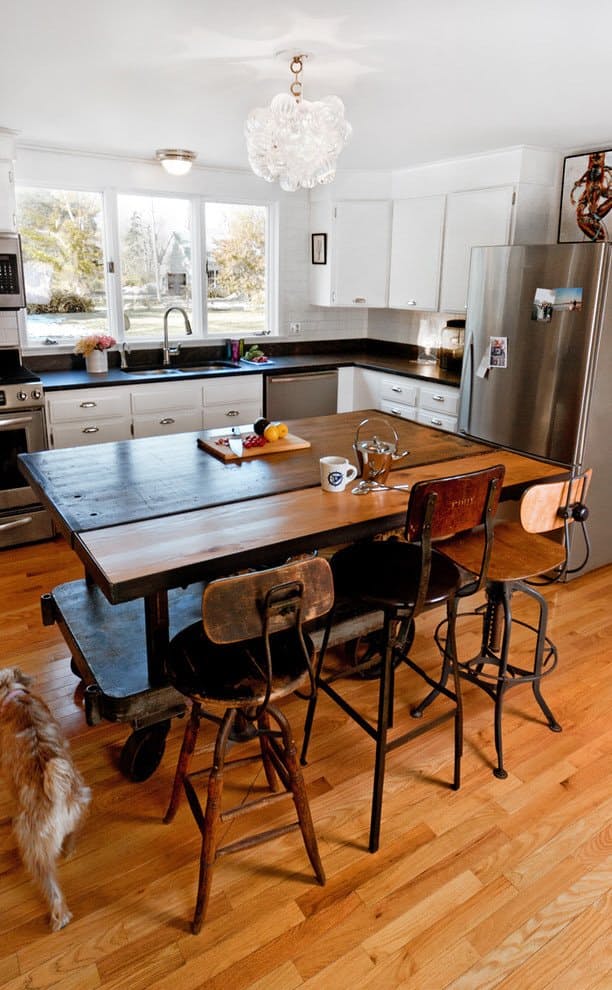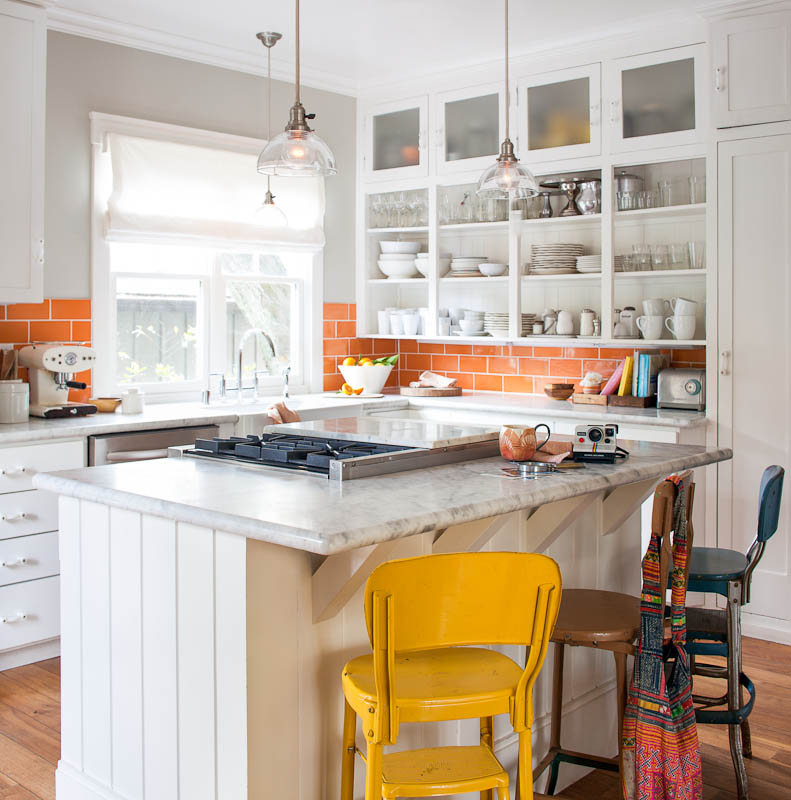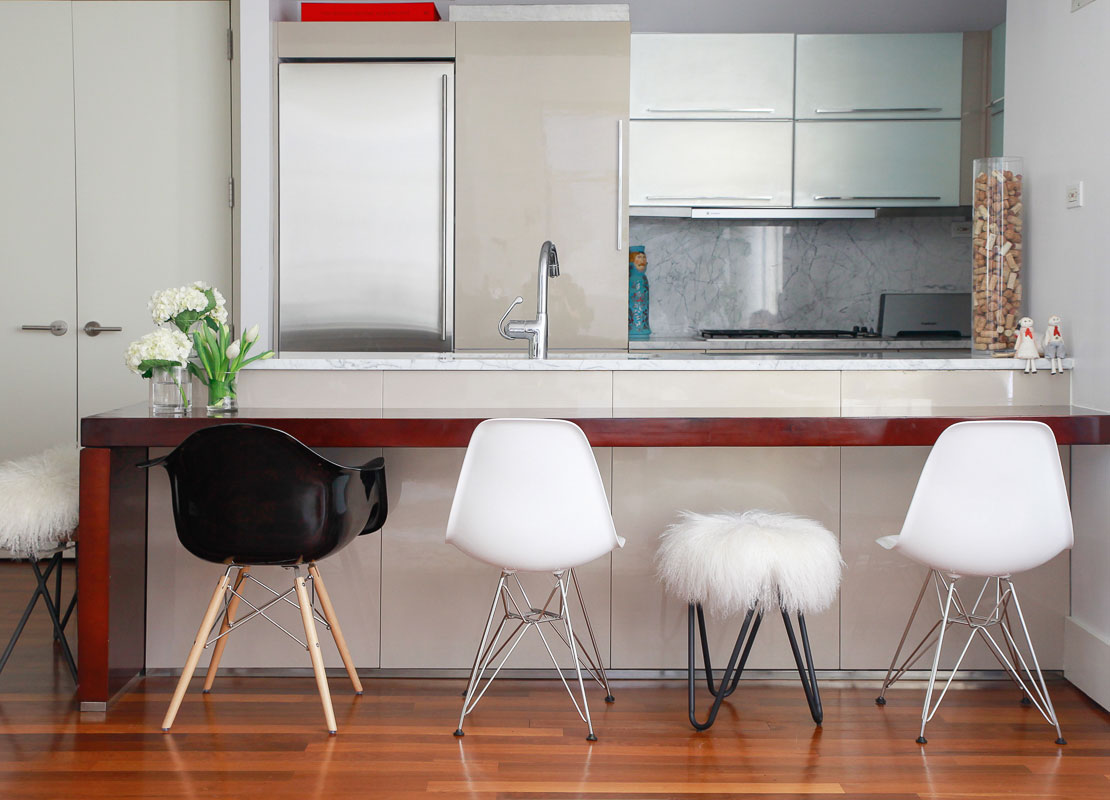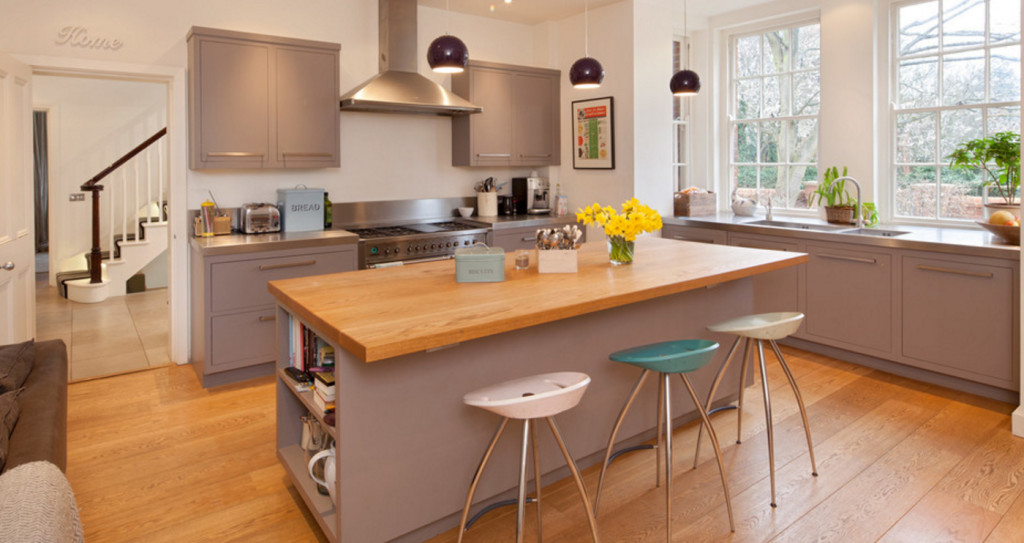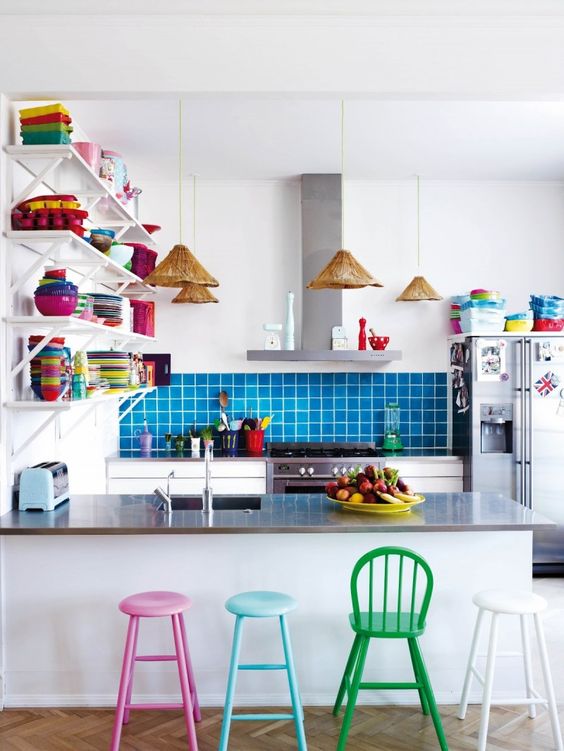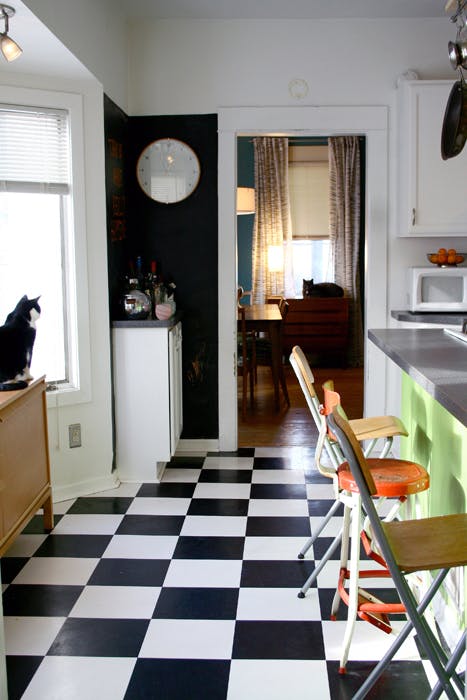 The idea of diversity will bring the desired visual interest in your home. What do you think about this? Would you embrace this famous trend in your kitchen?