In this article we are going to focus all of our attention to kitchen designs because the kitchen is considered to be the heart of the house, so we have to design it in the best possible way. For today we have chosen brick accents, so scroll down and see the Modern Brick Wall Kitchens That Will Catch Your Eye for sure. Have you ever thought to add the bricks in your kitchen? The photos below will show you that if pulled off well the kitchens with brick wall can look more than stunning! People love to see the exposed brick walls in their homes and they don't cover them with nice finishing polishes because they are not longer to be considered an eye sore. Are you ready to add some texture to your kitchen? Check out how you can do it in a fascinating way!
SEE ALSO: Elegant Kitchen Decorating Ideas With Modern Stone Walls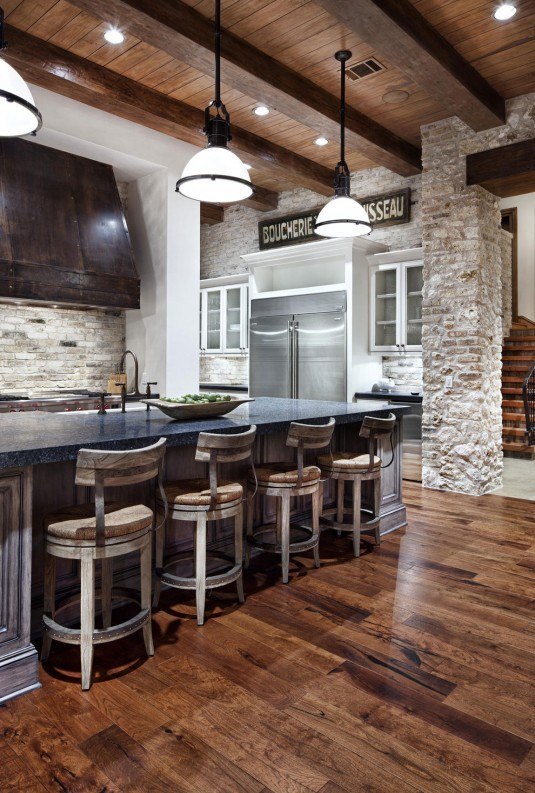 The popularity of the exposed brick walls is constantly growing and more and more people embrace this timeless look. The red brick walls have the power to make the space warmer and cozier due to the color. They can make a big contrast in the white kitchen design and create a wonderful backdrop.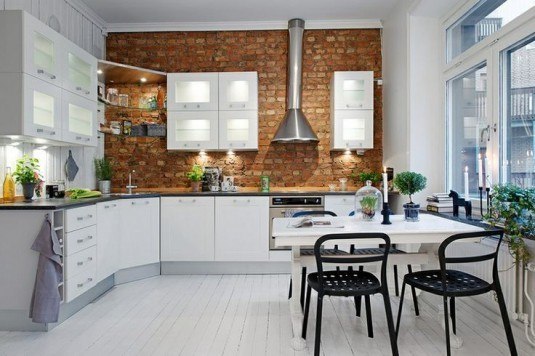 If you thought that the brick wall doesn't fit with the contemporary kitchen designs you are totally wrong. It will serve as a show stopper and everyone is going to notice the good-looking bricks. It's an architectural feature that will define the space.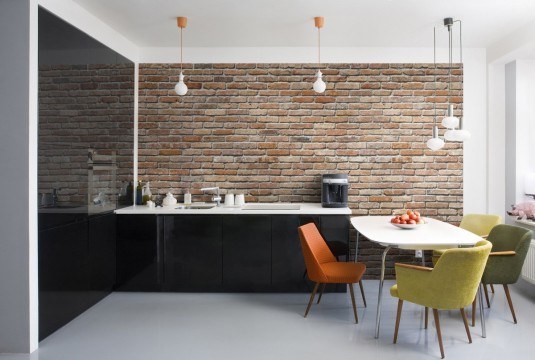 The kitchens that are decorated with bricks have a more inviting and welcoming ambiance than the kitchen without bricks. They look truly captivating and give you a chance to enjoy such a visual delight every day.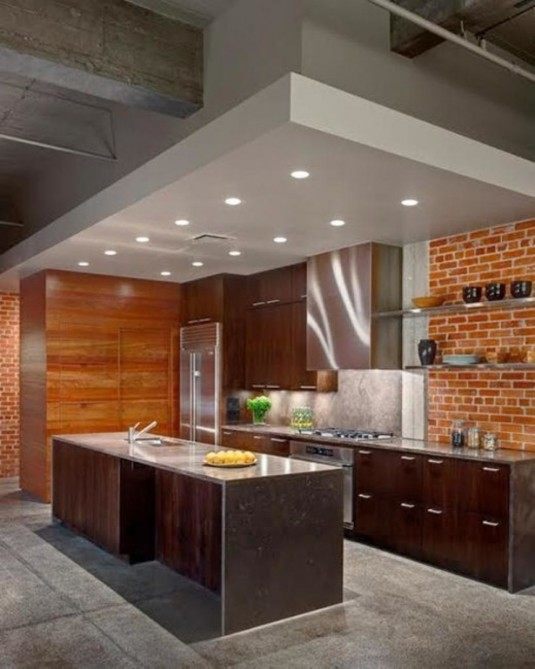 If you wish to make an accent wall in your kitchen, the bricks are the perfect way to achieve a fantastic look. If the design is done right, this will serve you for years to come. What do you think about the design below?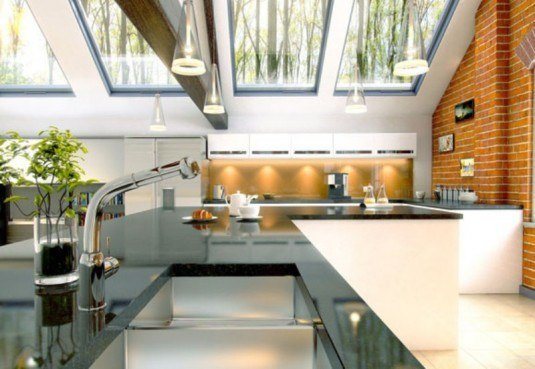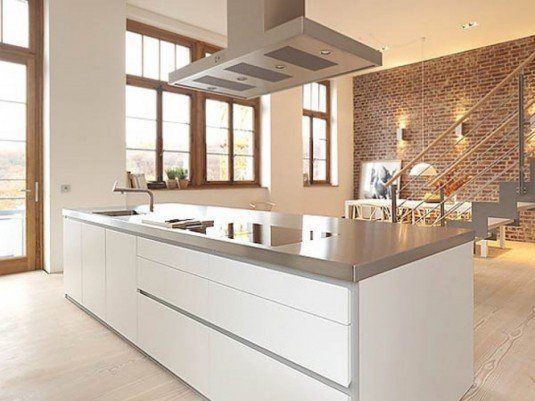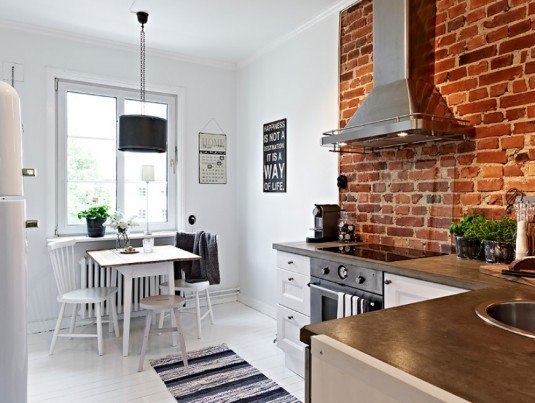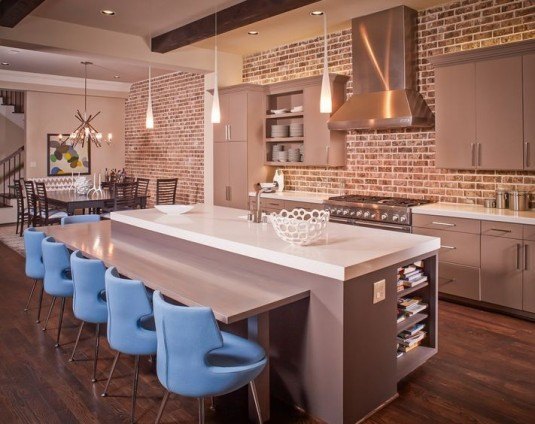 The bricks have a special charm about them and make the space look stunning. Are you already falling in love with them?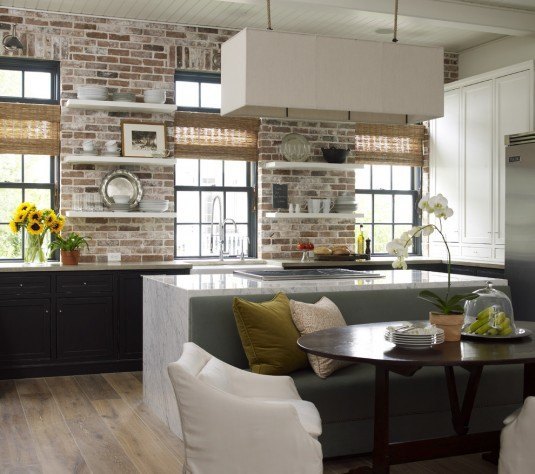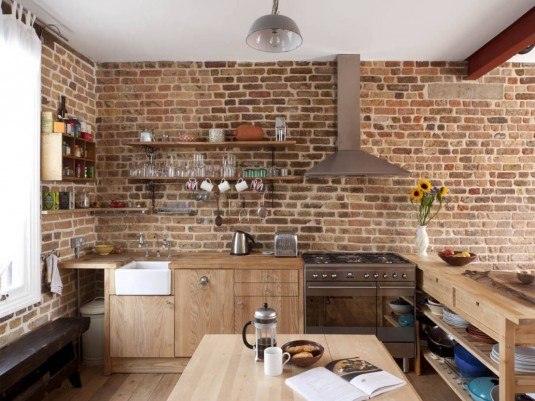 Are you already thinking about which wall to cover with bricks? You don't have to overdo it because a single wall is more than enough. The eye-catching bricks will easily make a contrast in the area and will draw all of the attention on them. Would you like to see the bricks in your kitchen? Go ahead and recreate some of the gorgeous kitchen designs that you saw here. I'm sure that there is more than one kitchen design that caught your eye and that it's going to be hard for you to choose just one! I'm dying to know what you think about the brick walls in kitchen, so let me know in the comments below! Thanks for your time and come back tomorrow for more inspiration!