Hey there people! Are you looking for some great bedroom design ideas? I was too. Until I came to one specific style that took my breath away. So,  I was looking for something warm but it must have that special something. And guess what? The Moroccan interior style was the one. This is the perfect one for a bedroom, that will bring the romantic atmosphere. So, check these Moroccan Bedroom Designs and see what I am talking about!
See also:
Exotic Moroccan Interiors With A Modern Accent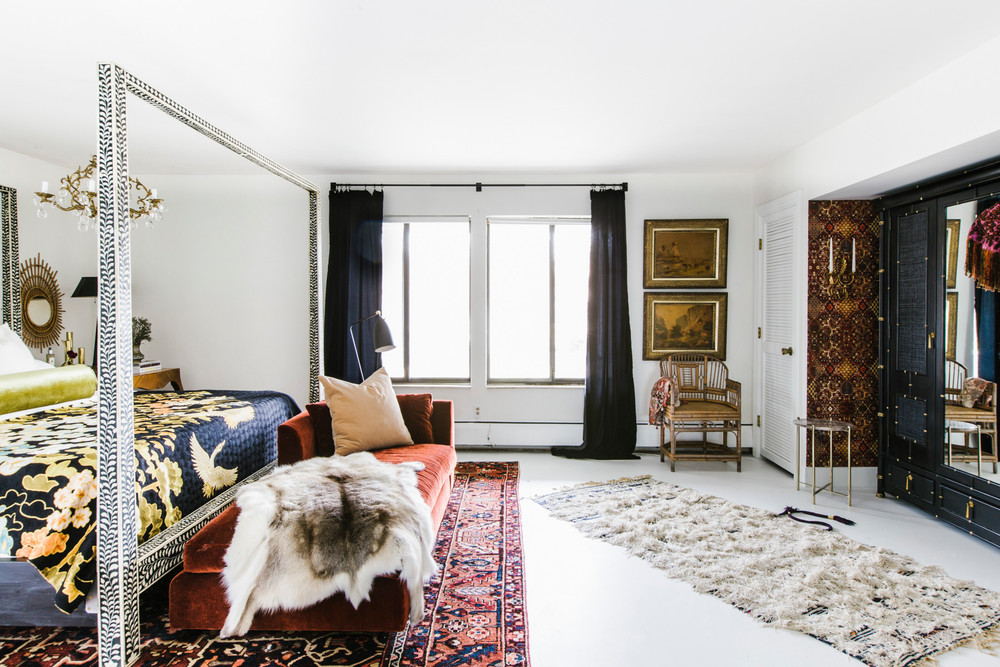 Even on the first glance, you an notice the inviting and warm look that this kind of bedrooms have. You can feel the oriental vibe in every single corner of the room. The mix of details and warm colors makes it the perfect choice for a bedroom for a couple. It kinda brings romance and luxury into one space.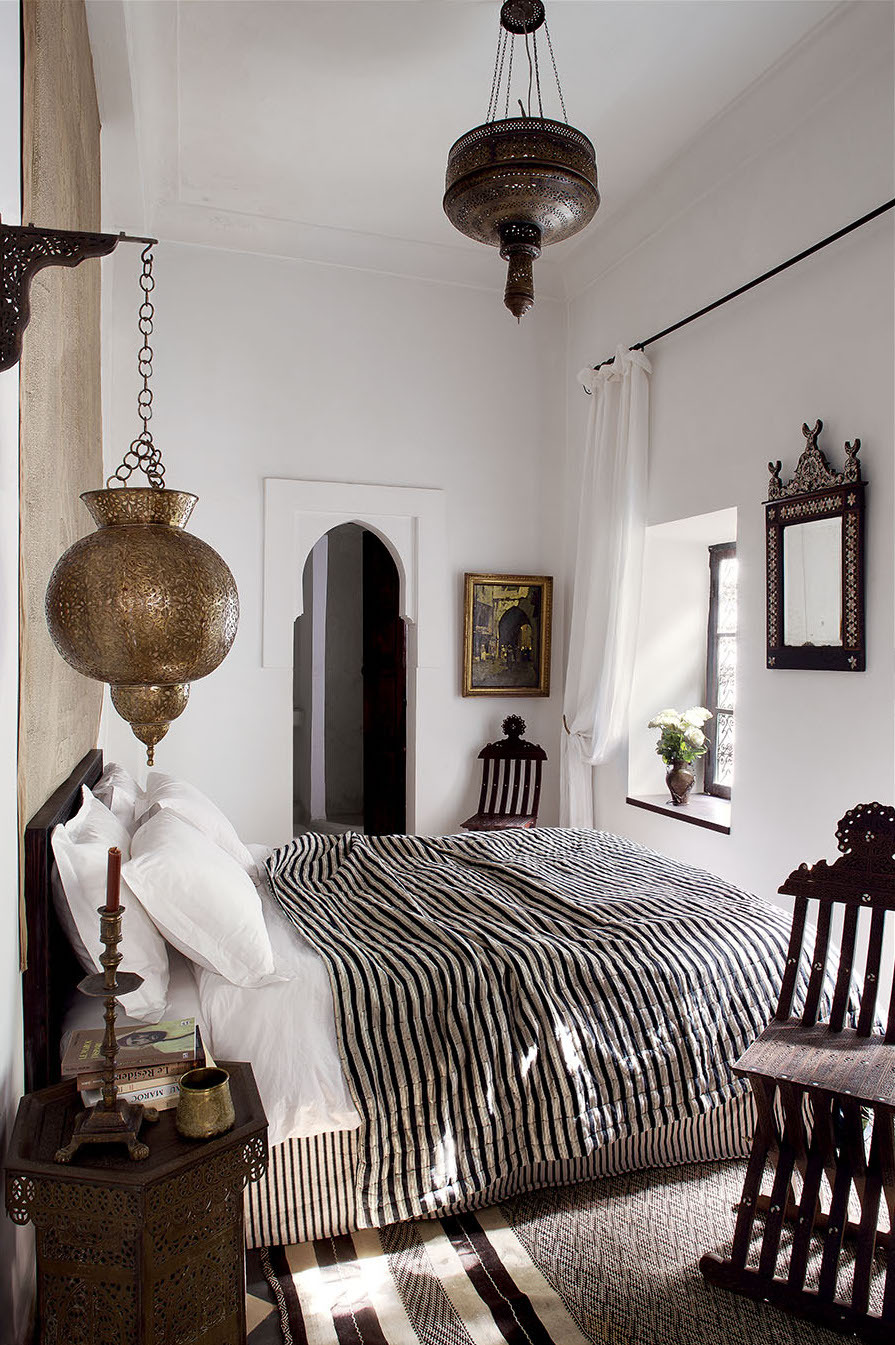 If you enjoy the Far East vibe and the "1001 Night" tale, then you have already found your perfect interior style. The next step is implementing this in your bedroom. How to do it? You should have in mind the few key characteristics that make a certain space feel Moroccan. We must mention the deep wooden tones here. You can have a bed and a nightstand in a deep wooden tone.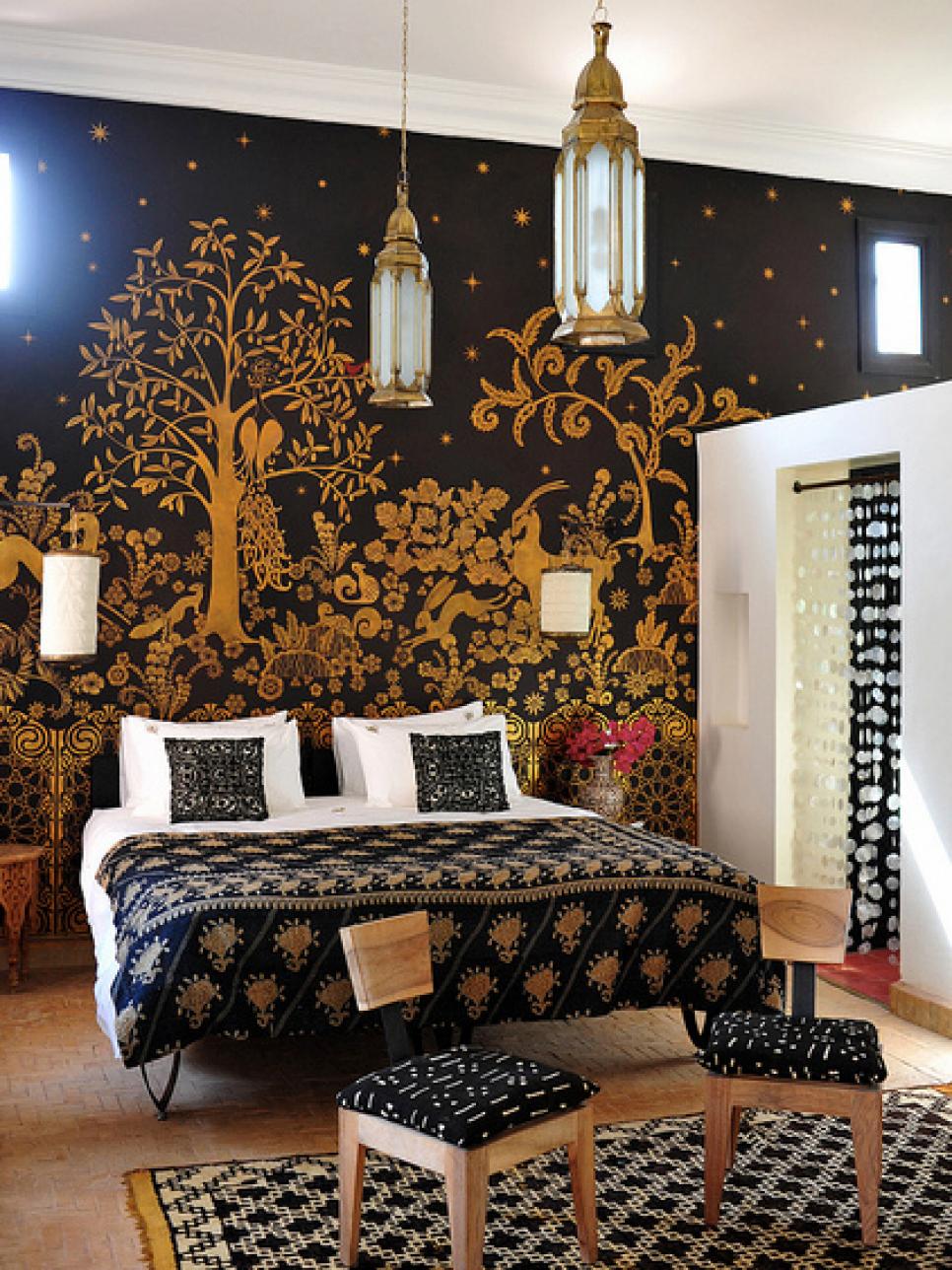 Next is mixing textures and patterns. Floral and geometric patterns are the top choice. You can use them as a duvet cover, or in a form of a rug. When choosing colors, you have various choices. Bright and bold colors are not a thing hat will fit Moroccan. You should instead go for warm tones, a mix of neutrals, or the black and white combination. Do not forget golden or copper details, as these are one important thing that will bring charm in the space.