Small bedrooms do not have to be uncomfortable. You can create a cozy bedroom that has a relaxed atmosphere even in the smallest space. If you are using the right tricks, your room will feel more comfortable. Check out these small bedroom tips and create your spacious one!
Curtains
If you don't have enough space in your home for a separated room, then this would be a good idea. Providing privacy for a good night sleep is crucial. You can provide that with curtains. It will look decorative too.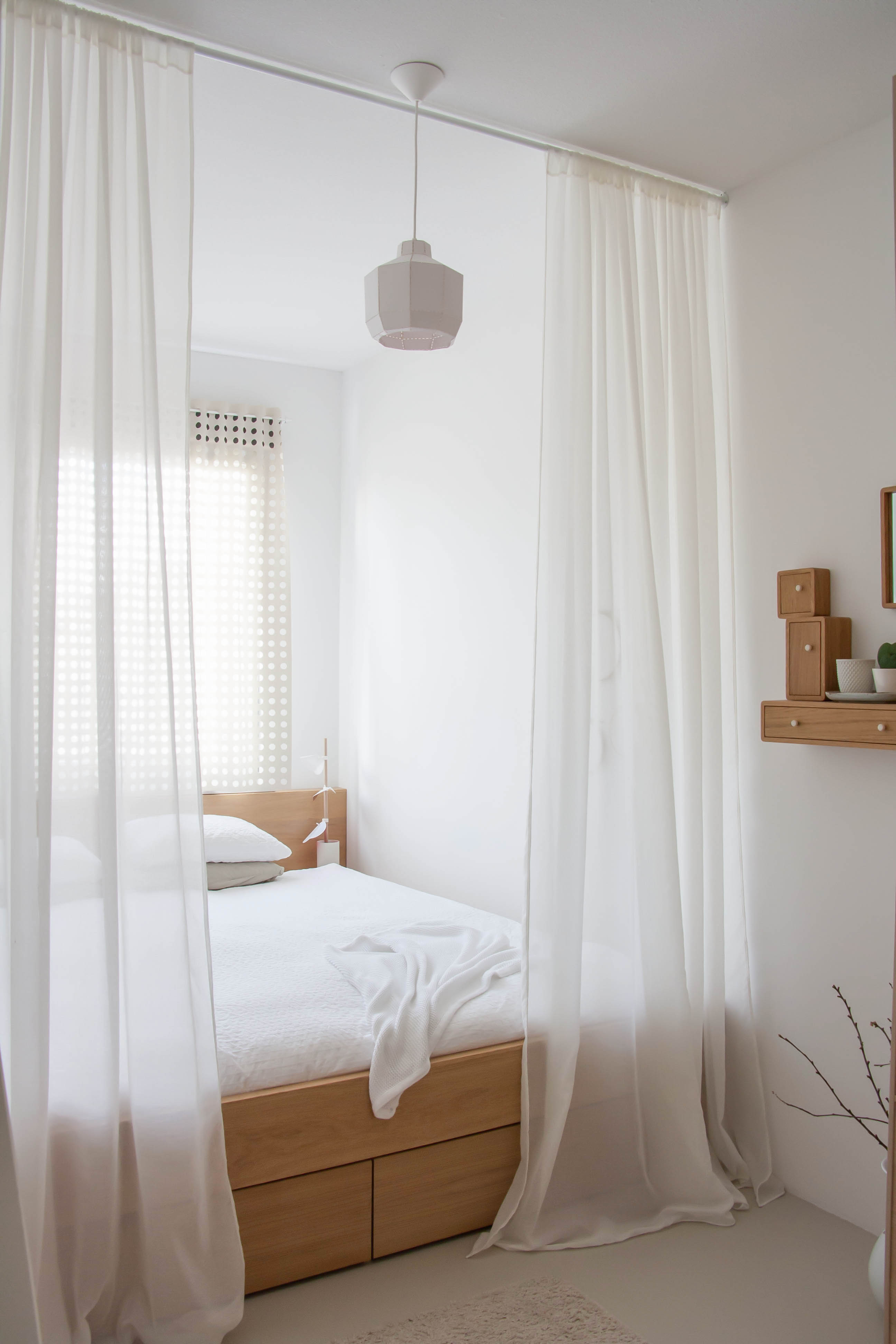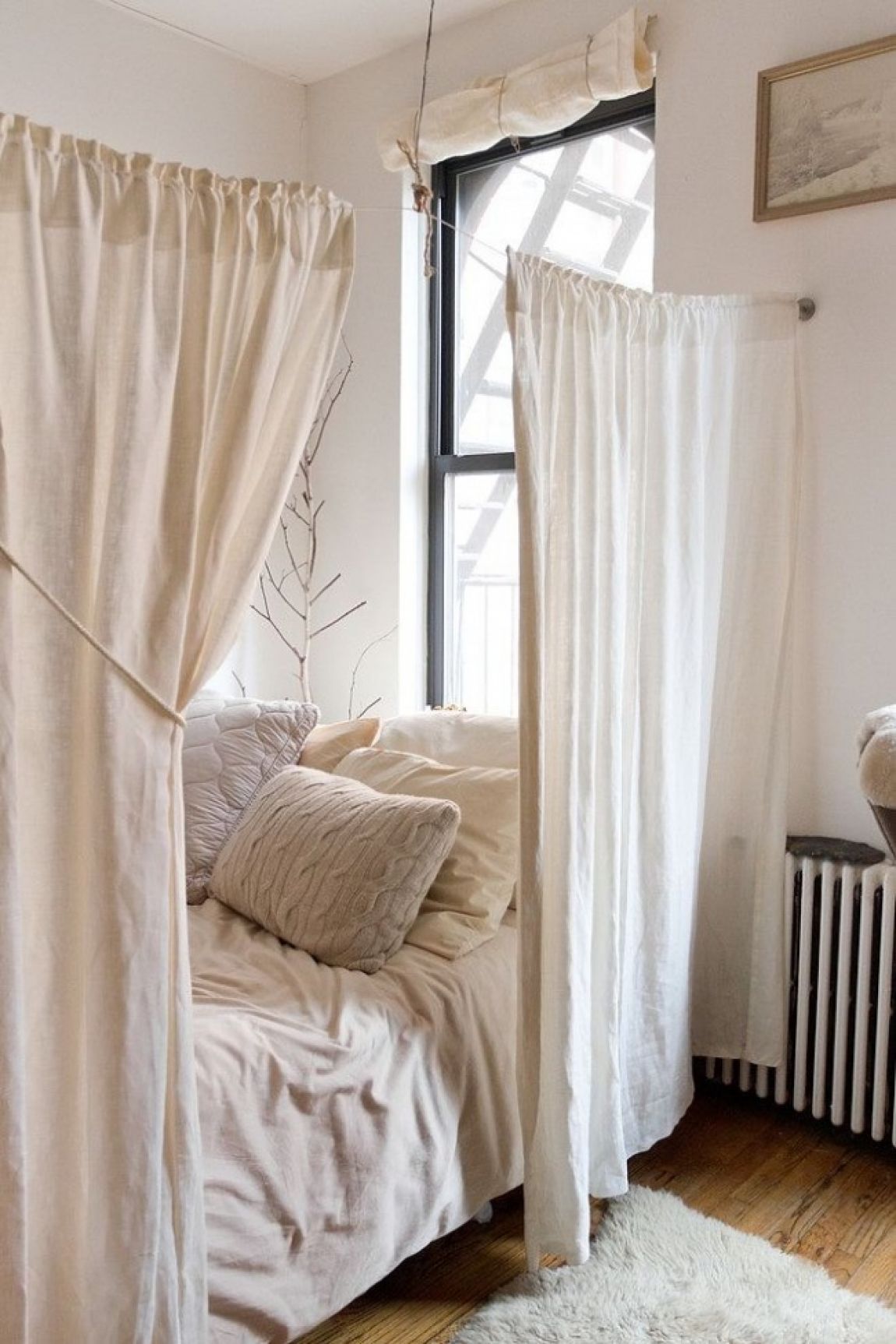 Bed & seating in one
Making your bed multi functional  is always a good idea. A single bed can be turned into seating area in a simple way. Take a look at the idea below. Placing lots of pillows will make your bed comfortable as a sofa. You can have a day and night version of your bed.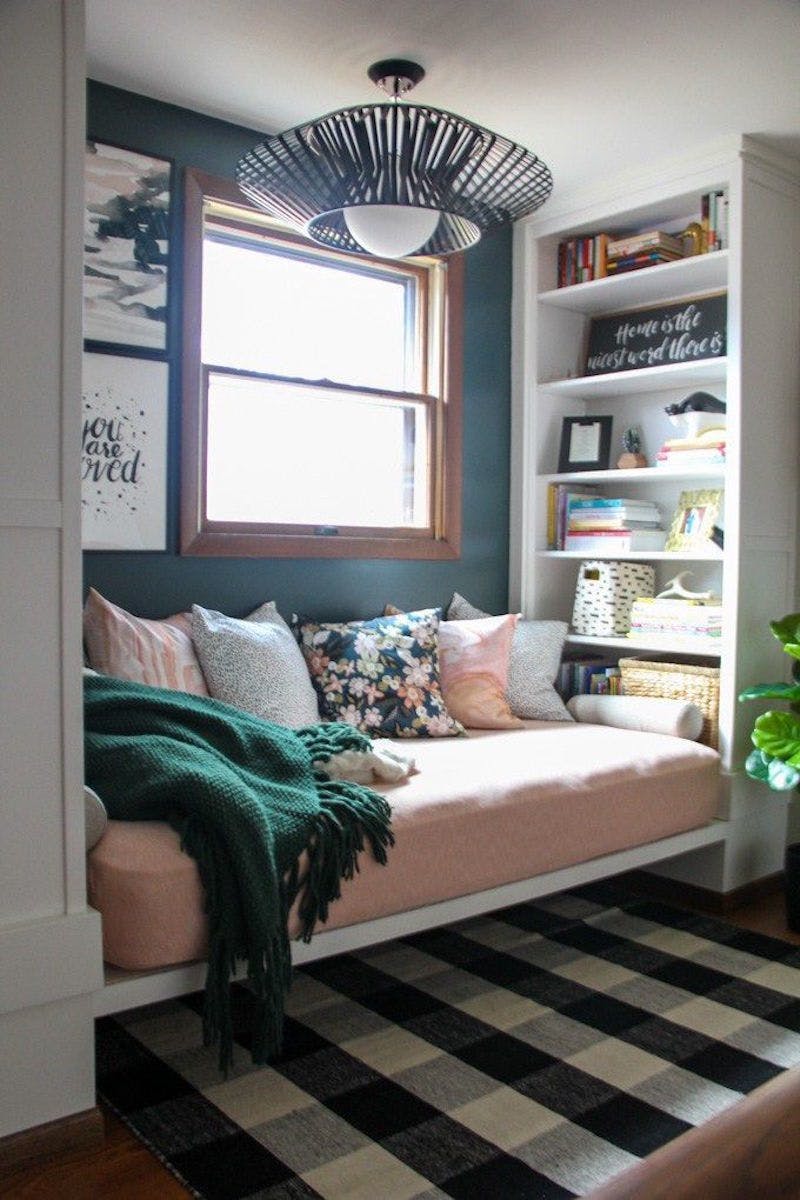 See also: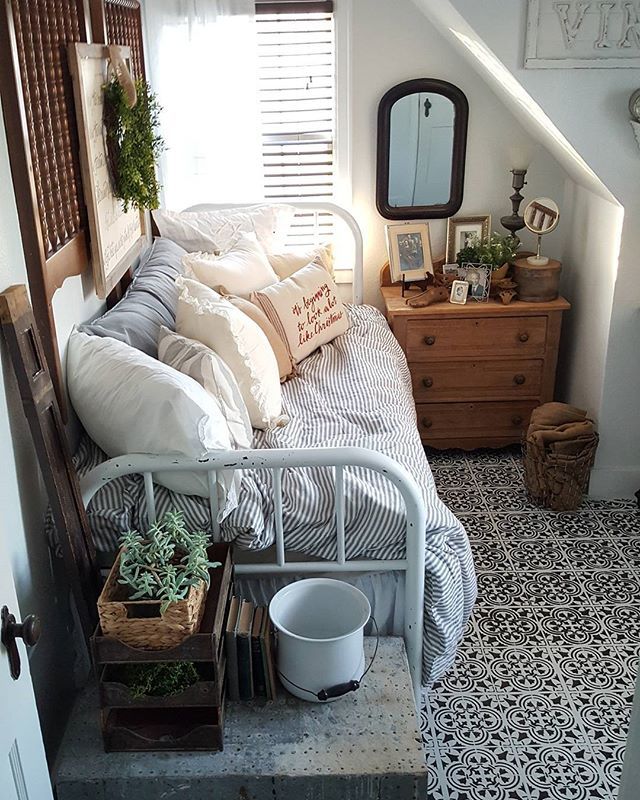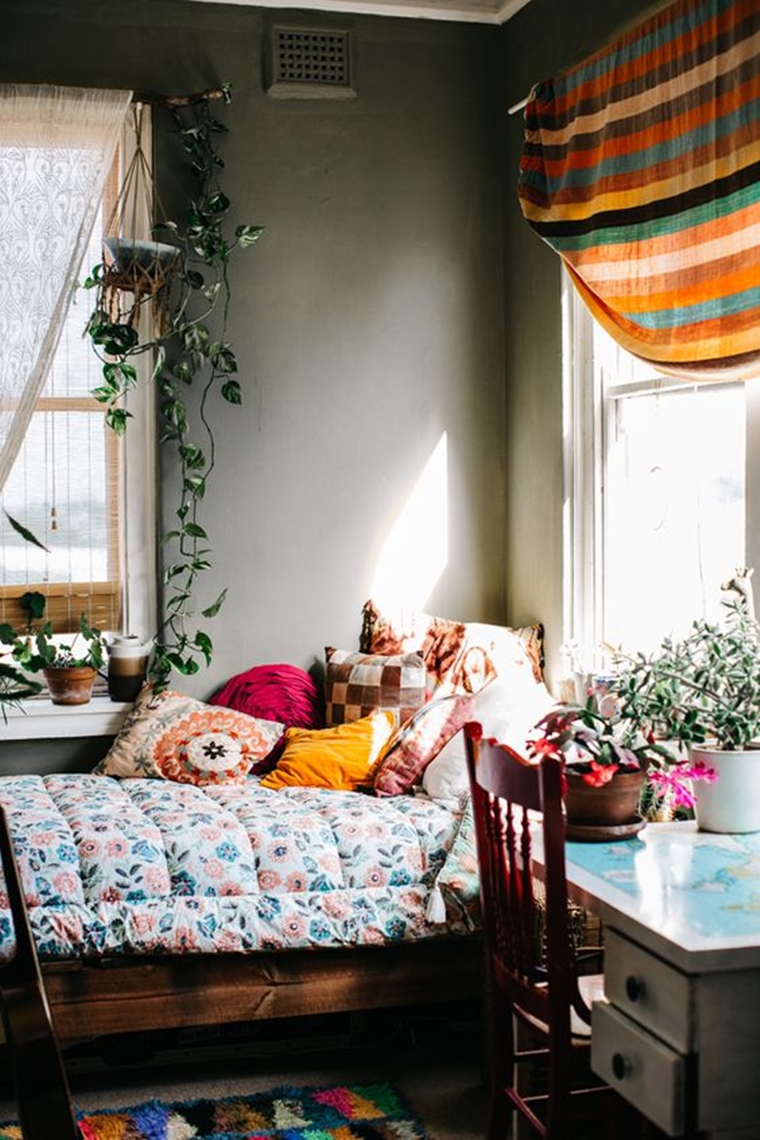 Bed=Extra storage
Small bedrooms are so tricky. Having the proper storage seems like a tough job. Play smart. Use your bed as storage. Always buy a bed with build in storage. And if you already have a raised be, then squeeze some storage boxes under it.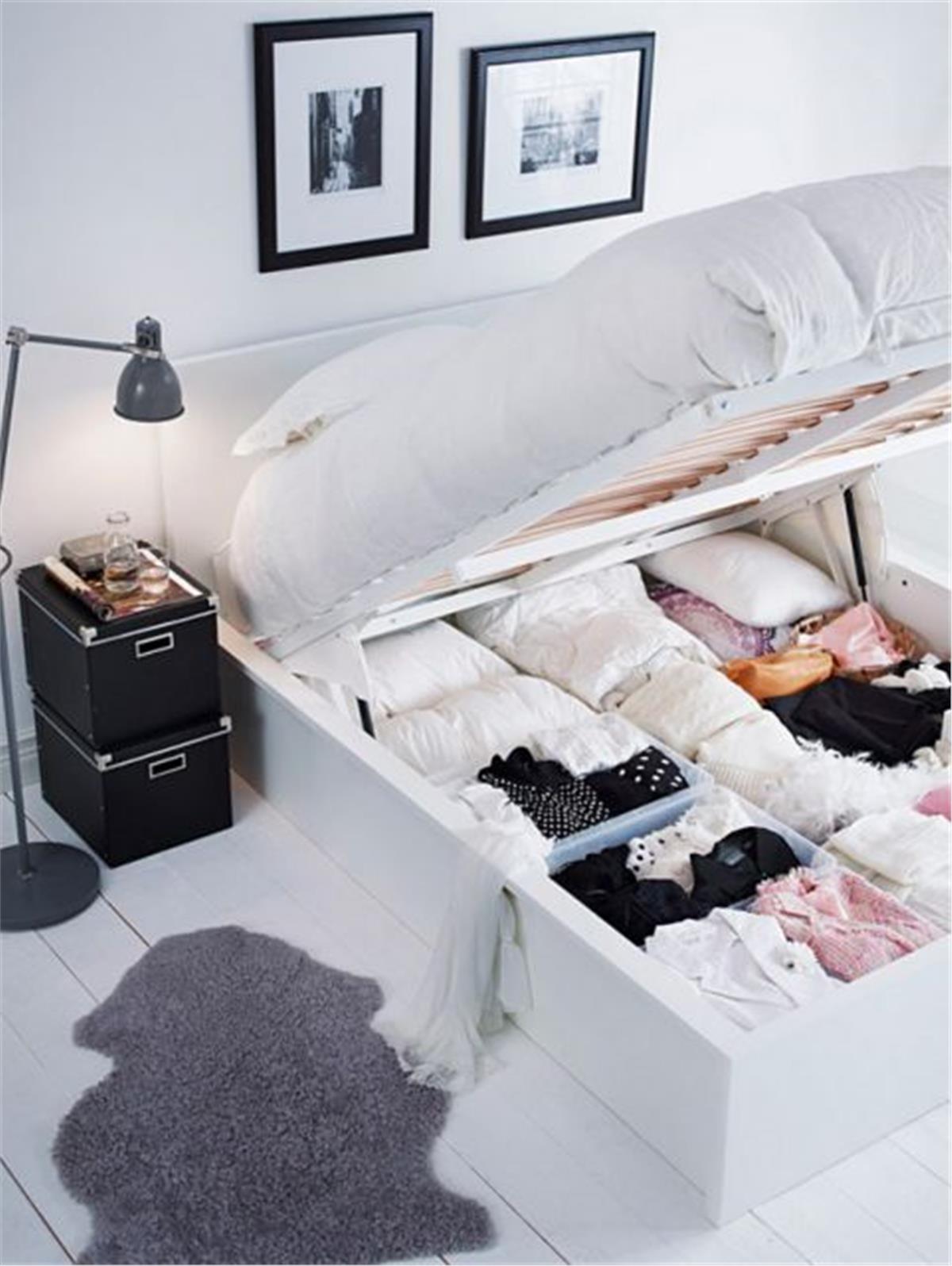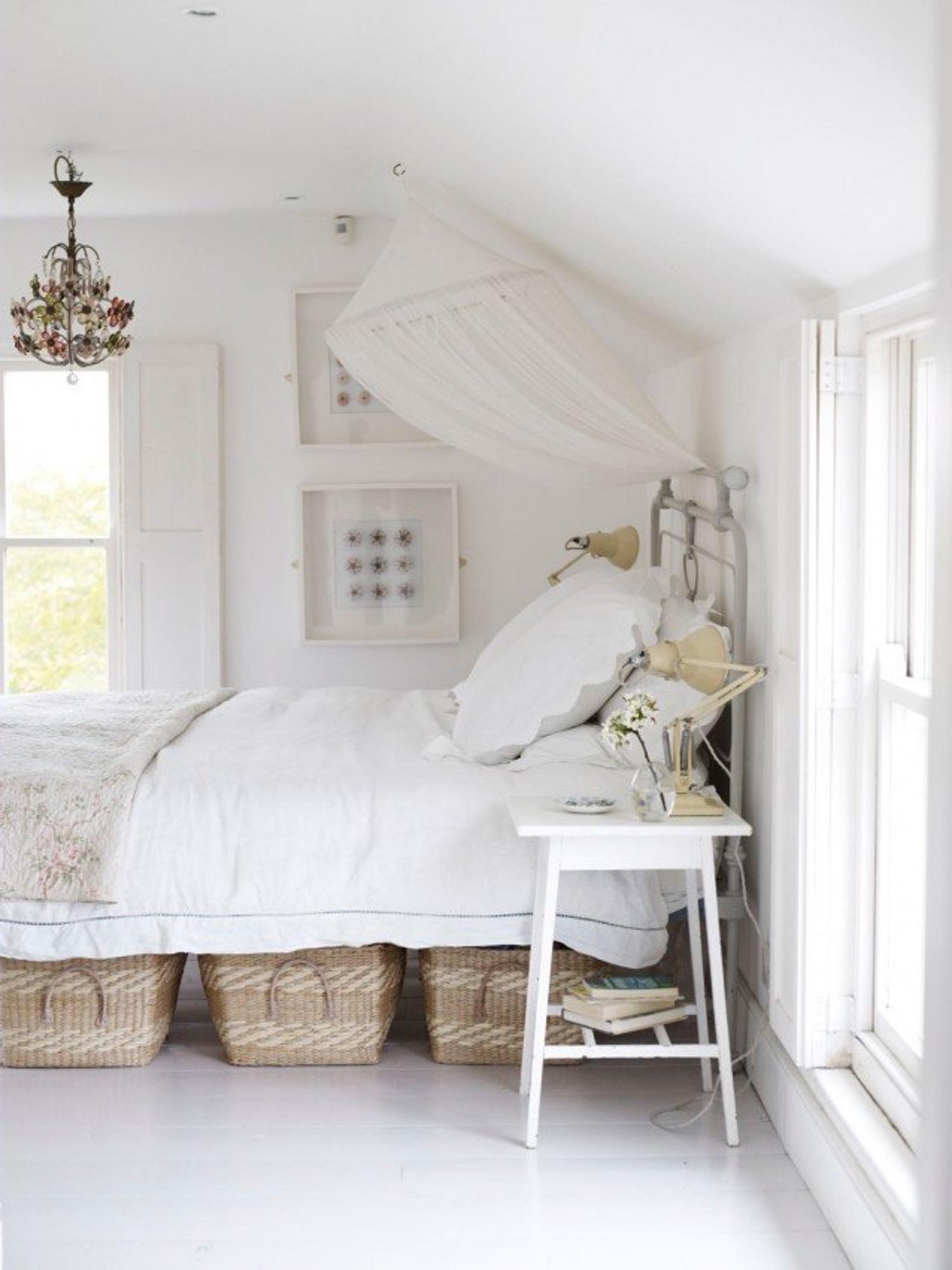 Place bed in corner
The usual position of beds is not the best space-saver. if you place it in the middle of the room, you will have only small passage place. The rule of placing the bed  next to a wall or in a corner is a must for small bedrooms.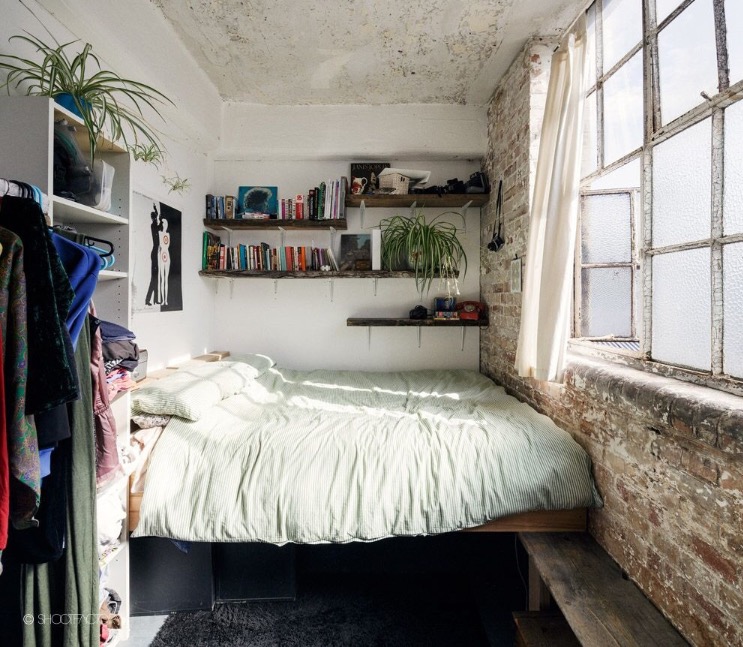 Multi functional furniture
Reducing the number of items in your room is a good idea. Go for furniture that can be used in various ways. For example, your nightstand can be a desk too. Take a look at the one below and see how they have done it.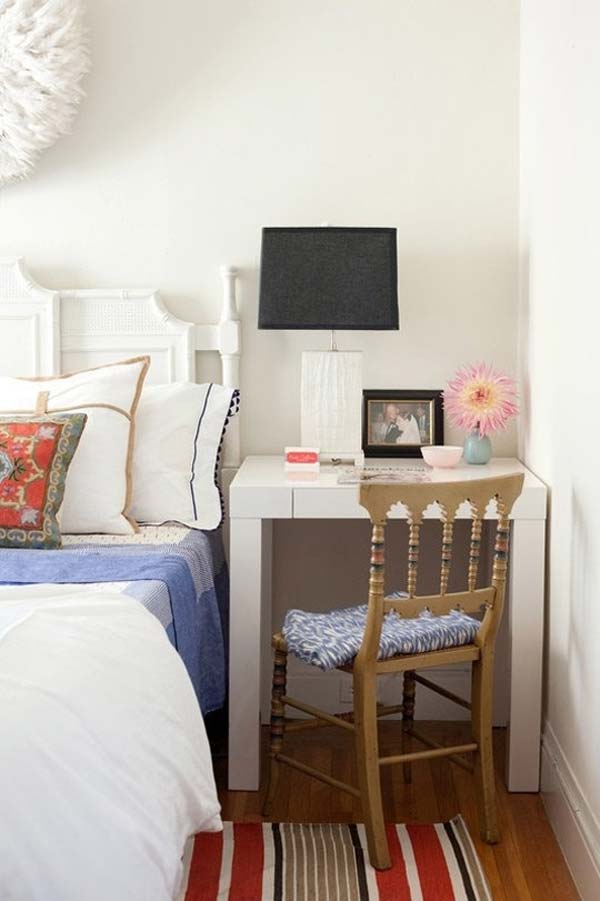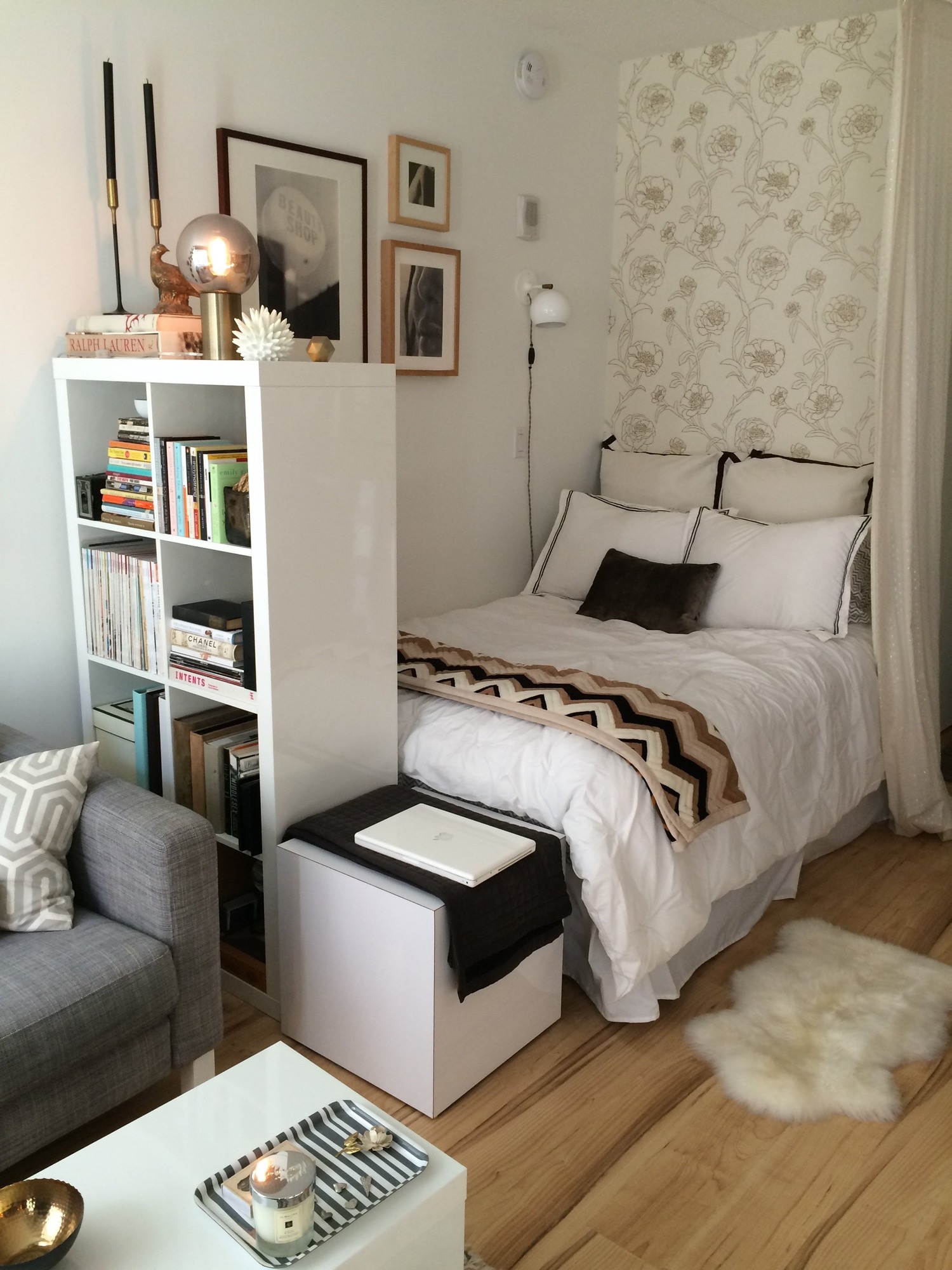 Nightstand alternative
If you have too little space for a nightstand, then you don't have to put one. Instead, a small shelf will do it. It will hold your essentials, while not taking any of your precious space.