If you think that your kitchen needs some smart solutions for keeping your stuff tidy, then I have you covered. These smart ideas are so helpful. It is amazing how you can use ordinary items for storing your kitchen utensils. That way, you will use the space more efficiently and get the most of your small kitchen. Are you ready? Read on and find out more!
Wall storage
Old bed into storage? No one would have think of that.  It looks really helpful. You can hang the most used items here and have them accessible in any time.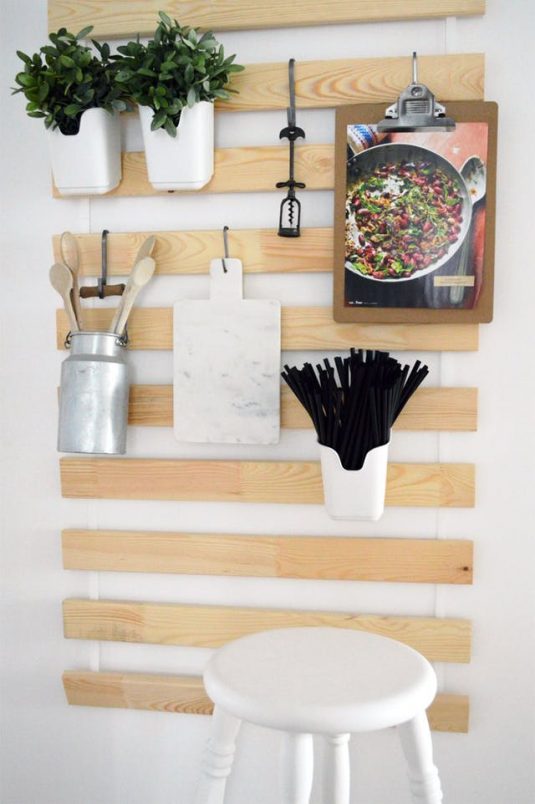 Hanging jars
If you have too many ingredient jars, then this is a good solution. Floating jars will save you so much precious space in your kitchen counter.
See also:
14 Small Kitchen Storage Hacks That Will Save You Some Precious Space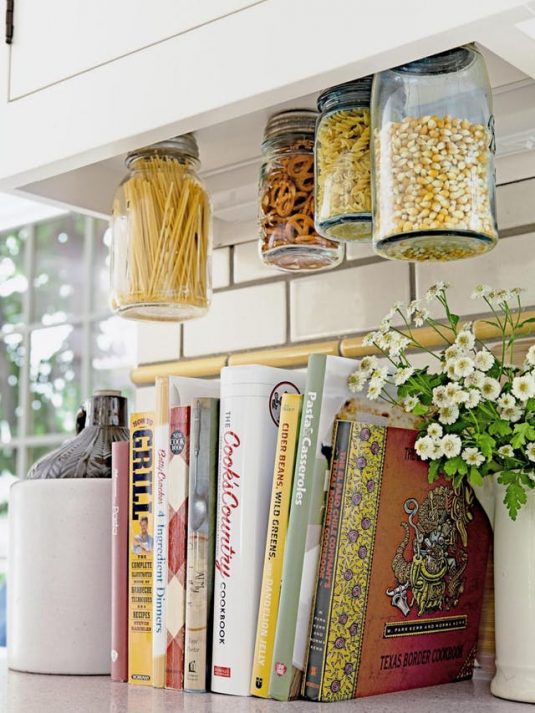 Pegboard organizer
What would a pegboard do in your kitchen? If you wonder, then take a look at this. It can make a super smart organizer. All your items will be tidy and handy here.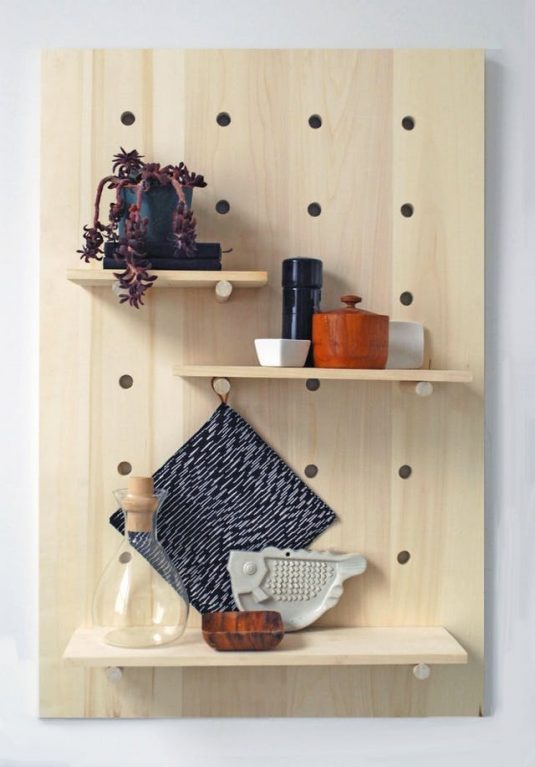 Hanging baskets
Are you trying to squeeze some extra space into your small kitchen? This is a good idea for that. Hanging baskets from the ceiling will save you some precious space. And you will get nice storage for your fruit and vegetables.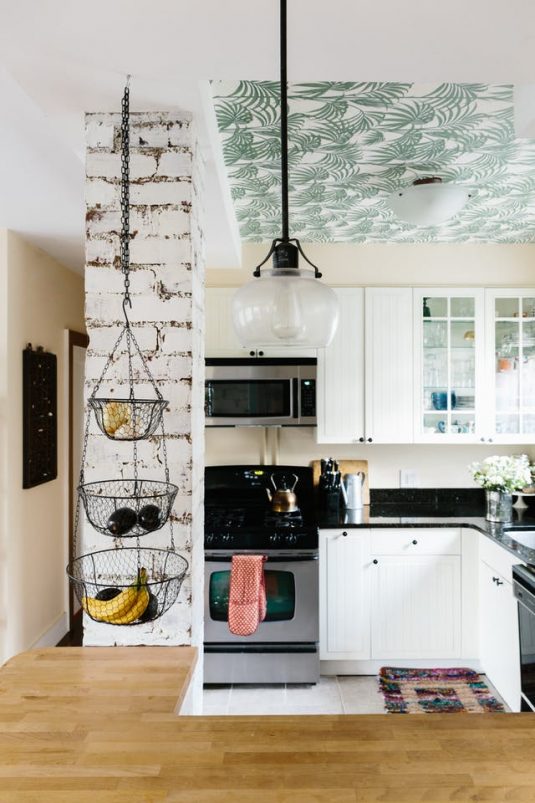 Metal rack for pans
If you love baking, then you must have so much baking pans. To organize them in an easy way, use a metal racks. They will be so tidy.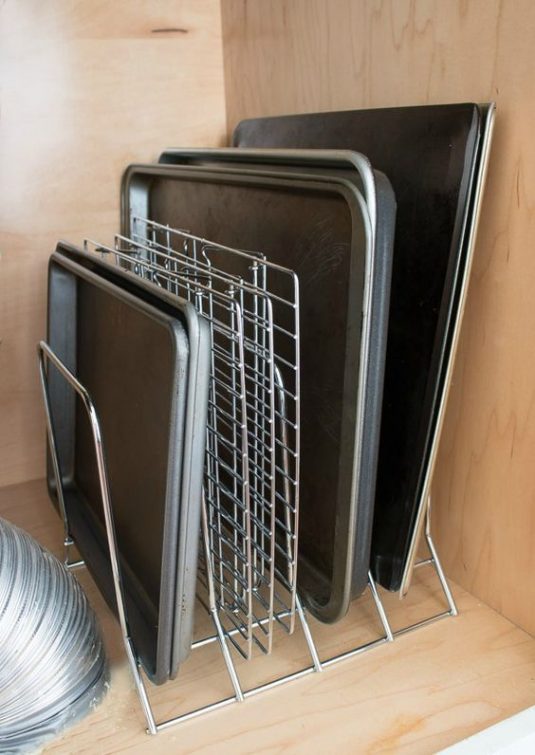 Plastic bag storage
Storing plastic bags is a nightmare. They are so hard to work with because they take too much space. Organize them in a box, and you will have them when you need.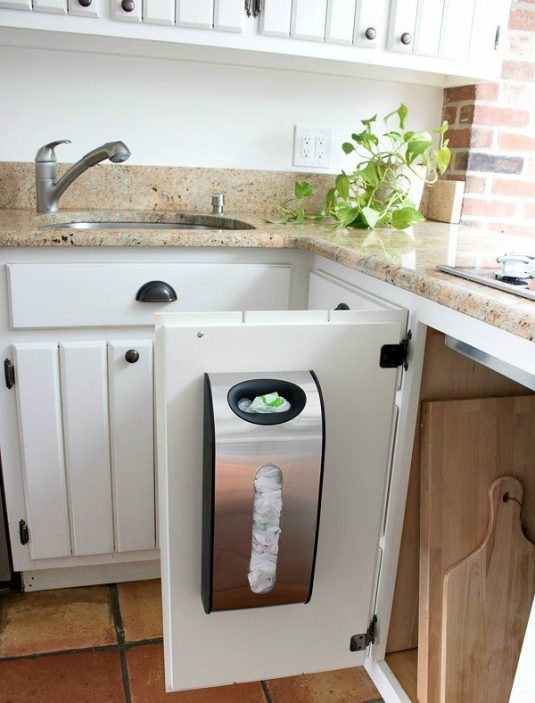 Paper organizer
Using an office organizer in your kitchen is a smart idea. Those water bottles fit perfectly. And everyone can easily get to theirs. While saving so much space, this one is very functional too.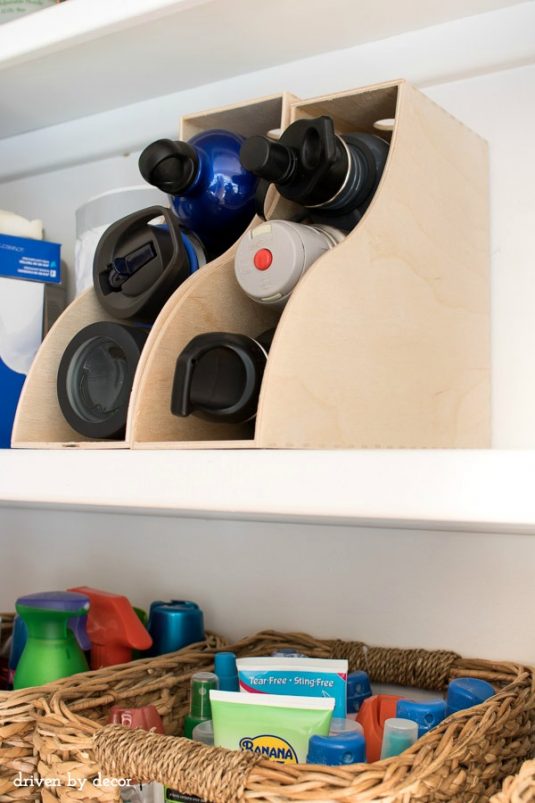 Floating shelves
Use the useless space efficiently. Put floating shelves wherever you can . They can help you turn any corner into useful storage.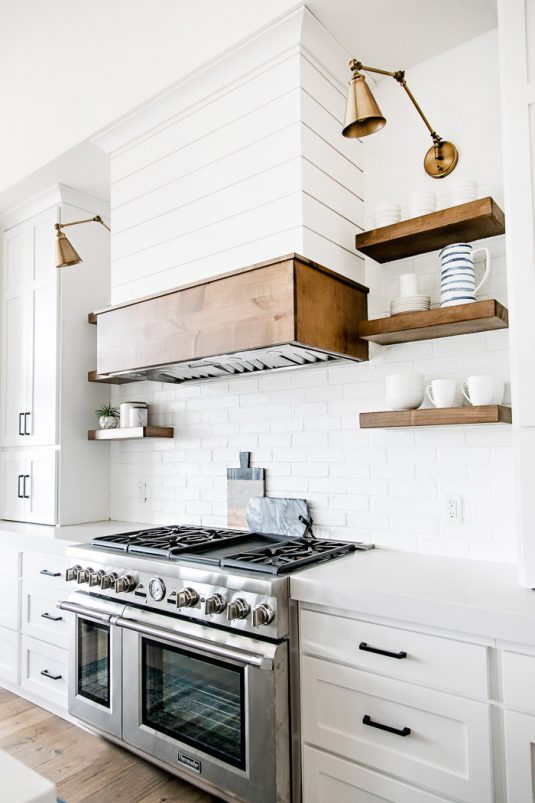 Use the cabinet tops
The top of your cabinets has enough space for storage. Fit some shelves there.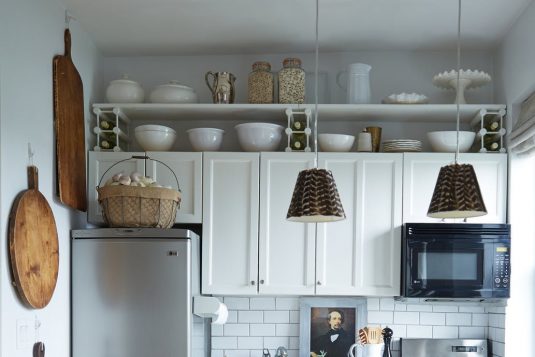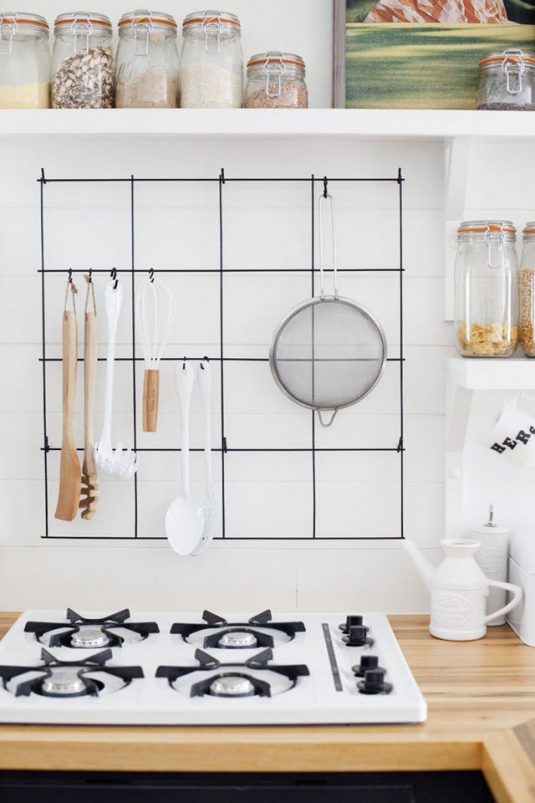 Wine rack and glass storage
Go for multi-functionality. This one is a great example of that.