Hey there DIY fans? Are you in the mood for some wonderful DIY projects that will be super useful for your garden? As we all know the recycling projects are the favorite DIY crafts to everyone since they help us save some money and still can be used in great functional ways. Here I'm going to show you some Smart Upcycled Yard Furniture That Will Make You Say Wow. I'm sure that you would want to make many of the crafts below. They are not difficult at all, so get down to work and use your creativity and imagination to the best! The old objects in your home can be given brand new functions and you are going to love all of the possibilities that exist out there and they are truly endless!
Have you recently removed a door in your home? If yes, get ready for an awesome DIY project that will give you a cool picnic table for your yard. Remove the broken glasses, replace them with wood and get some paint to add a personal touch to the table by writing your favorite words on it!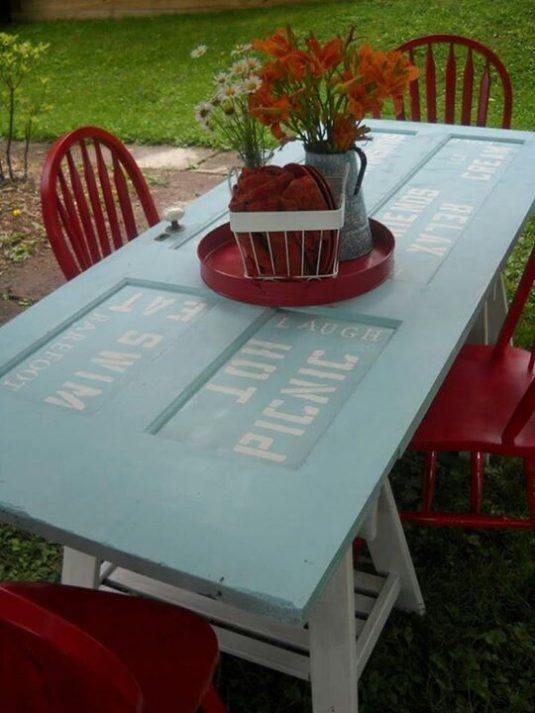 DIY bar
We all love to have a drink or two outside our home especially during the summer nights, so what do you think about making a cool palette bar? You will make it in just 15 minutes and everyone will enjoy it for a lifetime!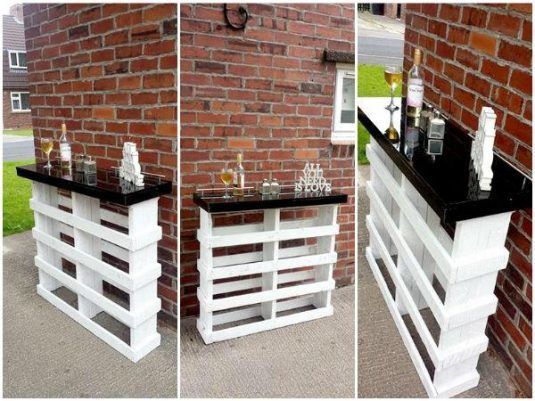 Use the crates to make great shelving units which you will use to display your favorite flowers and plants.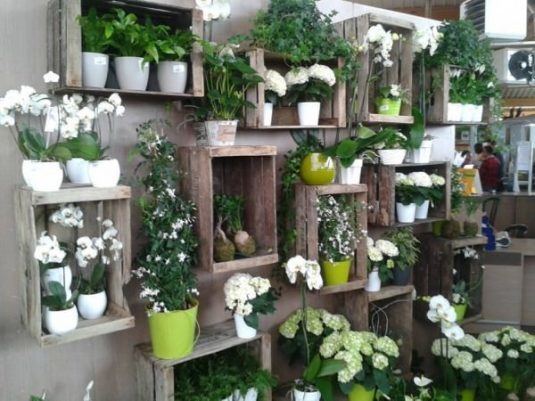 If you have recently broken a chair, don't be sad because you have just got yourselves an alternative plant holder which will catch everyone's attention.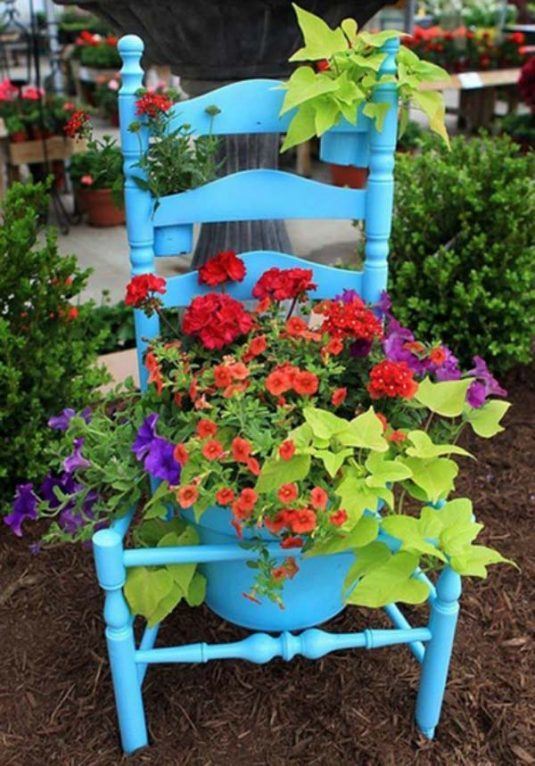 The old and broken sailing boat can be turned into an amazing piece of furniture for the garden. This will become the favorite spot in the whole house for reading and having intimate talks.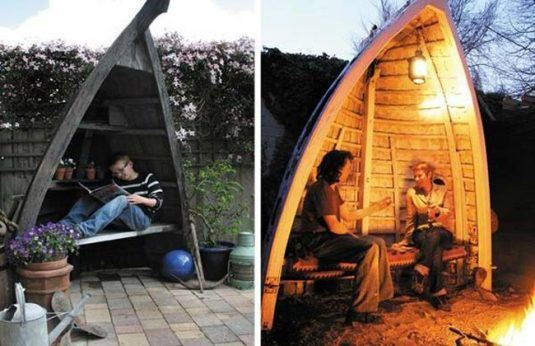 By using cinder blocks you can make an interesting armchair which can be made comfortable with just one cushion. The holes in the blocks can be used as planters.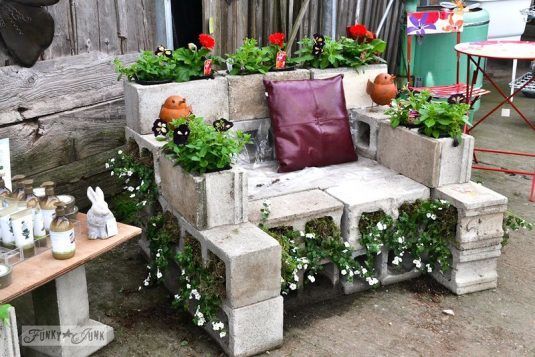 The old crib which you thought was useless can be reused as a sink. Have you ever thought of this idea?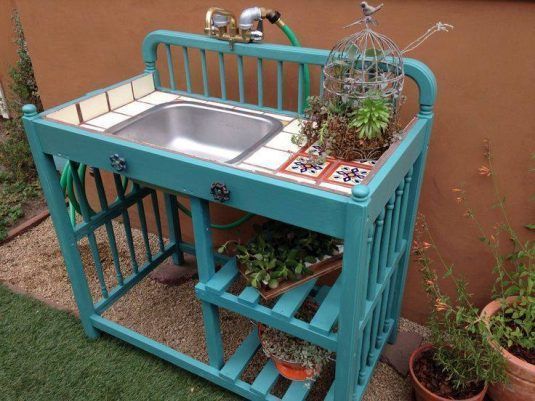 Upcycled Planter Ideas
The cupboard that you have just removed from your interiors can be given a brand new use in your yard. What do you think about using it as a flower planter?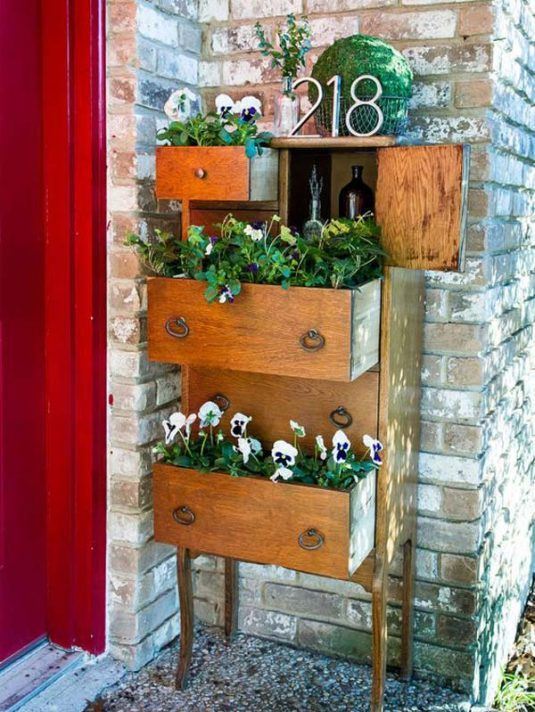 Make a small house out of the old windows that you were just about to throw away!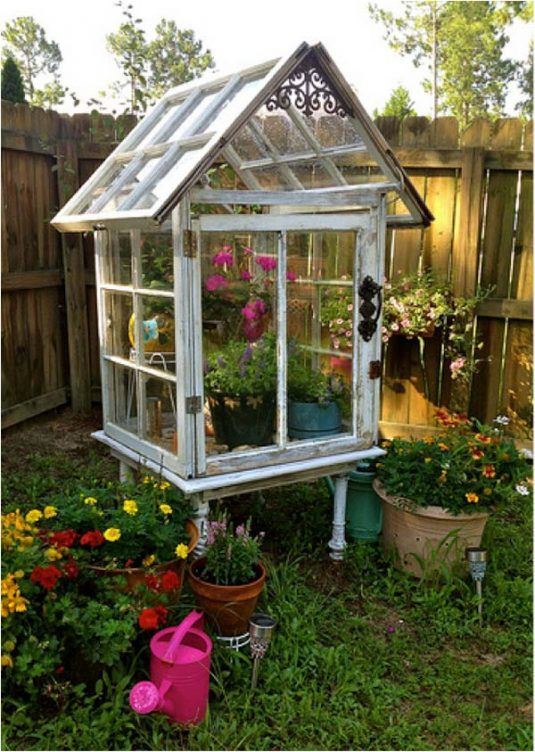 Upcycled coffee tables
Paint the old tires and make yourselves a small coffee table and seating options for your yard.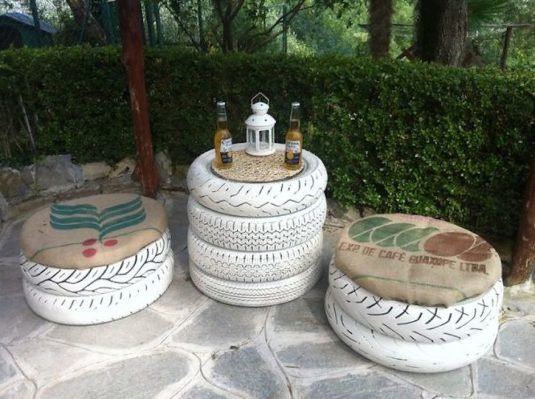 We all love to make furniture by reusing the amazing palettes!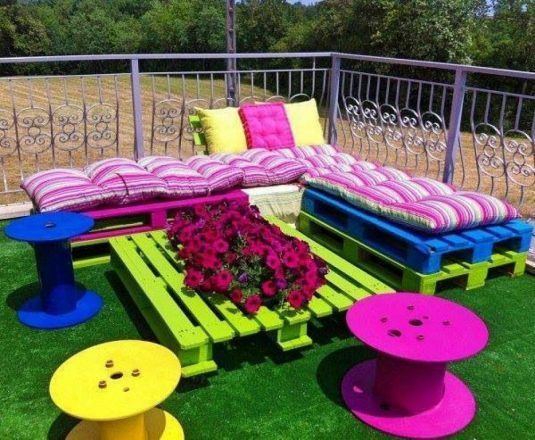 There is no need to spend tons of money on expensive outdoor tables when you can repurpose the spool and use it as a table in your garden. Which design is your favorite? Keep me posted!