We are love the projects that reuse old items because in this way we "get rid" of them and we get brand new ones at the same time. That helps us to save money, and use our creativity, imaginations and skills. If you are in the mood for making a DIY project soon that will add up to the look of your home, scroll down through the photos below and get some ideas. I have collected for you some Smart Ways To Reuse Barrels In Home Decor That Will Amaze You. The barrels are truly sophisticated and elegant since they are used for keeping wine, and the wine is one of the most appreciated drink ever. If you wish to add a rustic charm to your interior and outdoors, don't miss the photos below.
SEE ALSO: She Took a Barrel and Used It in 21 Different Ways to Beautify Her Yard
Since we use barrels for keeping wine, we may repurpose them to keep wine but stored in bottles. One of the best things to do with a barrel is to repurpose it into a wine rack. Go ahead, make this project and display your wine collection in style!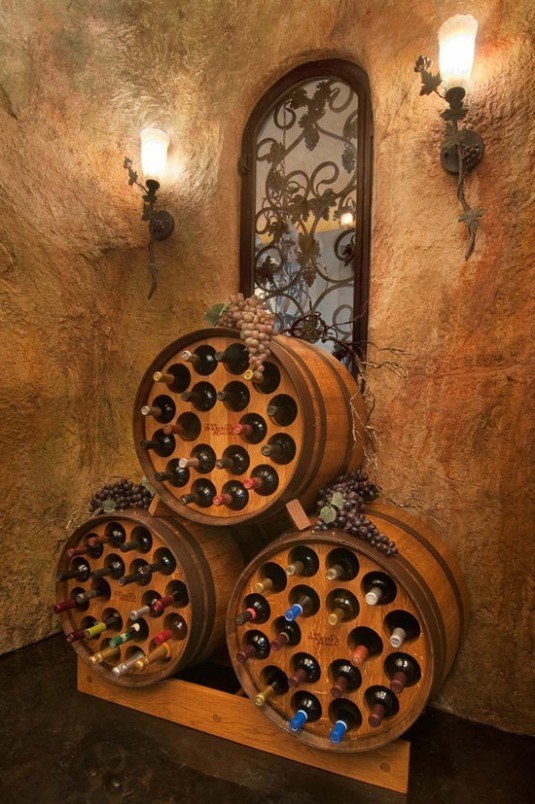 If you are opening a cafe soon and you are thinking about possible ways to decorate it, you may keep in m ind the idea below which repurposes barrels as pendant lights. It's a unique design that will fascinate everyone. What do you think? If you have high ceilings, you may even incorporate the design in your home as well.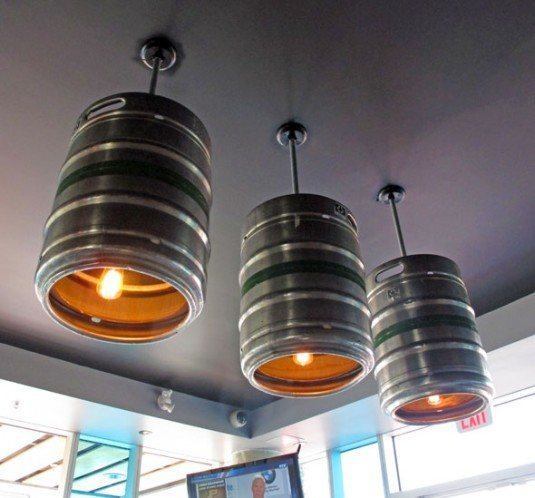 I especially love the design where the old barrel is turned into an ottoman. It can serve you to rest your legs, or to serve drinks on a tray so they can stay upright.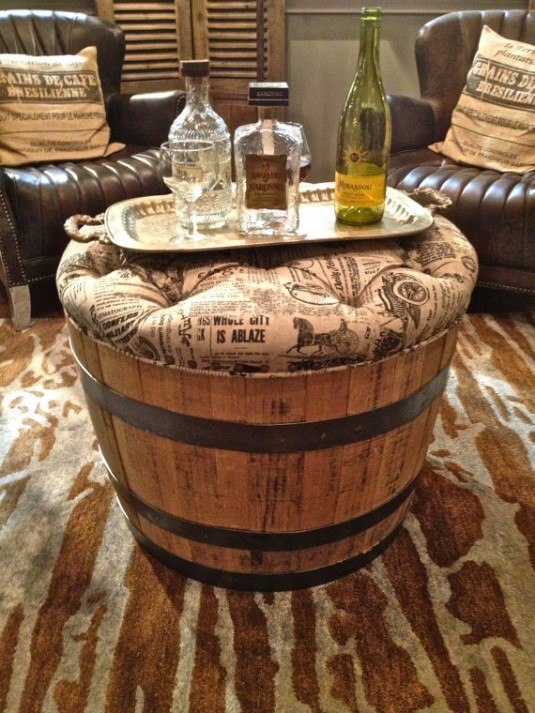 The barrels can be turned into some amazing pieces of furniture, and the possibilities are endless. If you have plenty of barrels in your basement, put them to a good use and save yourselves some money. How do you like the idea?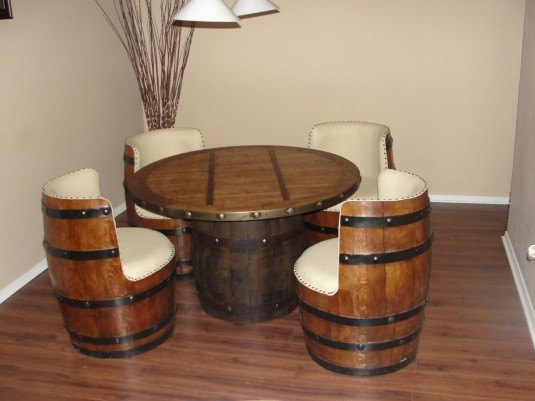 Do you have a pet? If yes, we have a wonderful idea for a pet house that you should copy as soon as possible. The barrel can be an awesome house for your dog and it will keep it warm and dry.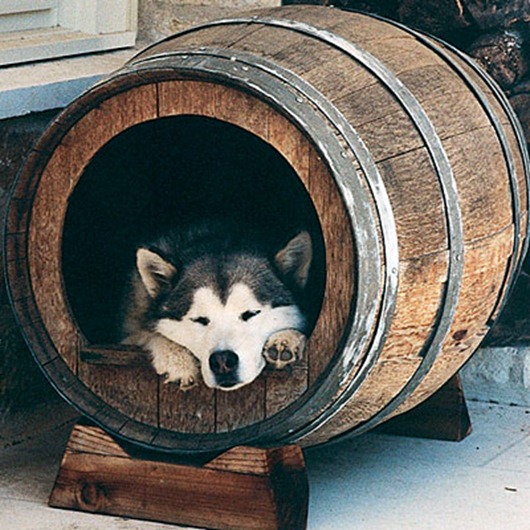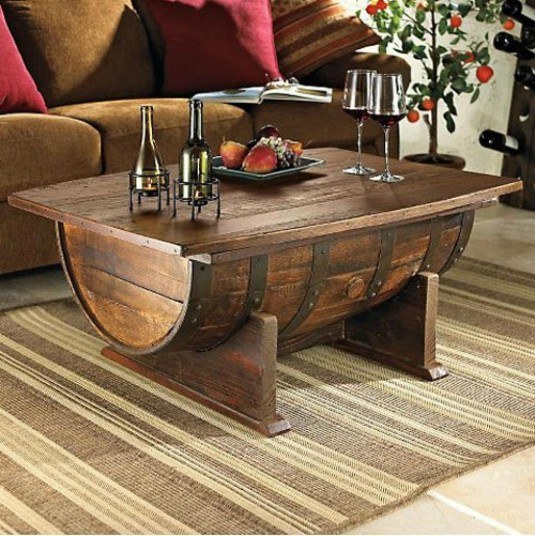 The weather outside is getting better and better, so the fire put grill made out of a barrels is just the perfect DIY project that you should make really soon!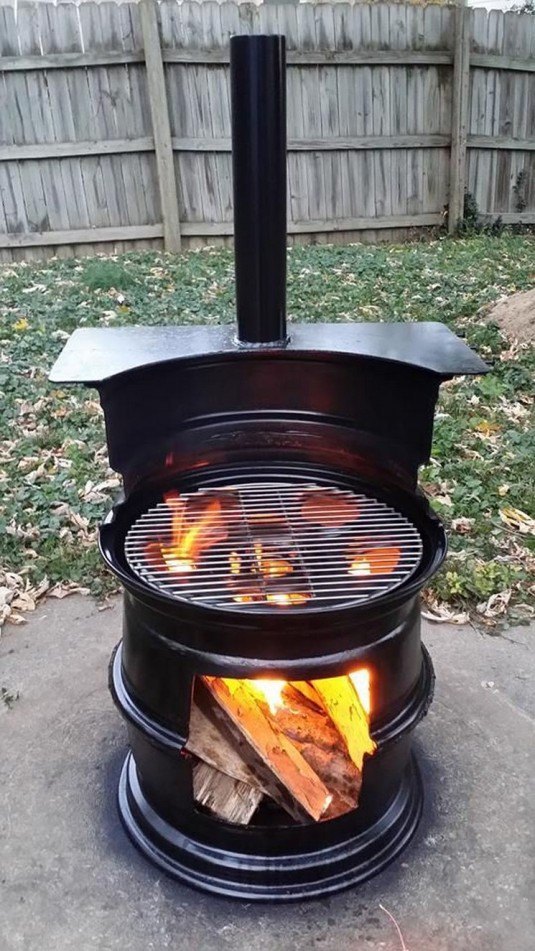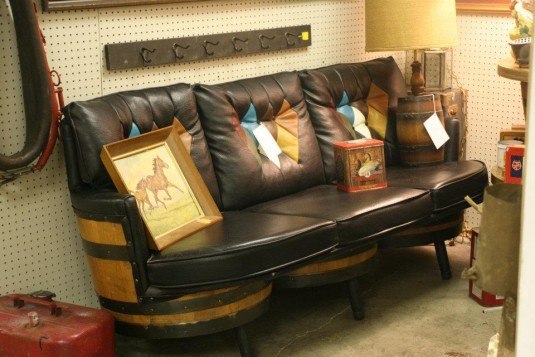 Has it ever occurred to you that the barrels can play the role of a sink perfectly well? Why don't you use this alternative and make your home look pretty unique?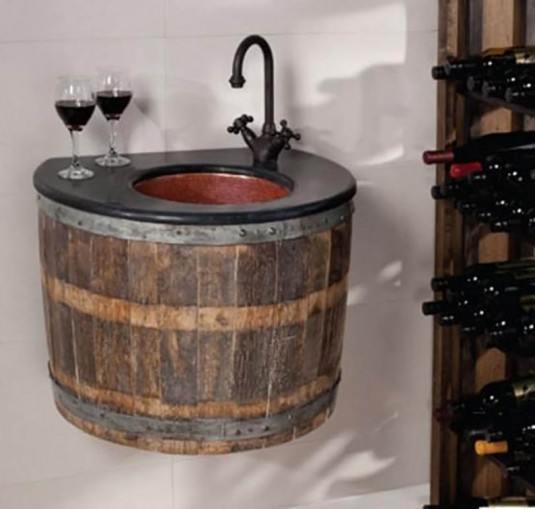 If you are hosting a garden party soon, use the barrel to cool of all of the drinks in a fantastic way.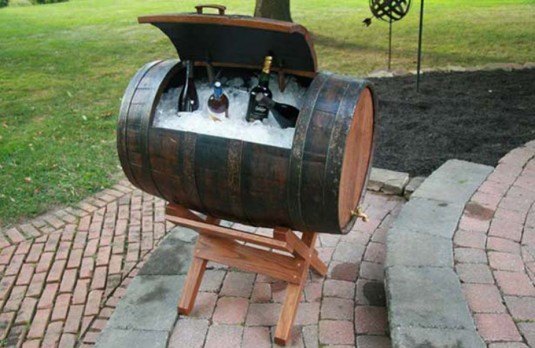 Which way to repurpose barrels amazed you the most? I would love to hear from you, so make sure you keep me posted in the comments below! Enjoy the many benefits of repurposed barrels!