The corners in any space are left unused when in fact can be used functionally. You can decorate the corners in an outstanding fashion, and you will be glad that you did so once you see the final results. I'm going to inspire you with some Spectacular Corner Decorations That Will Fill In The Empty Space, so don't miss them! I'm sure that you are going to find them fascinating as I did. Let me tell you that I have already chosen what I'm going to do with the empty corners in my apartment, so I hope that you will do too!
If you work from your home, you will certainly need an office at home too, so is there anything better than turning this corner into a small working area? If you lack an extra room, this may be the perfect solution for you!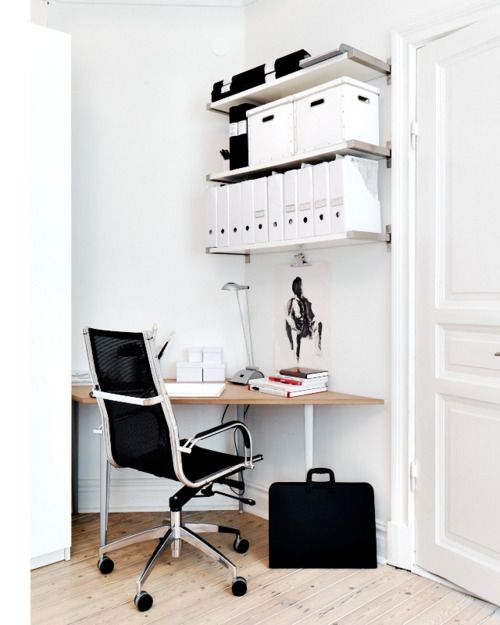 The glass shelving designs are stunning, and will fit into your living room if you prefer elegant and sleek ideas. How do you like the look?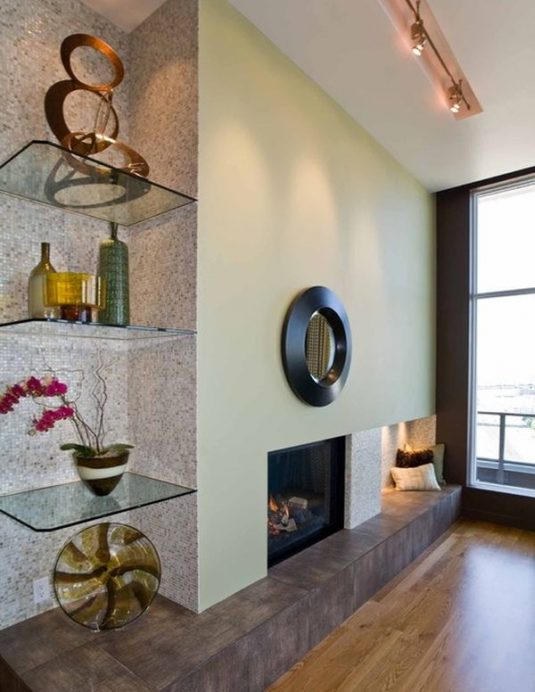 Is there someone who doesn't like lamps? This corner lamp is a great filler of empty space and it's going to make the atmosphere in your room magical!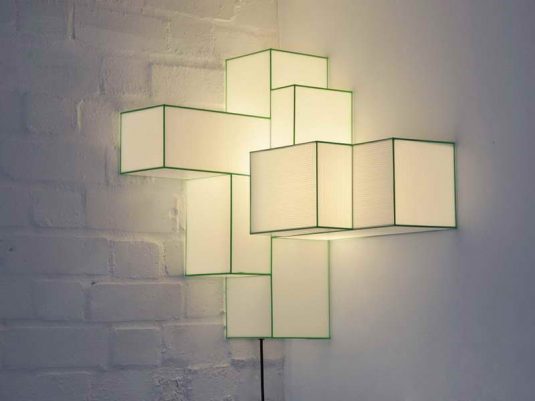 In case you are a book worm, we have a good solution for you too! This corner library will look awesome in your space. It will make you look well-read and smart in the eyes of those who come to visit you, and you can enjoy this setting every time you are feeling like reading!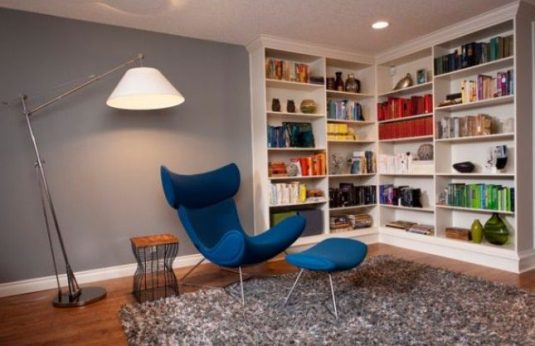 Some of us have tons of frames with out favorite photos and quotes, so if you were wondering which wall to cover with them, we have a great tip for you. Why don't you make them two? The corner is going to look spectacular!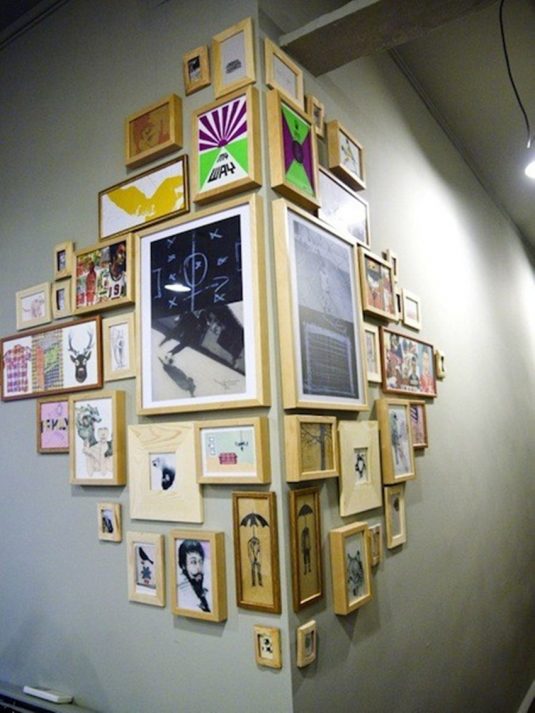 If you chosen the industrial style as a theme for your home, then the pipe shelves are a must for your empty corner. What do you think about the idea?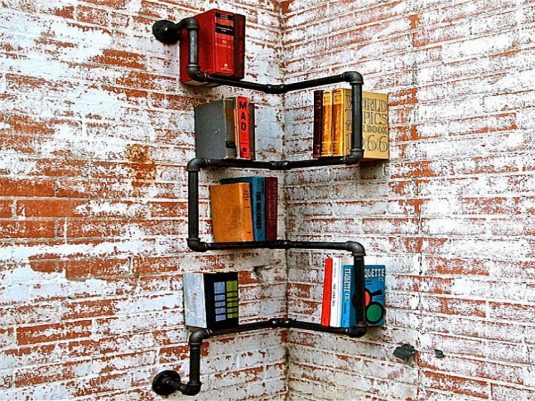 And here comes the one I like the best! This wooden shelves have completely fascinated me!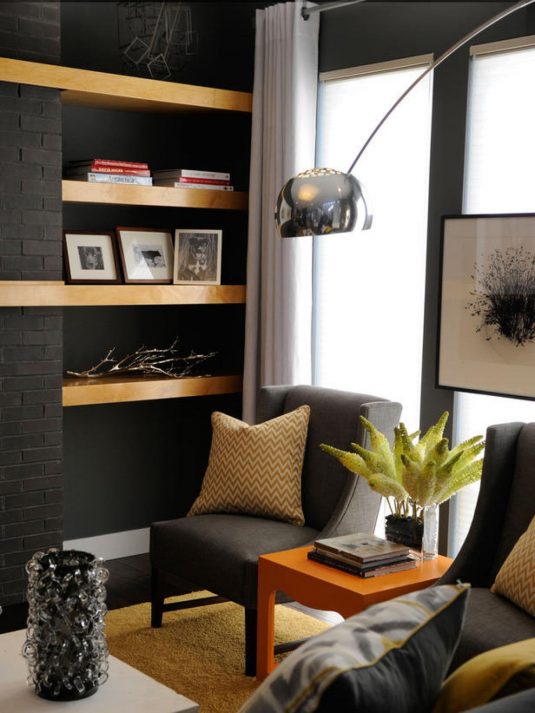 By adding wooden shelves in the corner you will get plenty of space to display all of that lovely flowers and other decorations that you were wondering where to put.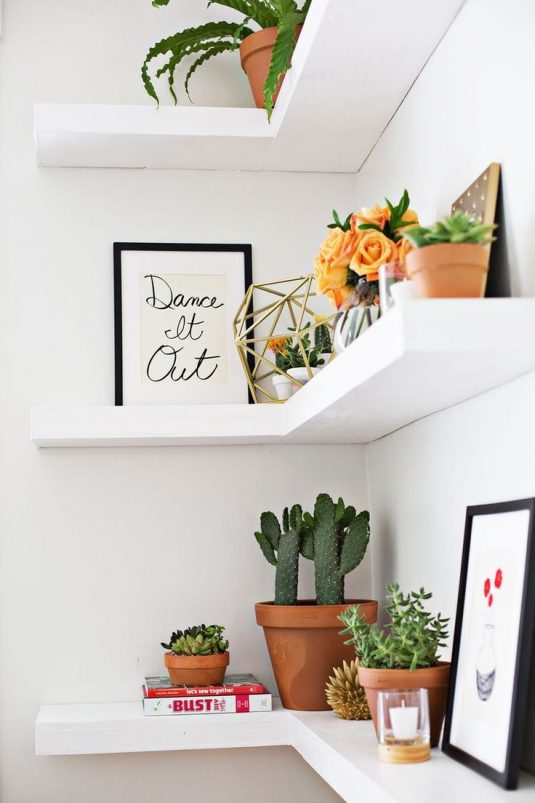 If you don't want to insert objects that are going to take space, then you should think about sticker decorations which will add dimension to your area without actually taking floor or wall space.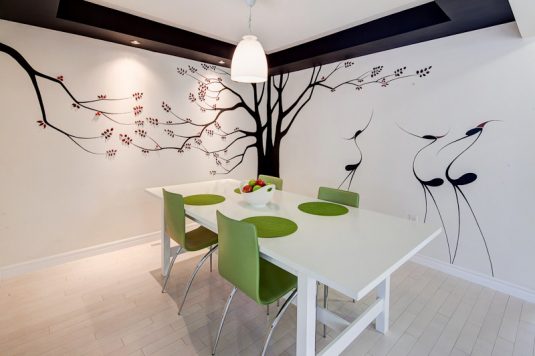 Wood Corner Shelves
You can play with the wooden corner shelves in many possible ways, so it's time to pick a favorite!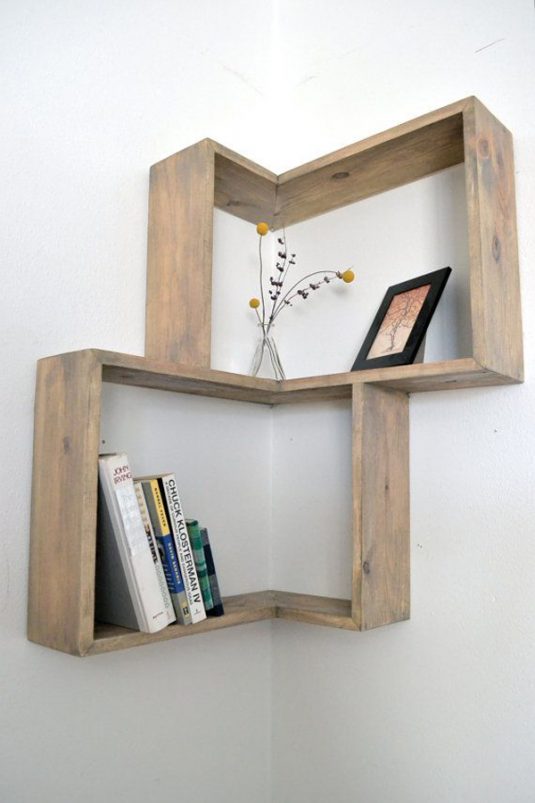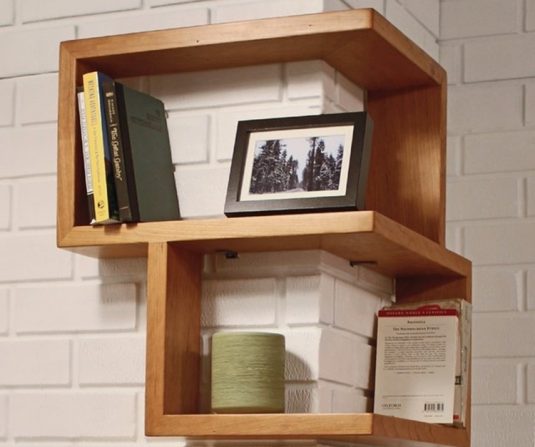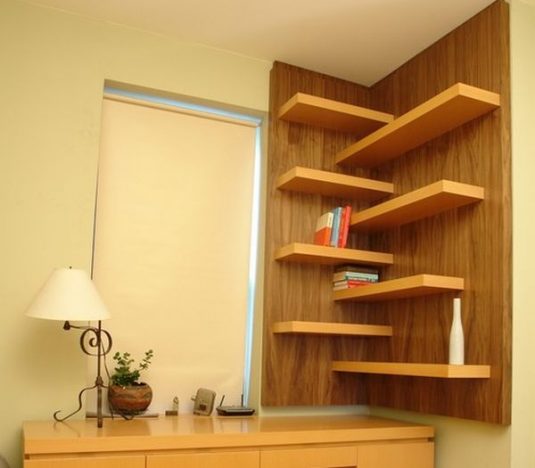 Have you already picked what you are going to do with those empty corners in your home? I hope that I have got your imagination going and that you are going to make something wonderful! Keep me posted in the comments cause I'm dying to know which design got your attention the most!